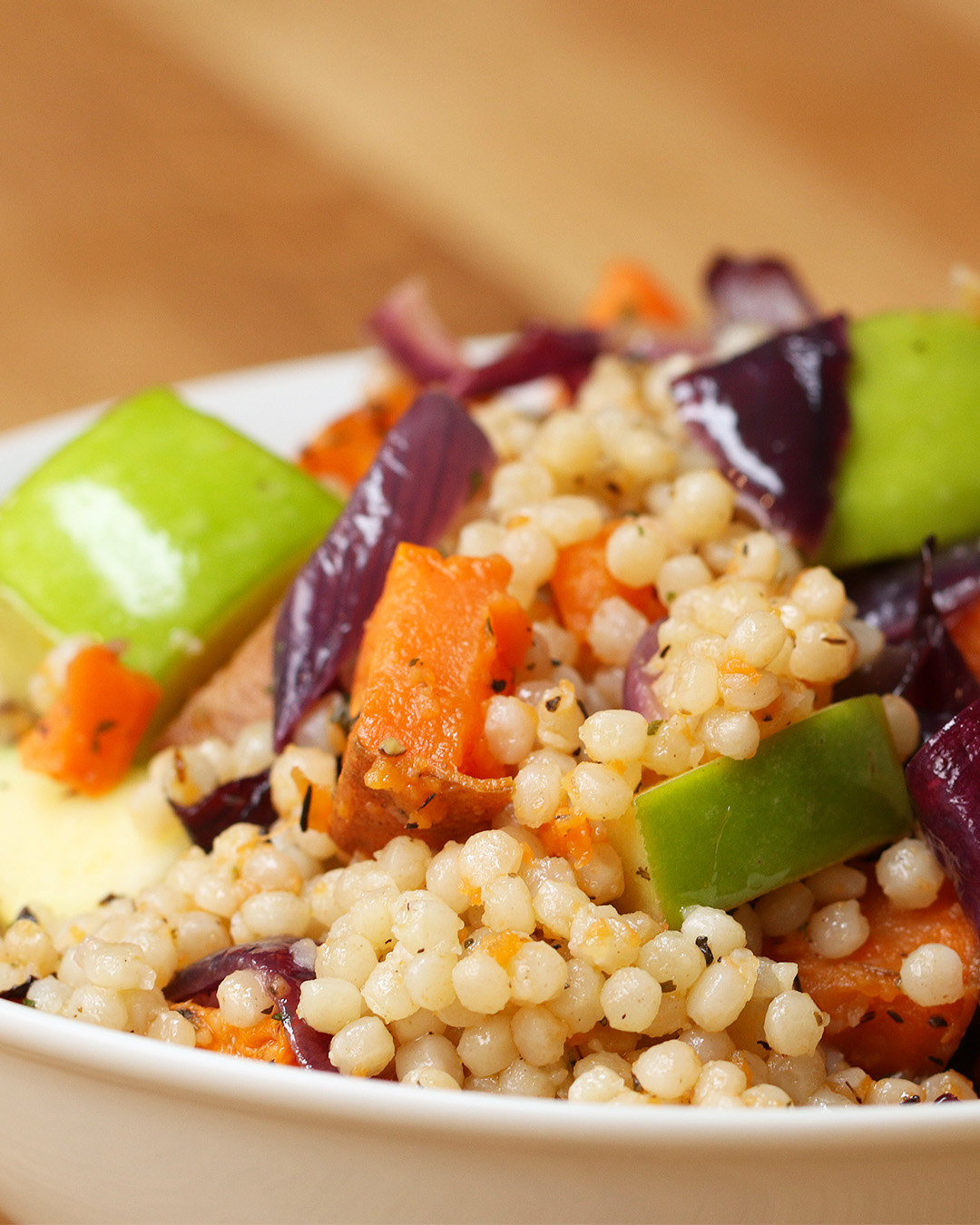 Zutaten
1 Süßkartoffel
1 rote Zwiebel
1 EL Olivenöl
1 TL Salz
½ TL Pfeffer
1 TL Thymian
2 Zweige Rosmarin
Zitronen-Knoblauch-Dressing
1 EL Olivenöl
Saft einer halben Zitrone
2 Zehen Knoblauch
1 TL Petersilie
½ TL Salz
¼ TL Pfeffer
250g Couscous
1 grüner Apfel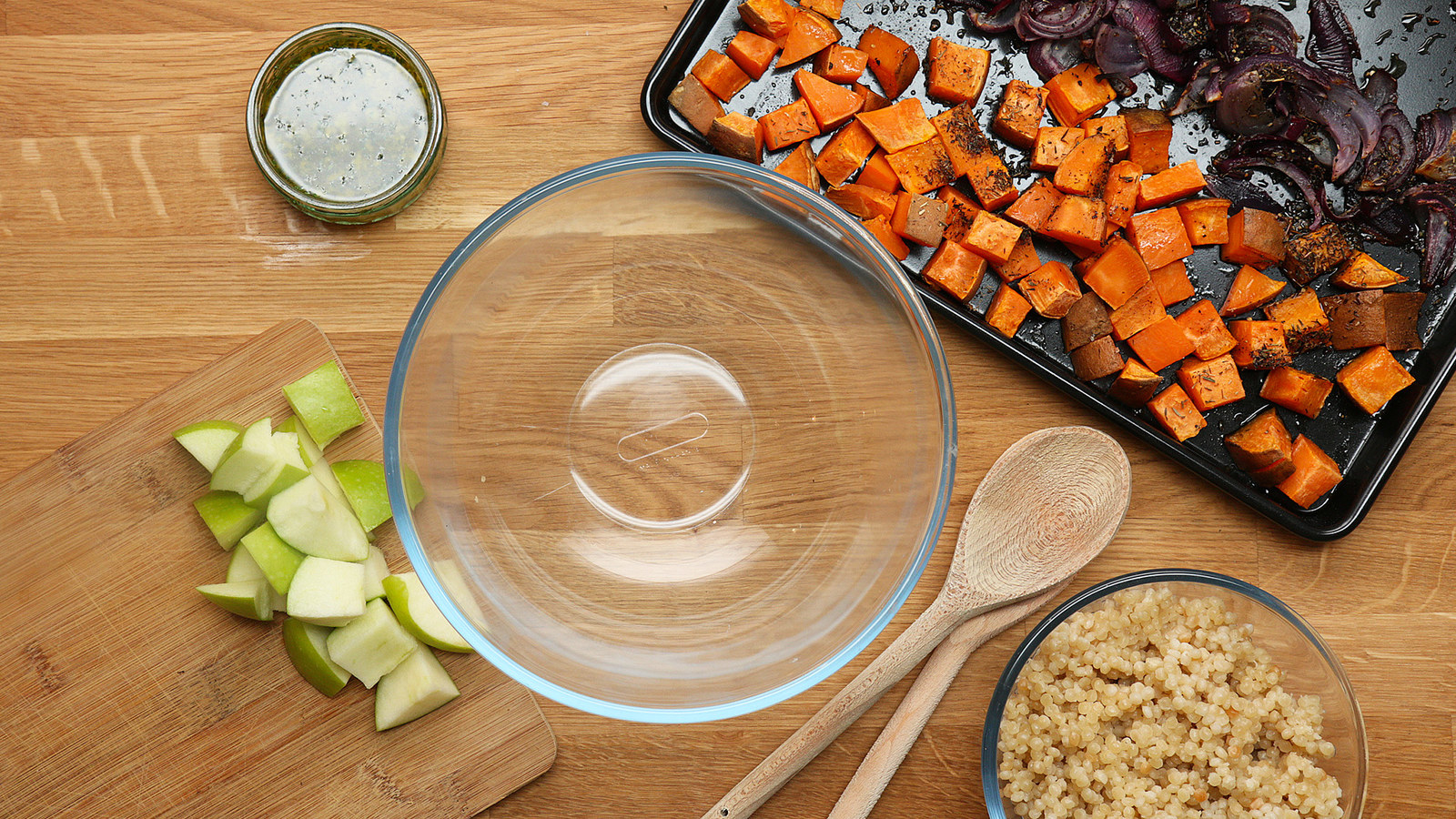 Zubereitung
1. Die Süßkartoffel und die rote Zwiebel auf ein Backblech legen und mit Olivenöl beträufeln und mit Salz, Pfeffer und Thymian würzen. Die Rosmarinzweige darauf platzieren und für 20 Minuten bei 180°C backen.
2. Sobald das Gemüse gar ist, zum Abkühlen beiseite stellen.
3. Das Dressing bestehend aus Olivenöl, Zitronensaft, Knoblauch, Petersilie, Salz und Pfeffer zusammenmischen.
4. In einer großen Schüssel die Süßkartoffel, rote Zwiebel, Couscous, Apfel und Dressing mischen.
5. Guten Appetit!
Looks like there are no comments yet.
Be the first to comment!