Selbstgemachtes Zartbitter-Schoki Bananenbrot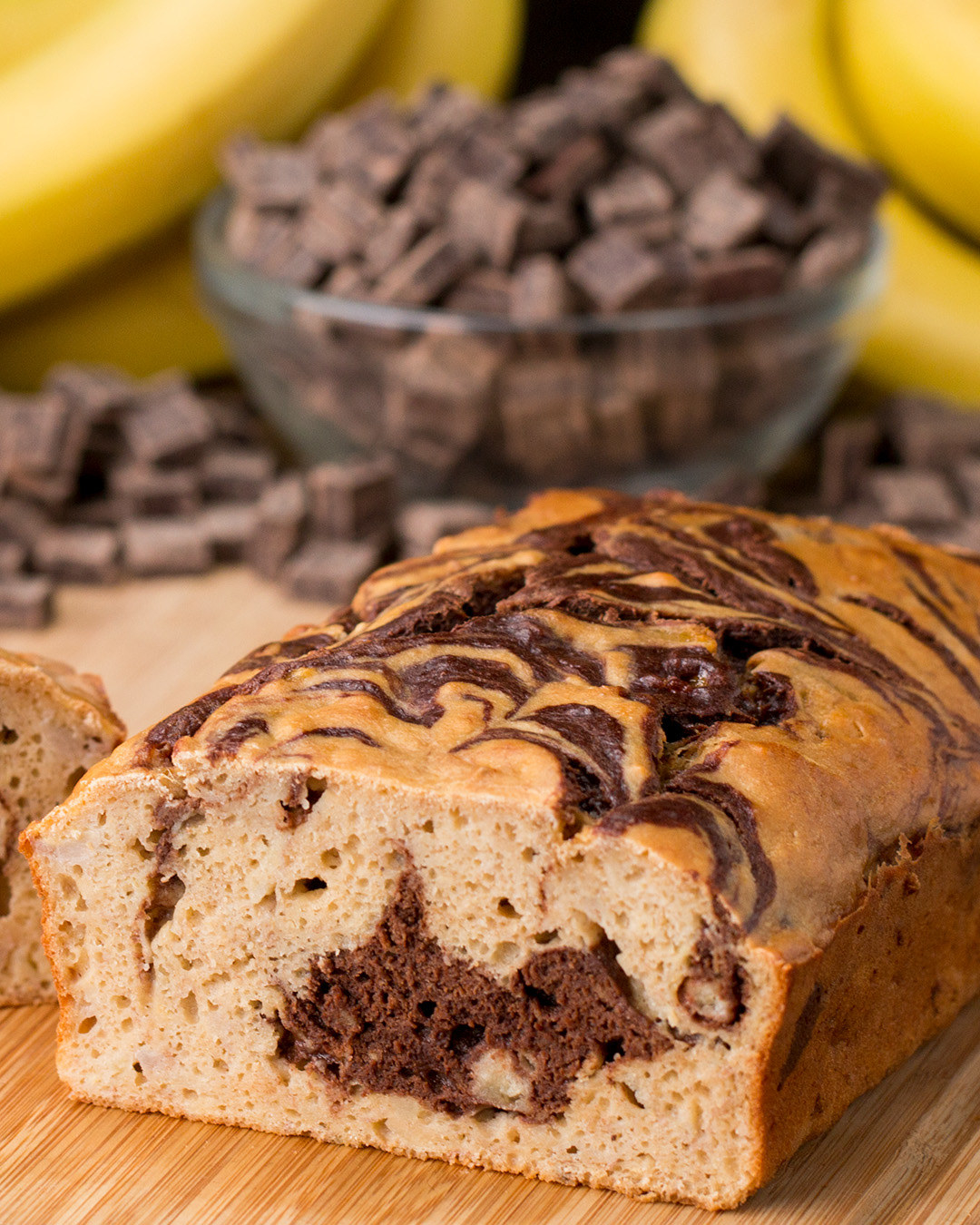 ZUTATEN
Portionen: 10 Scheiben
3 Bananen
2 Eier
140 g Griechischer Joghurt
75 g Ahornsirup
1 TL Vanilleextrakt
110 g Weizenmehl
1 ½TL Backpulver
40 g Zartbitter-Schokolade
ZUBEREITUNG
1. Ofen auf 160˚C vorheizen.
2. Bananen in eine Schüssel geben und mit einer Gabel zerdrücken.
3. Eigelb dazu und umrühren.
4. Jetzt den Joghurt hinzugeben und erneut umrühen.
5. Ahornsirup, Vanilleextrakt, Weizenmehl, Backpulver hinzugeben und rühren, bis der Teig schön cremig ist.
6. Zartbitter-Schokolade in eine kleine Schüssel geben und in einer Mikrowelle oder auf dem Herd kurz erhitzen. Immer wieder umrühren, damit nichts anbrennt.
7. Jetzt gießt du etwas Teigmasse einfach über die geschmolzene Schokolade.
8. Jetzt füllst du abwechselnd den Rest des Teigs und dann die Schokolade in eine Backform. Das machst du 2-3 Mal hintereinander (so oft du kannst und noch Teig übrig hast).
9. Stich mit einem Messer in die Teigmasse und mach mit dem Messer ein Muster in die Masse.
10. Backform in den Ofen und bei 160°C für 45 Minuten backen.
11. Kuchen abkühlen lassen.
12. YAMM!!!
Dieser Artikel erschien zuerst auf Englisch.
Looks like there are no comments yet.
Be the first to comment!