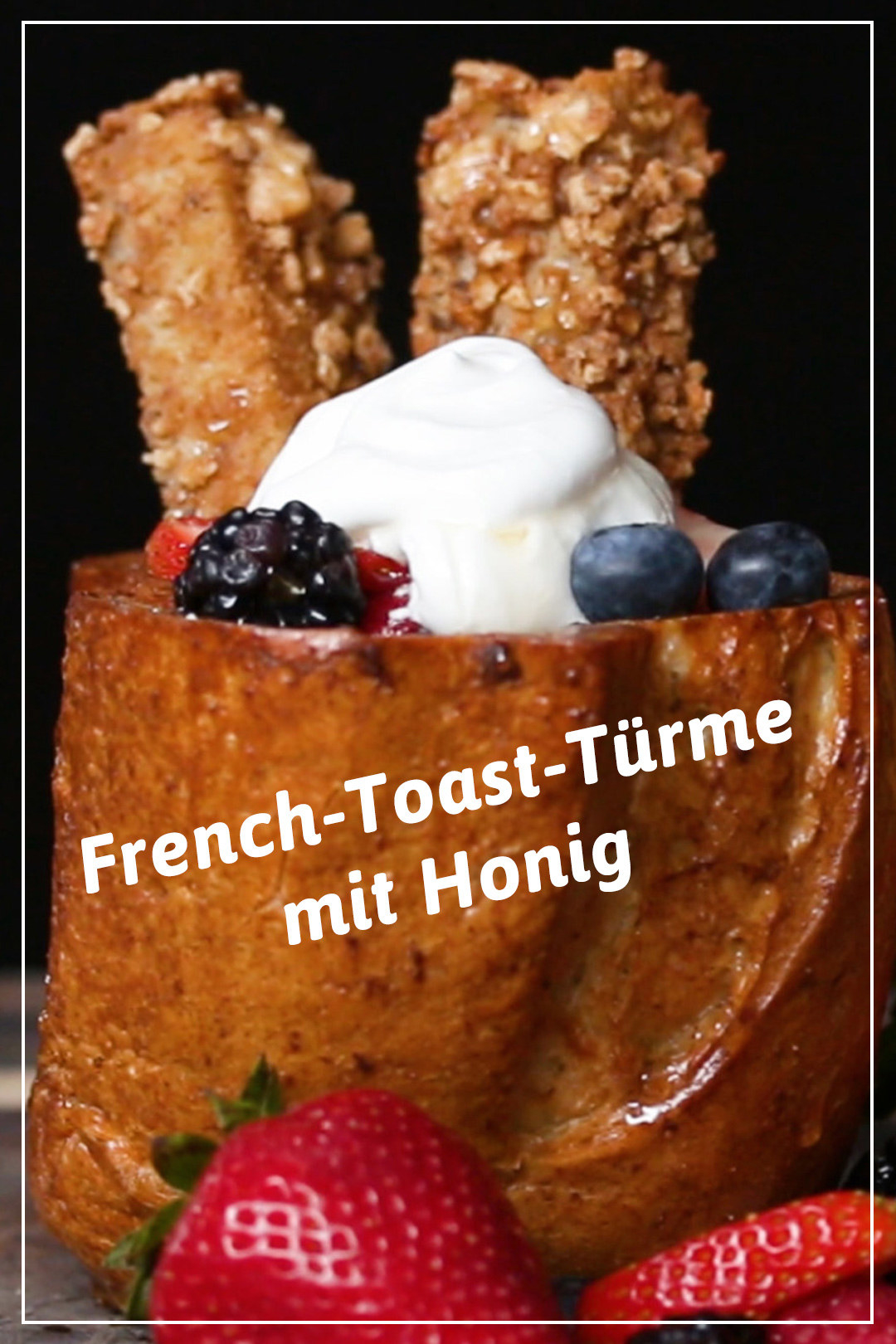 Zutaten:
Für 2 Portionen
Hefebrot oder 1 nicht geschnittener Laib Sandwichbrot
5 große Eier
1 Teelöffel Zimt
120 ml Schlagsahne
85 g Honig, und mehr zum Servieren
30 g knusprige Getreideflocken mit Zimt
120 g geschlagene Sahne
frische Blaubeeren, zum Servieren
frische Brombeeren, zum Servieren
frische Erdbeeren, geschnitten, zum Servieren
frische Himbeeren, zum Servieren
Zubereitung:
1. Den Backofen auf 180 °C vorheizen. Ein Backblech mit Backpapier auslegen.
2. Den Laib quer halbieren. Die eine Hälfte mit der Schnittseite nach oben klappen und die Mitte des Laibs herausschneiden, dabei einen 6 mm Rand lassen. Von der Außenseite des Laibs durchschneiden, etwa 1-2 cm vom Boden einer der 4 Seiten entfernt, um die Mitte des Laibs zu entfernen.
3. Die Mitte des Laibs halbieren und in etwa 2x7 cm Streifen schneiden. Vorgang mit der zweiten Hälfte des Laibs wiederholen.
4. In einer großen Schüssel die Eier mit Zimt, Sahne und Honig verschlagen.
5. Den ausgehöhlten Laib auf das vorbereitete Backblech legen und überall mit der Eiermischung bepinseln.
6. In einer mittelgroßen Schüssel die knusprigen Getreideflocken mit Zimt zu goben Krümeln zerstoßen.
7. Die geschnittenen Toaststreifen in die Eiermischung tauchen, dann mit Getreideflockenkrümeln bestreuen. In einer Schicht auf das Backblech legen.
8. 20 Minuten backen, bis es goldbraun ist.
9. Zum Zusammenstellen die getoasteten, hohlen Laibe mit Arme-Ritter-Streifen und Beeren füllen. Mit Schlagsahne und einem Tropfen Honig krönen.
10. Guten Appetit!
Du willst mehr Rezepte? Das Tasty-Kochbuch gibt es jetzt auch auf Deutsch. Hol es dir hier!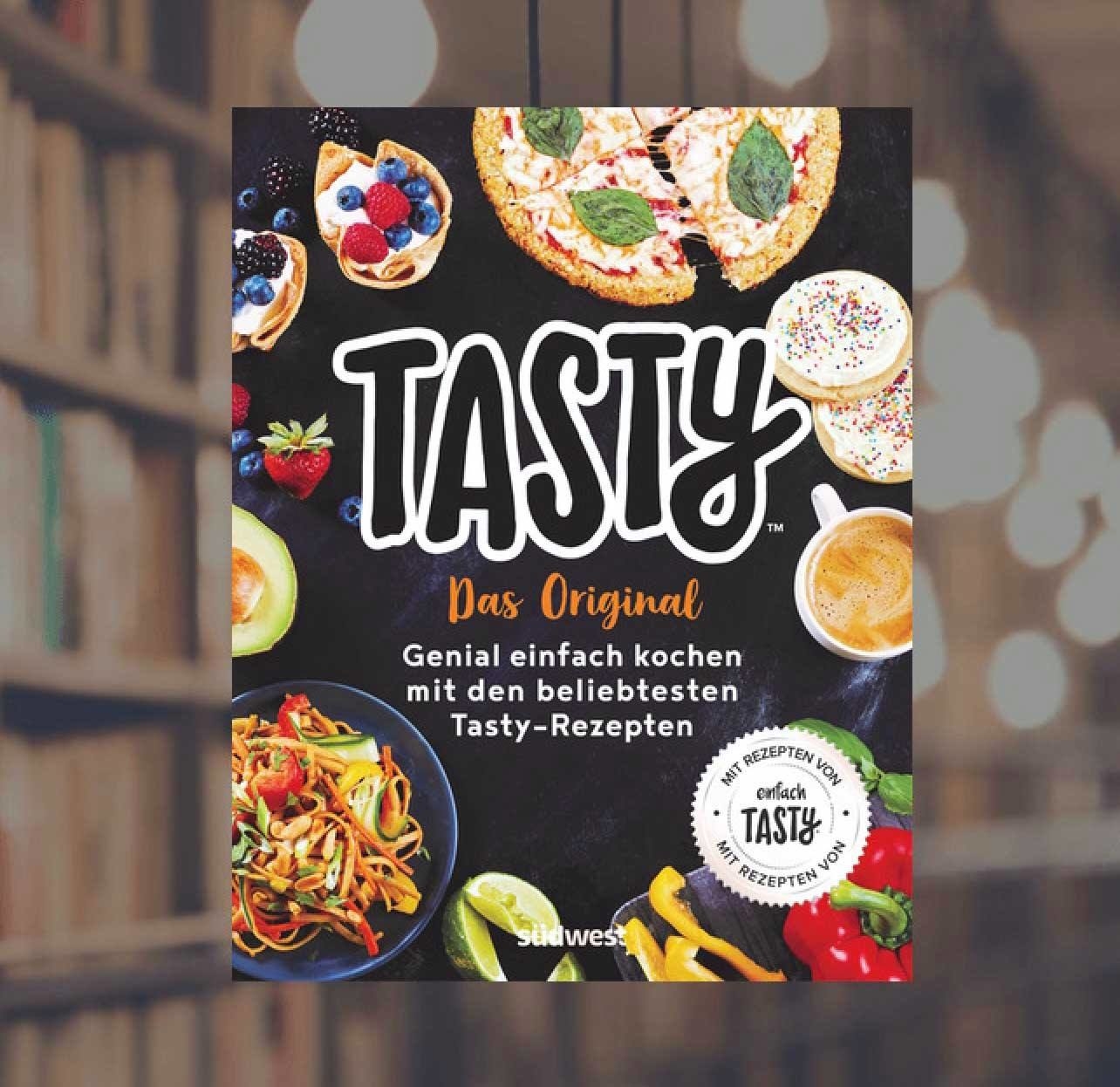 Dieser Artikel erschien zuerst auf Englisch.
Looks like there are no comments yet.
Be the first to comment!