1.
Wenn du einen Sport BH trägst und du ganz offiziell keine Brüste mehr hast.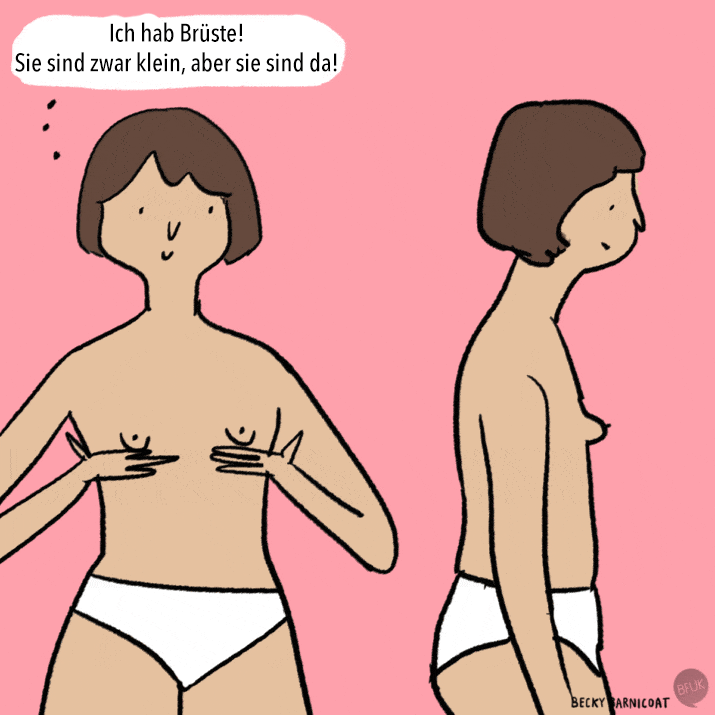 2.
Wenn da, wo deine Brüste im BH sein sollten, gähnende Leere herrscht.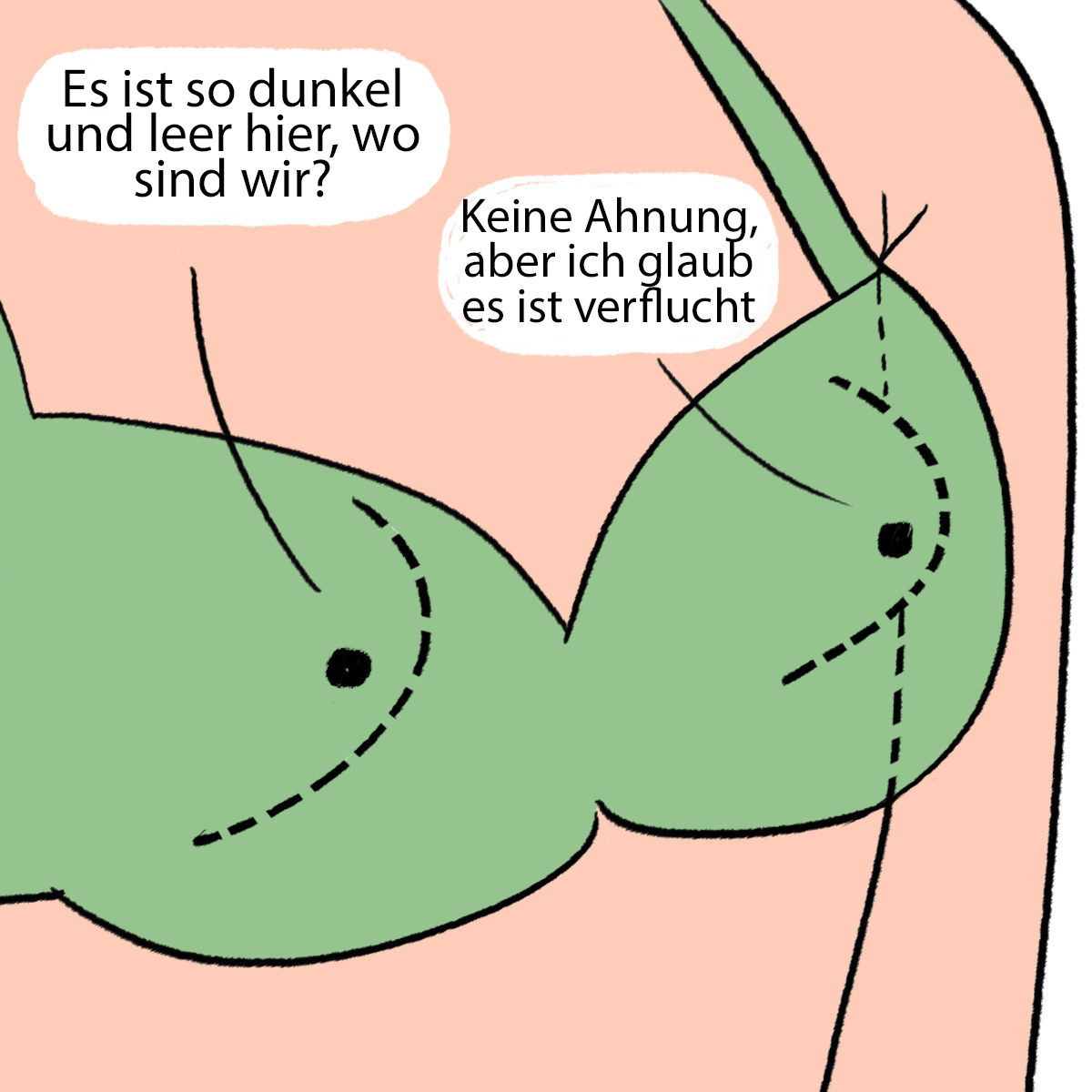 3.
Wenn du ein Kleid kaufst, das eigentlich ein tiefes Dekolleté zeigen soll, aber wenn du es trägst, zeigt es einfach nur ein 'tiefes Brustbein'.
4.
Wenn du immer noch in all deine vorpubertären Oberteile passt.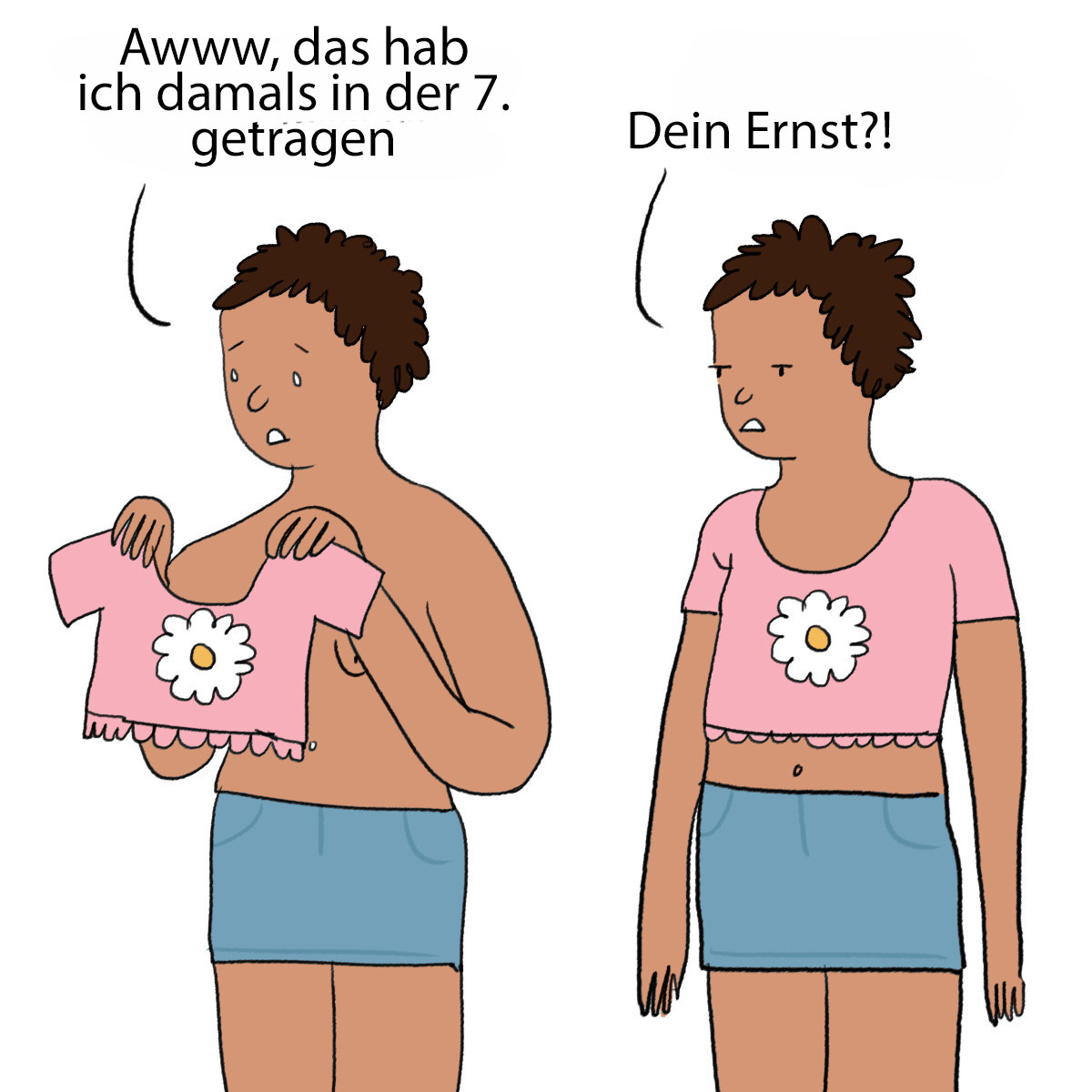 5.
Wenn du versuchst, ein trägerloses Kleid zu tragen und am Ende den ganzen Abend damit verbringst, es hochzuziehen, weil deine Brüste es nicht fixieren.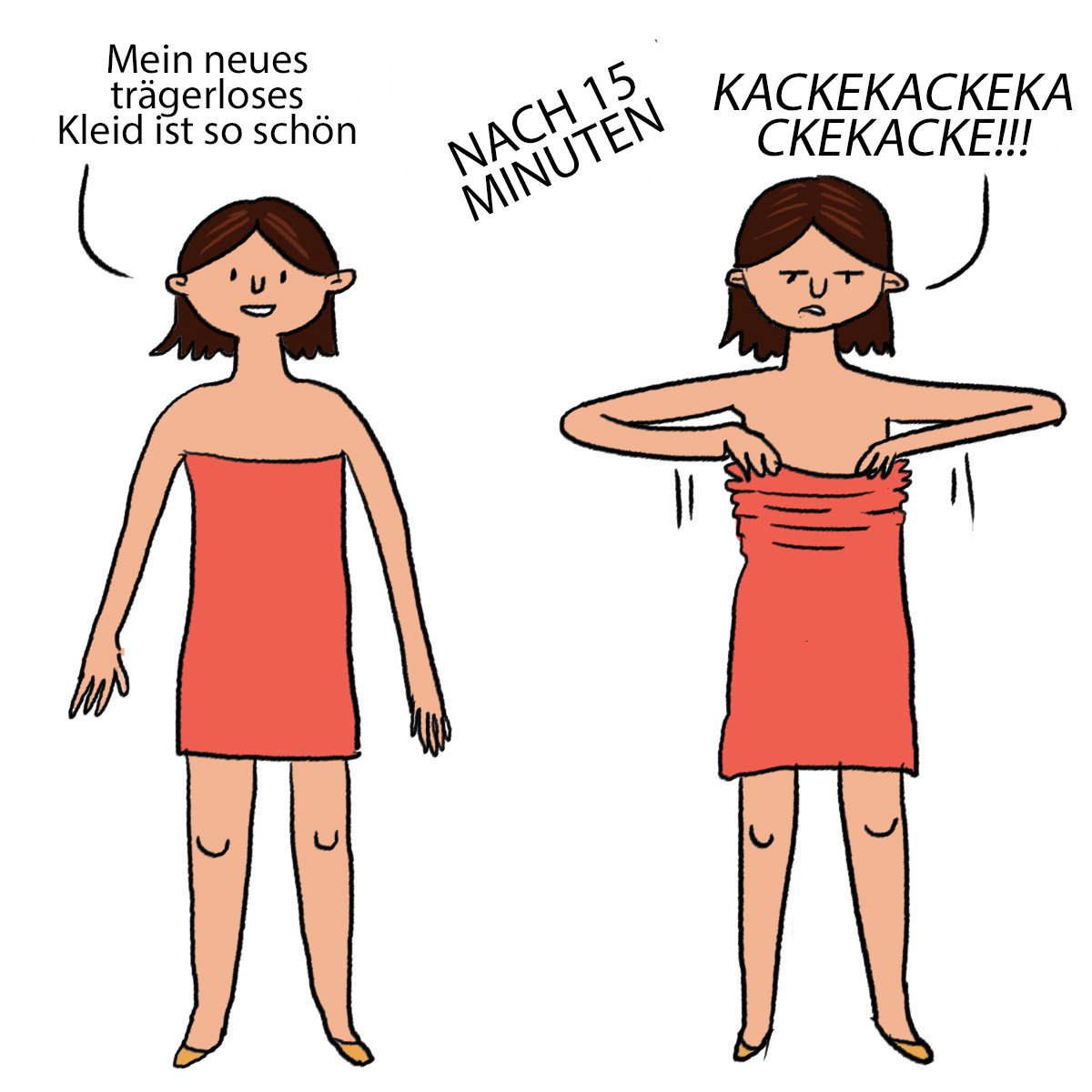 6.
Wenn du ein Bikinioberteil in einer völlig anderen Größe als das Unterteil kaufen musst.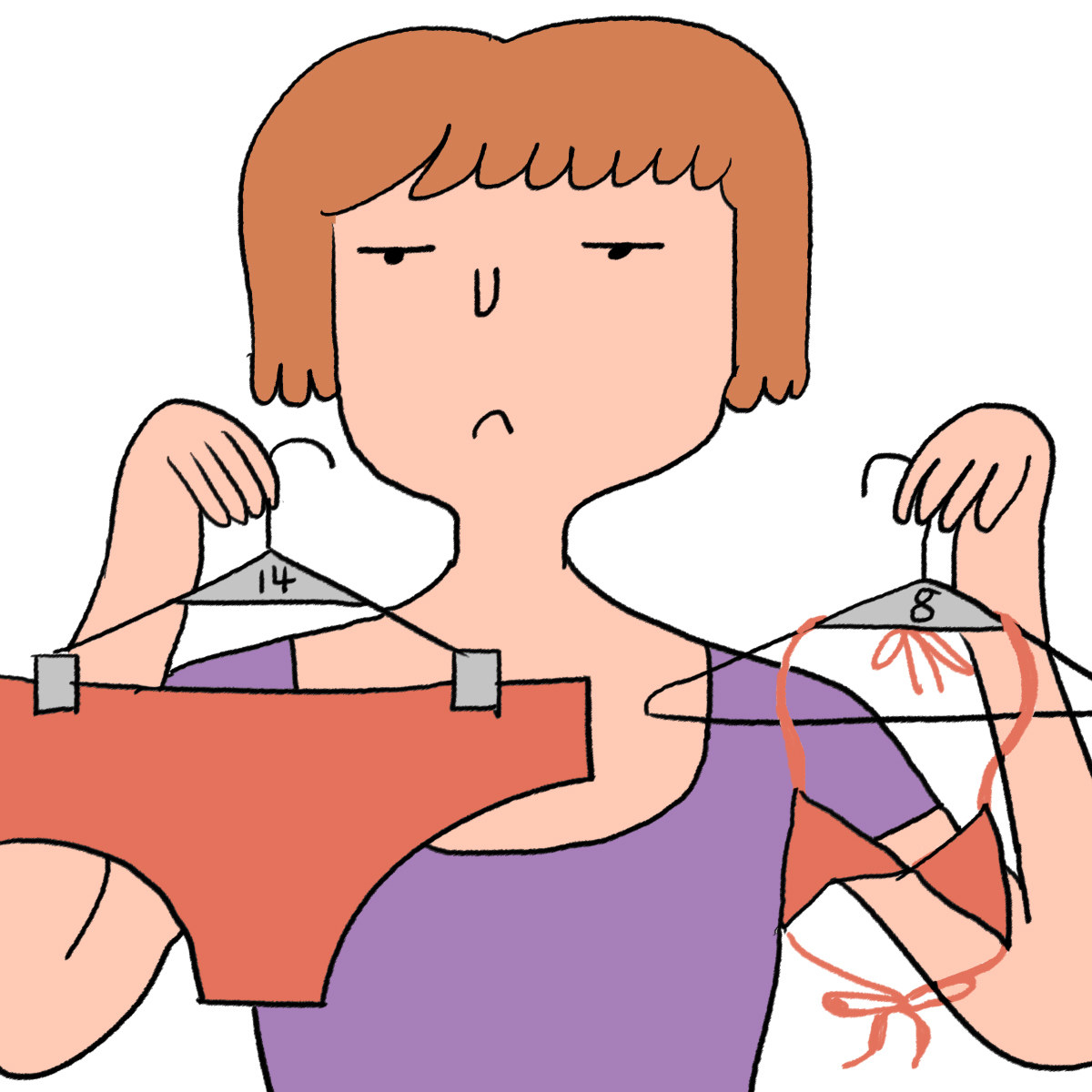 7.
Wenn du was ganz Leckeres gegessen hattest und dein Bauch sich weiter nach vorne wölbt als deine Brüste.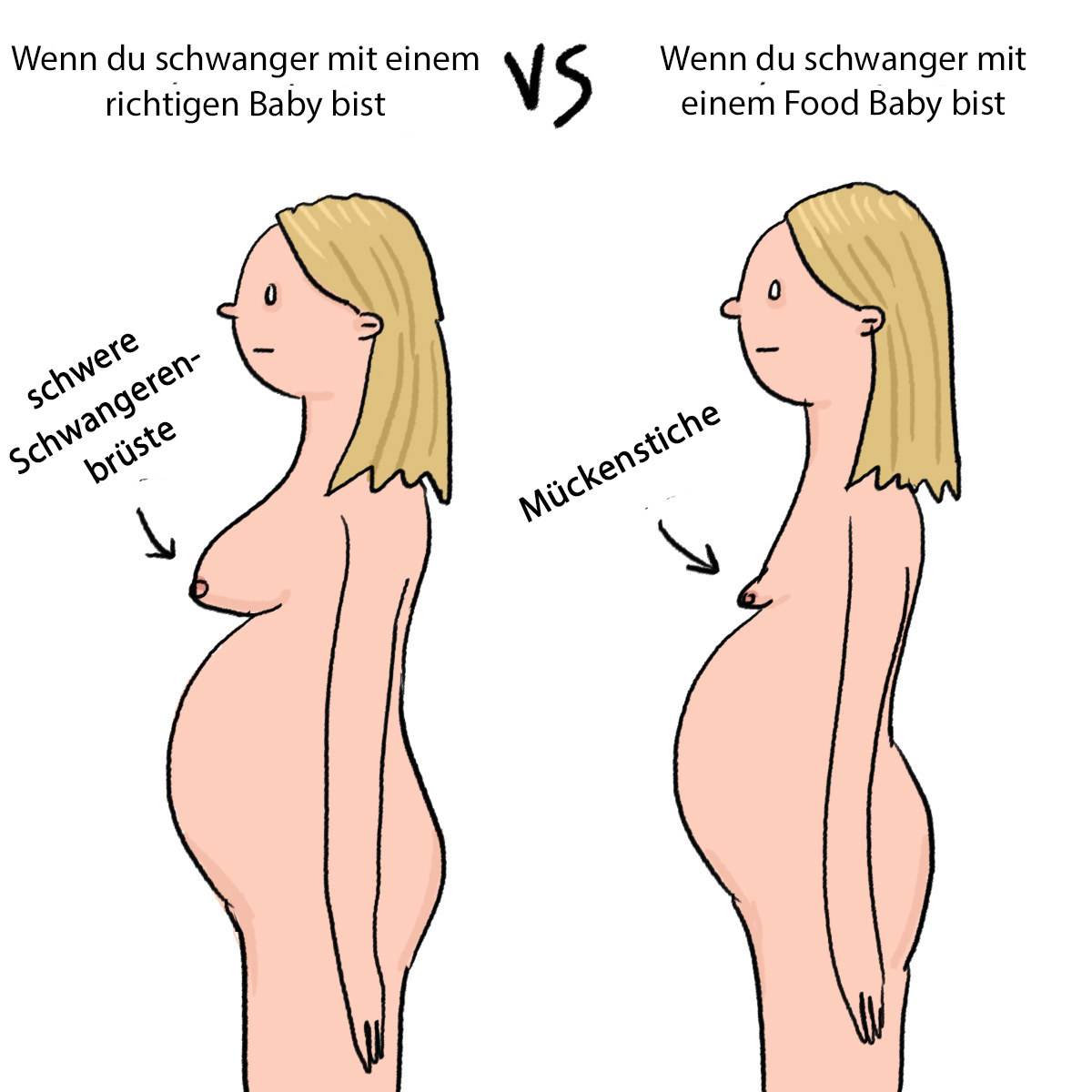 8.
Wenn du auf dem Rücken liegst, und deine Brüste völlig verschwinden.
9.
Wenn dir im Bett aber auch klar wird, was deine kleinen Titties für Vorteile bergen.
Dieser Artikel erschien zuerst auf Englisch.
Looks like there are no comments yet.
Be the first to comment!