Sorge mit diesen Outdoor-Sitzen für mehr Stauraum!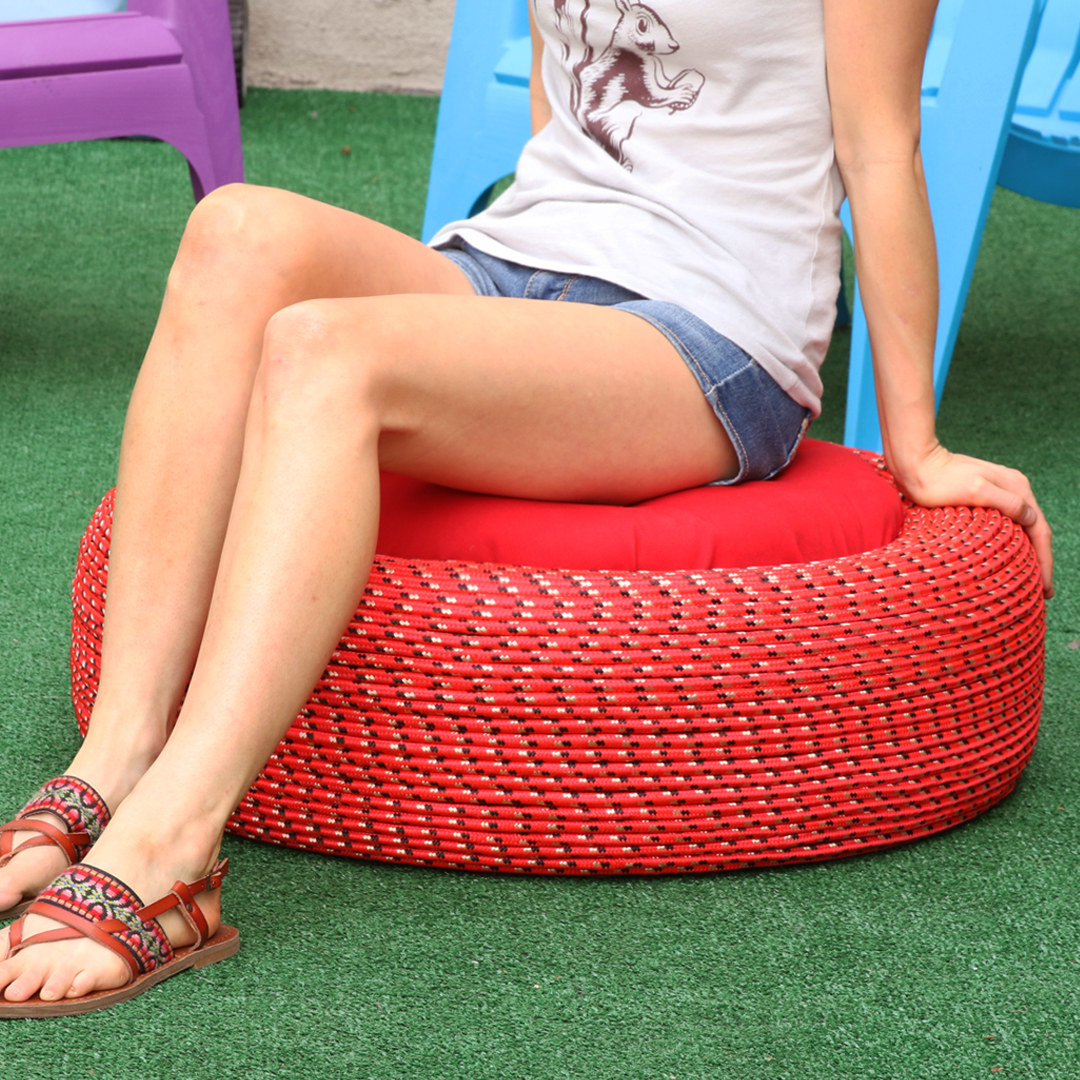 ZUBEHÖR
Alter Reifen
60 m langes Seil
Heißkleber
Industrieklebstoff
2 Holzkreise (passend zum Reifen)
Schaumstoff in der gewünschten Dichte
Wetterfeste Möbelbezugsstoffe
Klammergerät
Knöpfe
ANWEISUNGEN
# Säubere den Reifen gründlich mit einer heißen Seifenlauge.
# Beginne, das Seil mit dem Heißkleber am Außenrand des Reifens zu befestigen und wickle es auf, sodass die Oberfläche vollständig verdeckt wird.
# Drehe den Reifen um und benutze den Industrieklebstoff, um das größere Holzbrett an der Unterseite zu befestigen.
# Lass es über Nacht trocknen.
# Bastel in der Zwischenzeit das Sitzpolster, indem du das Stück Schaumstoff zuschneidest und es auf einem kleineren, ebenfalls runden Stück Holz festklebst.
# Befestige den wetterfesten Bezugsstoff auf dem Holzstück, indem du es Schritt für Schritt entlang des Rands festtackerst. Denüberstehenden Stoff abschneiden.
# Wenn gewünscht, kannst du einen Tufting-Effekt schaffen, indem du auf der Oberfläche des Sitzkissens mit deinem Klammergerät ein "X" eintackerst und es mit Knöpfen verdeckst.
# Dein Reifensitz ist jetzt fertig und eignet sich ausgezeichnet für die Verstauung von Spielzeugen, Gartengeräten oder Swimmingpool-Zubehör! Viel Spaß damit!
Dieser Artikel erschien zuerst auf Englisch.
Looks like there are no comments yet.
Be the first to comment!