Schwestern, es wird heiß!
Vielleicht hast du's schon gemerkt: Wir reden hier gerne mal über Sex und Vaginas. Das sind Themen, die uns sehr am Herzen liegen und die wir gern mit dir teilen. Darum haben wir pünktlich zum Sommer einen Newsletter zusammengestellt, der dich 14 Tage mit Inhalten über Sex, Masturbation, Partnerschaft, Gesundheit und Selbstliebe versorgt.
Melde dich hier für unseren "Untenrum"-Newsletter an!

Denn scheiß auf das, was andere als Bikinifigur verstehen! Dein Körper kann dir die tollsten Gefühle bescheren und wir sind hier, um das zu feiern!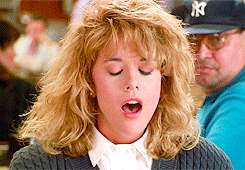 Melde dich hier für den Untenrum-Newsletter an!
Und wenn du noch mehr über starke Frauen lesen möchtest, dann like unsere Facebook-Seite BuzzFeed Schwester.

Looks like there are no comments yet.
Be the first to comment!