Heidelbeer-Zitronen-Joghurt-Muffins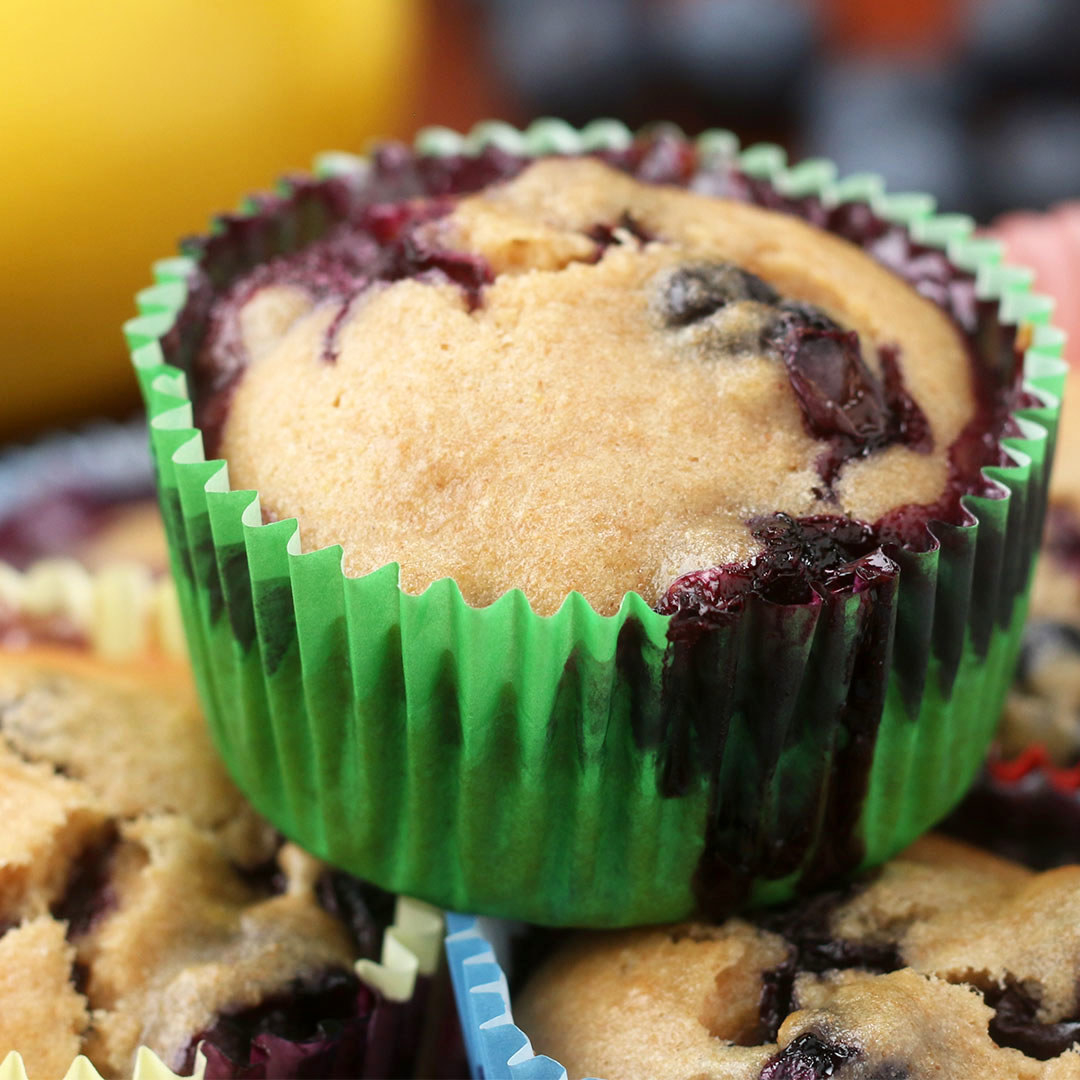 ZUTATEN
Kochspray
3 große Eier
115g Zucker
140g Griechischer Joghurt
65g ungesüßte Apfelsauce
2 EL Honig
1 TLVanille-Extrakt
2 ELZitronenschale
60ml Zitronensaft
200g Vollkornmehl
1 TL Backnatron
½ TL Backpulver
1TL Salz
Heidelbeeren
ZUBEREITUNG
1. Backofen auf 180˚C vorheizen.
2. Ein Muffinblech mit Muffinförmchen mit Kochspray ölen. Beiseite stellen.
3. Verquirle Eier und Zucker in einer großen Rührschüssel.
4. Gib griechischen Joghurt, Apfelmus, Honig, Vanilleextrakt, Zitronenschale und Zitronensaft hinzu. Rühre, bis alles gut vermischt ist.
5. Rühre Mehl, Backnatron, Backpulver und Salz unter.
6. Hebe die Blaubeeren vorsichtig unter.
7. Verteile den Teig gleichmäßig auf die vorbereiteten Muffinförmchen, bis sie ¾ voll sind. Belege mit zusätzlichen Blaubeeren, falls gewünscht.
8. Backe die Muffins 20-25 Minuten.
9. Lass die Muffins vorm Servieren 10 Minuten im Blech abkühlen.
10. Guten Appetit!
Vom Rezept hier inspiriert.
Dieser Artikel erschien zuerst auf Englisch.
Looks like there are no comments yet.
Be the first to comment!