Dirk Voltz und sein Partner haben seit Juli 2015 insgesamt 24 Flüchtlinge in ihrer Berliner Wohnung aufgenommen. In einem Facebook-Post beschreibt er, wie alles ganz anders kam.
Entgegen aller Vorurteile, haben die Flüchtlinge nicht eine einzige Sache geklaut.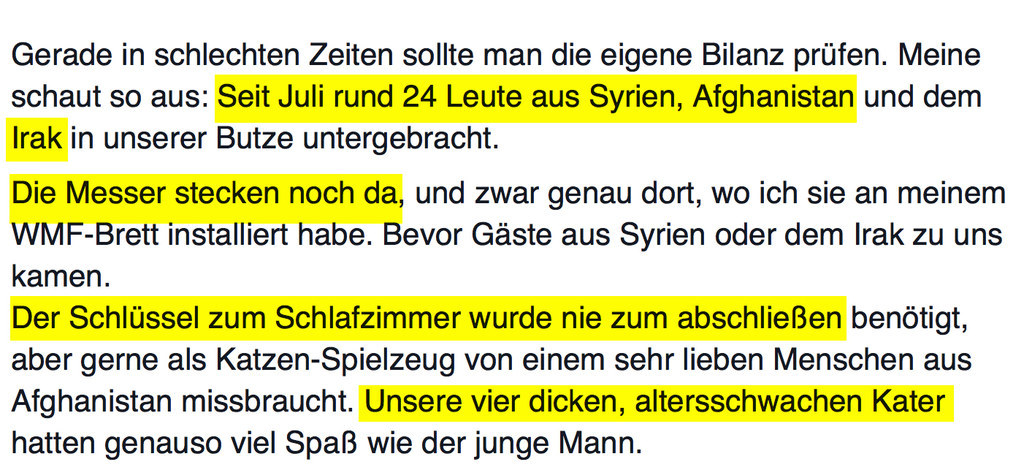 Sie haben das schwule Paar nicht ein Mal beschimpft oder umbringen wollen.

Und keiner fand die Scharia toll.

Alles kam ganz anders. Selbst die Islamisierung Deutschlands lässt auf sich warten.
Doch die schlimmste Erfahrung sollte noch kommen ...

Er fragt sich, ob sie jemals wieder ein normales Leben führen können.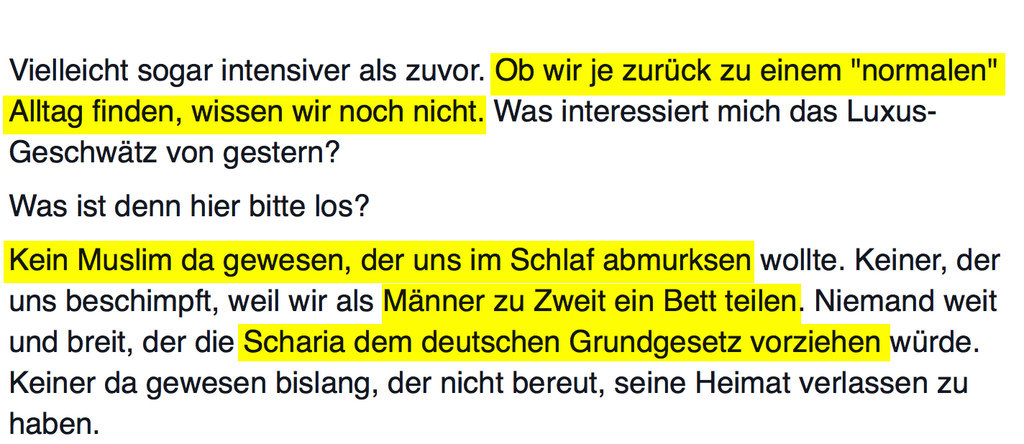 Am Ende schreibt Dirk, dass die wahre Enttäuschung eine ganz andere sei ...

.. und dass "wir mit verantwortlich sind, für das was passiert."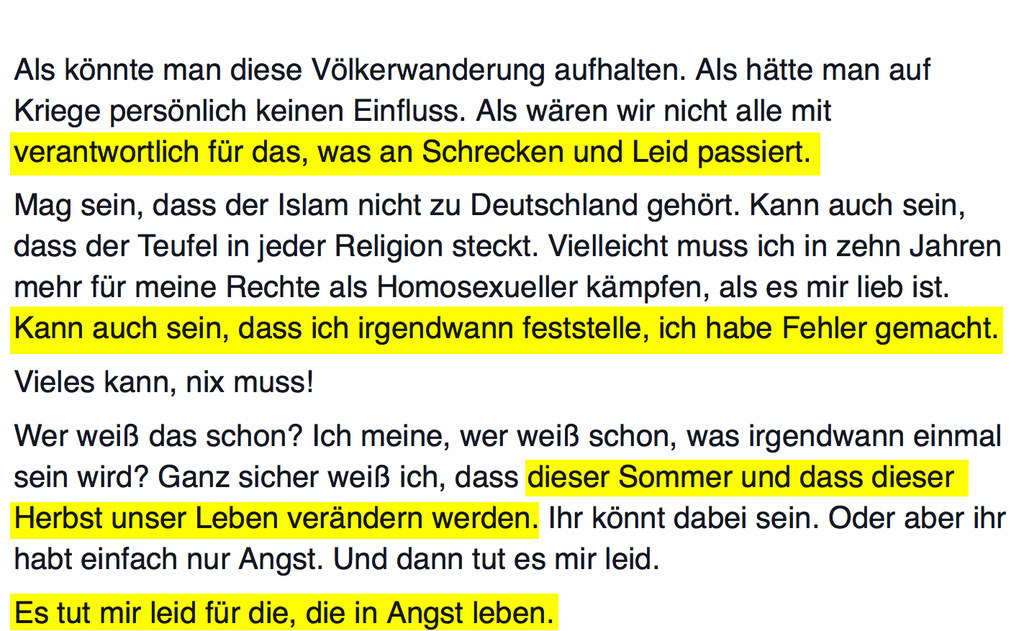 Vor allem tun ihm die Leute leid, die in Angst leben.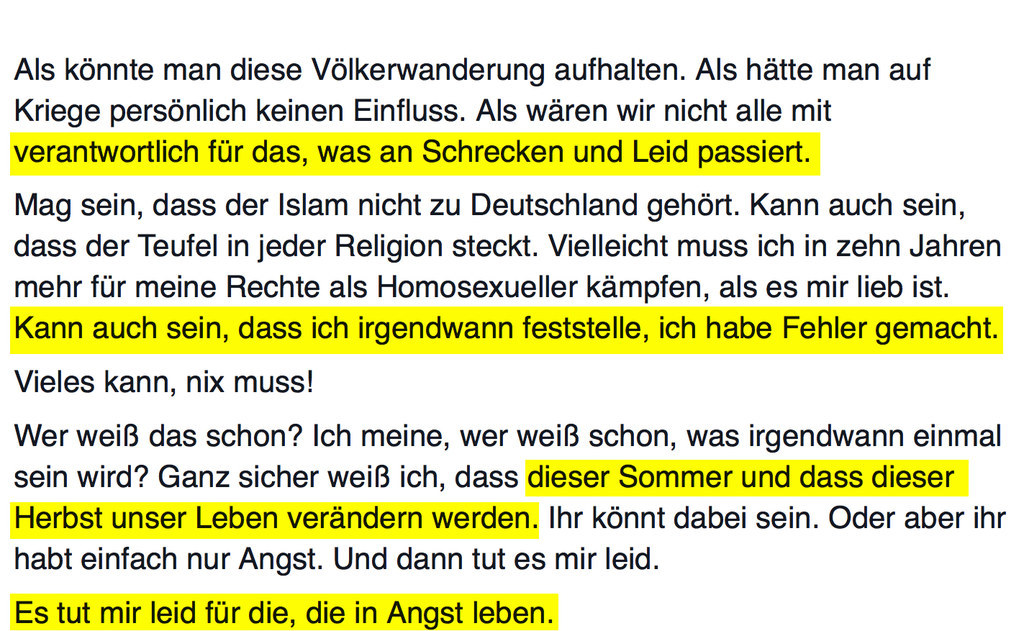 UPDATE
BuzzFeed Deutschland hat zu Dirk, dem Mann, der den Post geschrieben hat, Kontakt aufgenommen. Zu seinen Gründen sagt er: "Ich habe das ganze Elend auf den Straßen Berlins gesehen. Speziell die Bilder vom LaGeSo sind ja kaum zu ertragen. Wegschauen und jammern war in solchen Fällen noch nie mein Ding, also pack ich an. (...) Freunde und Bekannte hatten zu Anfang Berührungsängste. Die haben sich aber schnell gelegt, nachdem sie die Geflüchteten persönlich kennengelernt haben."
Hol Dir BuzzFeed auf Facebook! Like uns hier.
Looks like there are no comments yet.
Be the first to comment!