Die Agentur Wanted sucht für ein ARD-Drama "arabisch-orientalisch aussehende Männer, welche als Terroristen drehen können."

Die Email, die BuzzFeed vorliegt, wurde am 20. Oktober an das Netzwerk der Agentur verschickt.

BuzzFeed sprach mit Zuher Jazmati, der Mitglied der Castingagentur ist und die Email bekommen hat. Er ist in Berlin geboren und in Saudi-Arabien aufgewachsen. Für ihn sei das Verhalten der Agentur schlimm, aber nicht verwunderlich.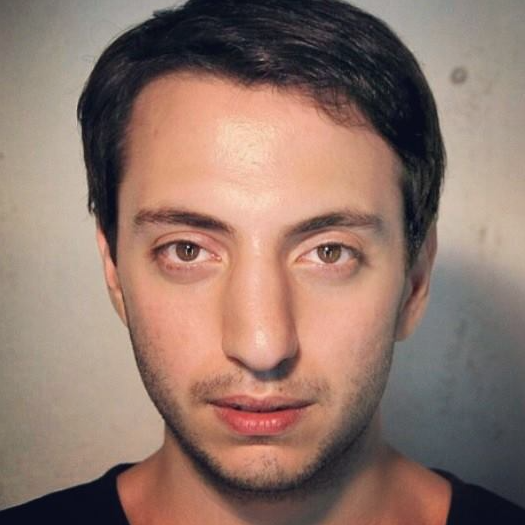 "Die Fernsehbranche ist halt mega rassistisch. Klischees können die gut!" sagt Jazmati, der derzeit sein Master in "Politik des Nahen Ostens" in London macht.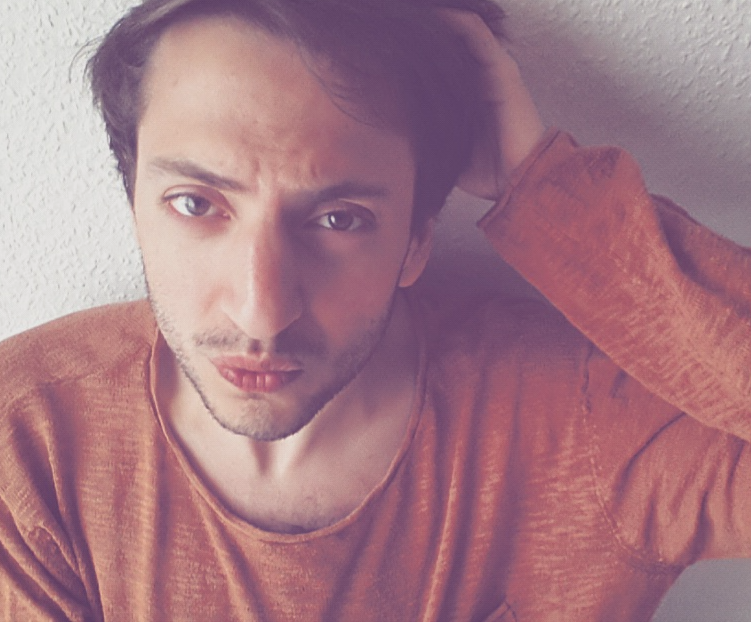 So wurde ihm vor einiger Zeit von der gleichen Agentur eine Rolle angeboten, bei der er einen "Deutsch-Ausländer" bei GZSZ spielen sollte, der bei einem Fußballspiel die türkische Mannschaft anfeuern sollte und "Frauen anbaggern".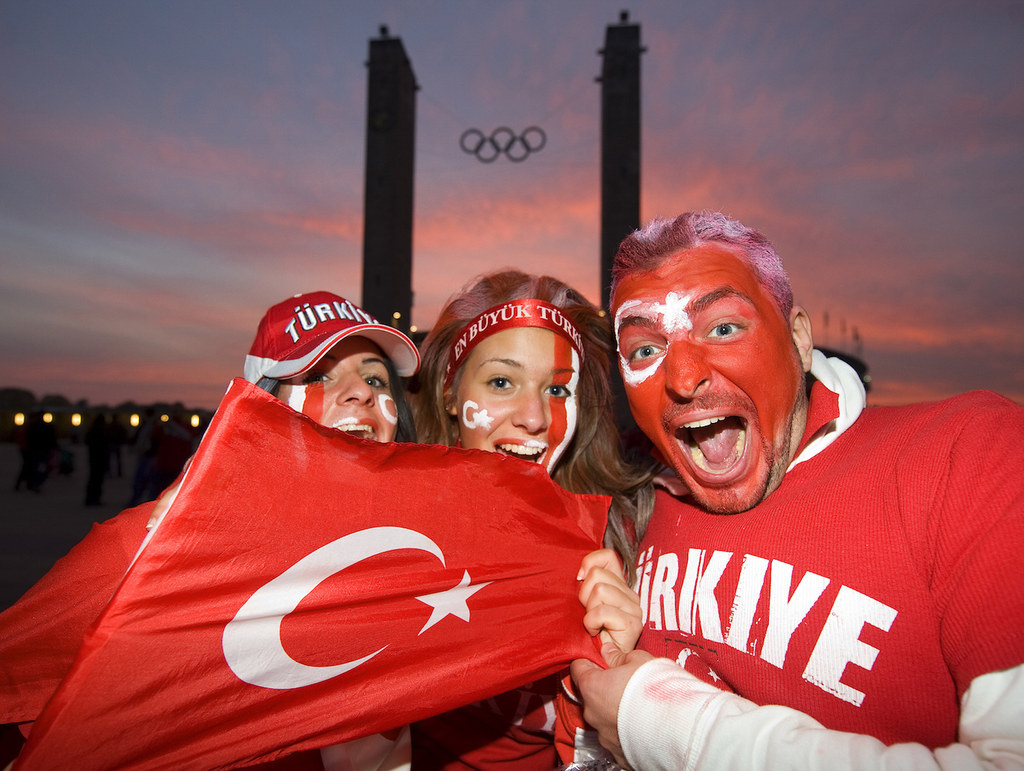 In dem ARD-Film soll es übrigens um eine Geiselnahme in der deutschen Botschaft in Tunesien gehen.

Dass Terroristen auch anders aussehen können als es sich die Agentur vorstellt, zeigen diese Bilder.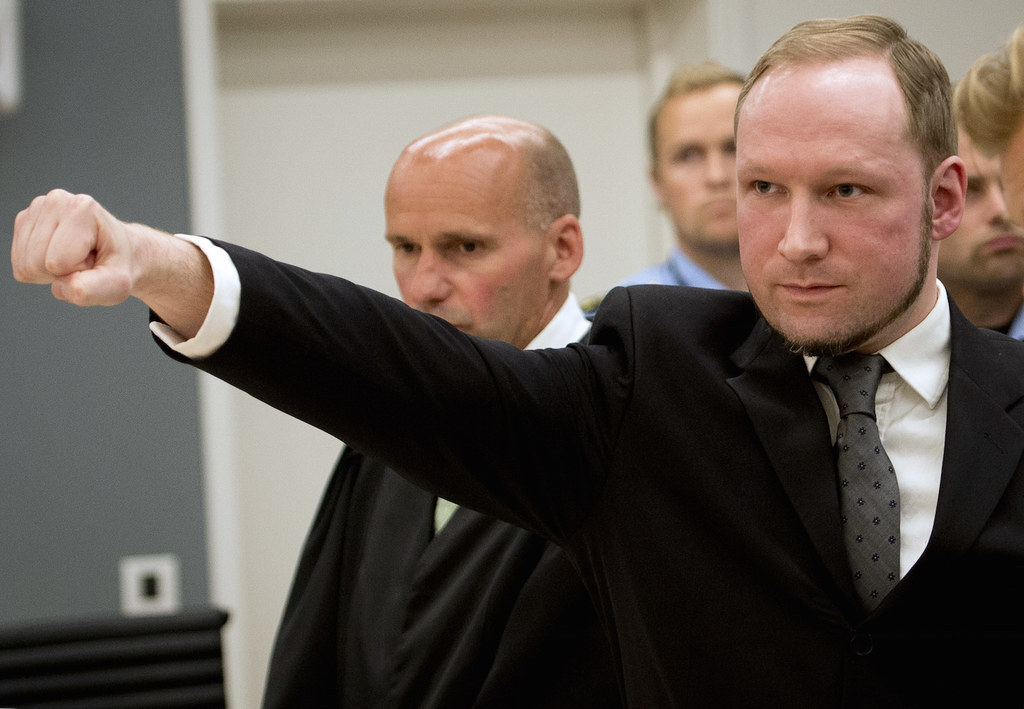 Oder so.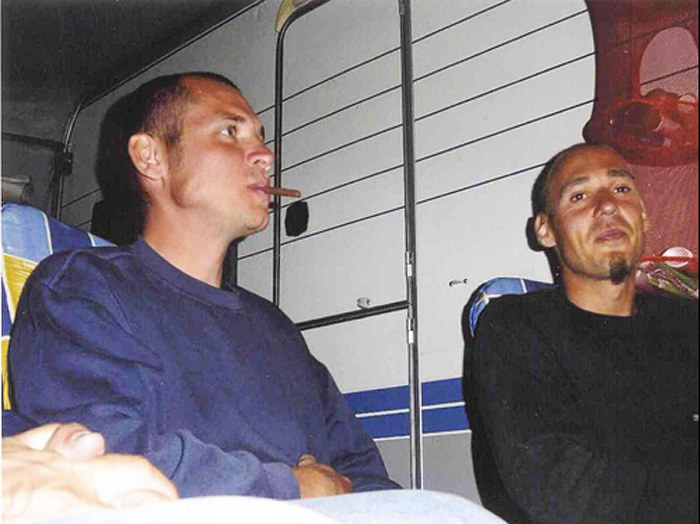 Oder sogar weiblich.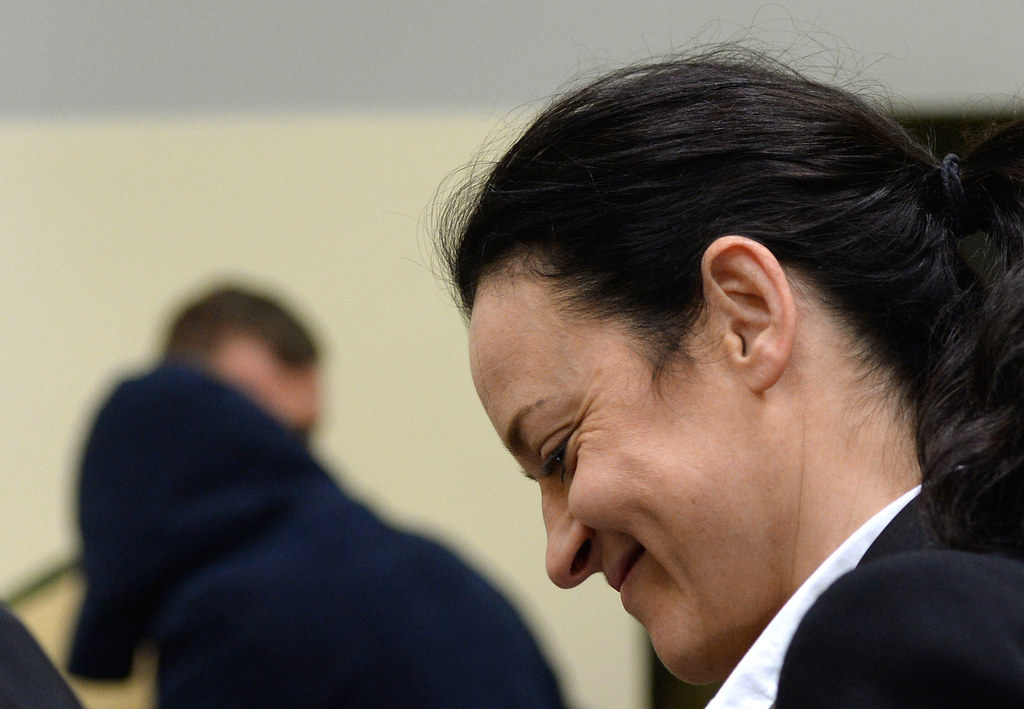 Hier die komplette Email der Castingagentur.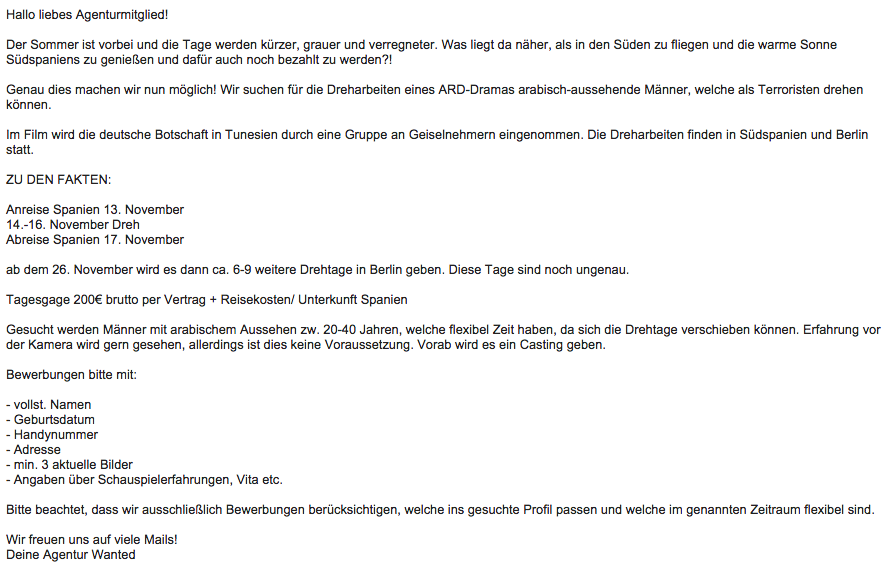 Hol Dir BuzzFeed auf Facebook! Like uns hier.
Looks like there are no comments yet.
Be the first to comment!