Das ist Lyndsey Scott. Sie ist Programmiererin und vertritt Frauen und Minderheiten in der Tech-Branche ...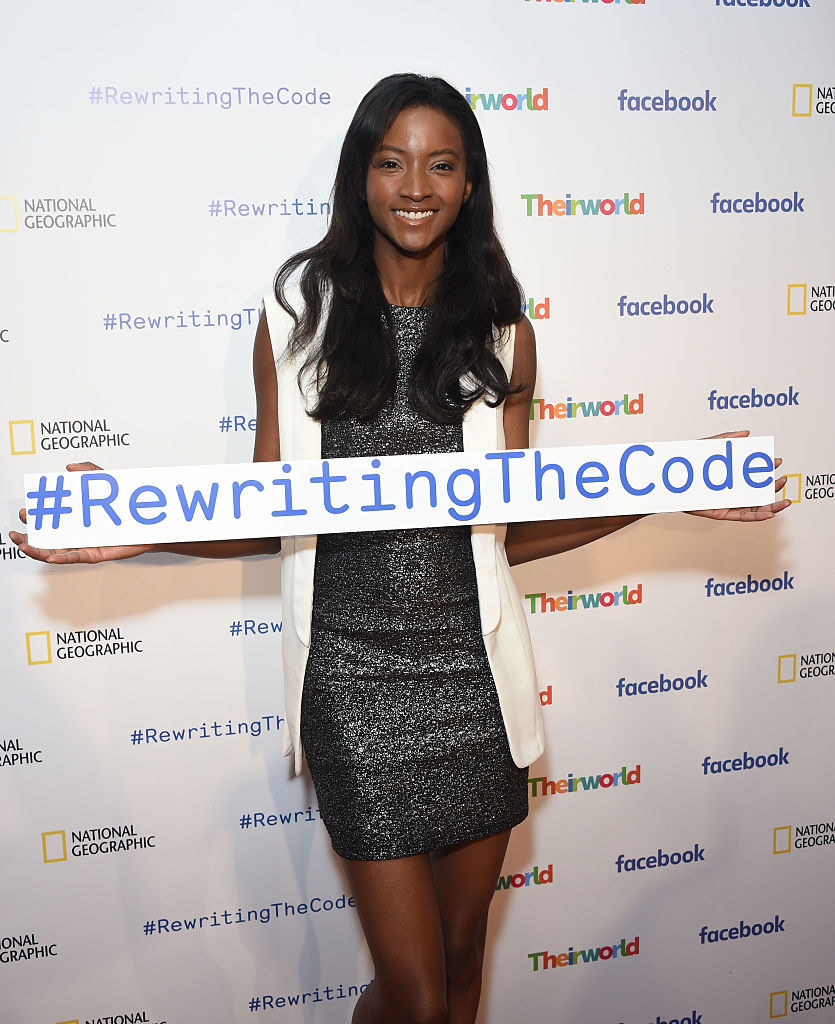 Sie ist auch Schauspielerin und 2009 für Victoria's Secret gelaufen.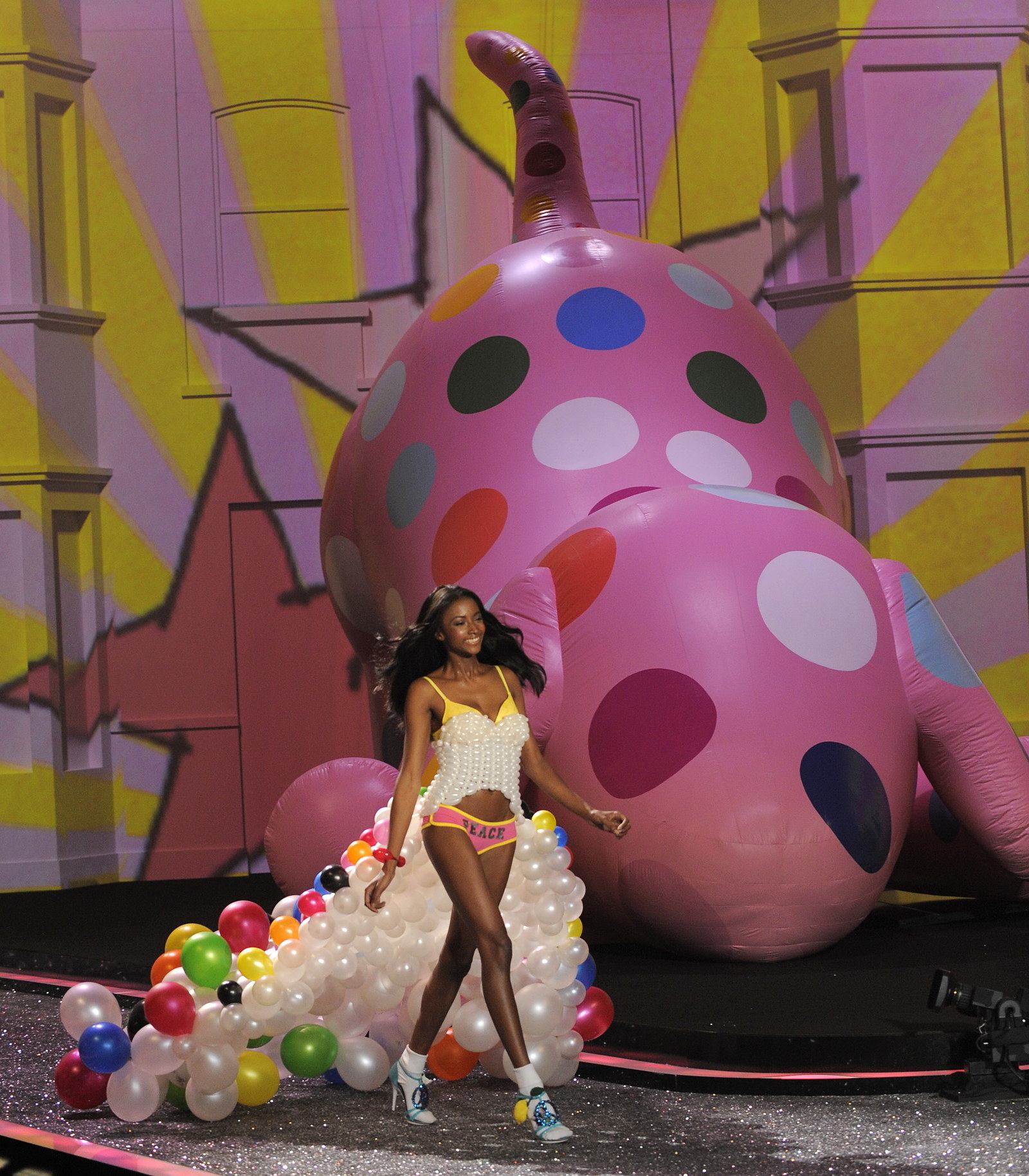 Vor ein paar Tagen hat coding.engineer auf Instagram dieses Bild von Lyndsey gepostet und ihre Programmierfähigkeiten aufgelistet.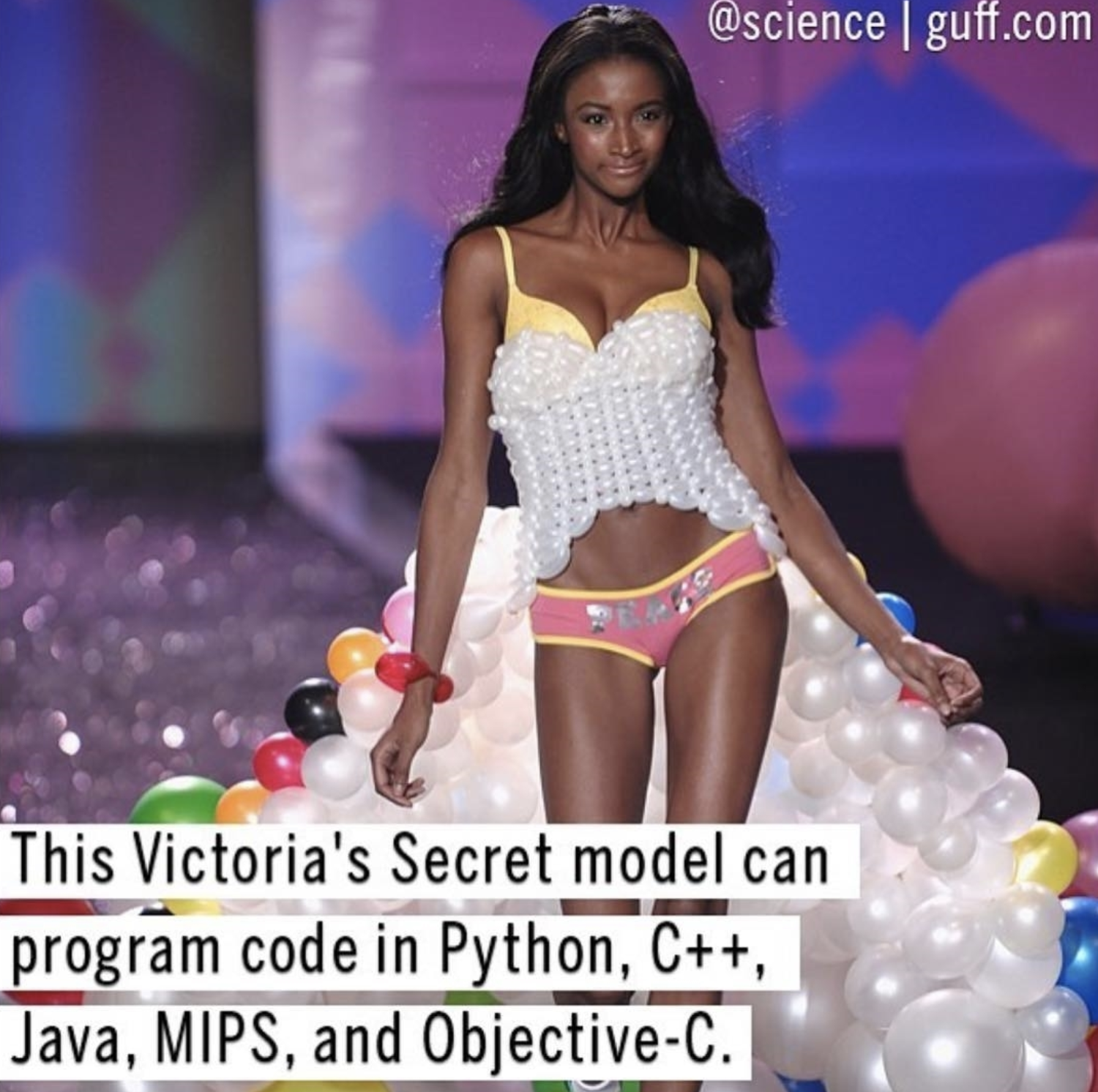 Natürlich konnte Das Internet™ nicht mit einer fähigen Frau in einer MINT-Branche umgehen.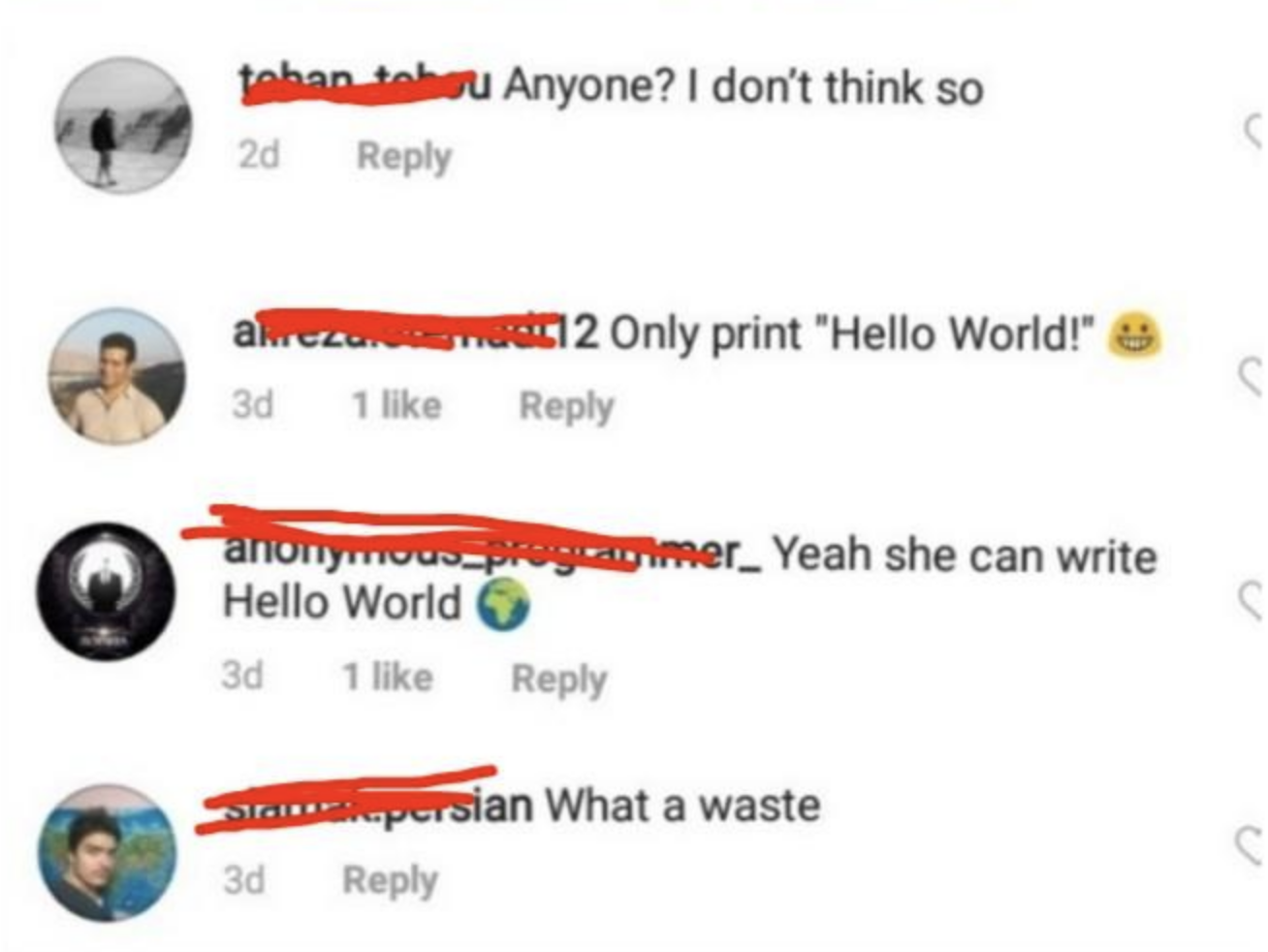 Lyndsey hat sich gnädigerweise die Zeit genommen, diese Trolle zurechtzuweisen ...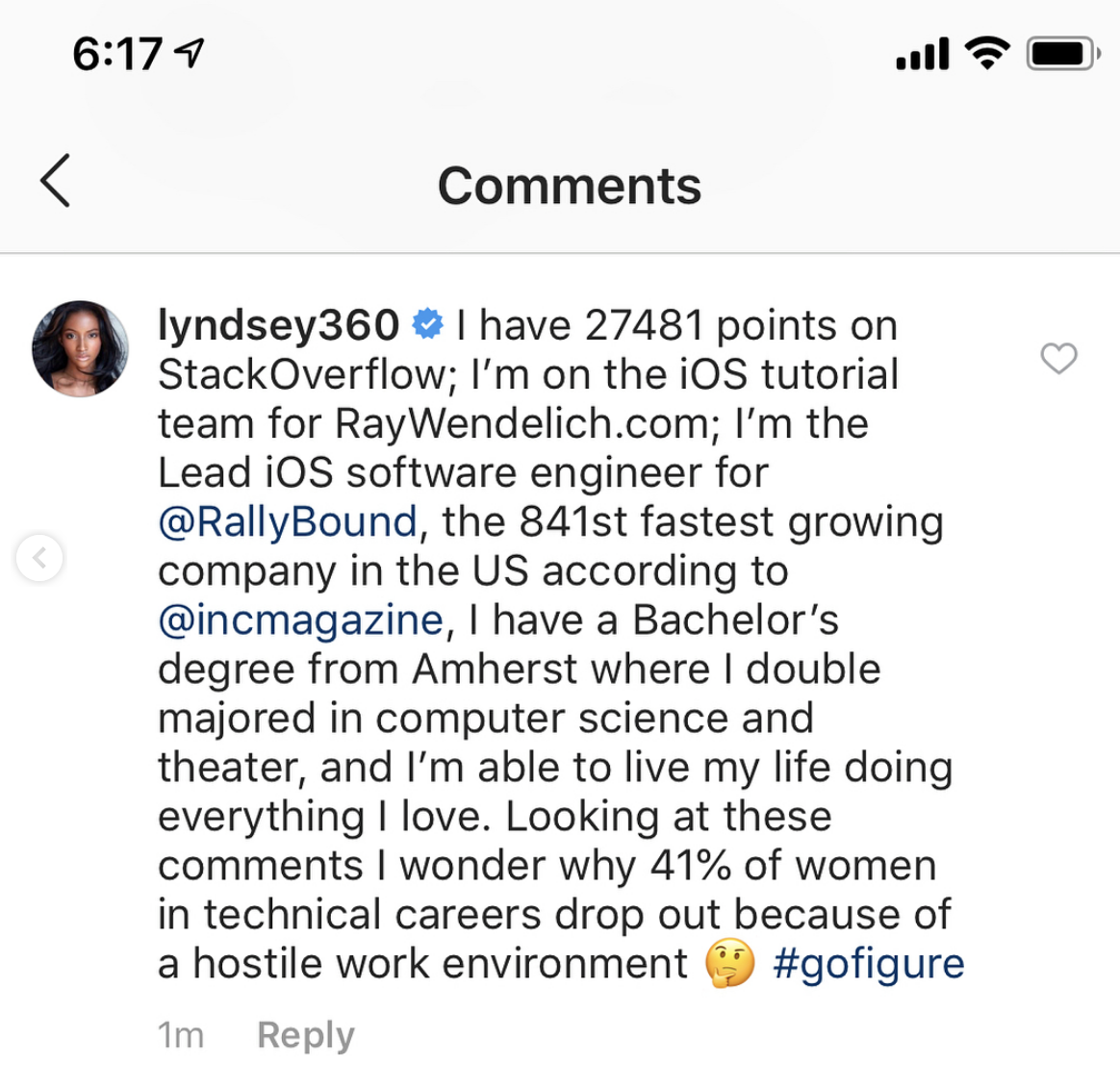 ... und sich auf Twitter zu Wort gemeldet.
Dort haben auch andere Frauen in MINT-Branchen ihre Geschichten über Sexismus am Arbeitsplatz geteilt.
Der Weg zur Gleichberechtigung in der MINT-Branche ist eindeutig noch weit. Doch wenn Frauen wie Lyndsey ihre Plattform dazu nutzen, auf die Missstände aufmerksam zu machen, ist das eindeutig ein wichtiger Schritt!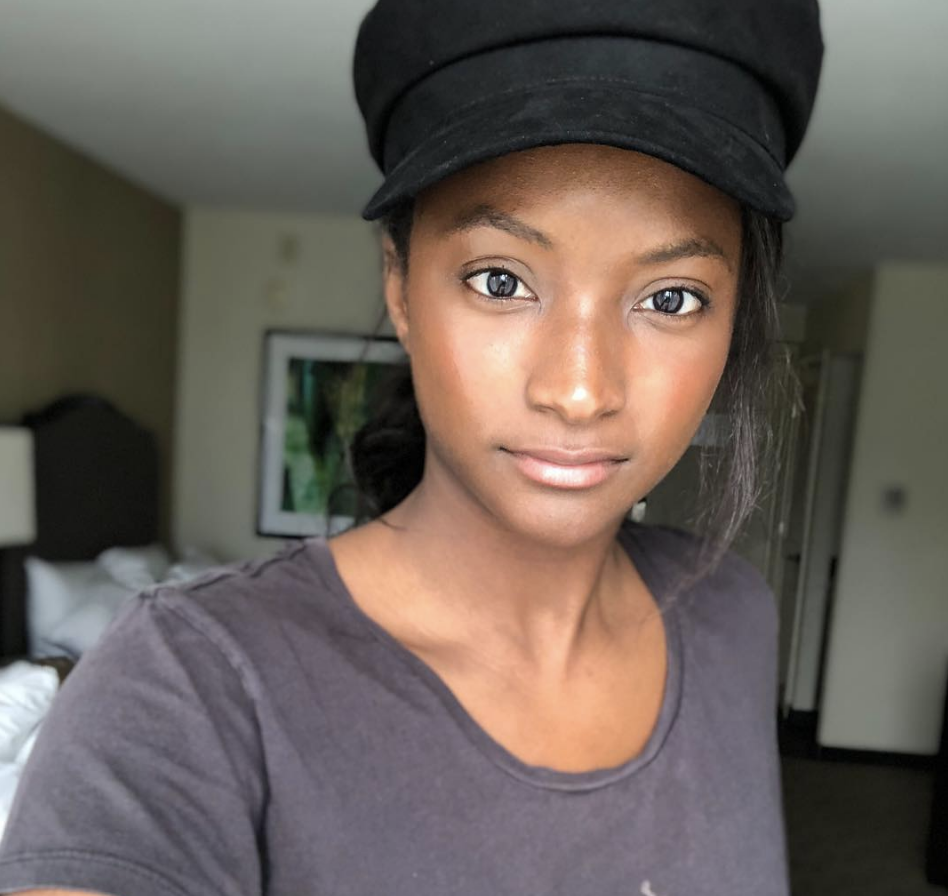 Buzz Feed hat Lyndsey Scotts Vertreter um einen Kommentar gebeten.
Dieser Artikel erschien zuerst auf Englisch.
Und wenn du noch mehr über starke Frauen lesen möchtest, dann like unsere Facebook-Seite "BuzzFeed Schwester".

Looks like there are no comments yet.
Be the first to comment!