Na, kommt dir das bekannt vor? Du gehst mit einem neuen Typen aus. Du bist zum ersten Mal in seiner Wohnung. Du gehst in sein Badezimmer und du bist so verwirrt wie John Travolta in Pulp Fiction, weil dir irgendwas in seinem Bad verdammt merkwürdig vorkommt.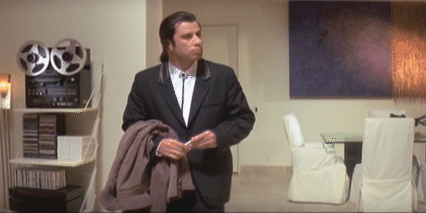 @jodieegrace hat Frauen über Twitter gebeten, die merkwürdigsten Dinge, die sie je im Badezimmer eines Mannes gesehen haben, zu posten. Die Antworten werden dich entweder schockieren oder ... eben nicht. Je nachdem, wie viele seltsame Bäder du schon gesehen hast.
In einigen Duschen waren "krative" Handwerker am Werk.
Allgemein waren die Konstruktionen sehr abenteurlich.
Ernsthaft?
Kauf dir einfach einen Zahnbürstenhalter.
Diese Kuriosität wurde zwar in einem Schlafzimmer gesichtet, aber trotzdem.
Das Einzige, was gruseliger ist, als ein Skelett im Bad zu haben ...
... sind Bilder von Clowns im Bad.
Und dann ist da natürlich noch der Hummer in der Badewanne.
Dieser Artikel erschien zuerst auf Englisch.
Looks like there are no comments yet.
Be the first to comment!