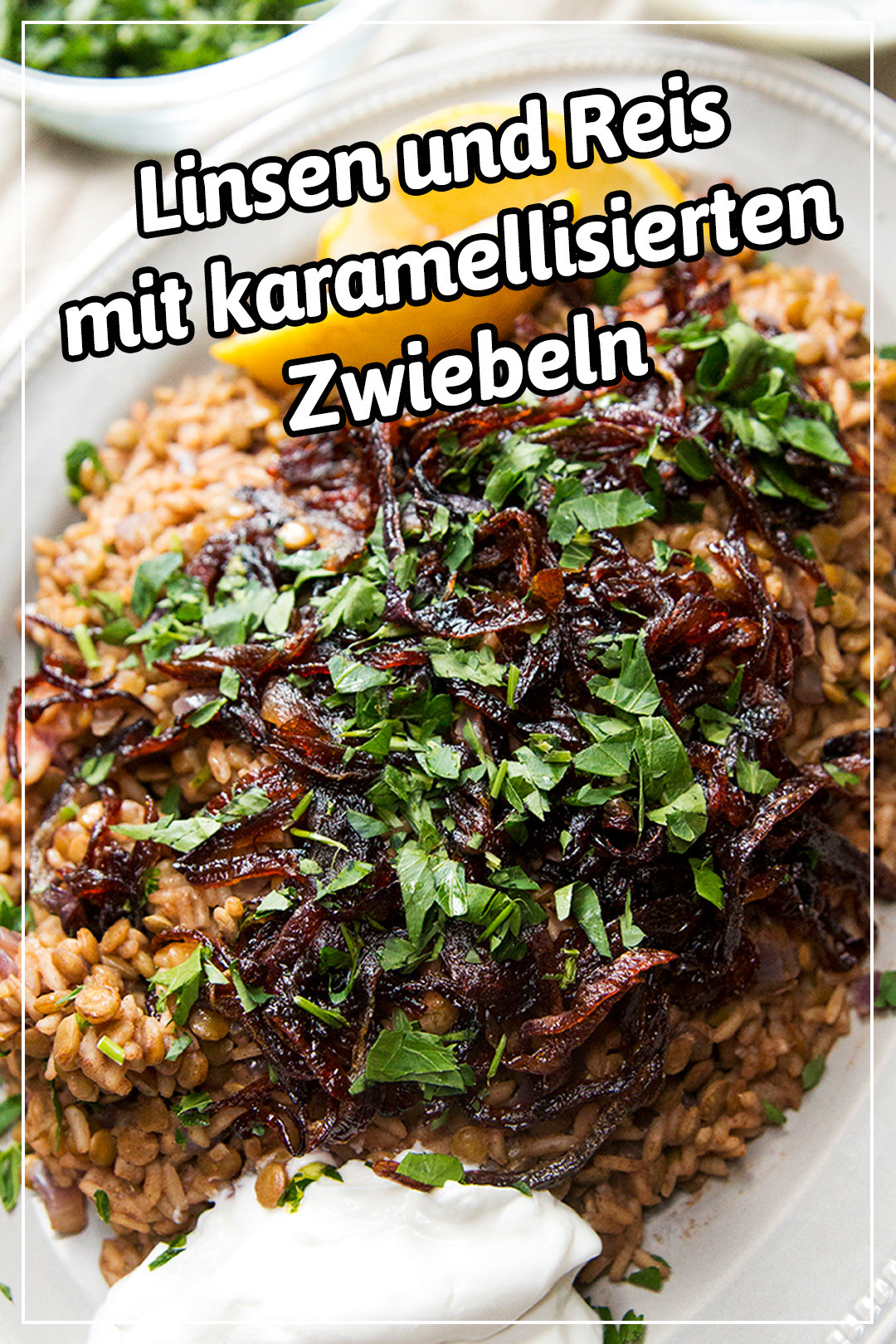 Zutaten:
für 4 Portionen
KARAMELLISIERTE ZWIEBELN
1 mittelgroße rote Zwiebel, in dünne Scheiben geschnitten
1 Esslöffel Olivenöl
LINSEN UND REIS
840 ml Wasser
½ mittelgroße rote Zwiebel, gewürfelt
2 Knoblauchzehen, fein gehackt
1 Esslöffel Olivenöl
200 g grüne Linsen
200 g Langkornreis
1 Teelöffel Salz
1 Teelöffel Kreuzkümmel
½ Teelöffel Zimt
1 Lorbeerblatt
GARNIERUNG
1 Bund frische Petersilie
1 Zitrone
120 g griechischer Joghurt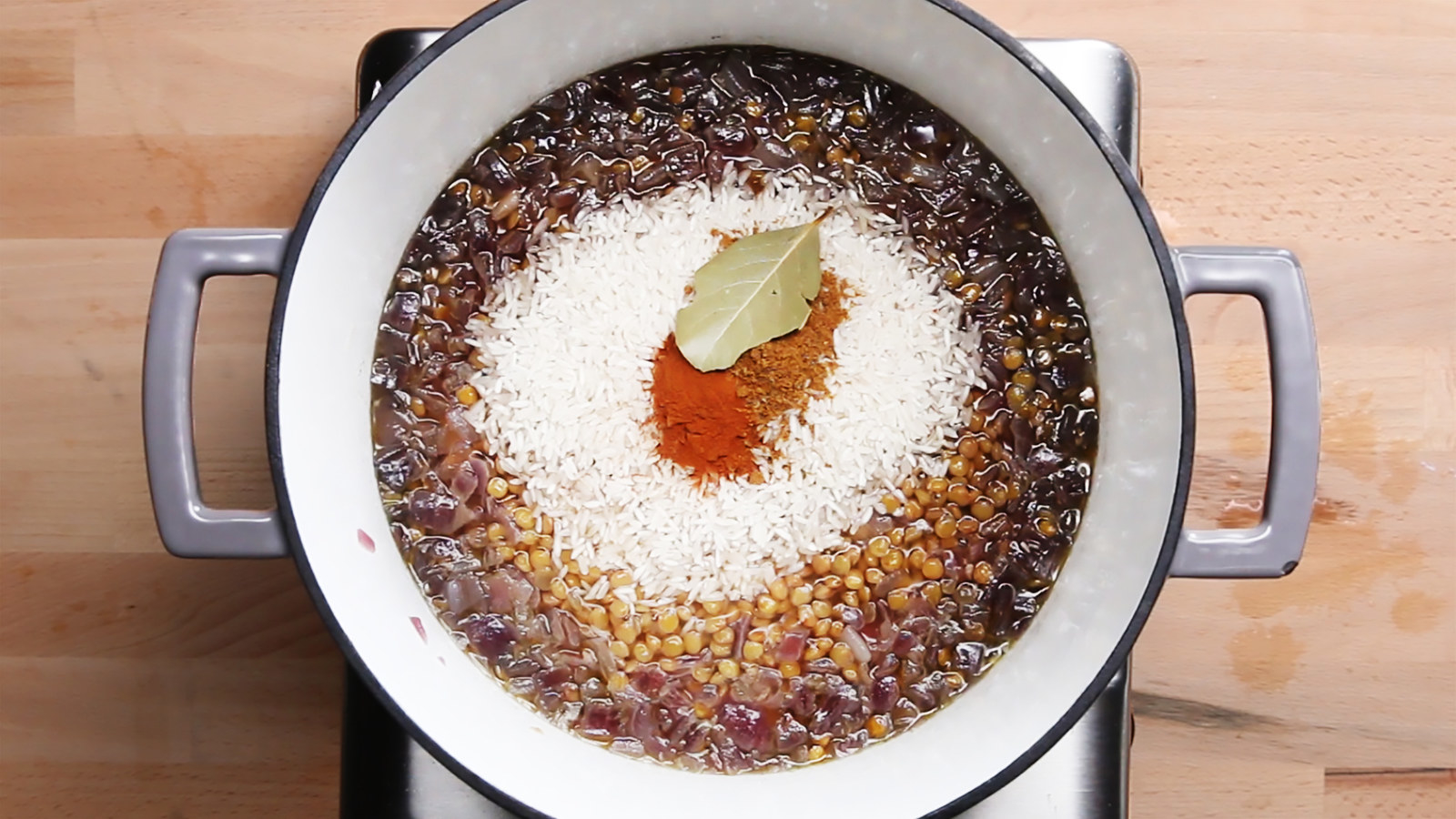 Zubereitung:
1. In einem großen Topf die gewürfelte rote Zwiebel und den fein gehackten Knoblauch in einem Esslöffel Olivenöl anschwitzen, bis sie glasig sind, etwa 5 Minuten.
2. Wasser, grüne Linsen und Salz in den großen Topf hinzugeben Zum Kochen bringen.
3. Mit einem Deckel zudecken und 10 Minuten köcheln lassen.
4. Für die karamellisierten Zwiebeln einen Esslöffel Olivenöl bei schwacher Hitze erhitzen und die Zwiebelscheiben hinzugeben, gelegentlich umrühren, bis sie ganz weich, dunkelbraun und karamellisiert sind.
5. ANMERKUNG: Das dauert etwa 30 Minuten. Die Zwiebeln sollten sehr dunkel und klebrig werden (siehe Video), wenn sie fertig sind. Häufig rühren, um Anbrennen zu vermeiden.
6. Den Reis, Kreuzkümmel, Zimt und das Lorbeerblatt zu den Linsen geben. Rühren.
7. Zugedeckt etwa 15 Minuten kochen, oder bis der Reis gar ist.
8. Linsen und Reis mit den karamellisierten Zwiebeln, gehackter frischer Petersilie, Zitronenspalten bedeckt servieren, und falls gewünscht mit griechischem Joghurt.
9. Guten Appetit!
Du willst mehr Rezepte? Das Tasty-Kochbuch gibt es jetzt auch auf Deutsch. Hol es dir hier!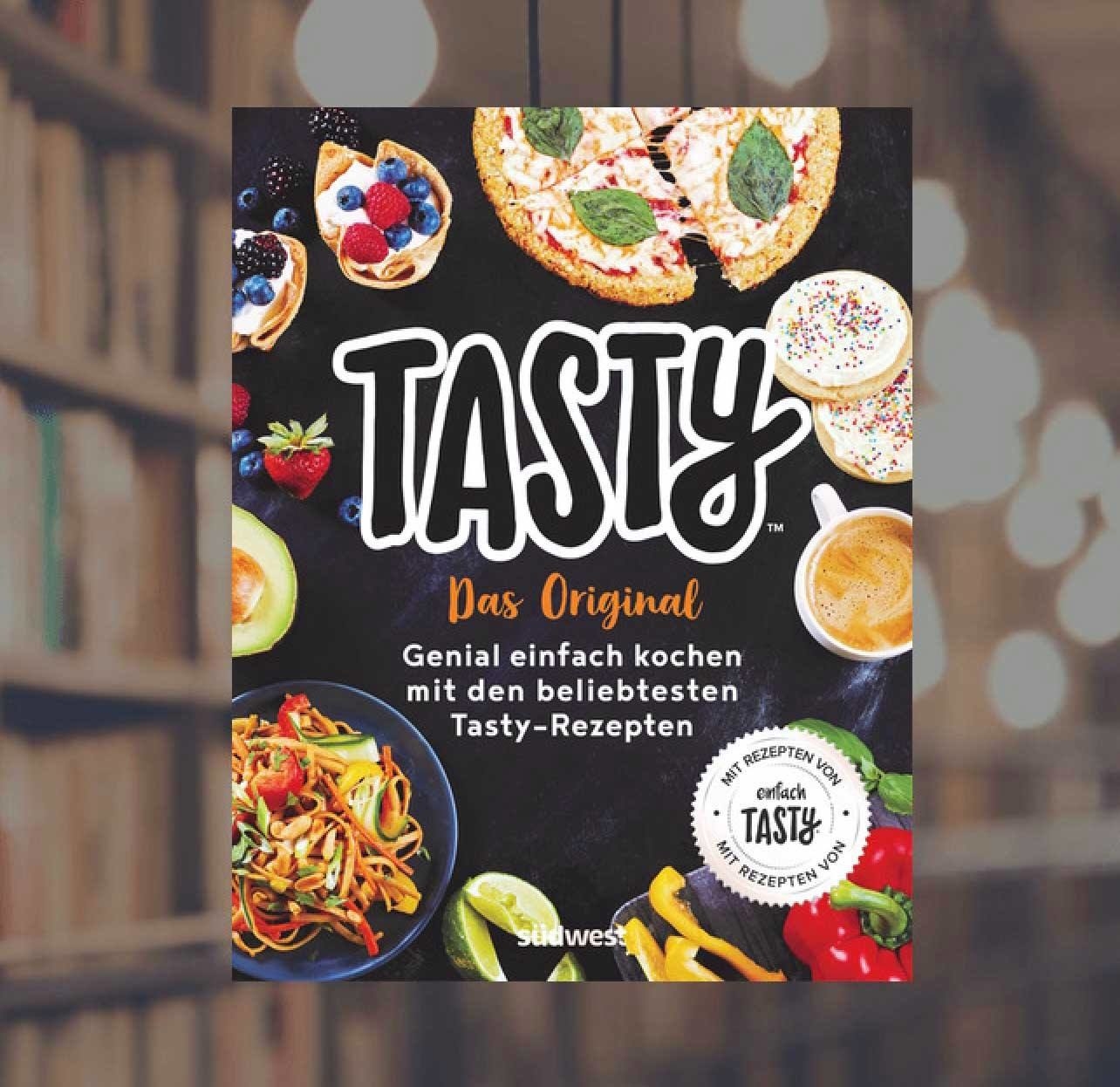 Dieser Artikel erschien zuerst auf Englisch.
Looks like there are no comments yet.
Be the first to comment!