Corn Dogs mit Käsefüllung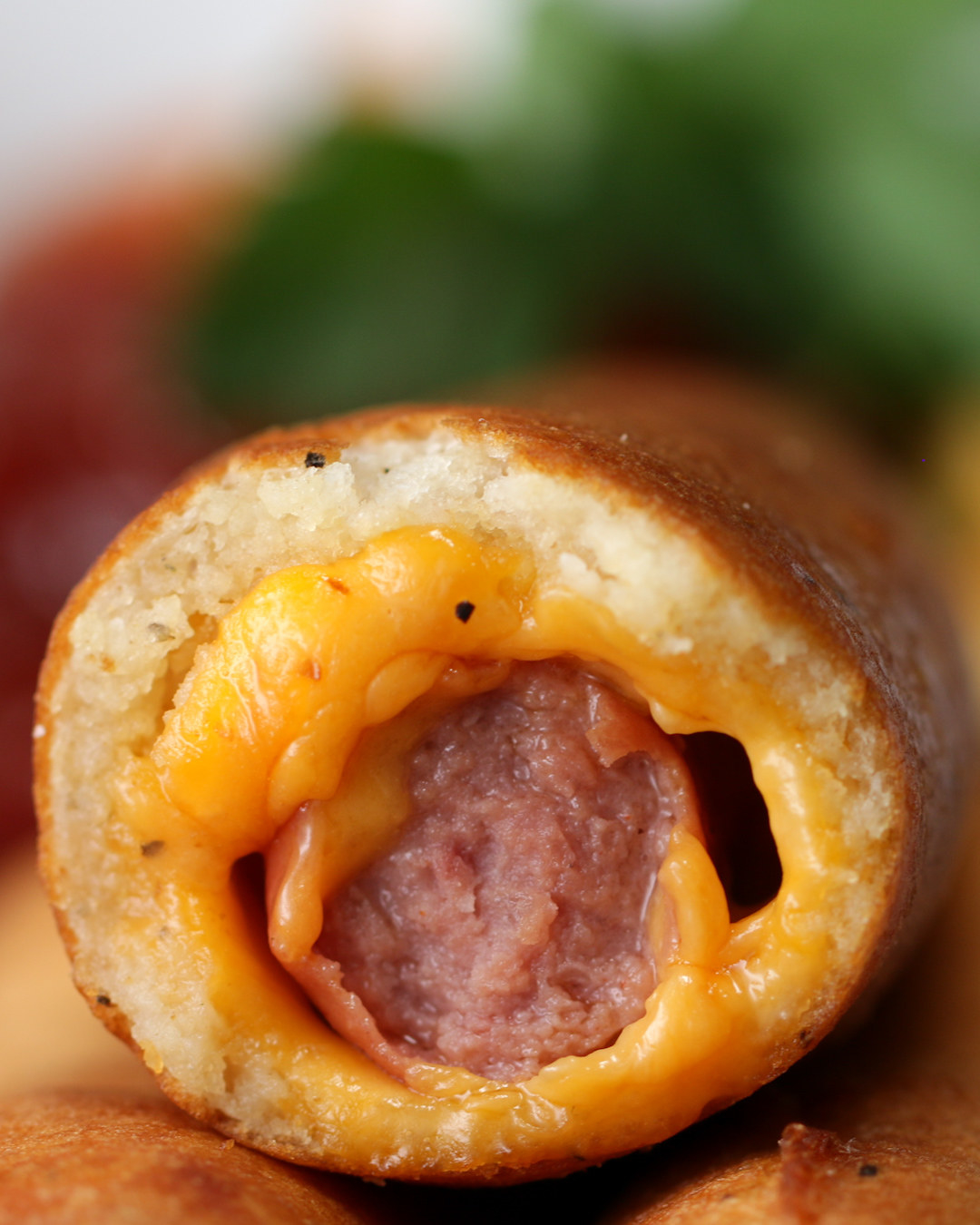 ZUTATEN
8 Stück
8 Scheiben Käse
8 Würstchen
8 Holzstäbchen
240 g Mehl
1 TL Salz
1 TL Pfeffer
1 EL Backpulver
360 ml Milch
2 Eier
Öl zum Frittieren
Ketchup und Senf zum Servieren
ZUBEREITUNG
1. Die Würstchen in die Käsescheiben einwickeln und mit einem Holzstäbchen aufspießen.
2. Die Würstchen dann auf einem mit Backpapier ausgelegtem Blech verteilen und 20 Minuten lang einfrieren.
4. Das Mehl, Salz, Pfeffer, Backpulver und die Milch glatt rühren und in ein langes Glas füllen.
5. Das Öl in einem Topf auf etwa 190°C - 200°C erhitzen.
7. Die gefrorenen Würstchen erst in den Teigmix dippen und dann mithilfe einer Kochzange gleichmäßig in dem heißen Öl frittieren, bis der Teig goldbraun ist.
8. Corn Dogs auf einem Papiertuch abtropfen lassen, dann mit Ketchup und Senf servieren.
9. Guten Appetit!
Dieser Artikel erschien zuerst auf Englisch.
Looks like there are no comments yet.
Be the first to comment!