Hausgemachte Al Pastor-Tacos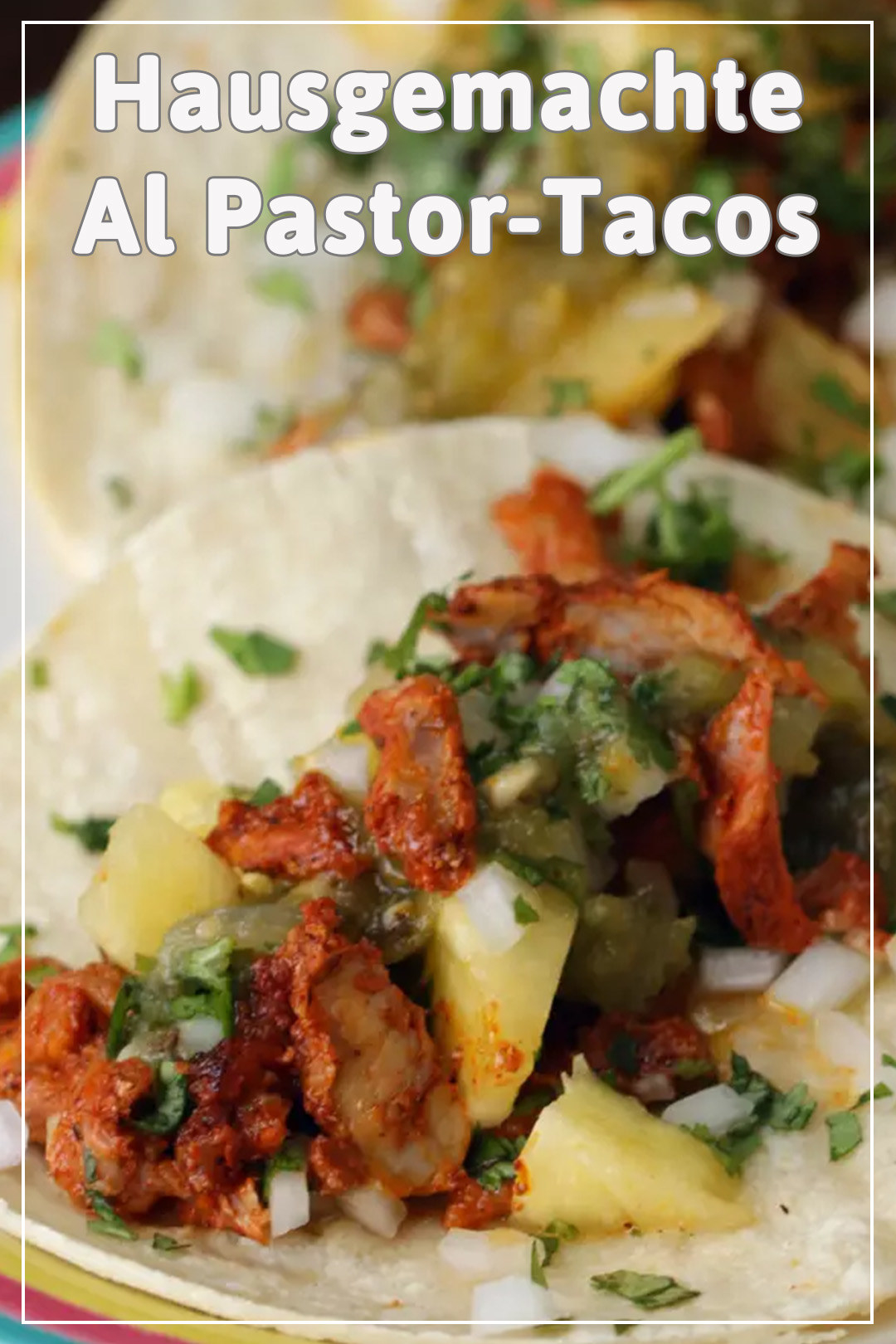 ZUTATEN
Für 10-12 Personen
2,25 kg Schweineschulter ohne Knochen
3 EL Achiote-Paste
2 EL Chilipulver
1 EL Knoblaupulver
1 EL Oregano
1 EL Kreuzkümmel
1 EL Salz
1 EL Pfeffer
180 ml Essig
240 ml Ananassaft
1 Ananas, in 2,5-cm-Scheiben geschnitten
1 dicker Holzspieß, gekürzt auf die Höhe deines Ofens
10-12 kleine Maistortillas
1 weiße Zwiebel, fein gehackt
50 g Koriander, fein gehackt
225 g Salsa
ZUBEREITUNG
1. Die Schweineschulter in etwa 1-cm-Scheiben schneiden und in eine große Schüssel oder Schale legen.
2. Achiote-Paste, Chilipulver, Knoblauchpulver, Oregano, Kreuzkümmel, Salz, Pfeffer, Essig und Ananassaft in einer Schüssel glatt rühren.
3. Schweinefleisch in der Marinade wenden. Die Schüssel/Schale in Frischhaltefolie einwickeln und das Fleisch mindestens 2 Stunden und maximal 3-5 Tage kaltstellen.
4. Ofen auf 180°C vorheizen.
5. 1-2 Scheiben Ananas auf ein Backblech mit Backpapier legen und dann den Holzspieß reinstecken.
6. Schweinefleisch-Scheiben auf dem Spieß aufschichten. 2 cm Raum lassen und eine weitere Ananasscheibe oben drauf legen.
7. Etwa eineinhalb Stunden backen, bis das Fleisch außen leicht verschmort und dunkelrot ist.
8. Das Fleisch für etwa 10 Minuten ruhen lassen, dann dünne Scheiben abschneiden. Dünne Stückchen von der gerösteten Ananas abschneiden.
9. Schweinefleisch und Ananasstückchen und je etwas Zwiebel, eine Prise Koriander und einen kleinen Löffel voll Salsa auf die Tortillas geben.
10. Guten Appetit!
Du willst mehr Rezepte? Das Tasty-Kochbuch gibt es jetzt auch auf Deutsch. Hol es dir hier!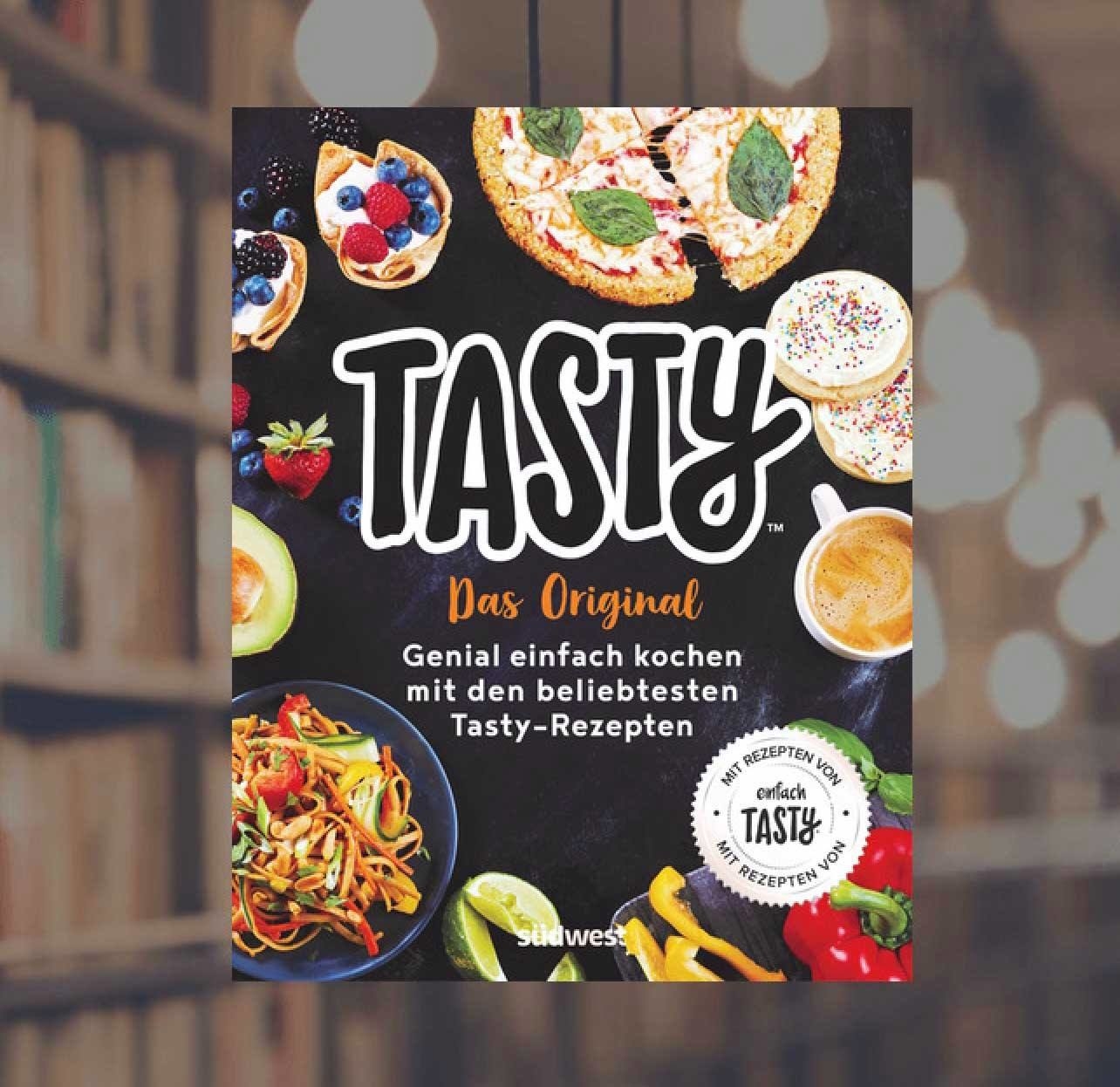 Looks like there are no comments yet.
Be the first to comment!