REZEPT: Kartoffel-Lasagne mit Schinken und Käse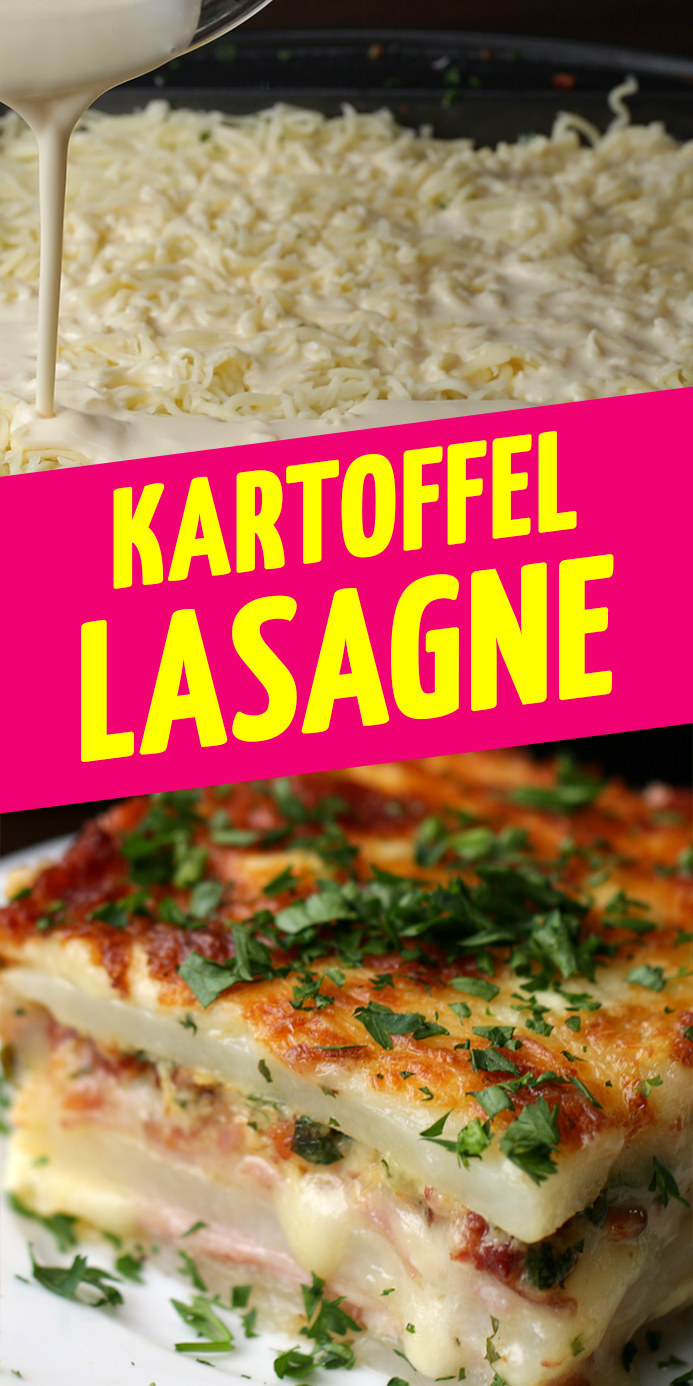 ZUBEREITUNG
1. Ofen auf 180°C vorheizen.
2. Die Kartoffeln in dicke Scheiben schneiden und in Salz und Pfeffer wenden.
3. Eine Schicht Kartoffelscheiben in eine eingefettete Backform legen.
4. Je die Hälfte der Schinken- und Mozzarella-Scheiben auf die Kartoffelschicht legen.
5. Wiederholen.
6. Bacon und Petersilie auf die Lasagne streuen und eine letzte Schicht Kartoffelscheiben darüber legen.
7. Den geriebenen Mozzarella auf die Kartoffeln streuen und mit den Fingern zu einer glatten Schicht pressen.
8. Sahne und Eier in einer Schüssel zusammen mischen und über den geriebenen Mozzarella geben.
9. 40 Minuten lang backen, bis der Käse goldbraun ist.
10. Guten Appetit!
Looks like there are no comments yet.
Be the first to comment!