REZEPT: Himbeer-Käsekuchen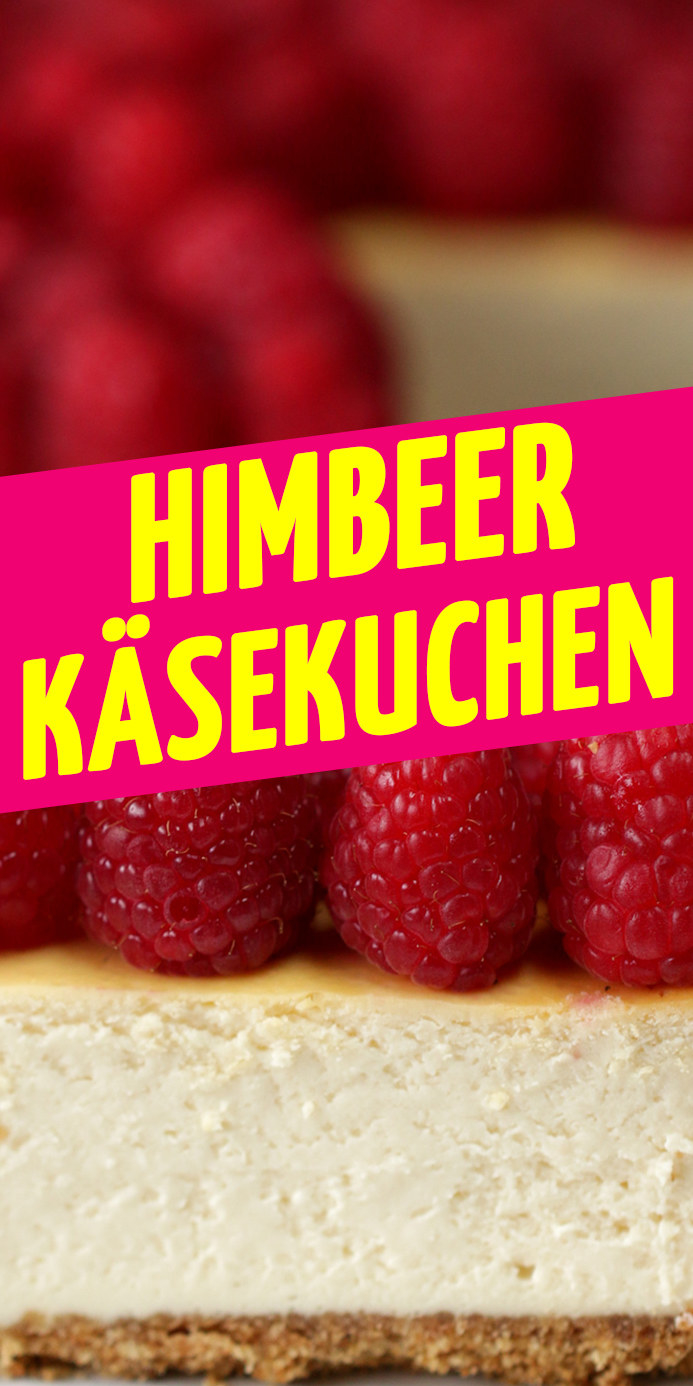 ZUBEREITUNG
Ofen auf 180°C vorheizen.
Vollkorn-Butterkekse in einen Plastikbeutel legen und mit einem Nudelholz fein zerstoßen.
In einer mittelgroßen Schüssel die Kekskrümel mit der Milch vermischen und rühren, bis die Milch komplett von den Keksen aufgesogen wurde und die Textur von leicht feuchtem Sand hat.
Gib die Keksmischung in eine zirka 23-cm-Springform. Drücke mit der Rückseite eines flachen Messbechers oder Löffels den Boden gleichmäßig an. 15 Minuten backen, dann abkühlen lassen.
Reduziere die Wärme auf 150°C.
Verrühre in einer großen Schüssel den Frischkäse, bis keine Klumpen mehr vorhanden sind.
Gib den Honig, griechischen Joghurt, die Eier, Vanille und Maisstärke hinzu und rühr alles glatt.
Schütte den Frischkäseteig auf den Keksboden. Gleichmäßig verteilen.
Etwa eine Stunde backen, dann für etwa 30 Minuten abkühlen lassen.
Mit frischen Himbeeren den Käsekuchen krönen.
2 - 4 Stunden kaltstellen, bis der Käsekuchen fest geworden ist.
Aus der Form nehmen, schneiden, dann auffuttern!
Looks like there are no comments yet.
Be the first to comment!