Gefülltes Hühnchen mit Parmesan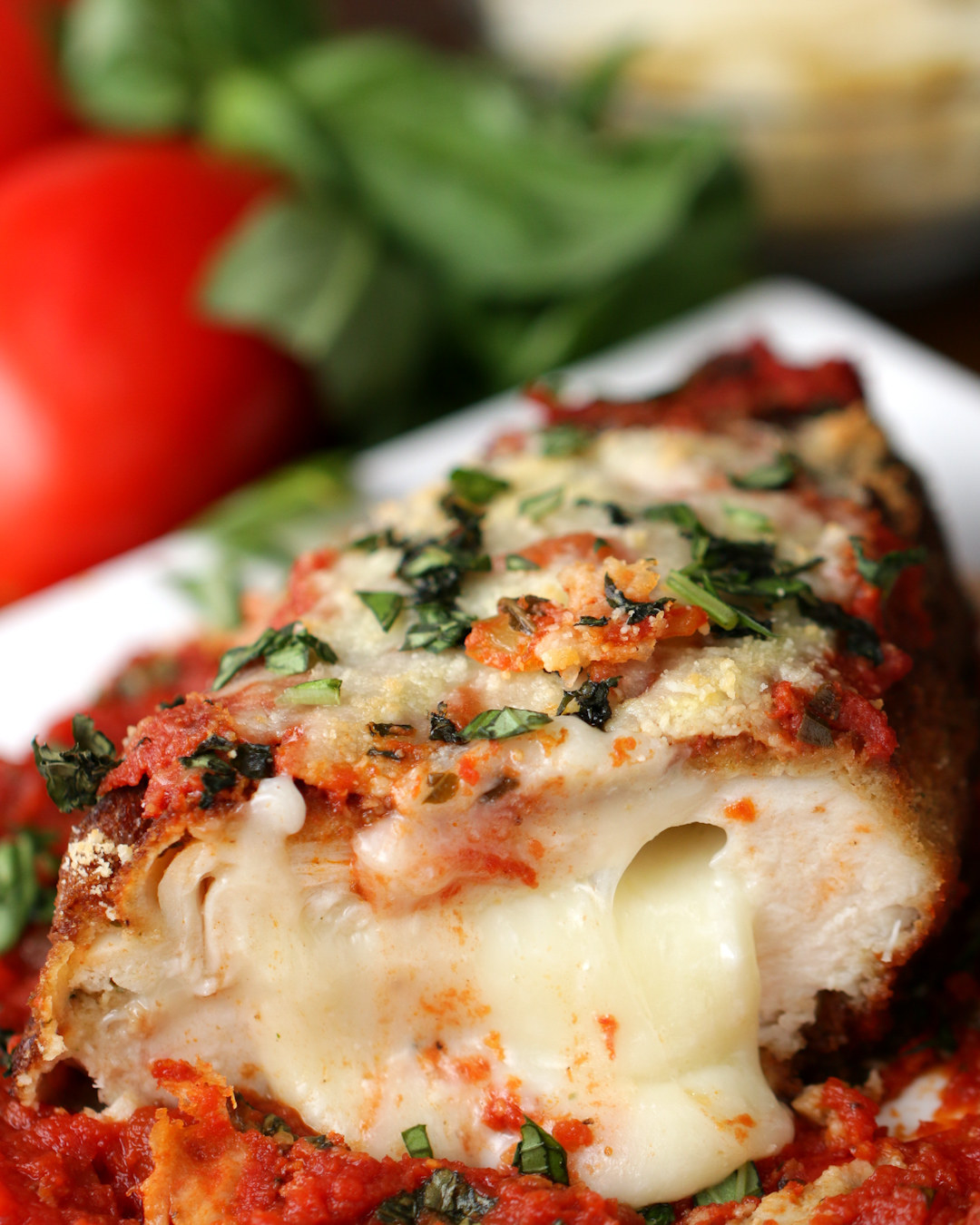 ZUTATEN
3 Portionen
3 Hähnchenbrüste
Salz
110 g Mozzarella
260 g Mehl
6 geschlagene Eier
200 g Paniermehl
Öl zum Frittieren
675 g Tomatensauce
55 g Parmesan
2 EL Basilikum
ZUBEREITUNG
1. Eine Tasche in die Hühnchenbrüste schneiden.
2. Diese mit dem Mozzarella füllen und zupressen.
3. Das Mehl, die Eier und das Paniermehl in drei verschiedene Schüsseln füllen.
4. Das Hühnchen vorsichtig im Mehl wenden, damit die Taschen sich nicht öffnen.
5. Danach das Hühnchen erst in der Eiermasse, dann im Paniermehl wenden.
6. Das Öl in einer großen Pfanne auf etwa 180°C erhitzen.
7. Das Hühnchen von beiden Seiten goldbraun braten.
8. Etwa 2/3 der Tomatensauce auf einem Backblech verstreichen. Das Hühnchen darauf anordnen und mit dem Rest der Sauce bedecken.
9. Mit Parmesan und Basilikum bestreuen und 20 Minuten lang backen.
10. Guten Appetit!
Looks like there are no comments yet.
Be the first to comment!