Hackbällchen-Parmesan-Auflauf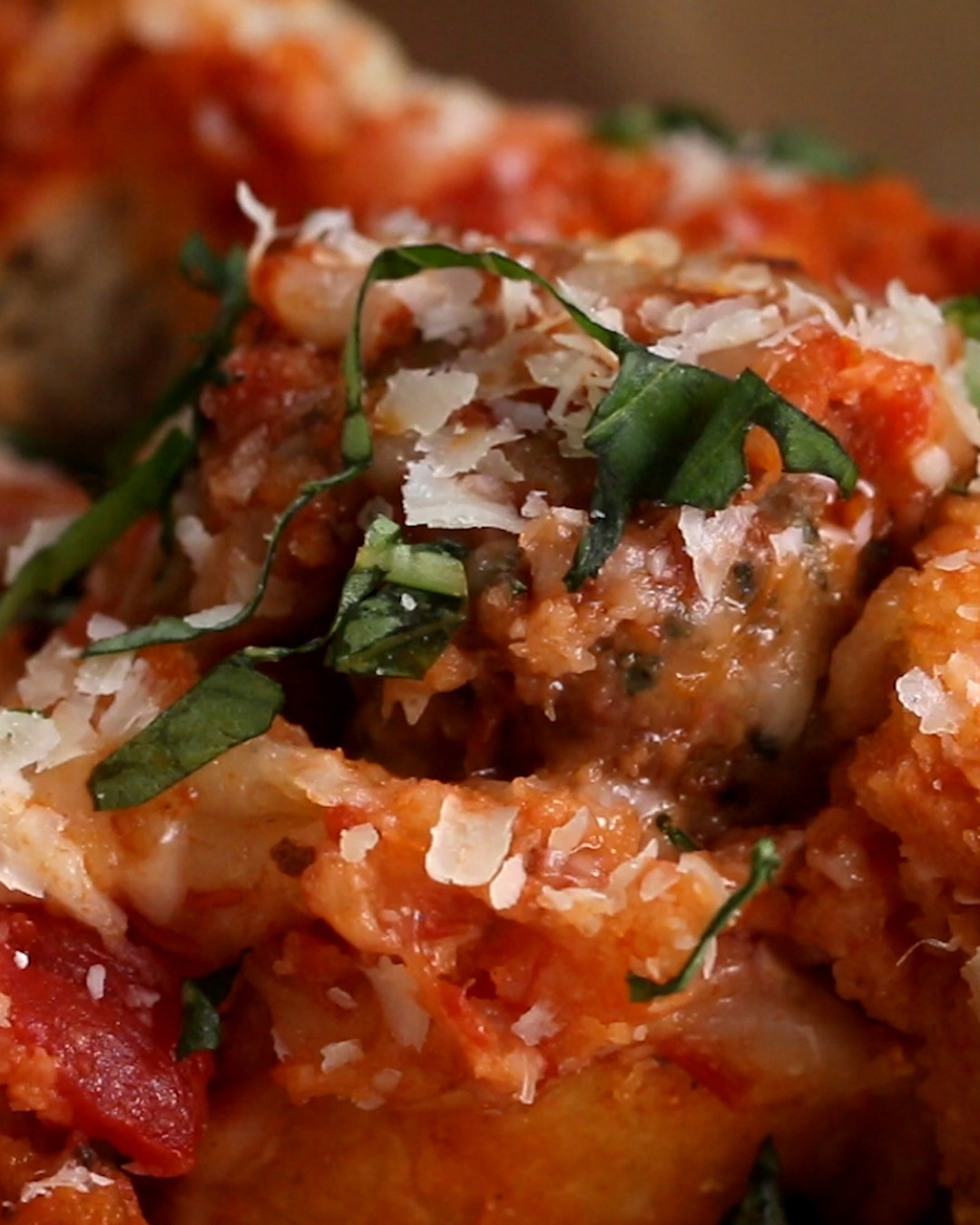 ZUTATEN
Portionen: 4-5
1 Baguette
450ml Tomatensauce
200g Mozzarella (gerieben)
100g Parmesan
Basilikum
20 Hackbällchen
ZUBEREITUNG
1. Backofen auf 175°C vorheizen.
2. Das Baguette der Länge nach halbieren und in kleine Würfel schneiden und in eine große Backform geben.
3. Die Baguette-Würfel mit der Tomatensauce übergießen und gut durchmischen. Geriebenen Mozzarella darübergeben. (Am besten sparst du dir einen kleinen Rest Tomatensauce und Mozzarella auf.)
4. Die Hackbällchen gut in der Backform verteilen und jetzt mit der restlichen Tomatensauce und Mozzarella bedecken.
5. Jetzt noch den Parmesan darüberstreuen und auch hier einen kleinen Rest zum Garnieren aufheben.
6. Alles für 20 Minuten in den Ofen schieben. Der Käse muss etwas schmilzen und gut überbacken.
7. Nimm die Backform aus dem Ofen und streue den restlichen Parmesan darüber. Und vergiss nicht das Basilikum – wegen dem Look!
8. YAMM!
Dieser Artikel erschien zuerst auf Englisch.
Looks like there are no comments yet.
Be the first to comment!