Cookies & Cream-Käsekuchen ohne Backen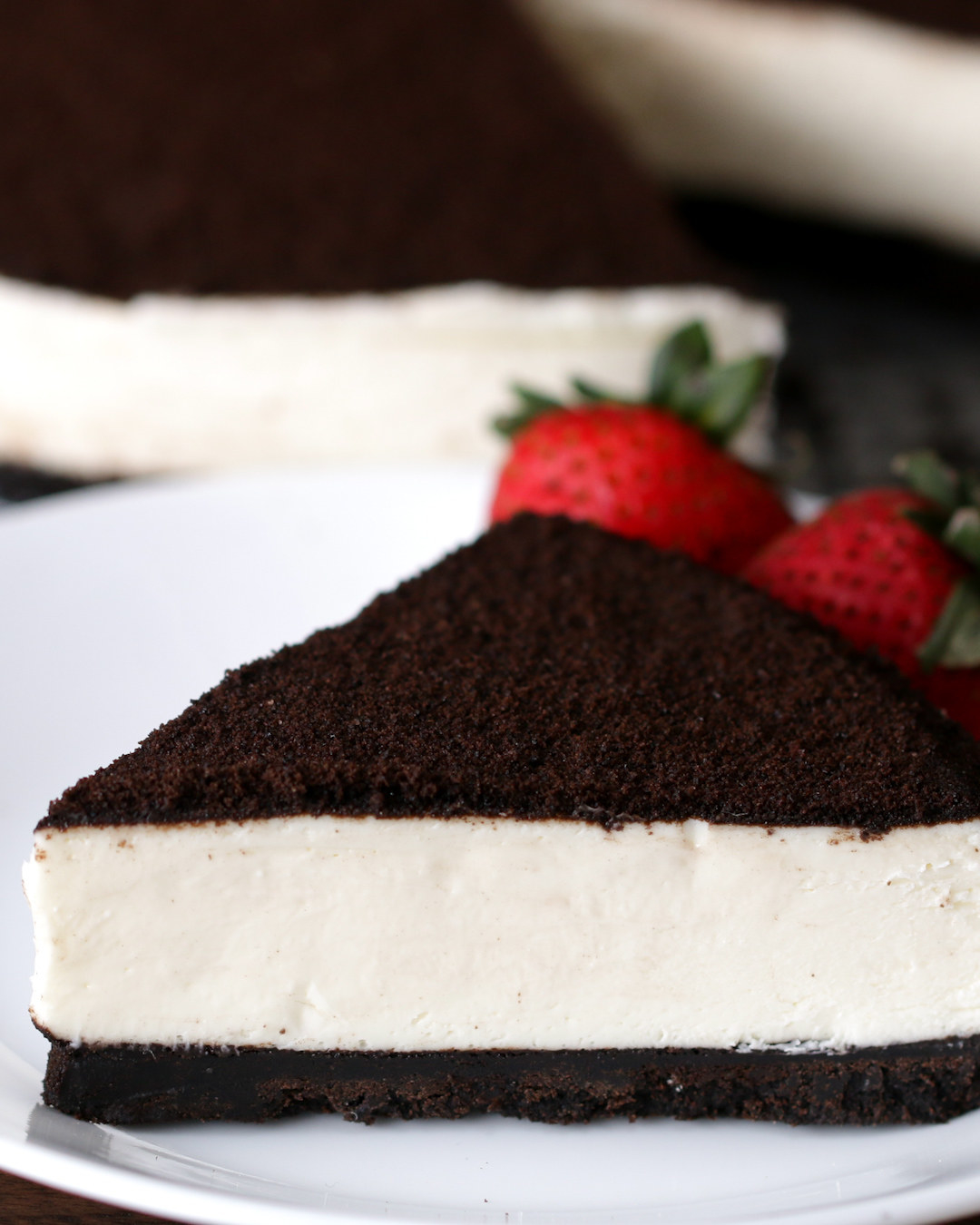 ZUTATEN
Für 6 - 8 Personen
36 Schoko-Sandwich-Kekse
5 EL geschmolzene Butter
900 g Frischkäse
75 g Zucker
1 EL Vanilleextrakt
240 ml warme Milch
1 EL Gelatine
ZUBEREITUNG
1. Die Kekse und ihre Füllung trennen und in zwei verschiedene Schüsseln geben.
2. Die Cookies in einen Ziplock-Beutel geben und mit einem Nudelholz fein zerkleinern. 1/4 für später aufheben.
3. Die zerkleinerten Kekse in eine Schüssel geben und mit der geschmolzenen Butter vermengen bis die Masse eine sand-ähnliche Textur hat,
4. Die Keksmasse in einer gleichmäßigen Schicht in einer Springform ( Ø 22 cm) verteilen und beiseite stellen.
5. In einem mittelgroßen Topf Frischkäse, Zucker und die Füllung der Kekse über niedriger Hitze glatt rühren.
6. Die Gelatine unter die warme Milch rühren und das Ganze dann unter die Frischkäsemischung heben, bis der Mix leicht blubbert. Dann vom Herd nehmen.
7. Die Creme über den Keksboden in der Springform gießen. Die Oberfläche mit einem Pfannenwender oder Löffel glatt streichen.
8. Die aufgesparten Kekskrümel gleichmäßig über den Cheesecake sieben und das ganze dann mindestens vier Stunden in den Ofen stellen,
9. Guten Appetit!
Looks like there are no comments yet.
Be the first to comment!