Cookies und Crème Brûlée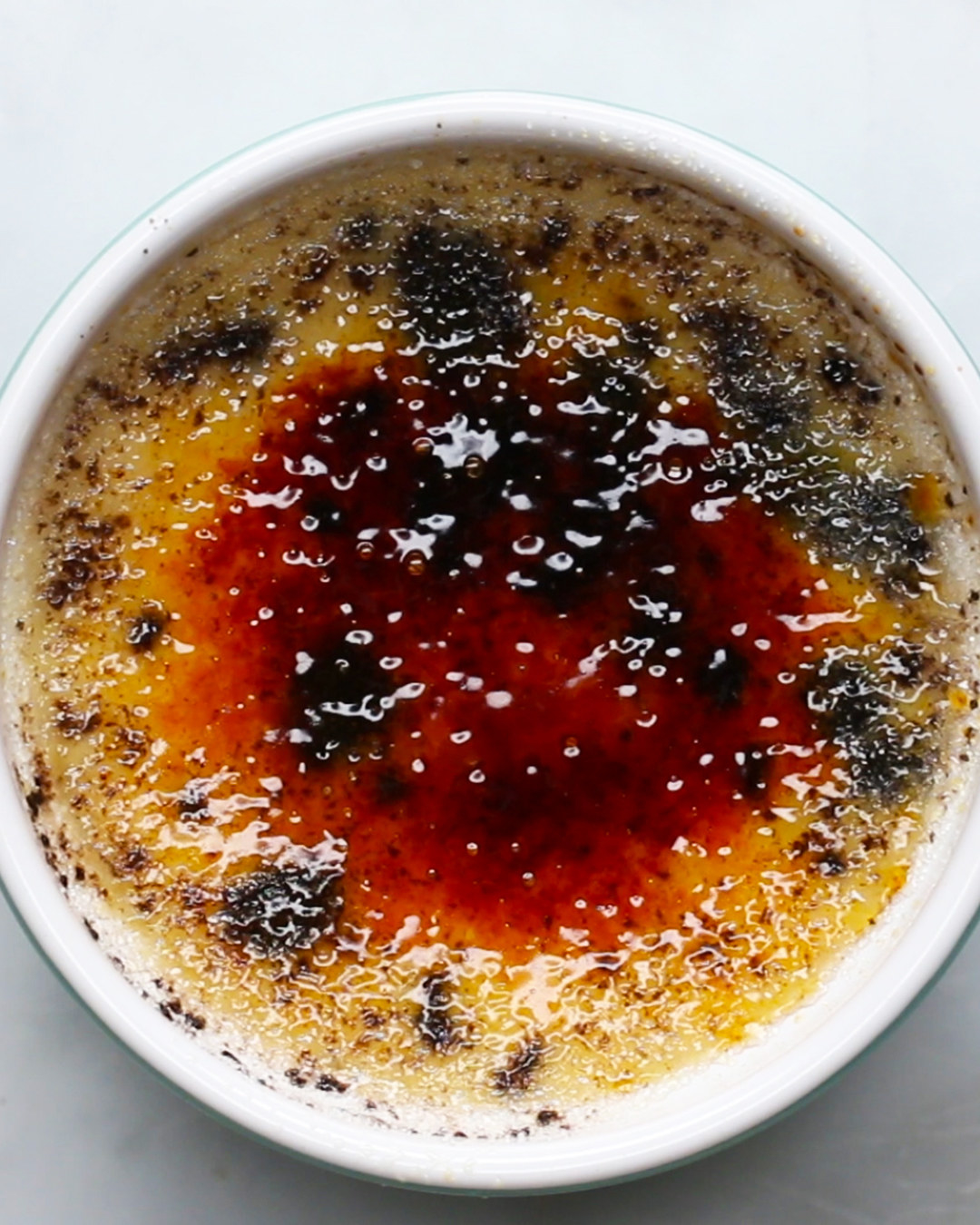 ZUTATEN
8 Portionen
940 g Konditorsahne
16 Schoko-Sandwich-Kekse
2 TL Vanile
6 Eigelb
110 g Zucker
ZUBEREITUNG
1. Ofen auf 150°C vorheizen.
2. Die Füllung der Sandwich-Kekse in eine Schüssel geben, die Kekse in eine andere.
3. Die Konditorsahne und die Keksfüllung über mittelstarker Flamme erhitzen, aber nicht zum Kochen bringen. Dann Vanille hinzufügen und den Topf zugedeckt beiseite stellen.
4. Das Eigelb und die Hälfte des Zuckers verrühren und nach und nach den Sahne-Mix hinzufügen und glatt rühren.
5. Förmchen in eine tiefe Backform füllen und mit der Creme füllen.
6. Die Kekse in einem Ziplock-Beutel zerkleinern und je 1 EL über die Förmchen streuen.
7. Die Backform mit kochendem Wasser füllen und die Creme 45 Minuten lang backen.
9. Die Creme nach dem Abkühlen 2 Stunden lang zugedeckt kalt stellen.
10. Danach je 2 EL Zucker über die Förmchen füllen und durch leichtes Schütteln 'glätten'. Dann den Zucker karamellisieren.
11. Guten Appetit.
Dieser Artikel erschien zuerst auf Englisch.
Looks like there are no comments yet.
Be the first to comment!