Rezept: Zimtschnecken-Apfelkuchen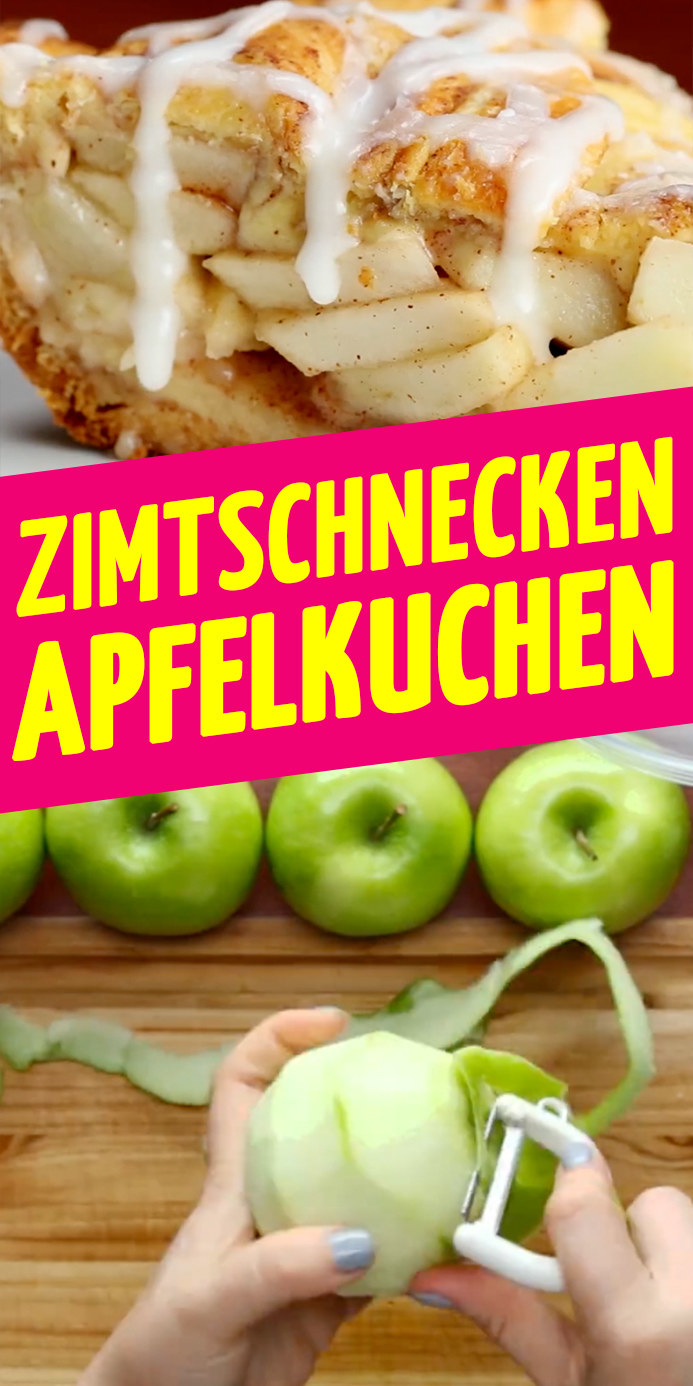 ZUTATEN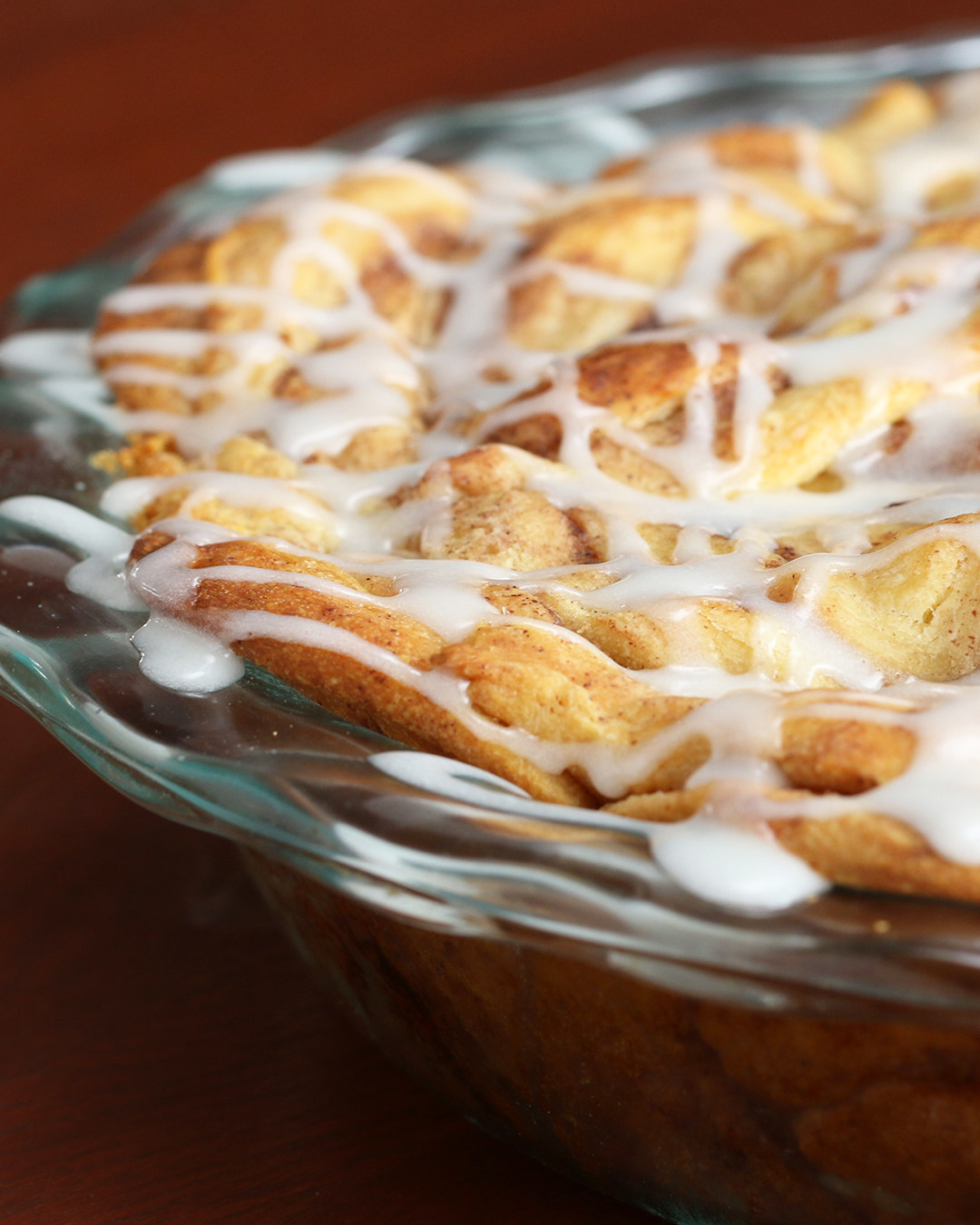 1. Den Ofen auf 180°C vorheizen. Die Äpfel schälen …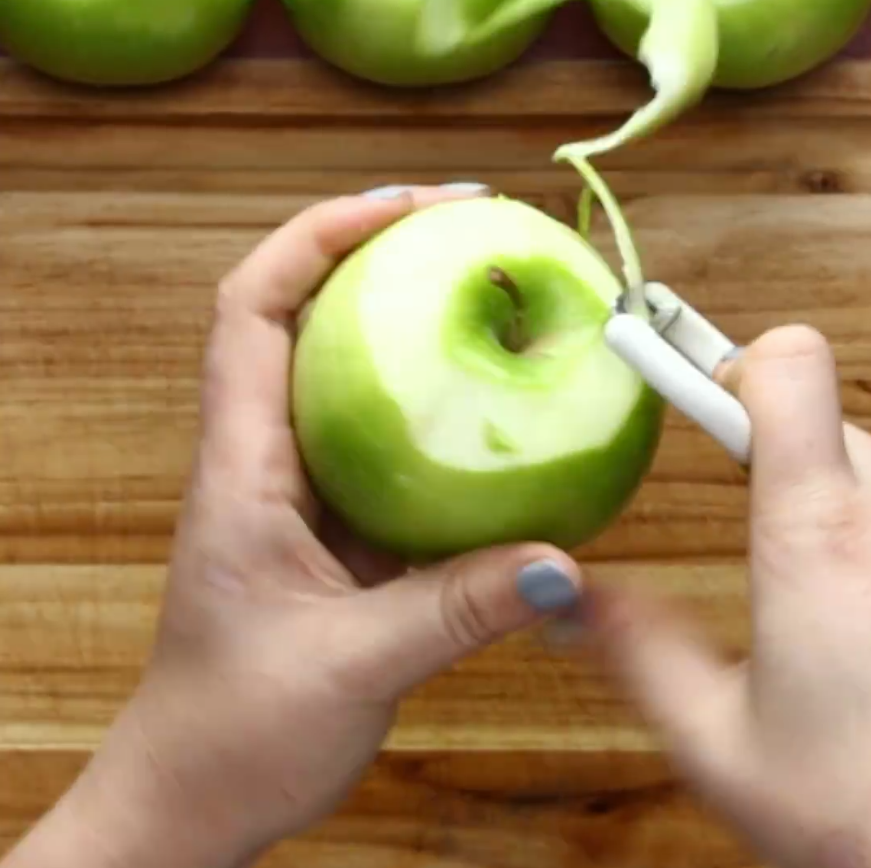 2. … und in dünne Scheiben schneiden und in eine Schüssel legen. (Nebenbei eine Kuchenform mit Antihaftöl besprühen.)
3. Zucker, Zimt und Speisestärke zu den Äpfeln hinzufügen.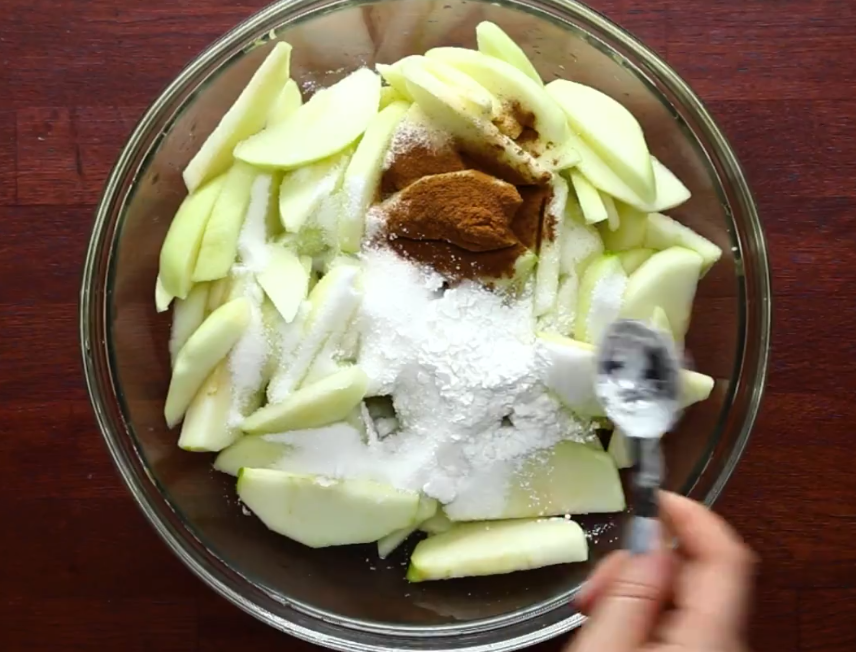 … und gut verrühren.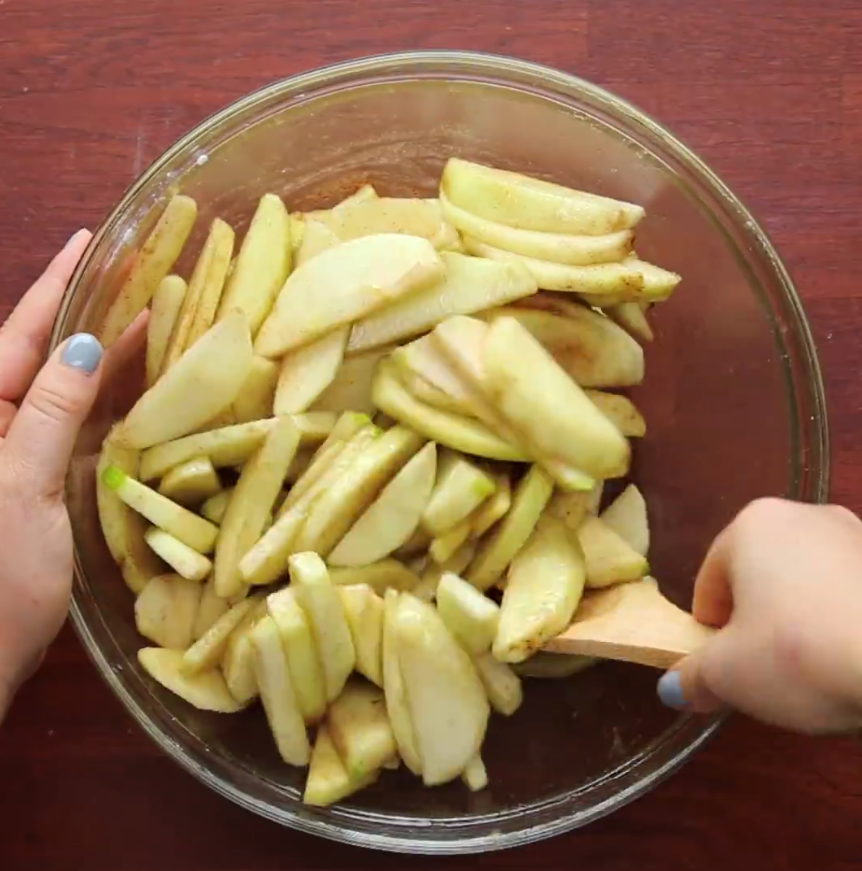 4. Jede Zimtschnecke halbieren …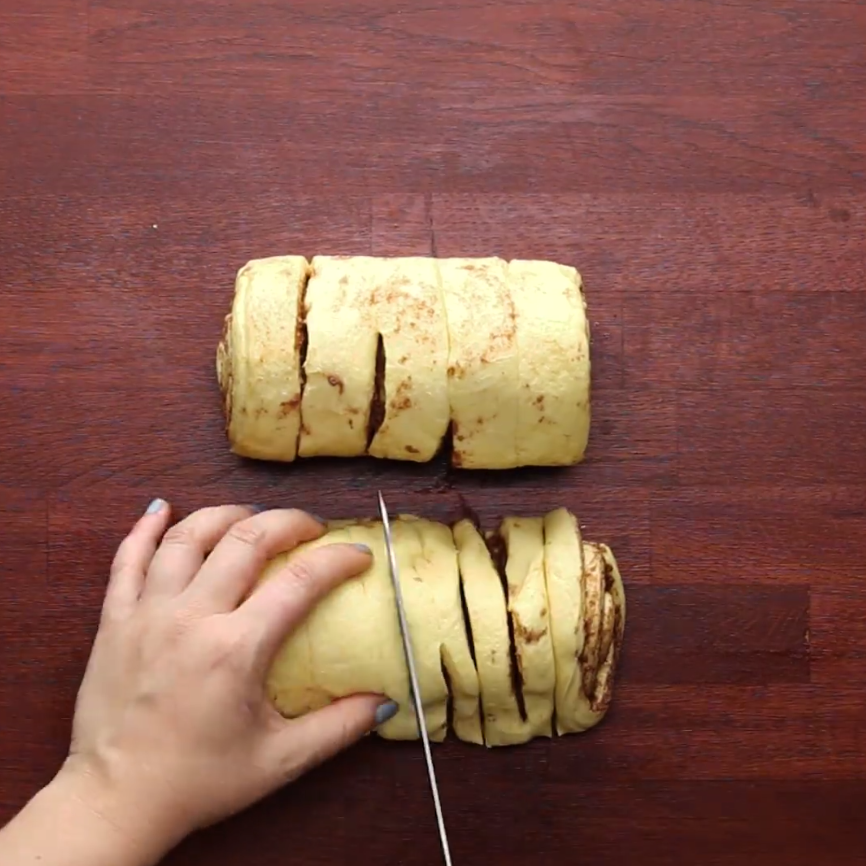 5. … und mit Mehl ausrollen …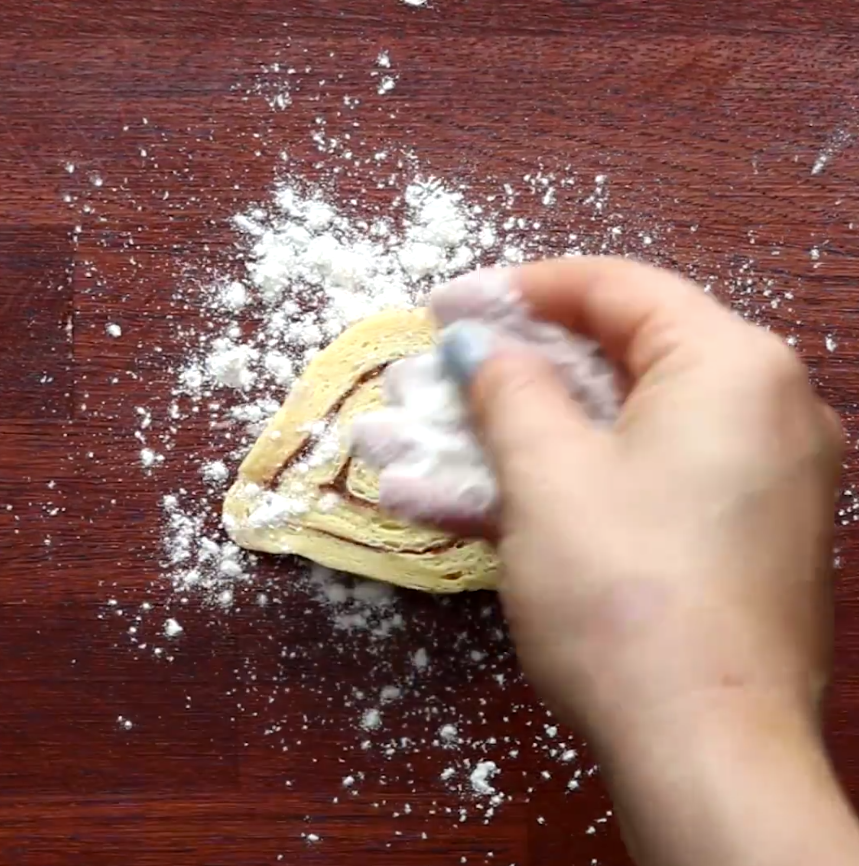 6. … bis sie flach ist.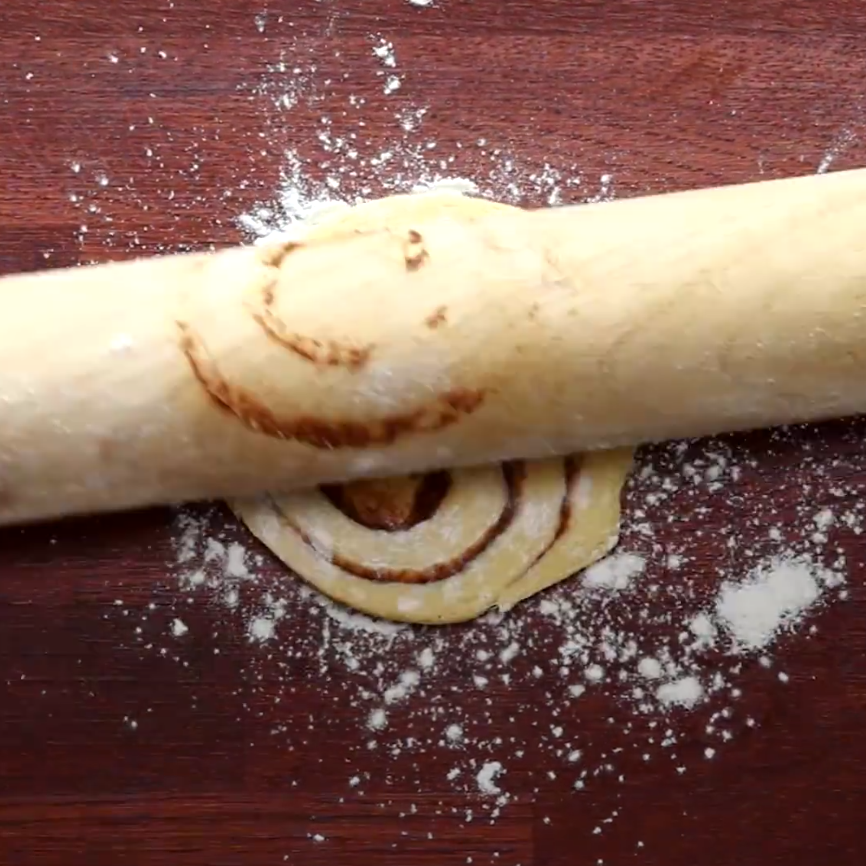 7. Die Kuchenform mit den flachen Zimtschnecken auskleiden, um einen Kuchenboden zu bilden.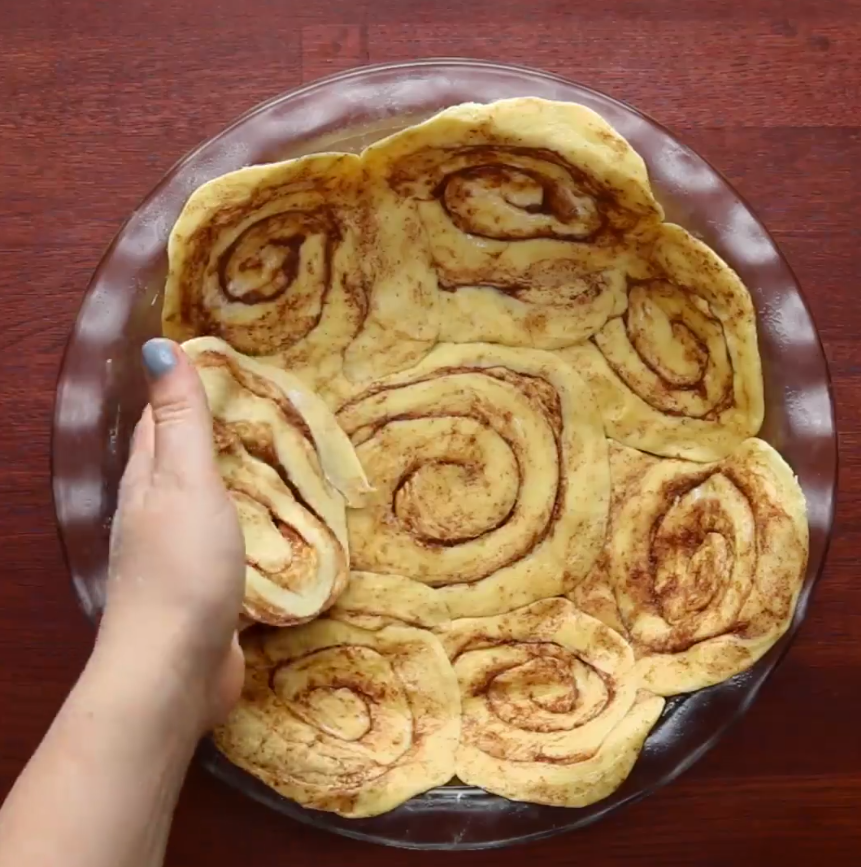 8. Die Äpfel hinzufügen und …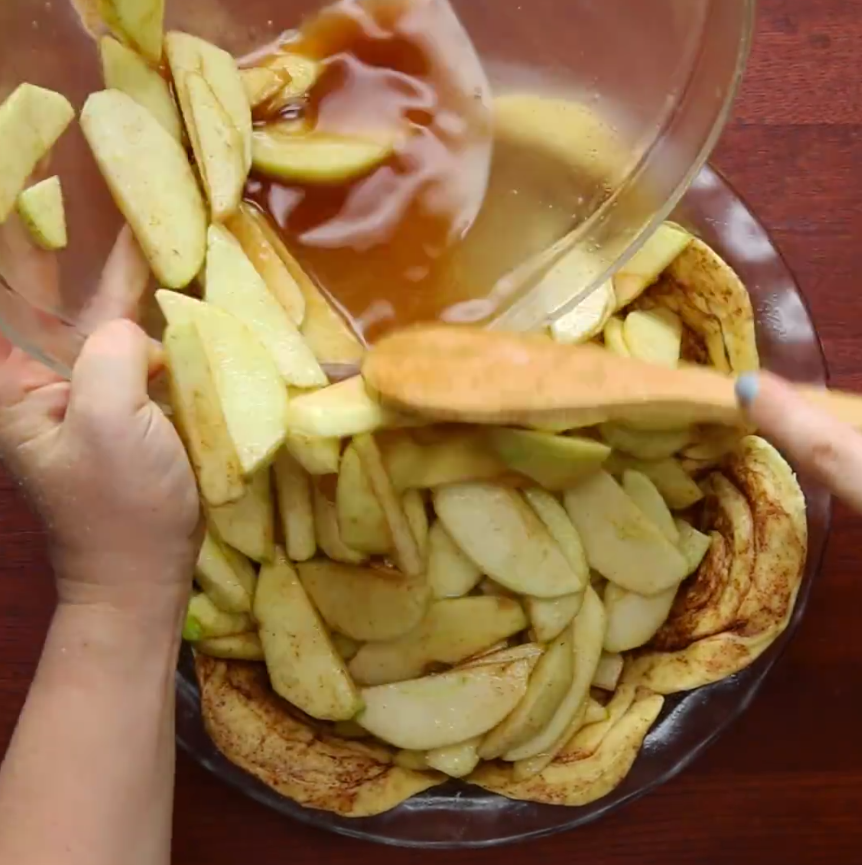 9. … den Rest der Zimtschnecken als Decke darüber schichten. Lücken mit den Fingern zusammendrücken.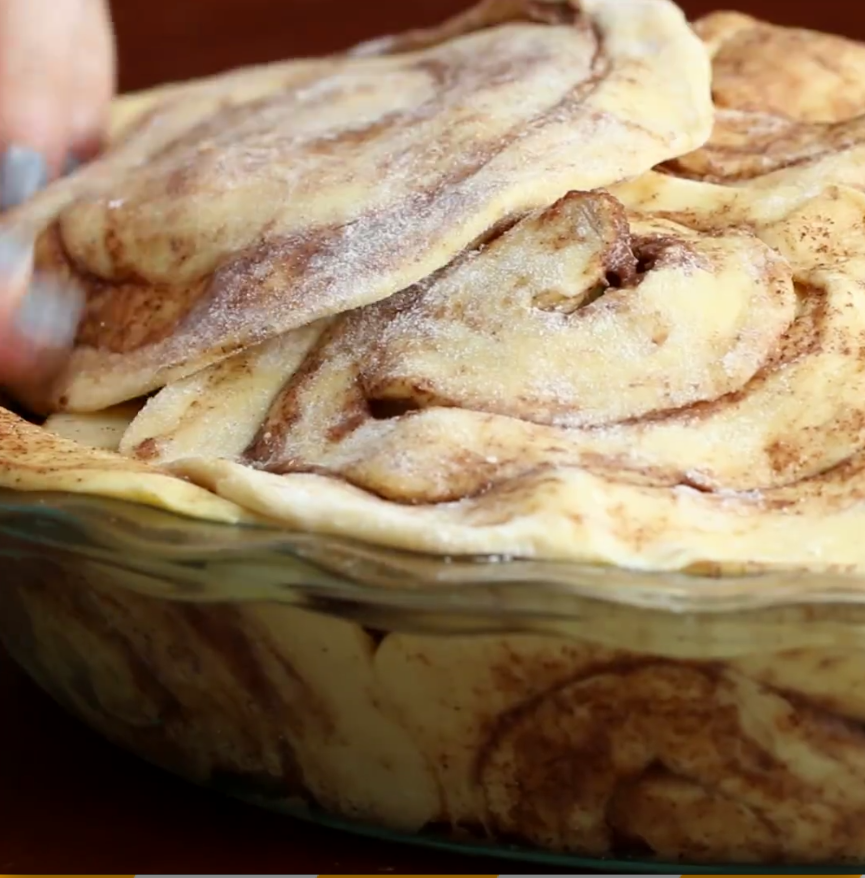 10. Den Kuchen abkühlen lassen und mit Zuckerguss glasieren.
11. Guten Appetit!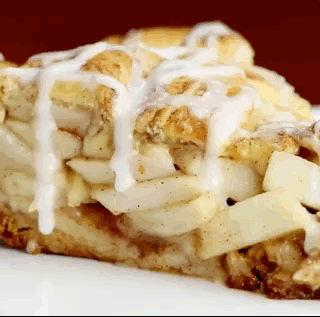 Looks like there are no comments yet.
Be the first to comment!