Low-Carb Cloud Bread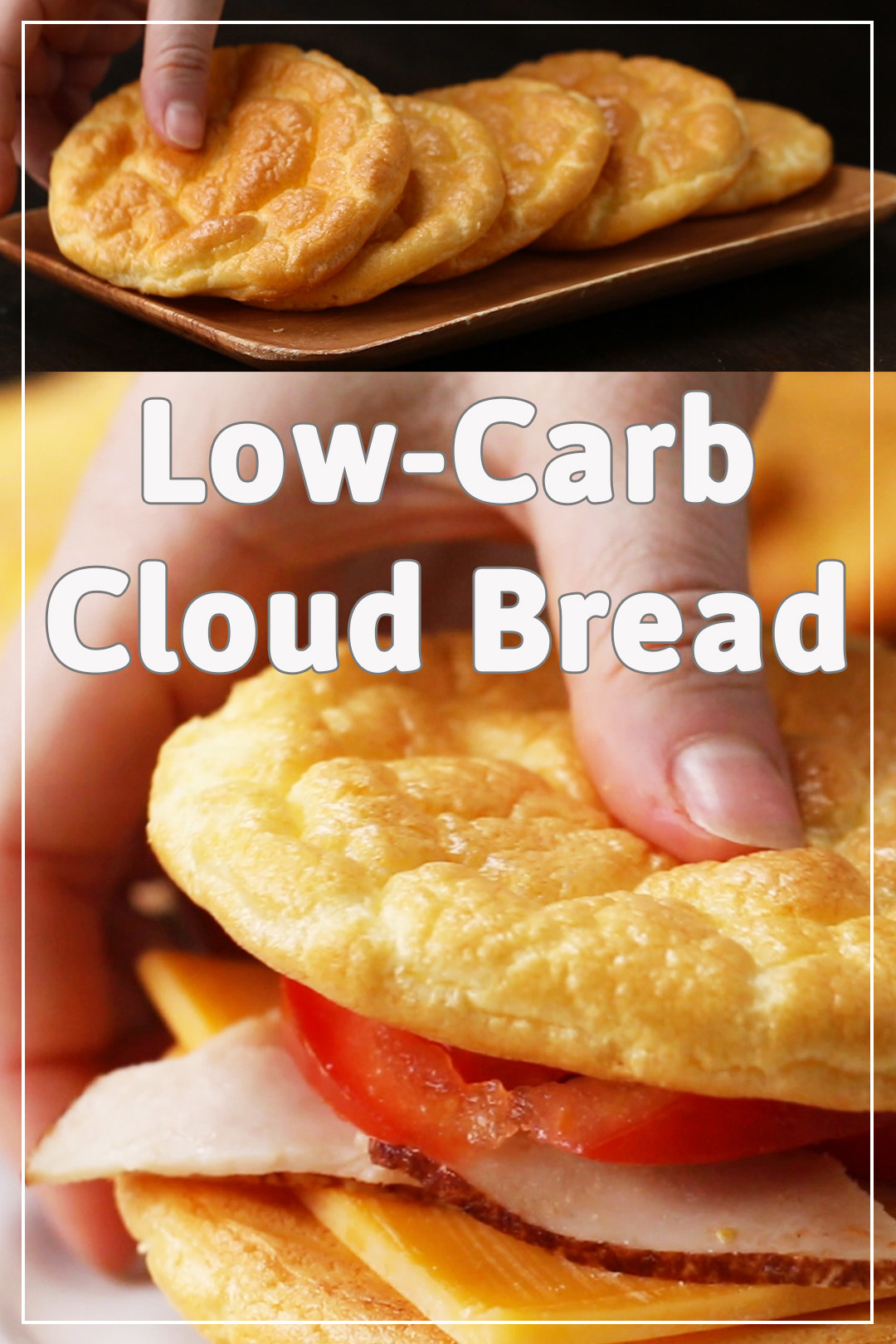 ZUTATEN
Portionen: 3-6
3 Eier
⅛ TL Cream of Tartar
3 EL Frischkäse
ZUBEREITUNG
1. Ofen auf 150°C vorheizen.
2. Bereite 2 Schüssel vor. In die eine schlägst du das Eigelb. In die andere das Eiweiß.
3. In die Schüssel mit dem Eiweiß gibst du die Cream of Tartar. Schlage das Eiweiß mit einem Elektro-Mixer.
4. Gib den Frischkäse in die Schüssel mit dem Eigelb und vermische alles gut miteinander.
5. Gib Stück für Stück etwas von dem Eiweiß in die Schüssel mit der Eigelb-Masse und hebe die Eiweiß-Masse langsam unter.
6. Bereite ein Backblech mit Backpapier vor. Mit einer runden Backform oder einem tiefen Löffel platzierst du den Teig in kleinen dünnen Kreisen auf dem Backblech.
7. 30 Minuten backen lassen. Bis das Cloud Bread goldbraun ist.
8. Aus dem Ofen nehmen und für mindestens eine Stunde ruhen lassen.
9. Mit deinen Lieblings-Toppings kombinieren.
10. Guten Hunger!
Dieser Artikel erschien zuerst auf Englisch.
Looks like there are no comments yet.
Be the first to comment!