Mini-Cheeseburger zum Teilen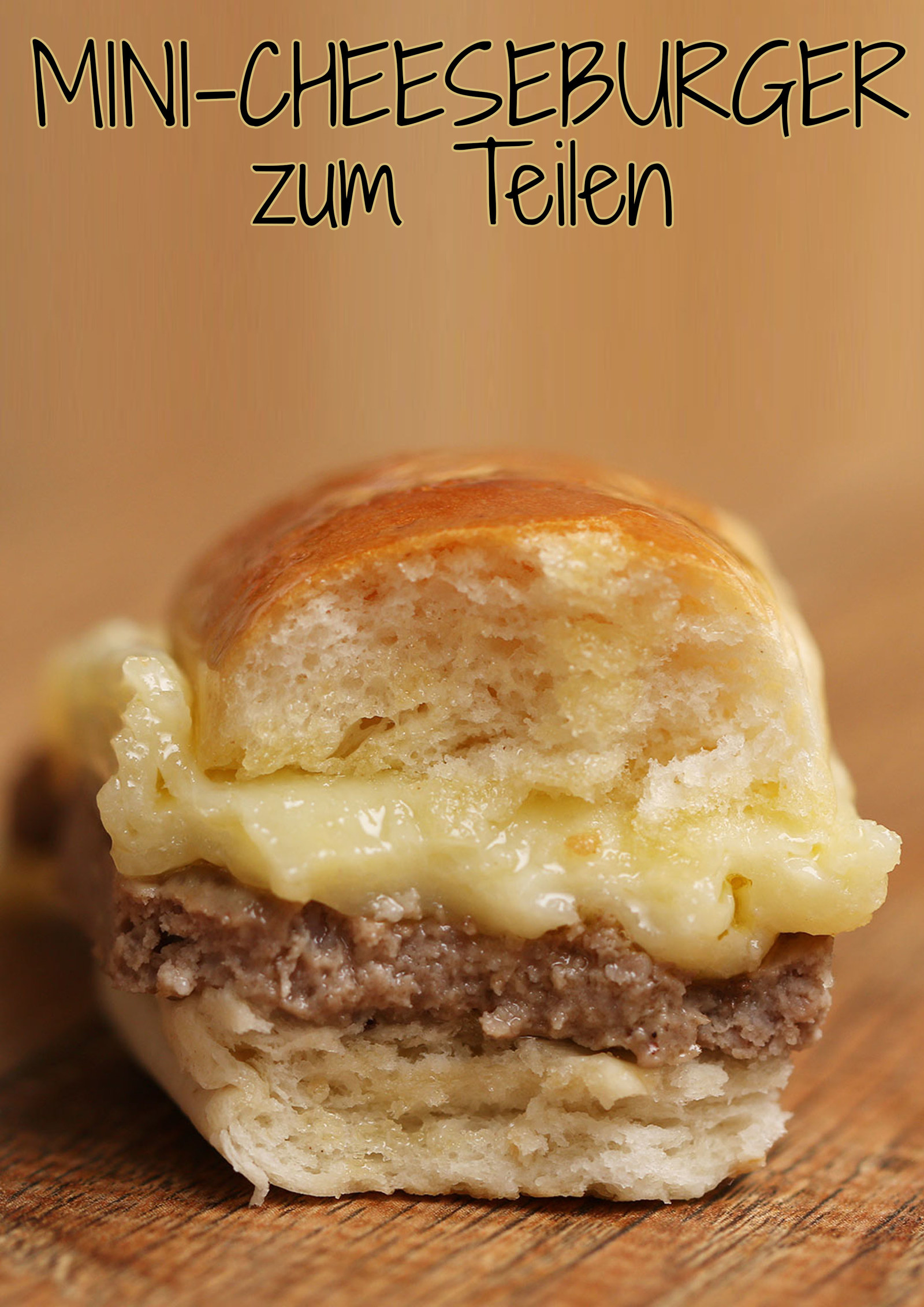 ZUBEREITUNG
1. Ofen auf 180°C vorheizen.
2. Das Fleisch mit Salz und Pfeffer würzen und in eine zirka 22 x 33cm große Ofenform geben.
3. Das Fleisch gleichmäßig verteilen, so dass es auch gleichmäßig gar wird.
4. 20 Minuten backen oder bis es schon etwas gar, aber eher in Richtung "rare" ist, dann aus dem Ofen nehmen und beiseite stellen.
5. Die kleinen Brötchen halbieren.
6. Die eine Hälfte der Brötchen so auf dem Boden der Ofenform verteilen, dass sie diese bedecken.
7. Das Riesenpatty auf die Brötchen legen.
8. Lieblingskäse darauf verteilen.
9. Mit den restlichen Brötchenhälften bedecken und mit geschmolzener Butter einpinseln.
10. Für 15 Minuten oder bis der Käse geschmolzen ist backen,
11. In kleine Burger zerschneiden und servieren.
12. Guten Appetit!
Inspiriert von: https://tasty.co/recipe/cheeseburger-sliders
Looks like there are no comments yet.
Be the first to comment!