Whether you love 'em or hate 'em, wearing a thong (or going commando) is sometimes your only option with certain clothing. But we wanted a few men to experience this life luxury for the day. They gained a little bit more than a wedgie.
So, before the whole ordeal began, the guys had some suspicions about what their experience would be like. Kenny was ready for the...comfort of a thong.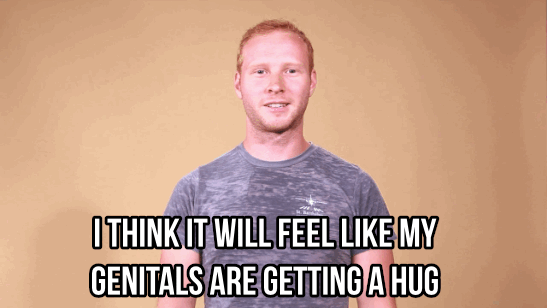 The guys were assigned their own personal thongs and slipped them on for the day.