As if great white sharks and crocodiles aren't enough to keep you out of Australia's waters, allow us to introduce you to THIS TERRIFYING CREATURE FROM THE DEEP.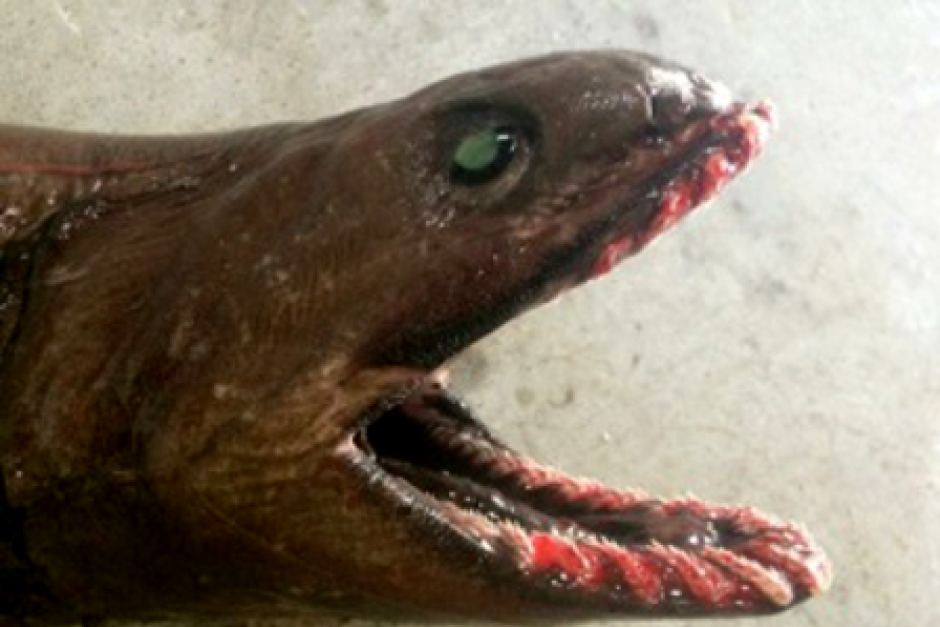 This frilled shark, a rarely sighted species known as the "living fossil," was caught by a fishermen off the Victorian port of Lakes Entrance.
"We couldn't find a fisherman who had ever seen one before," Simon Boag from the South East Trawl Fishing Association told the Australian Broadcasting Corporation.
"It does look 80 million years old. It looks prehistoric, it looks like it's from another time!"
The 6-foot-5-inch living nightmare monster has 300 teeth in 25 rows — all the better for eating you/haunting your dreams.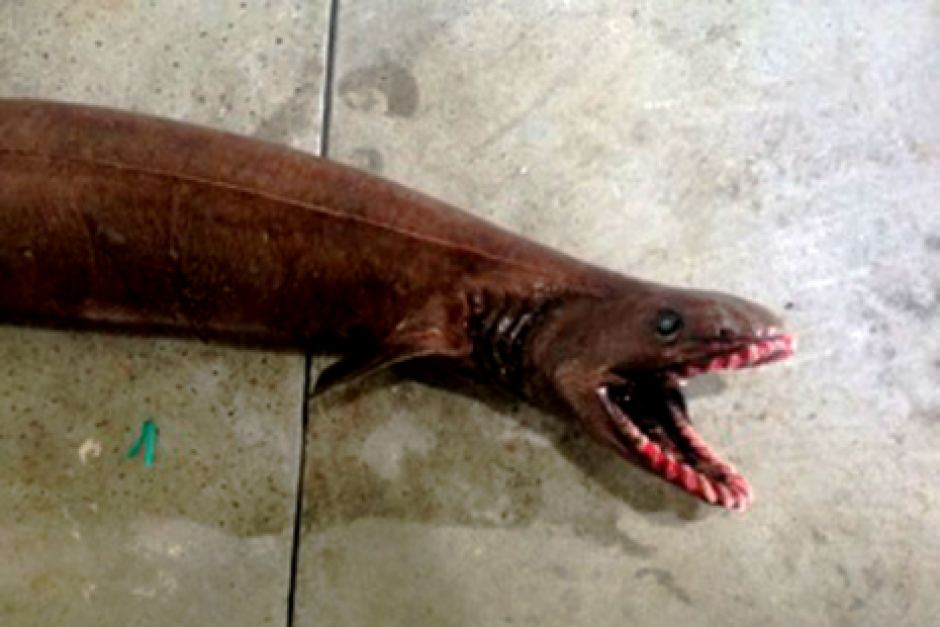 "Good for dentists, but it is a freaky thing. I don't think you would want to show it to little children before they went to bed," Boag said.
The species' ancestry dates back more than 80 million years, confirming it is some sort of prehistoric beast that's been brought to the future to consume us all.