An Instagram post from Pittsburgh Steelers linebacker James Harrison has prompted an online debate about parenting, after the NFL star said he would return his sons' participation trophies because he wants them to earn "real trophies" instead.
On Saturday, Harrison uploaded a picture of the "Best of the Batch" trophies his sons had received for participating in athletics.
As the caption for the picture, he wrote:
I came home to find out that my boys received two trophies for nothing, participation trophies!

While I am very proud of my boys for everything they do and will encourage them till the day I die, these trophies will be given back until they EARN a real trophy.

I'm sorry I'm not sorry for believing that everything in life should be earned and I'm not about to raise two boys to be men by making them believe that they are entitled to something just because they tried their best...cause sometimes your best is not enough, and that should drive you to want to do better...not cry and whine until somebody gives you something to shut u up and keep you happy. #harrisonfamilyvalues
Harrison's photo was flooded with comments supporting his parenting decision.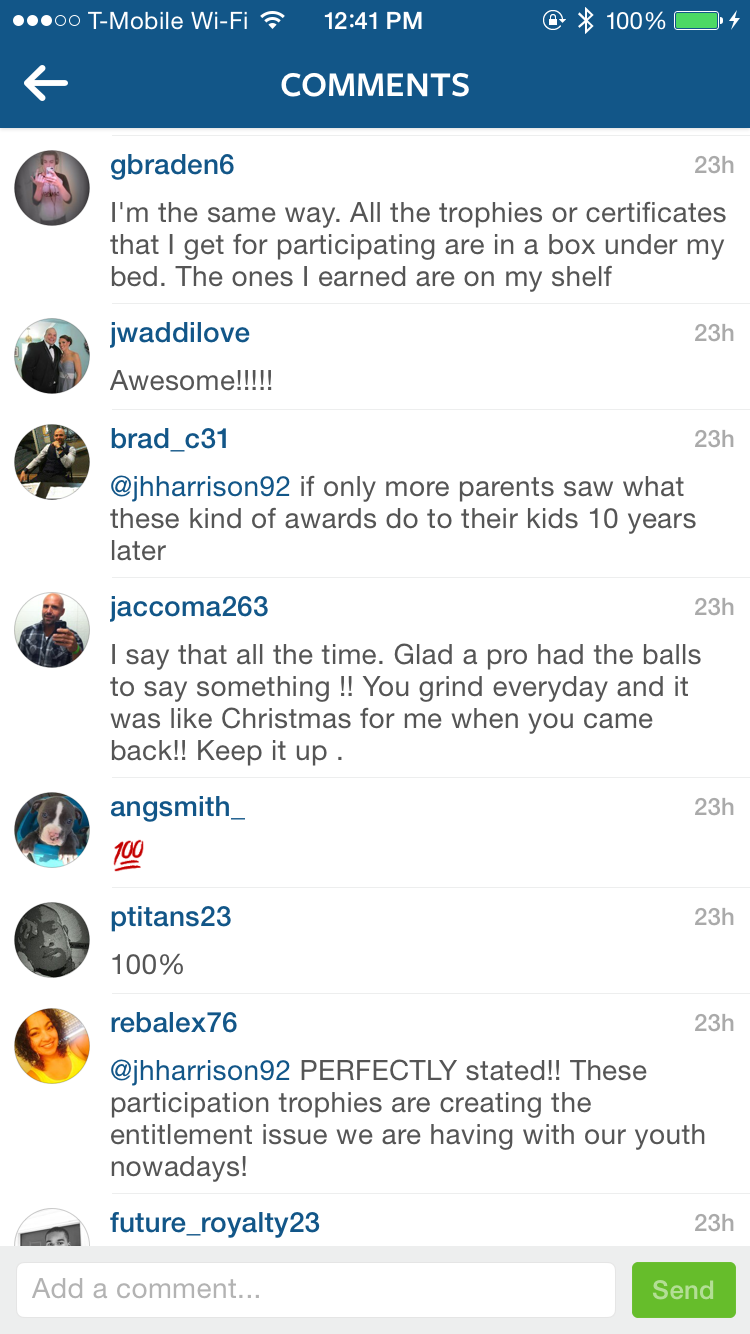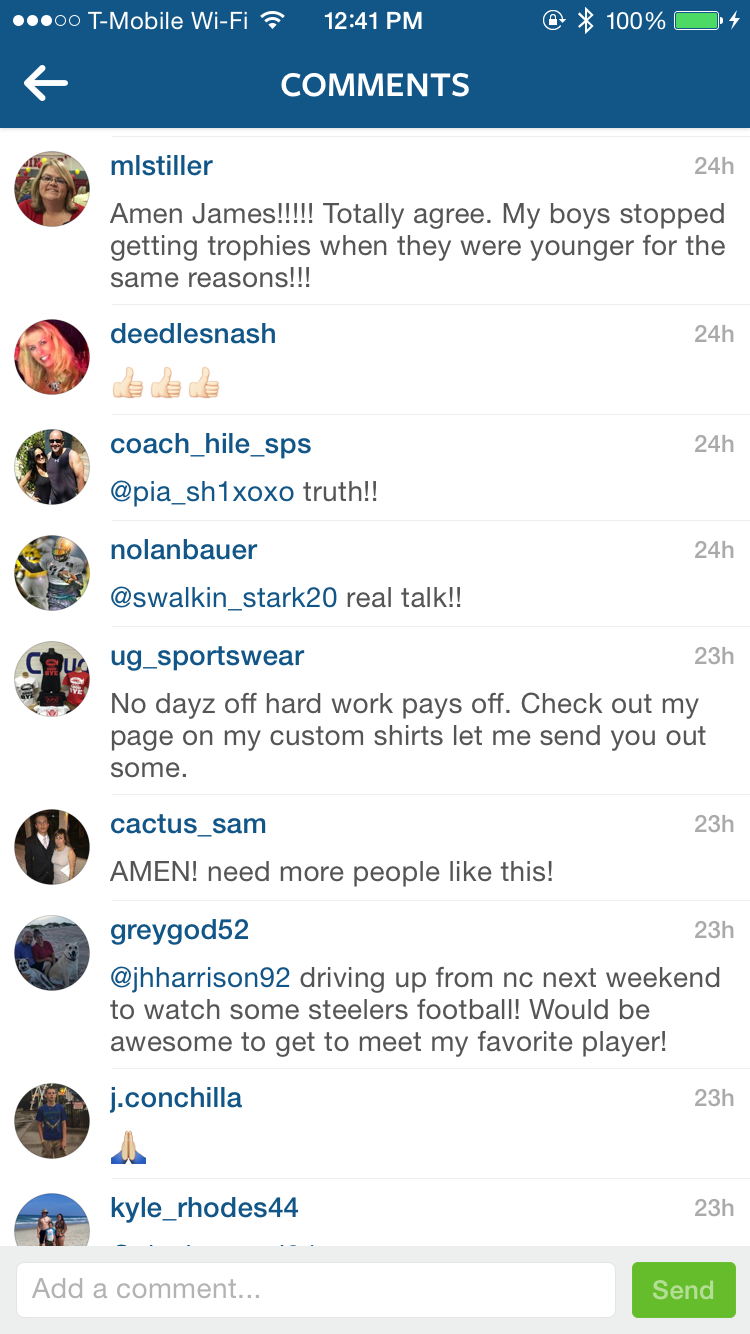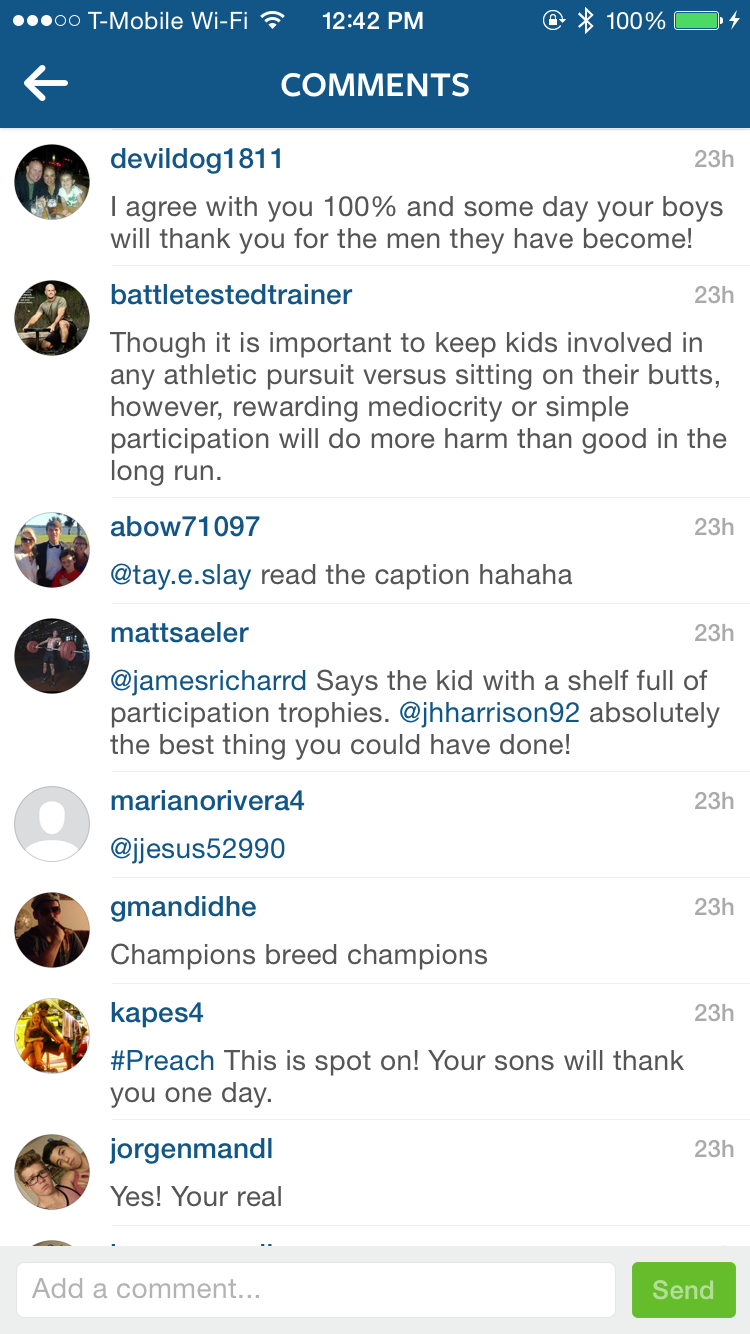 But others thought Harrison should allow his kids to keep the trophies.
Some people didn't see the big deal.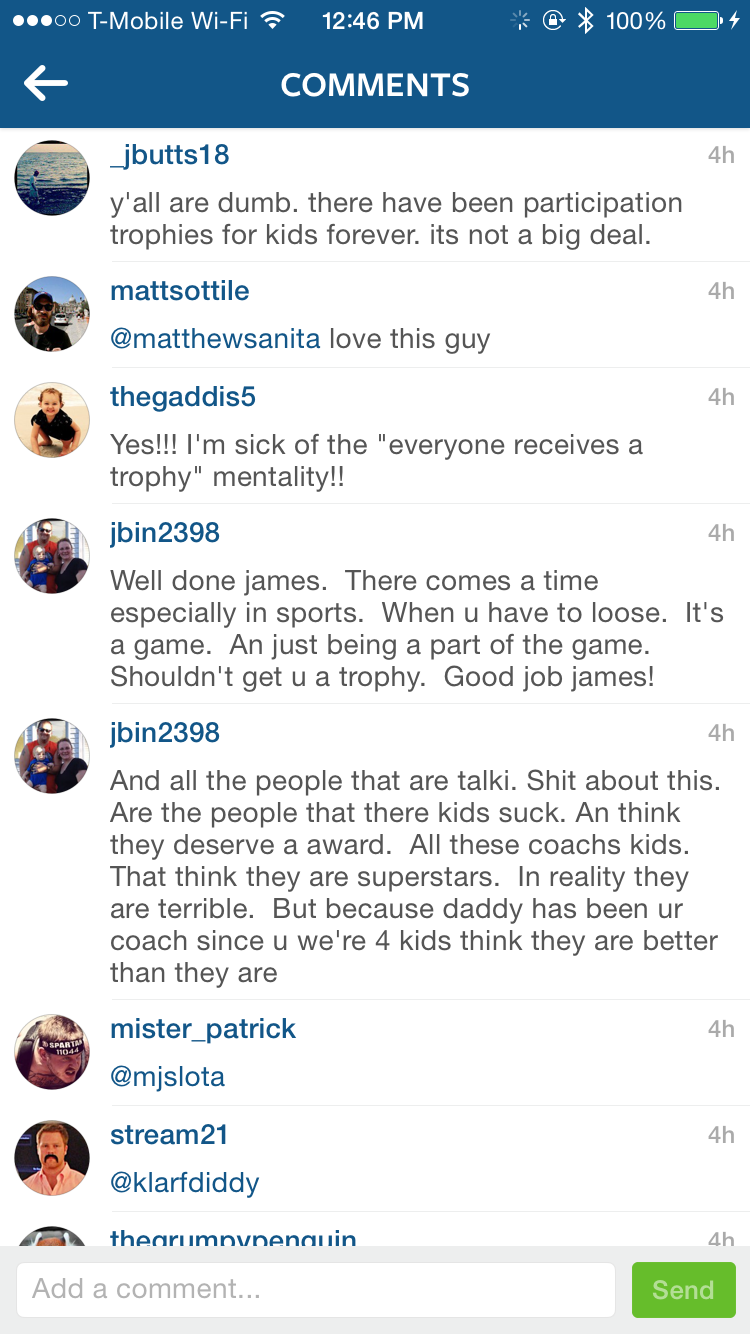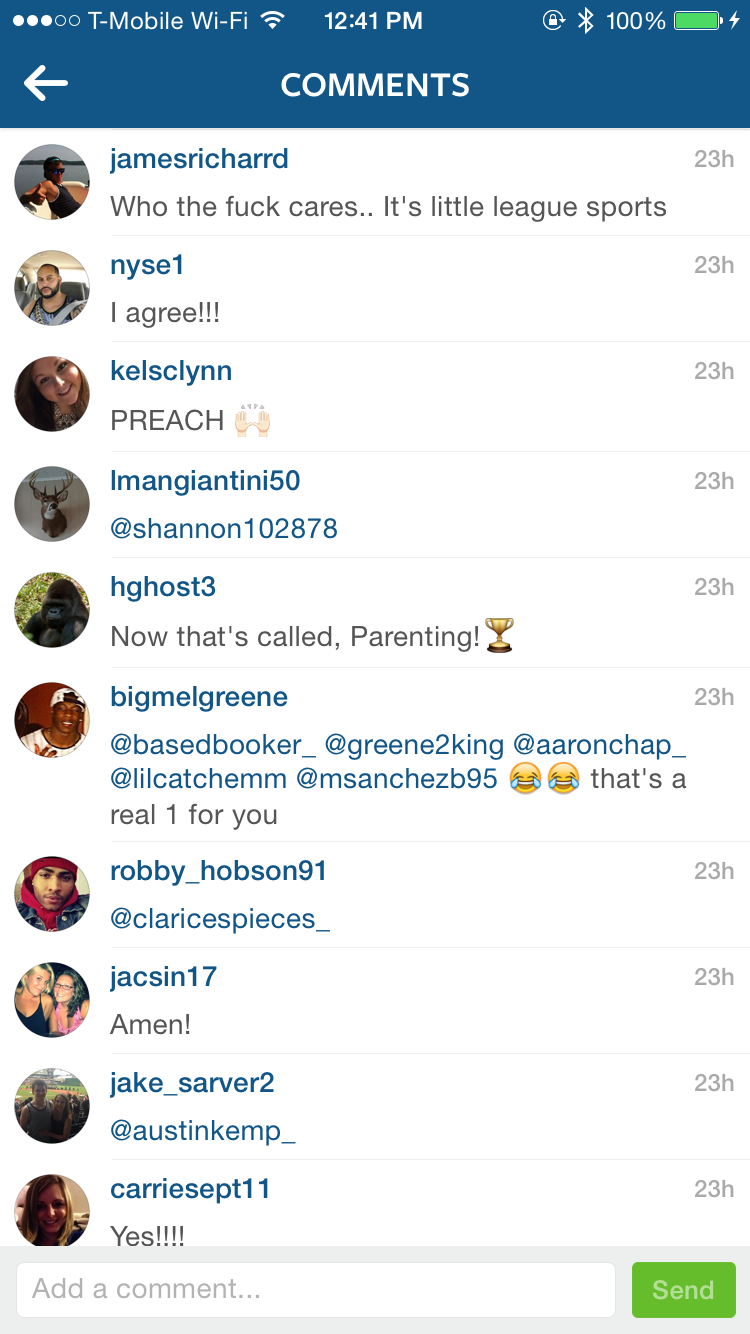 This user defended the athletics group for trying to keep kids motivated.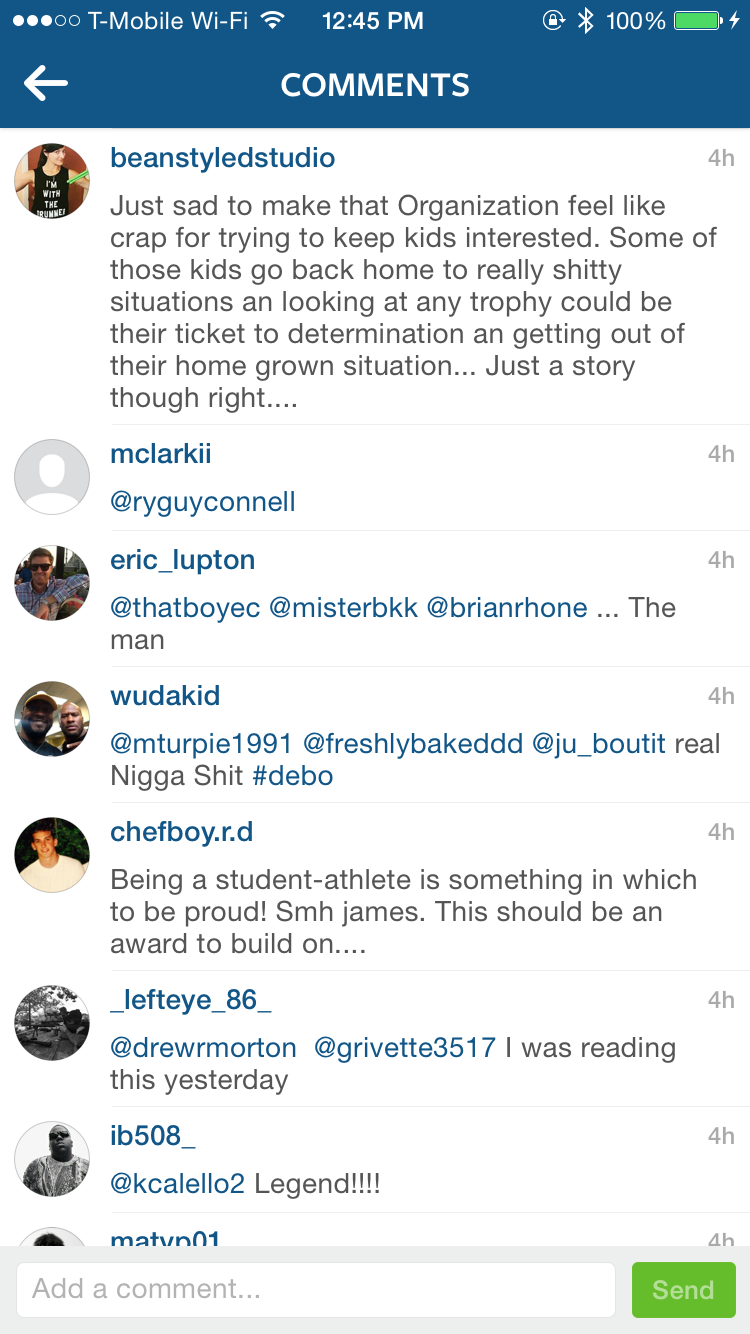 While another user remembered what it meant to him to receive a sportsmanship award when he was young.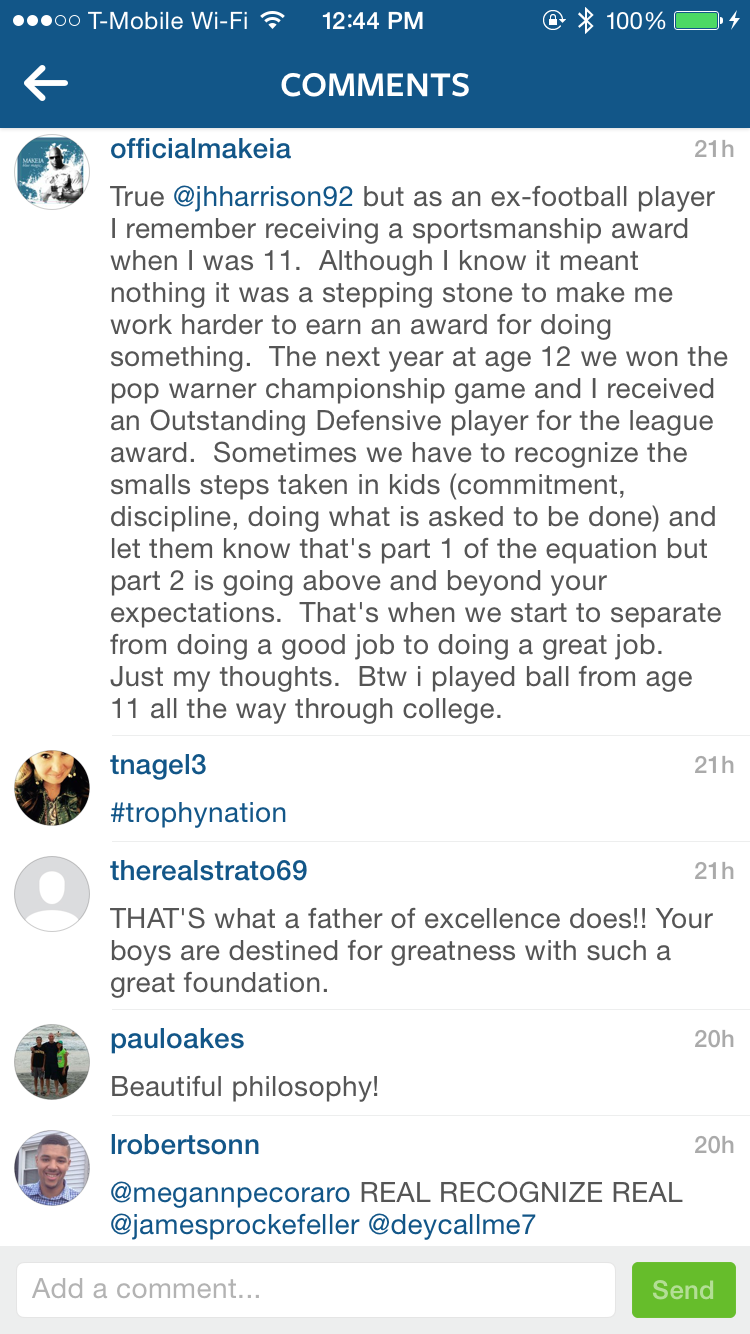 While another said there is nothing wrong with acknowledging the effort kids make, as long as the winners receive higher praise.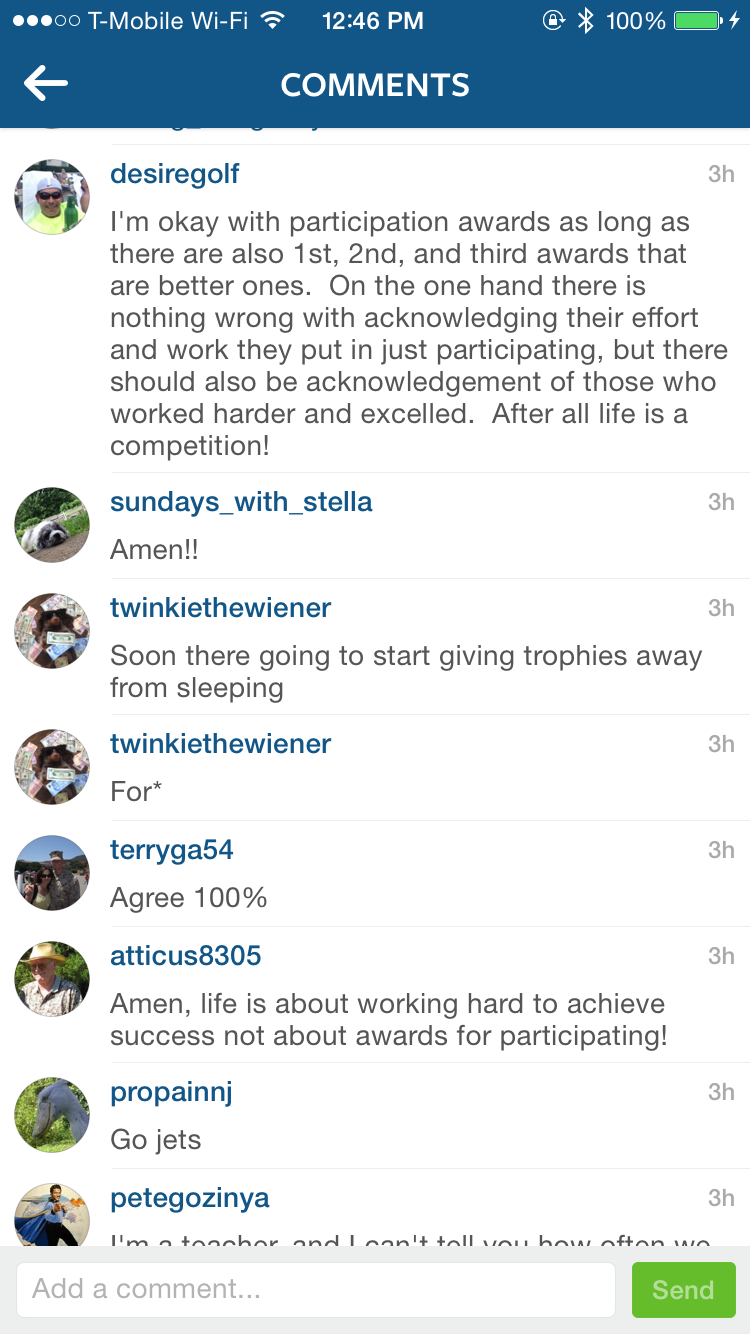 Harrison, who originally signed with the Steelers in 2002, has two sons, James Harrison III and Henry.