Kate Middleton Tried Her Best With This Crying Little Girl
Not. Impressed.
The Duke and Duchess of Cambridge (Wills and Kate) were in the English city of Portsmouth on Sunday to meet with sailors competing in the America's Cup World Series.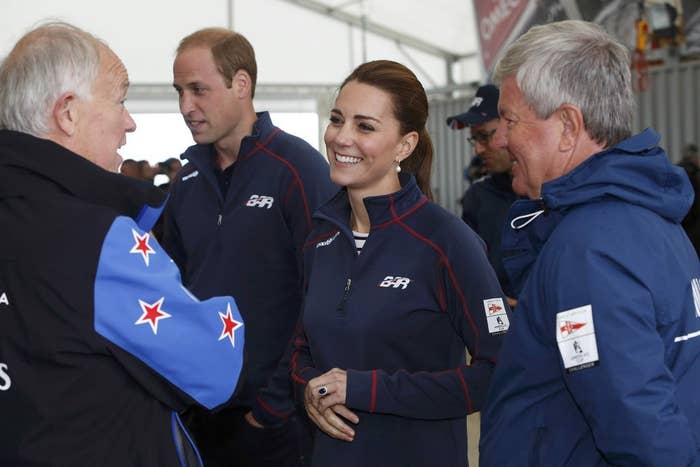 As part of her royal duties, Kate met with some of the usual dignitaries...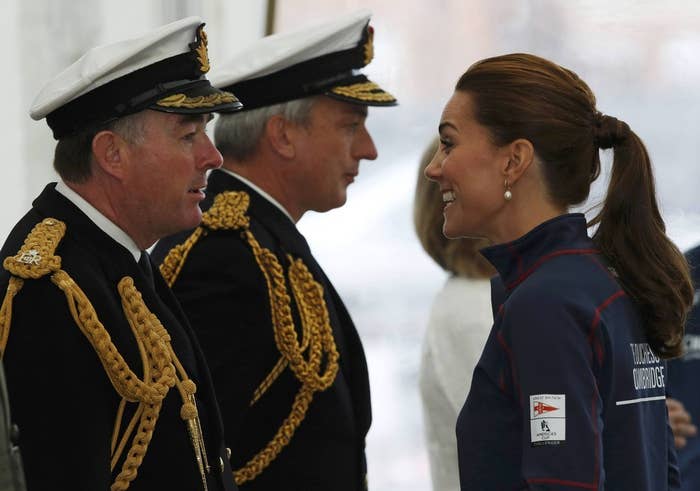 ...but also made some time to introduce herself to some little commoners.
But one little girl was having none of it.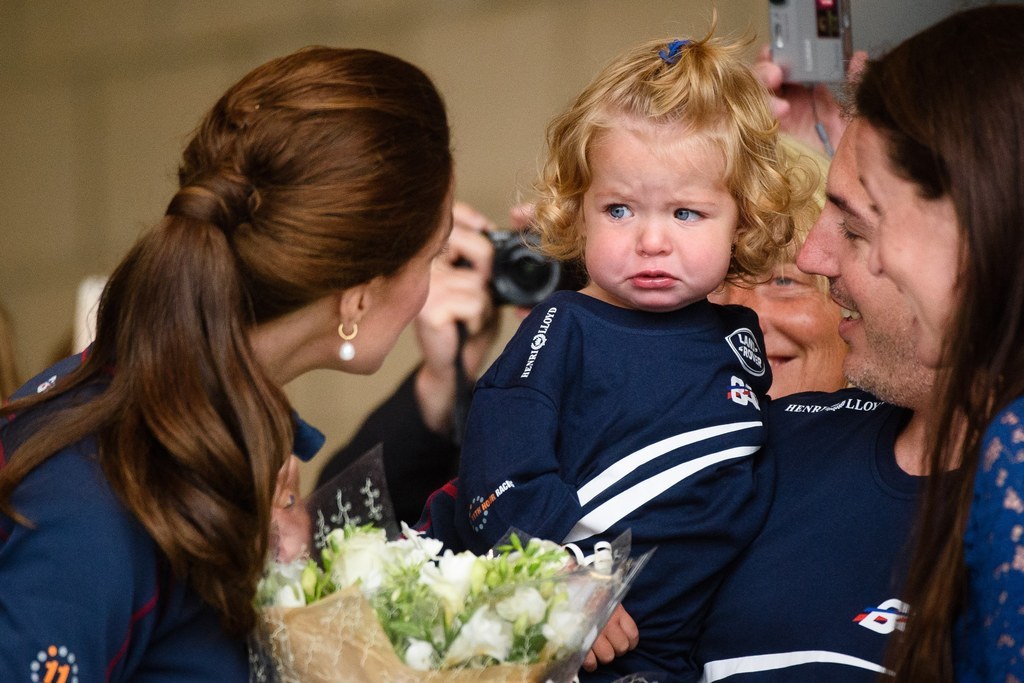 "What's that? You're going to be Queen one day?"
"Nope. Don't care."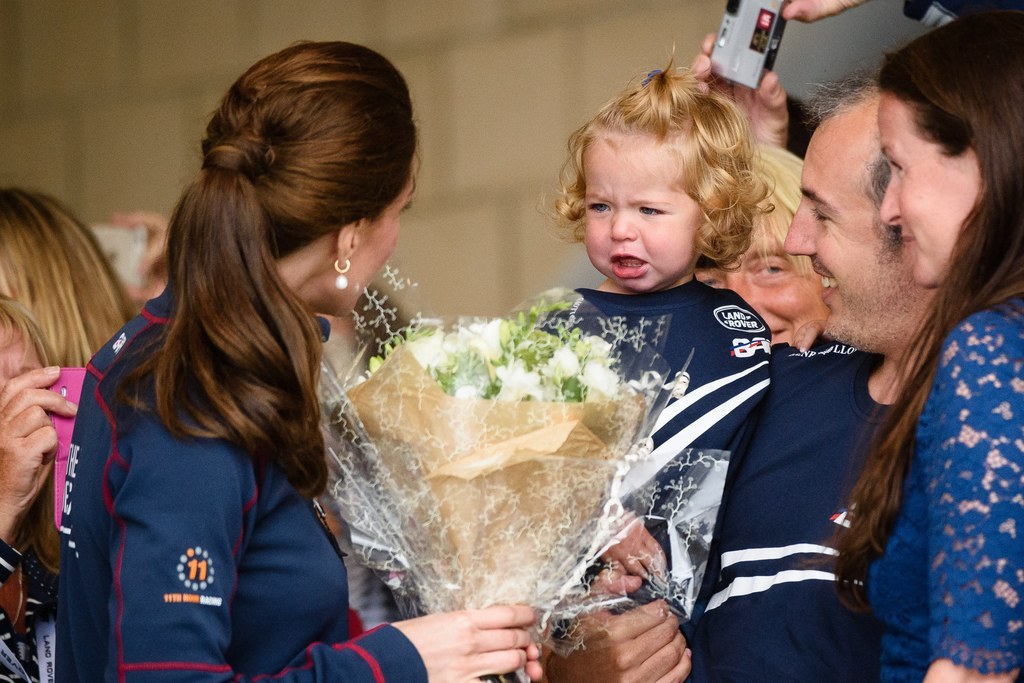 Ever the royal professional, Kate made some effort to calm the cranky toddler.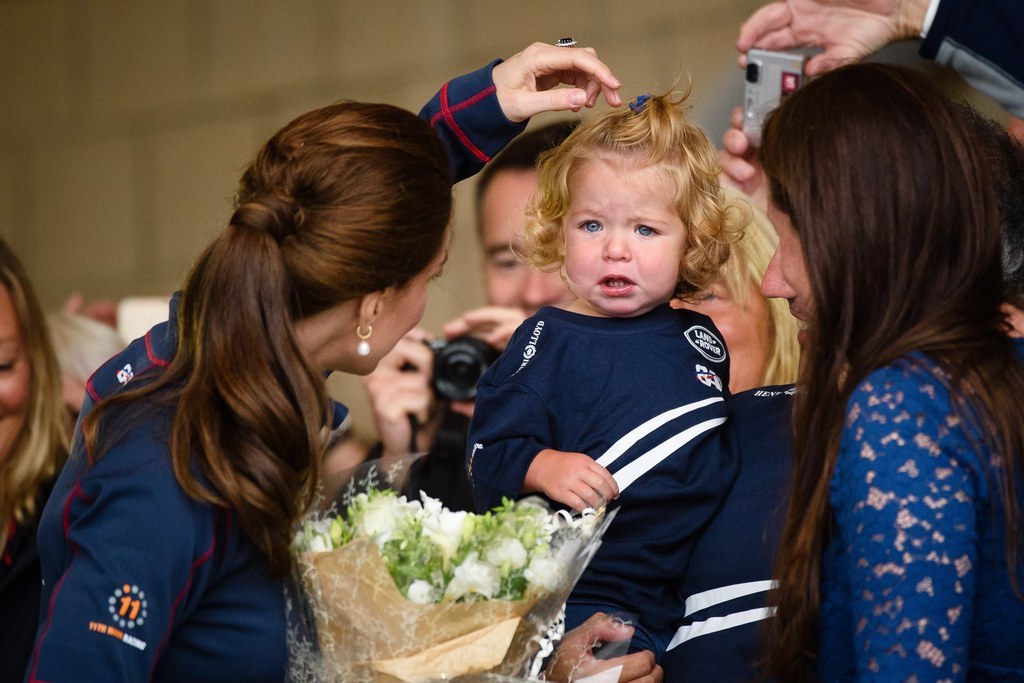 She does have two young kids herself, after all.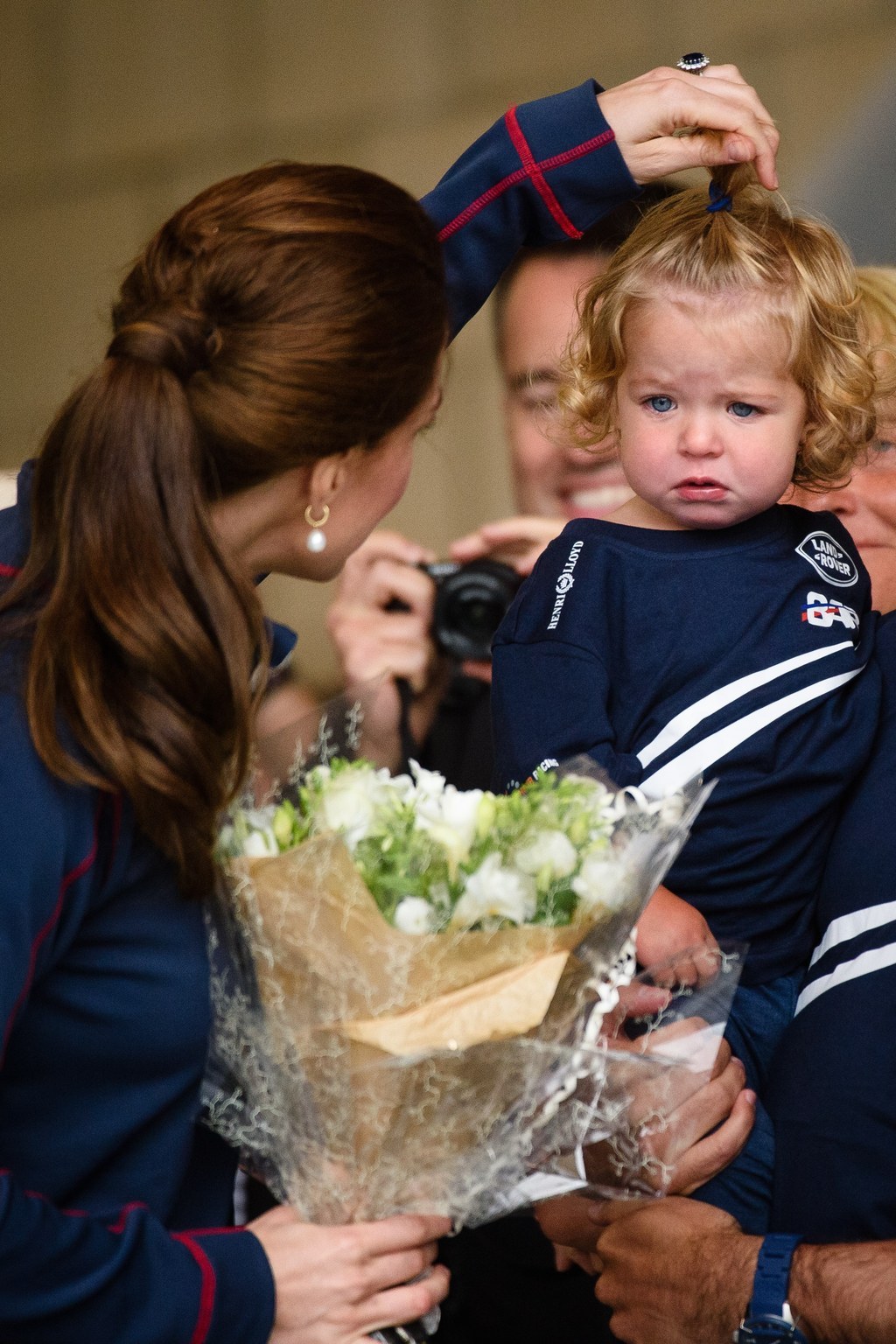 But it really wasn't working.
The little girl's name is Bella Campbell-James, and she's just 16 months old.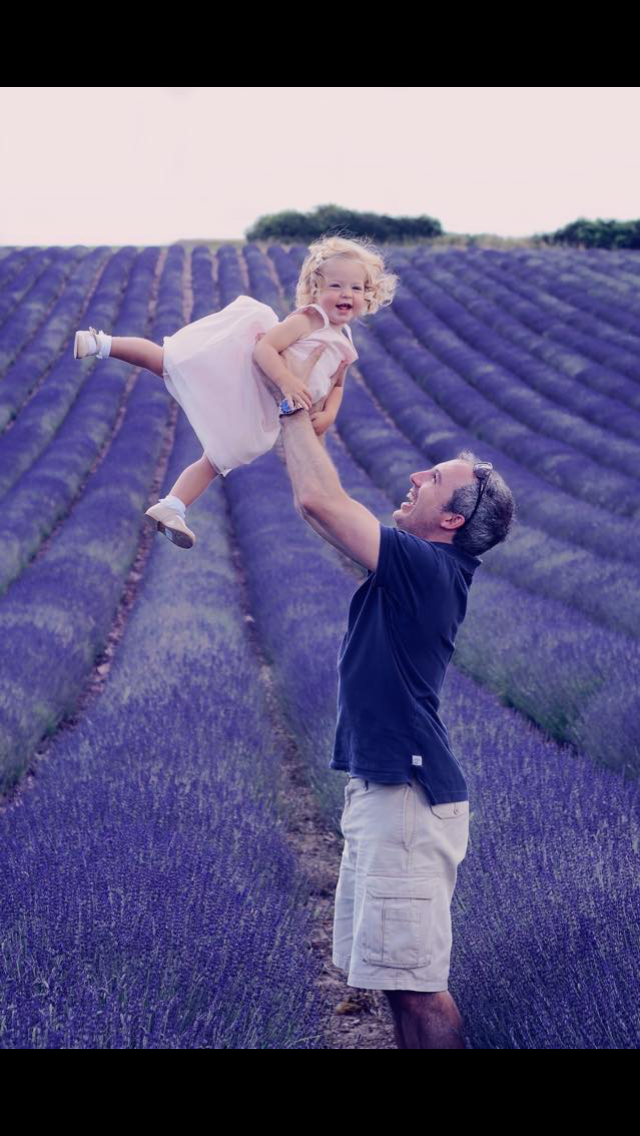 "She's basically a really happy little girl and she never cries!" her mother Georgie told BuzzFeed News on Monday. "I joked and said, 'Oh, I bet she'll cry when she meets the Duchess.' And of course she did. She was absolutely terrified!"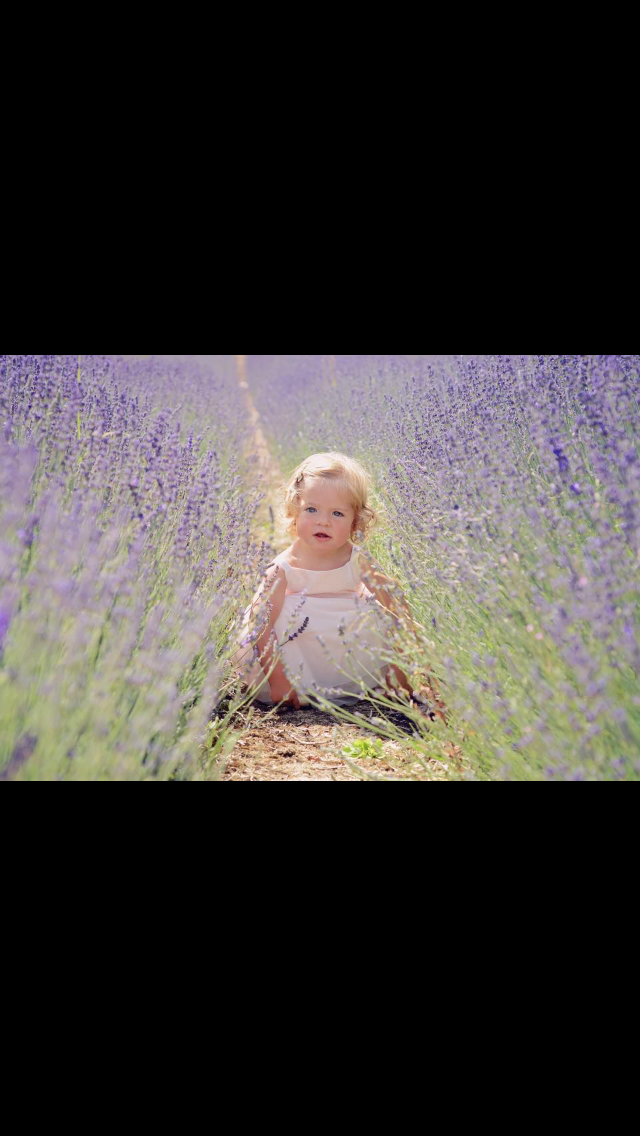 "The Duchess was so charming. She said, 'You're daughter is so beautiful,' and I just said I was so sorry she was crying, but she said she was used to it!"
Georgie said her friends have been sharing the photos online and she has made sure to buy all the newspapers that printed the pictures so she can save them for posterity.
"When her first boyfriend comes over, I'm going to bring out the articles," Georgie joked. "I'll even bring them out at her wedding and say, 'You met royalty but you majorly f*cked up big time!'"
👑🙅