Here's What Aussies And Kiwis Think Of Starbucks' New Flat White
Spoiler: They're not fans.
When you ask people around the world what pops into their head when they think of American coffee, more than not they're likely to say one thing: Starbucks.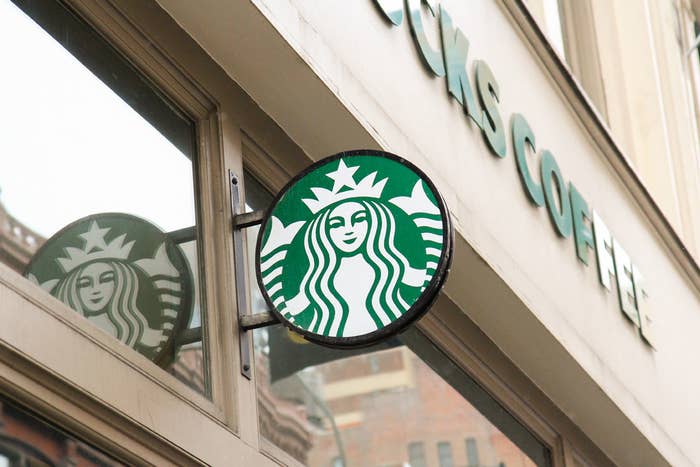 Starbucks may well be the undisputed champion of the American cafe scene, but it's not doing so well Down Under.
In Australia, a country fiercely proud of its coffee culture, the U.S. chain had to shut 60 unprofitable stores in 2008, and just last year the company sold the licenses for its remaining 24 stores to the Withers Group, which owns a chain of service stations.
But in a twist on Tuesday, Starbucks introduced Americans to a coffee drink that is synonymous with coffee Down Under.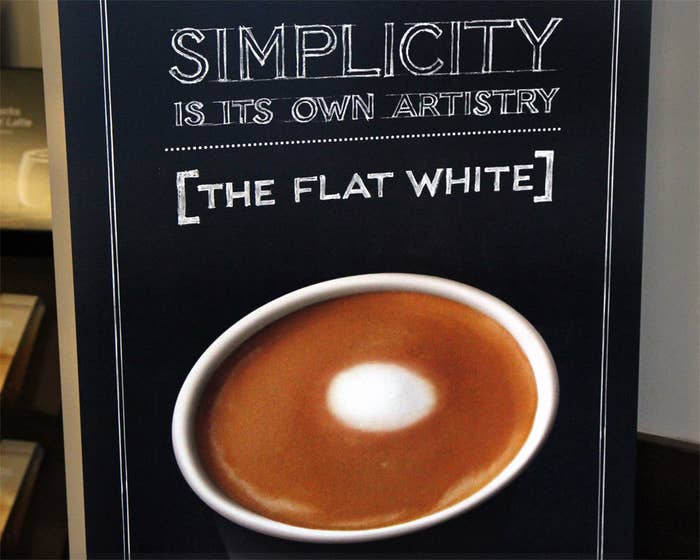 Many people were confused, so Starbucks had helpful in-store signs to explain this new foreign drink.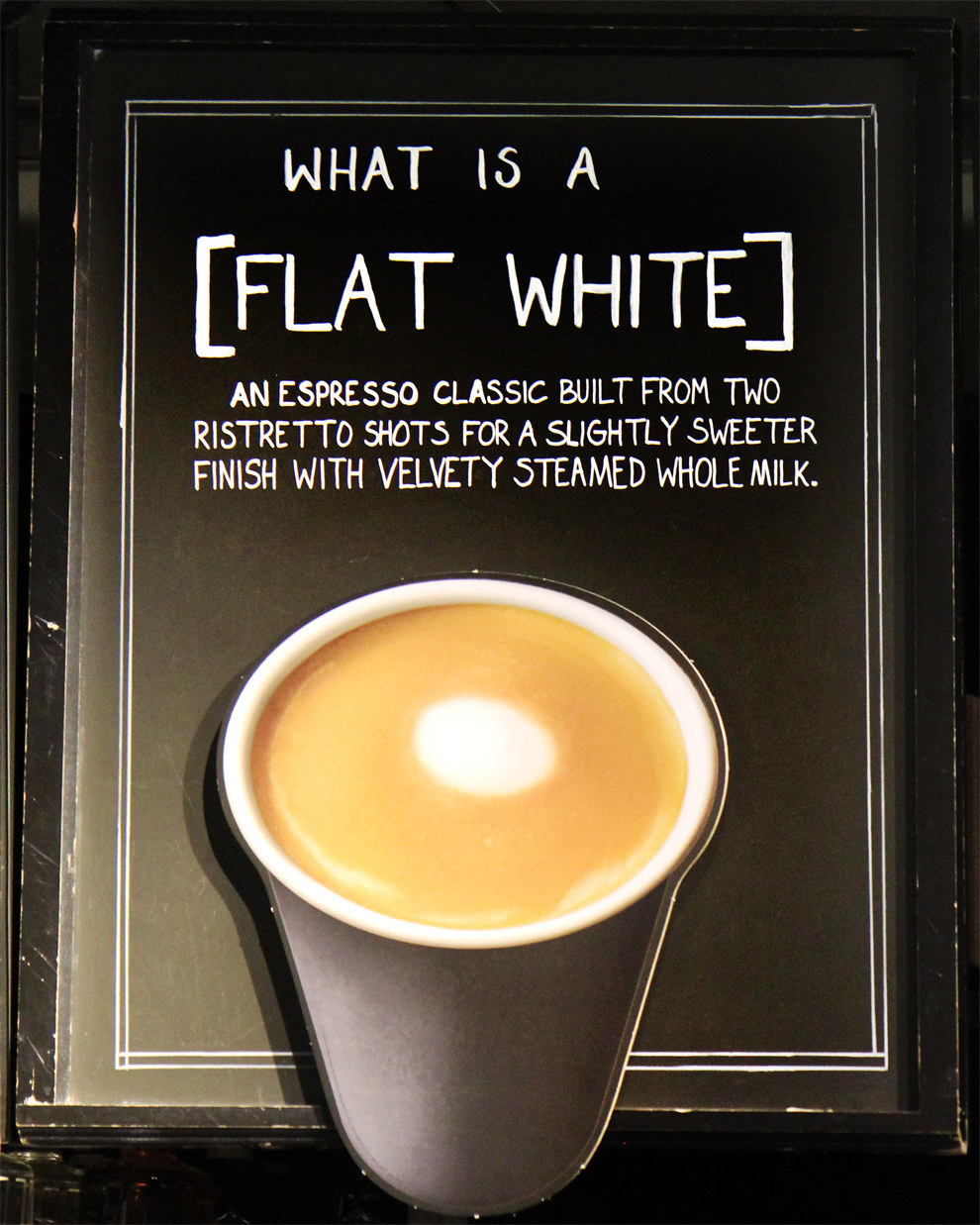 Hugh Jackman, who owns several cafes in New York, once explained to Grubstreet that a flat white "was a latte with a little less milk and more espresso." But it's a little more complex than that.
A flat white consists of a double shot of espresso combined with micro-foam milk, resulting in a velvety texture that is quite different to the foam of a latte or cappuccino, as these in-store Starbucks signs endeavored to explain: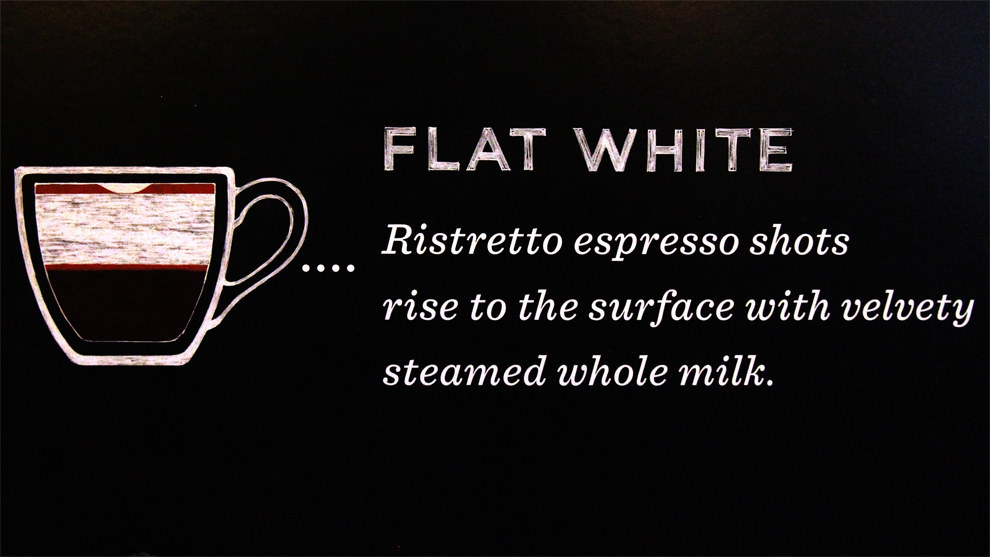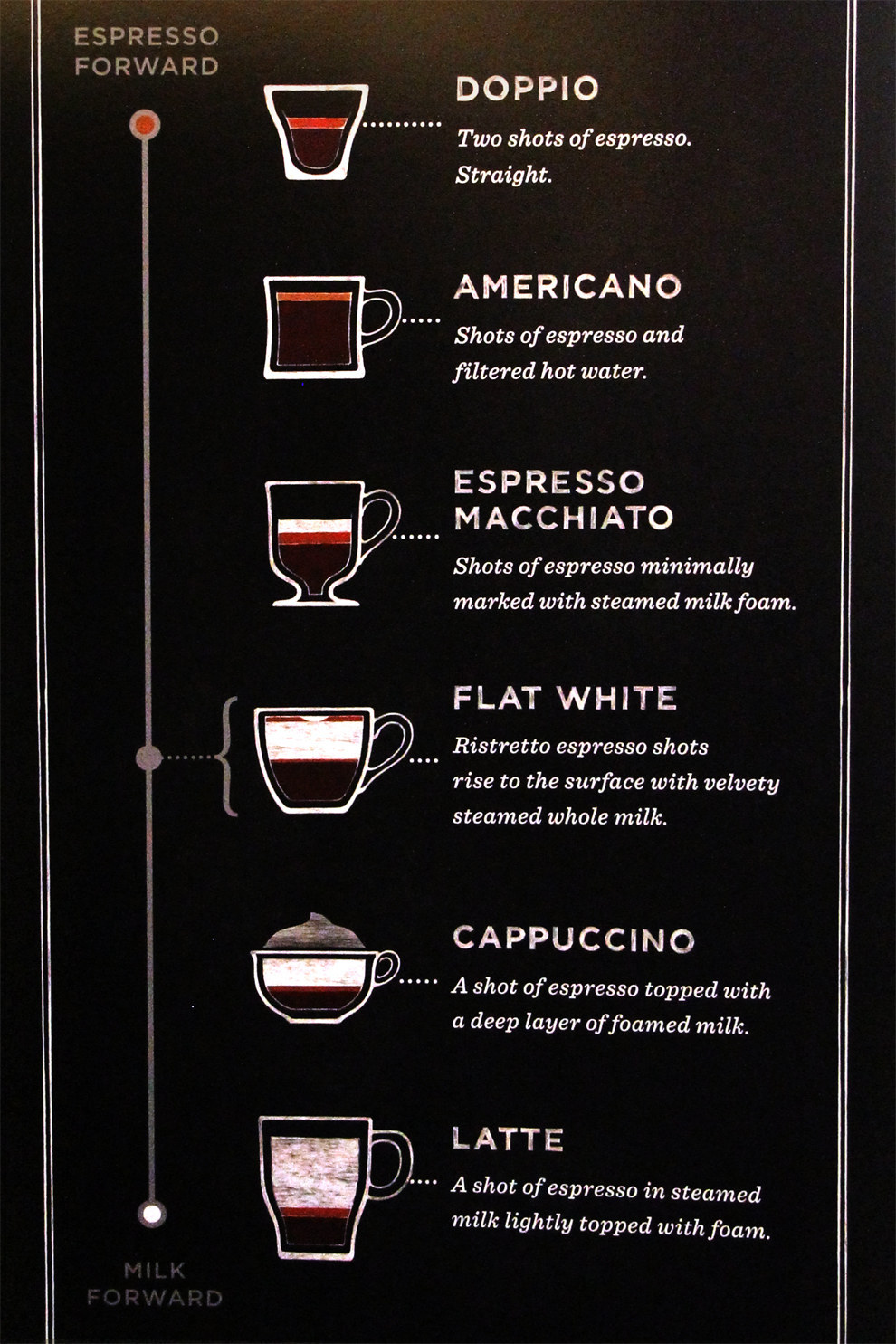 Debates rages between Australia and New Zealand over who actually invented the drink, but one thing is for sure: Aussies and Kiwis know a good flat white.
So BuzzFeed rounded up four Aussies and a Kiwi to sample Starbucks' attempt at this Antipodean beverage and give their verdicts.
The test was highly scientific in that it involved walking to the Starbucks across the road from the BuzzFeed offices in Manhattan to buy three flat whites.
We bought all three sizes of flat white available: small, medium, and large (or, for those who speak Starbucks, tall, grande, and venti).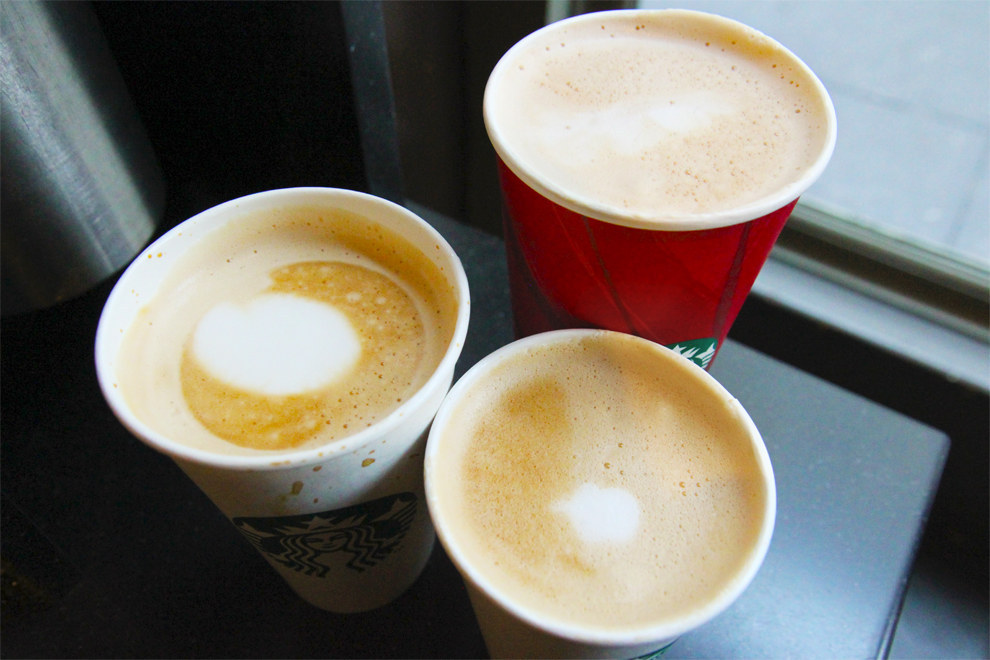 In keeping with the methodical nature of this experiment, we also went to a nearby cafe with Australian roots to buy some of their flat whites for a comparison.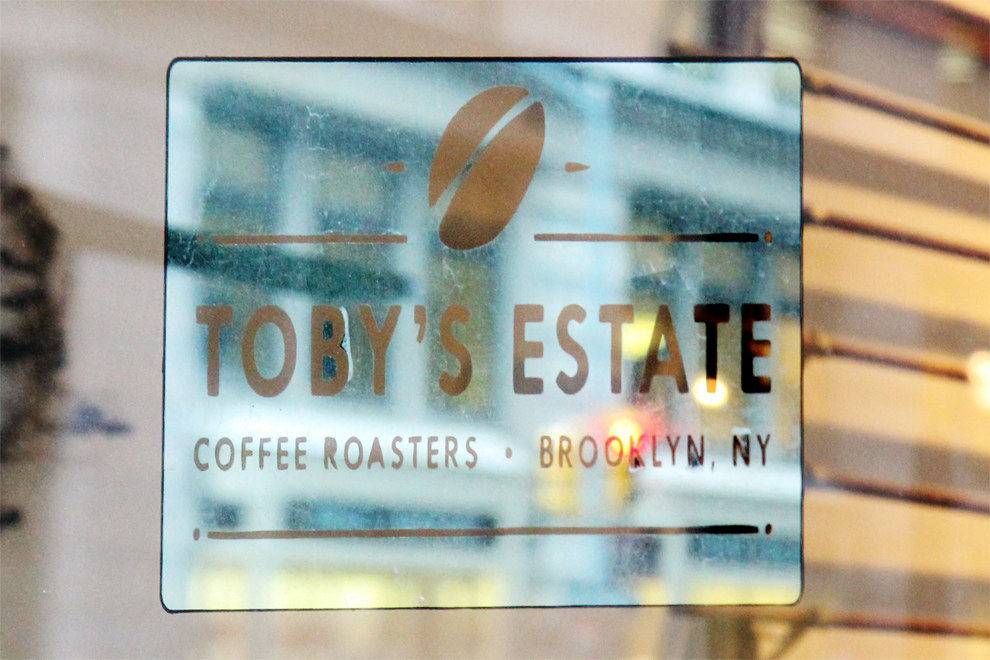 As you can see, these flat whites were a much darker brown, due to higher coffee ratio in what was a much smaller cup.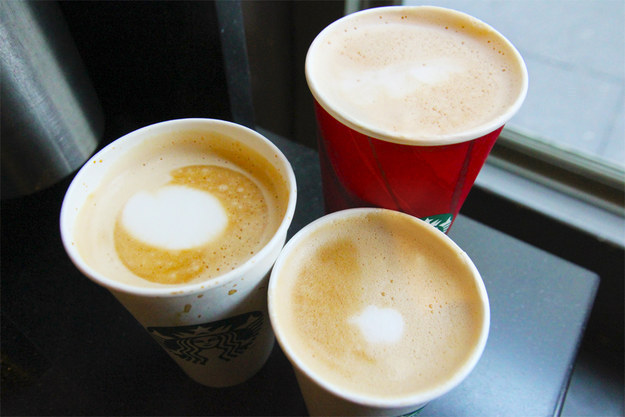 Seriously. MUCH SMALLER.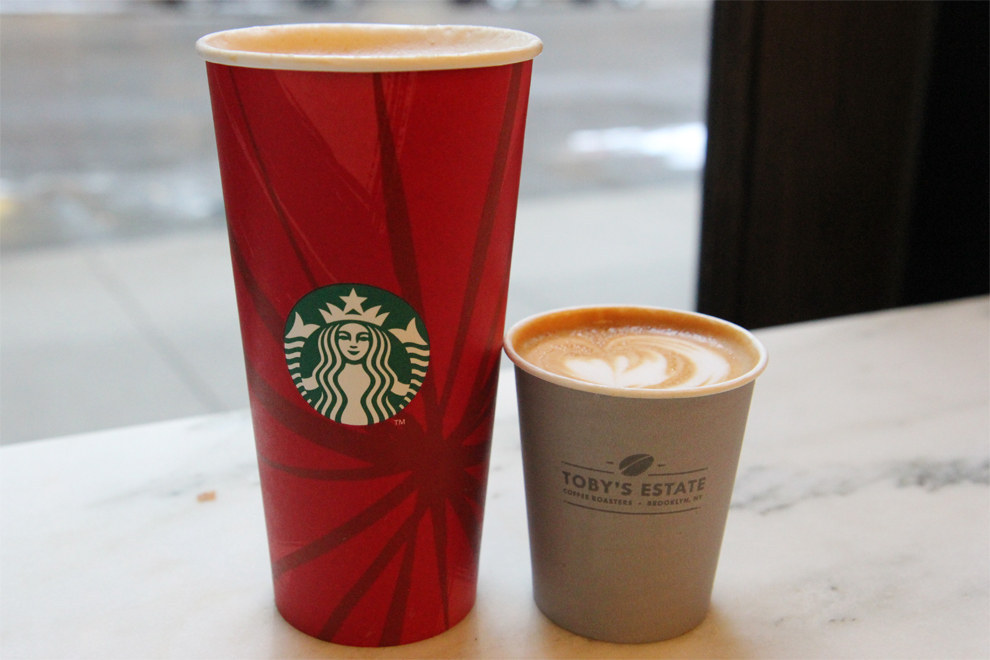 Time to meet your self-declared coffee experts. This is Annabelle from Australia's Gold Coast, who's been in the U.S. for a year and a half.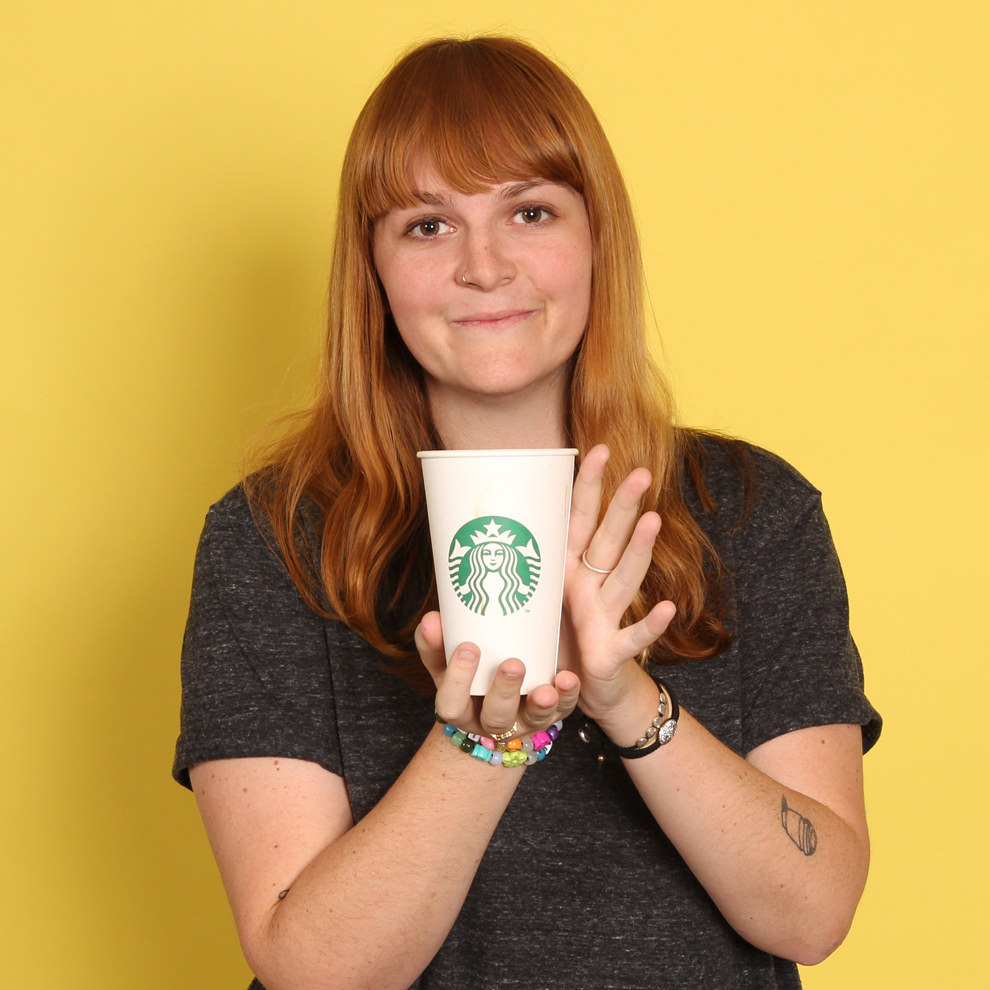 "I've actually tried to assimilate in America in that I drink really shitty coffee all the time now," Annabelle said, "so when I went home to Australia I felt like I was a Queen when I would go ordering flat whites."
Madison, from Wagga Wagga in Australia, is a recent arrival in the U.S, but hasn't heard the best things about American coffee.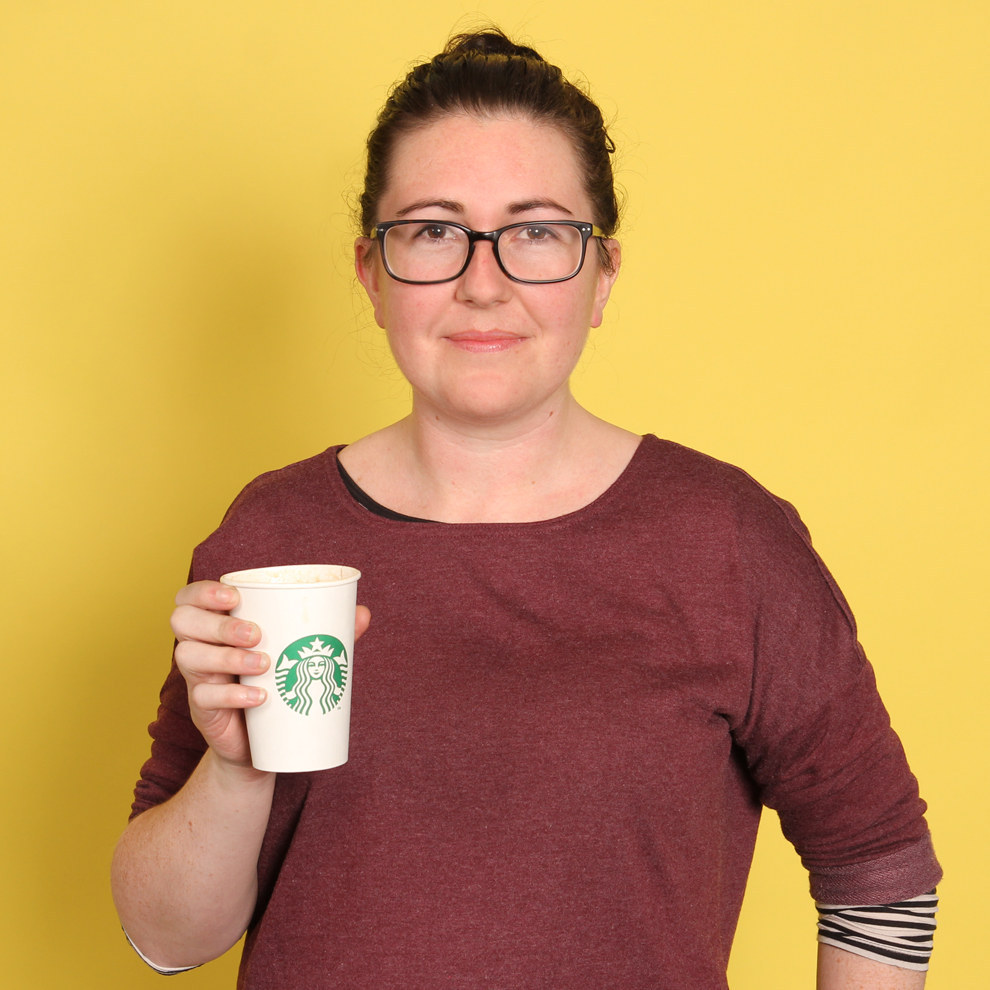 "I've heard that it's bad and burnt and generally too big and that it's all Starbucks," she said.
Sydney-resident Khym is a tourist in New York and said Starbucks makes him think of his mother "drinking caramel macchiatos and those drinks with all the whipped cream."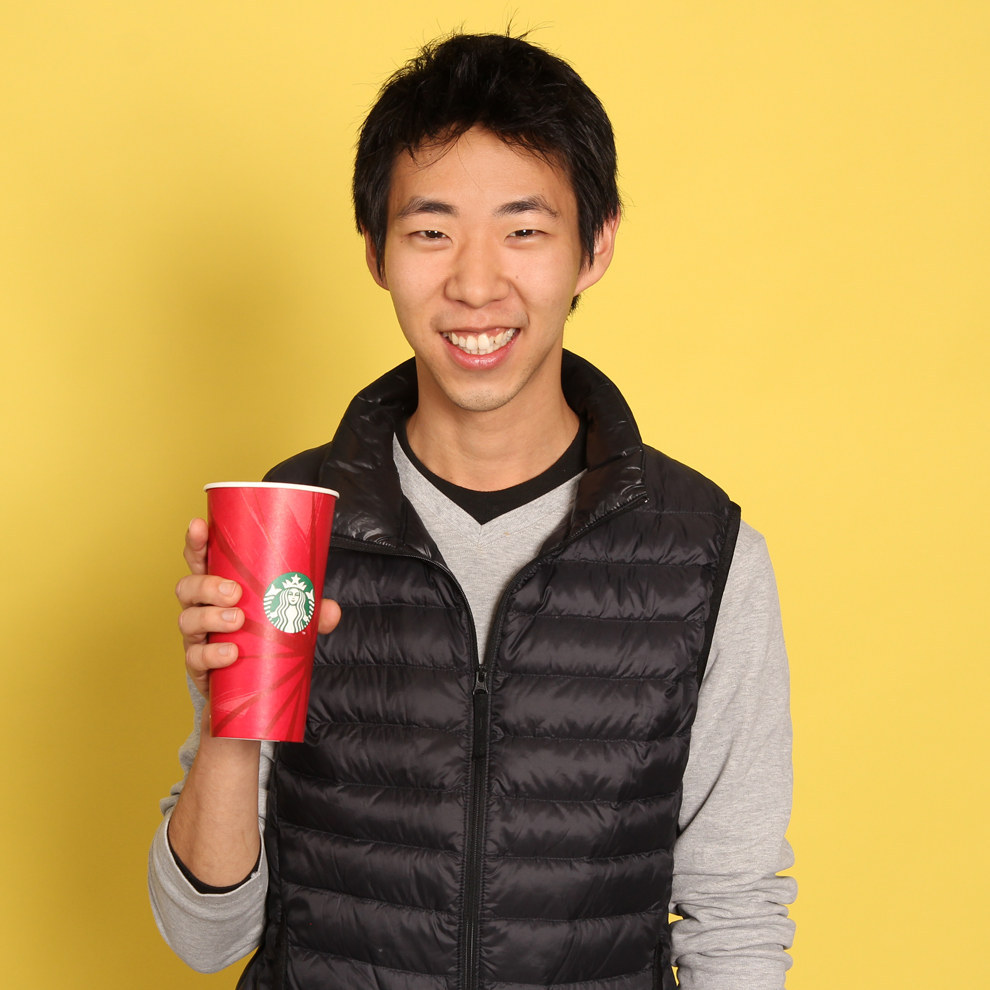 To ensure the taste test was a trans-Tasman affair, we included Tessa from New Plymouth on New Zealand's North Island. Tessa, who's lived in the U.S. for five years, isn't the biggest fan of Starbucks.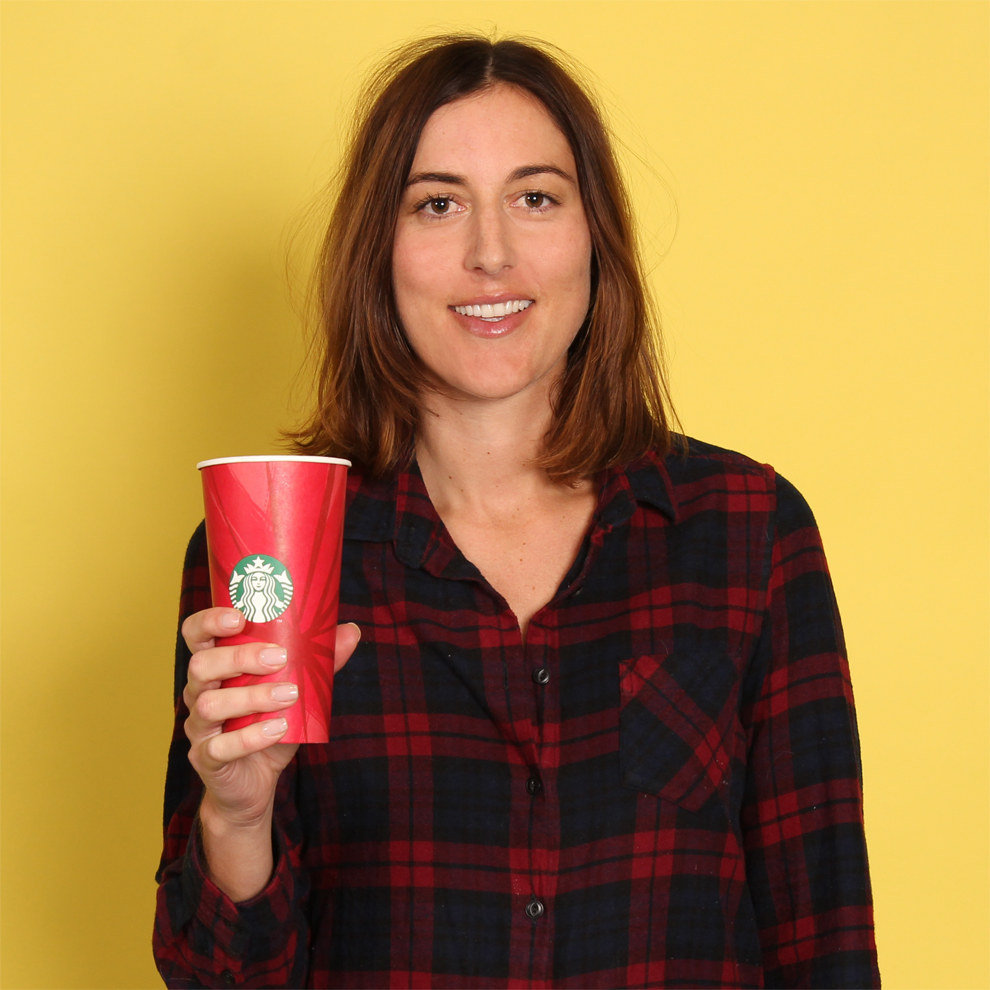 "The only good American coffee is from the American coffee joints that are owned by Kiwis and Australians," Tessa said. "Starbucks is only really good for Wifi."
Last but not least, yours truly. I've been in the U.S. for just under a year, but I'm still overwhelmed by how big Starbucks coffee cups can be.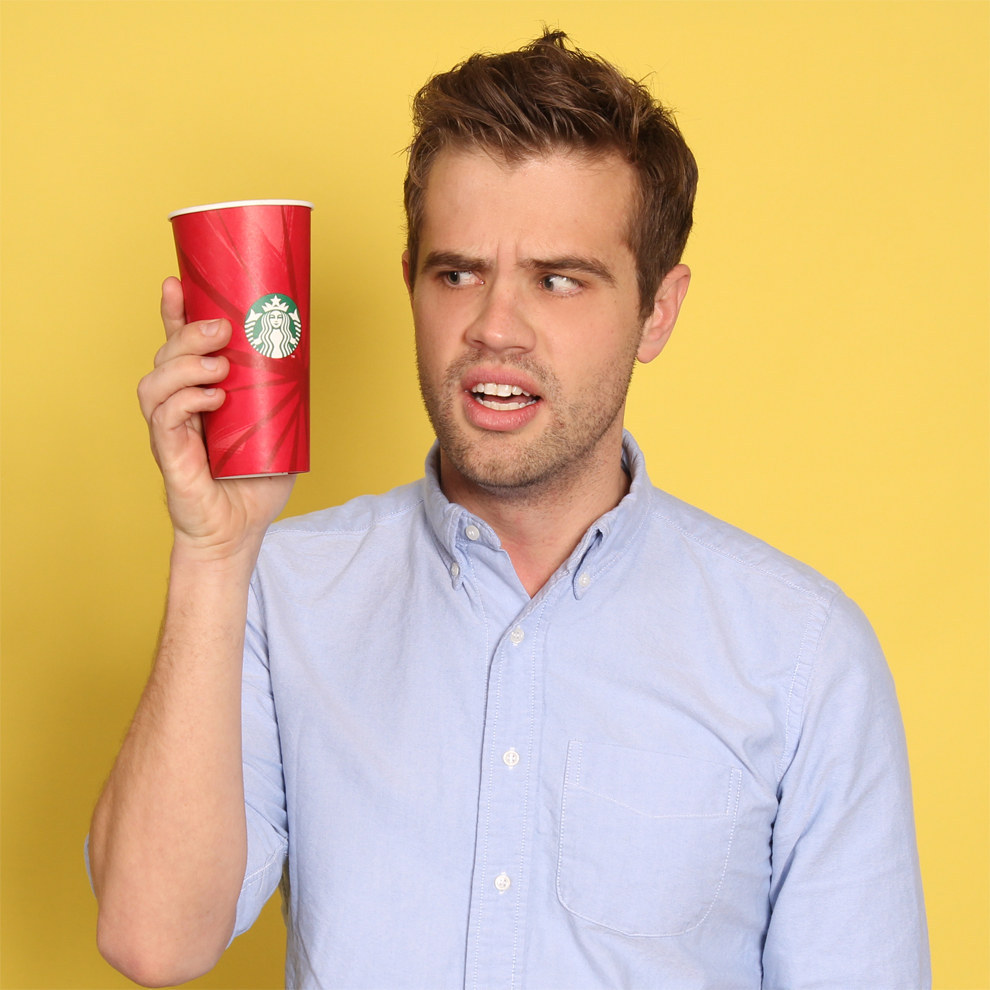 And now to the taste test! Annabelle looks unsure.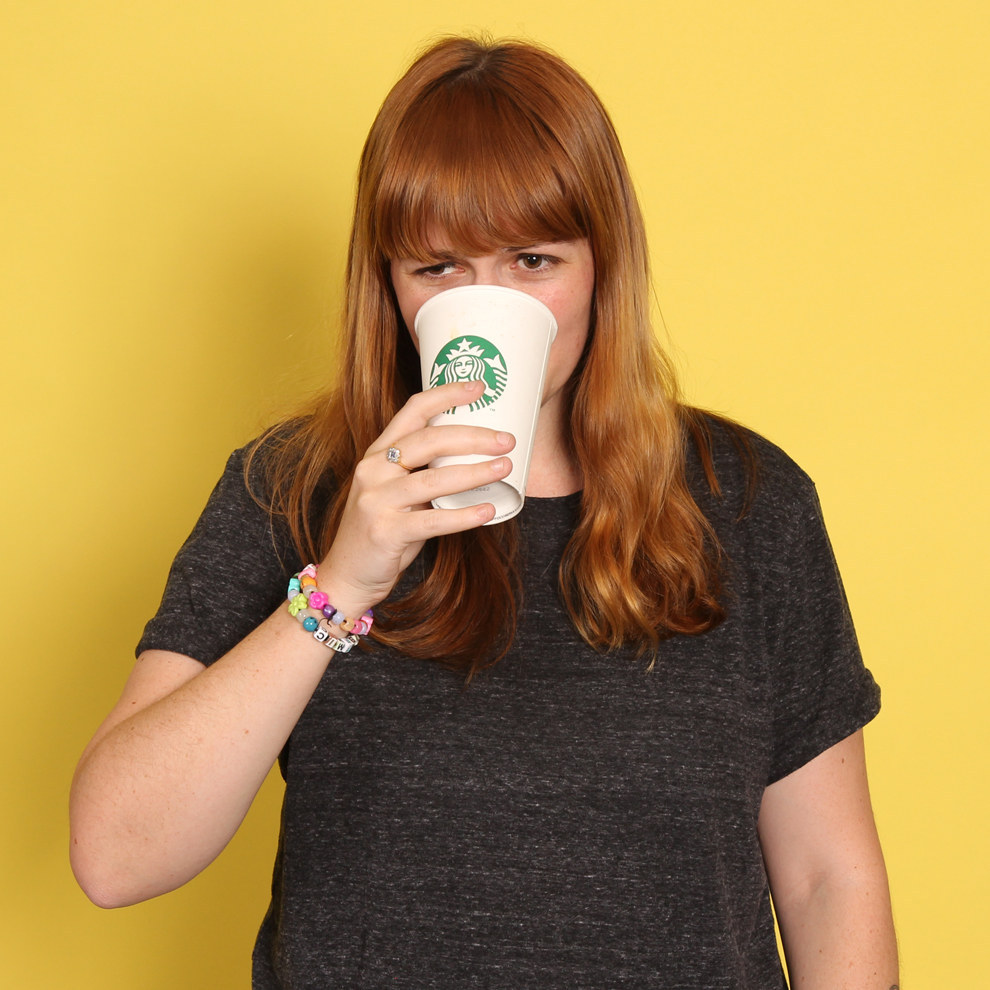 "I'm actually questioning whether there's any coffee in this because it just tastes like warm milk," she said.
Madison wasn't a fan of the color of her Starbucks flat white. "It's a very light brown," she said. "I wouldn't really say that it's an appealing color. It's more of a light tan."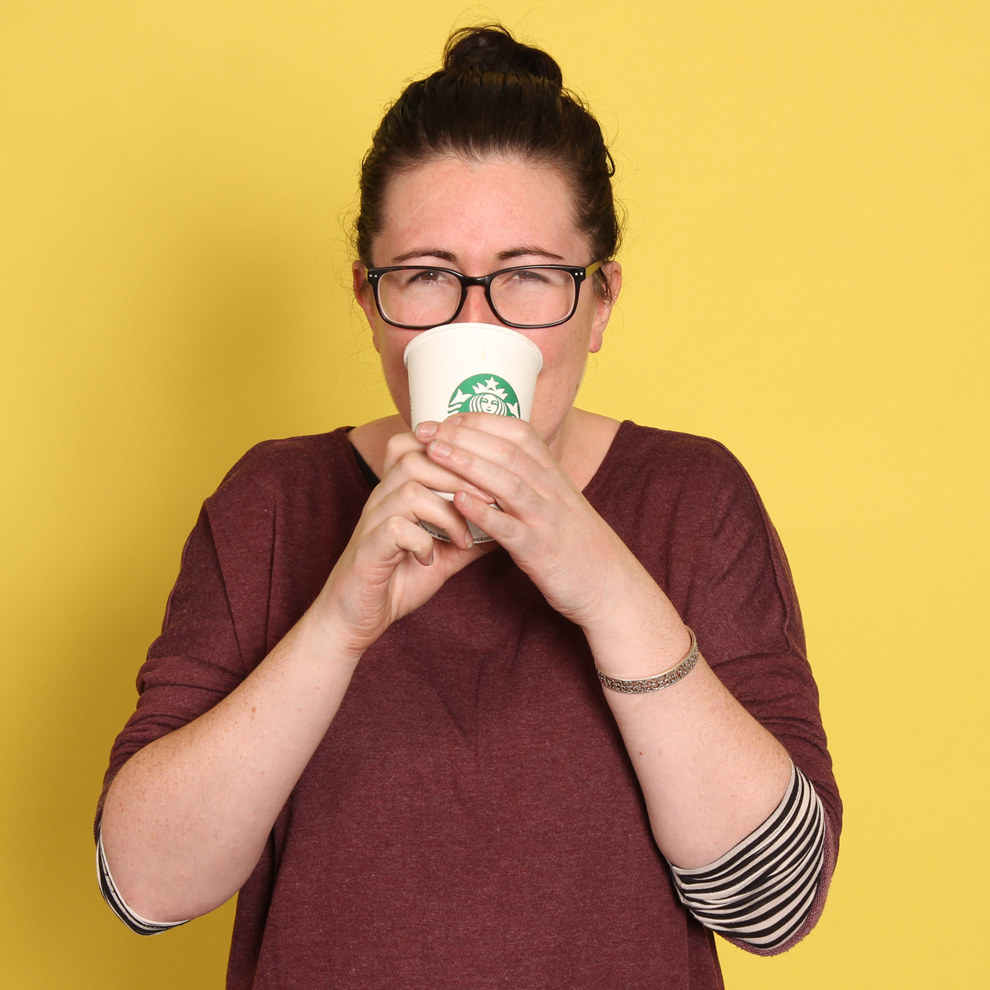 "I guess this is the smallest one?" Madison asked when we handed her a "tall" Starbucks flat white. "Who needs a coffee that's this big? Actually, this is OK. Who needs a coffee that's twice this size? That's the part that confuses me. How much coffee do you need?"
"That's an interesting flavor," she said. "Not really sure it's my thing. It's kind of got a nice burnt coffee taste and then a little bit of milkiness at the end. Definitely you'd want to be adding two or three sugars to this to make it sort of OK."
Khym, who normally takes his coffee black, seemed overwhelmed. "It just feels like I'm holding a giant milkshake," he said.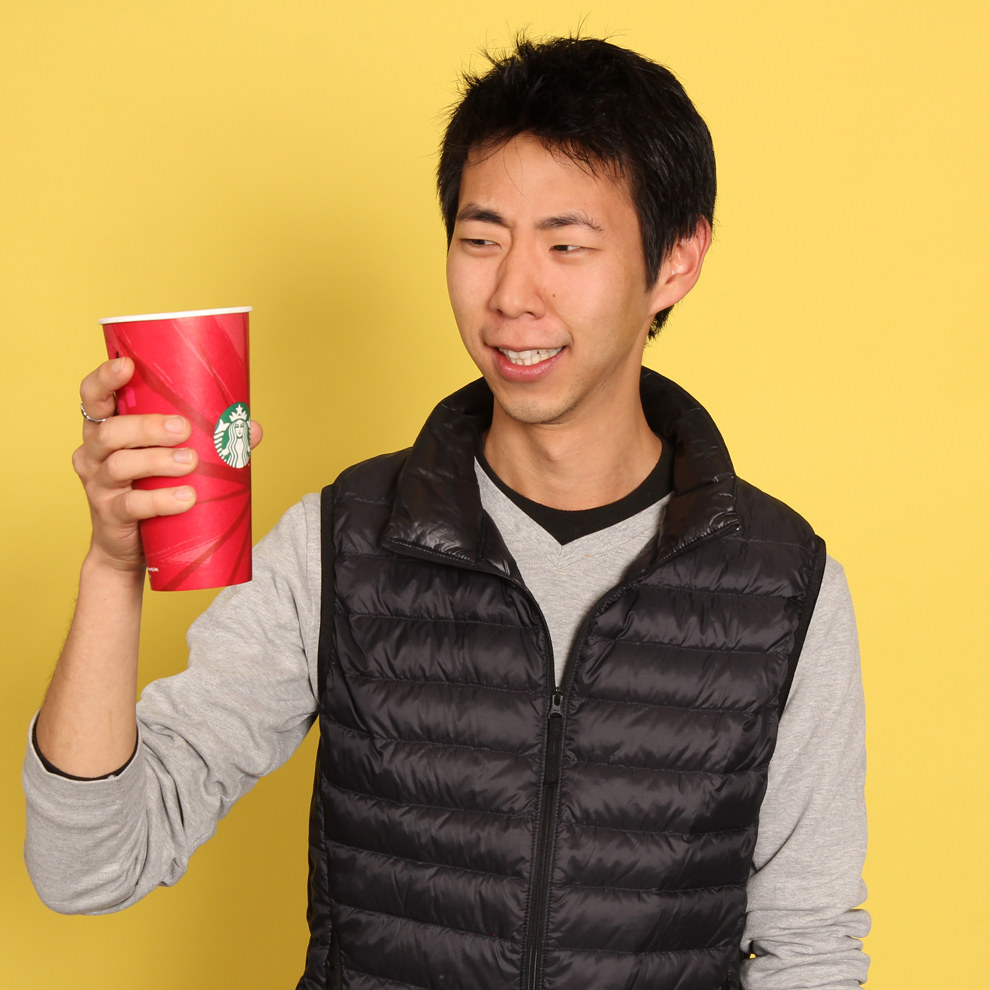 "It's probably around four times the size of a coffee I would normally drink," Khym said when he picked up the venti.
"You know I don't drink milk right?!" he said, after he coughed and sputtered upon drinking. "It just tastes like milk!"
Tessa didn't like her "super milky" coffee either. "This is coffee? I thought it was a milkshake," she said.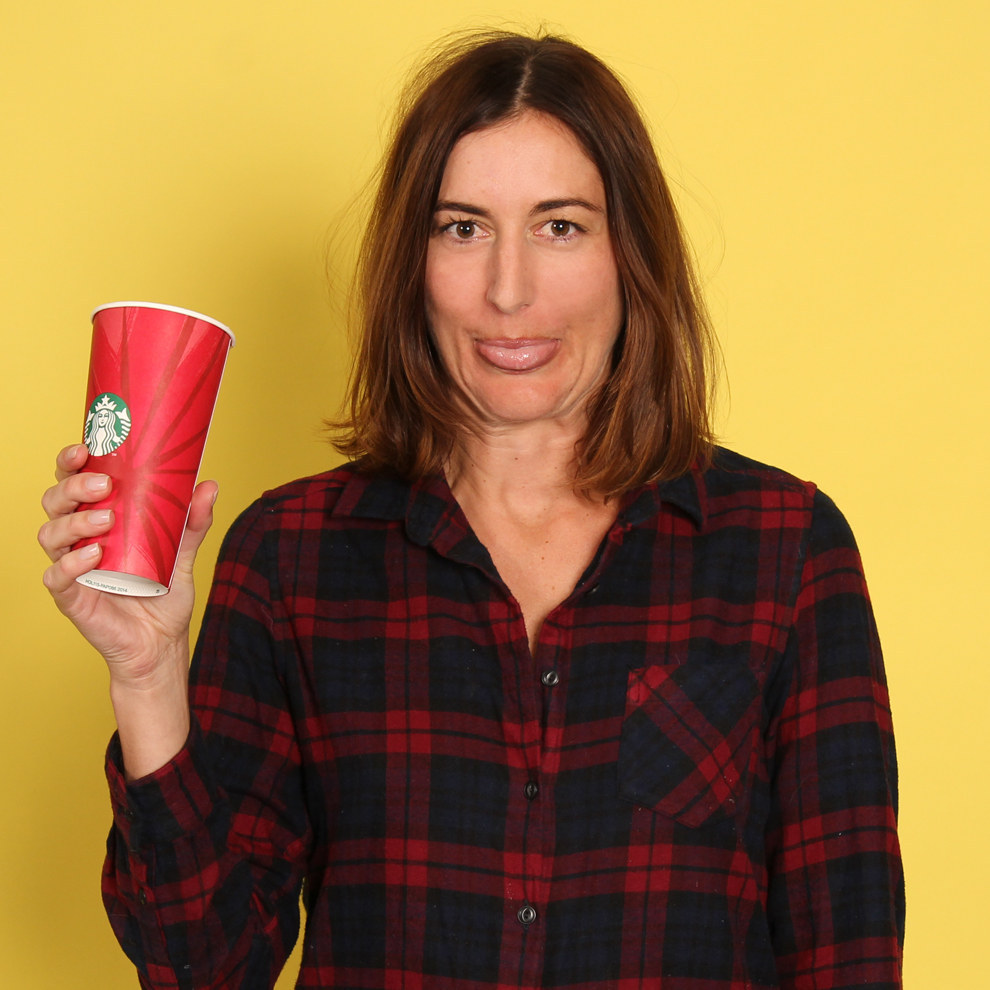 "Way too big to definitely be a flat white," she said. "When you're buying a flat white you're after something that's not going to fill you up too much but still give you a coffee hit, and this is going to fill me up for breakfast, lunch, and dinner."
And me? Well...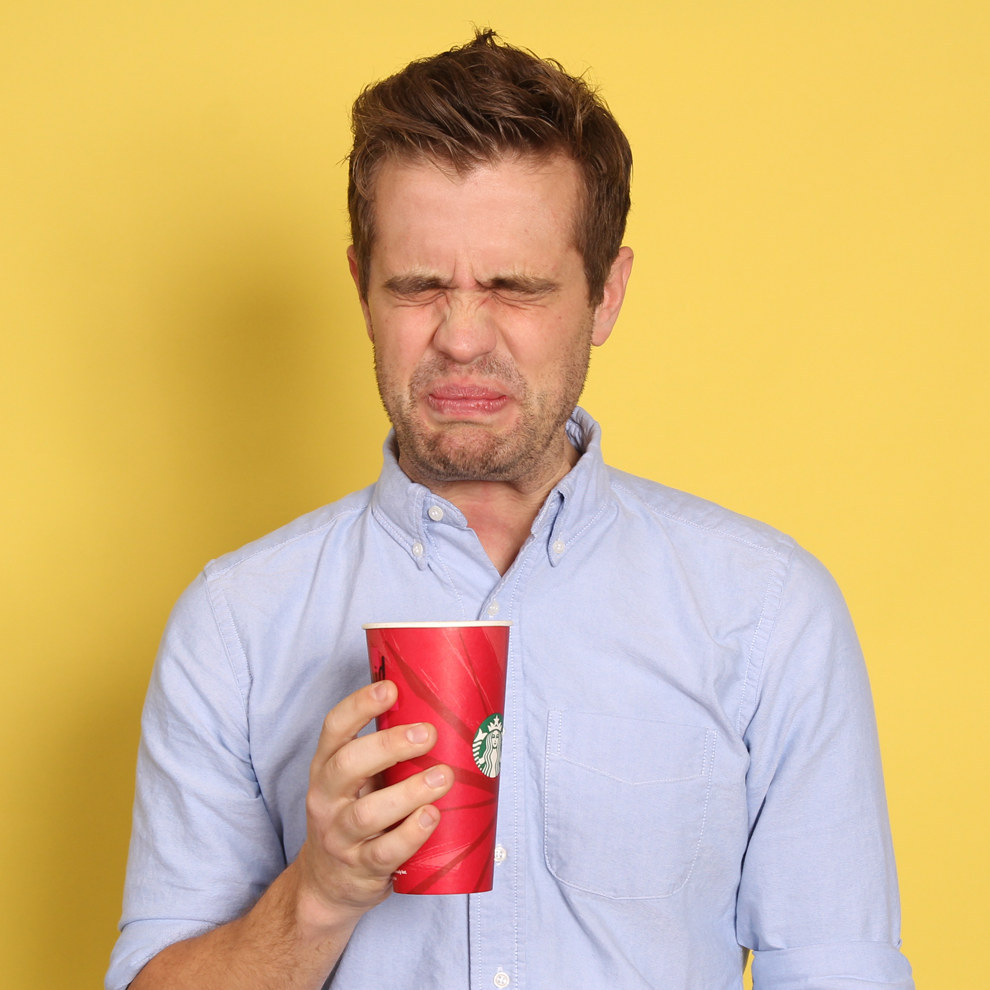 I have to say it was an admirable attempt, but there was simply so much hot milk that it tasted as if someone had microwaved a store-bought coffee-flavored milk drink.
And the Toby's Estate flat white? Annabelle preferred it.
Madison was a big fan.
Even Khym, who doesn't normally like milky coffees, enjoyed the strong taste of the beans.
Tessa thought it was a fair alternative. But it still wasn't a Kiwi coffee.
While I noticed one major, crucial difference.