English Airshow Plane Crash Victims Identified As Death Toll Rises To 11
Police said on Sunday that at least 11 people are believed to have died when a plane attempting to perform a stunt crashed into a highway at the Shoreham Airshow in West Sussex on Saturday afternoon.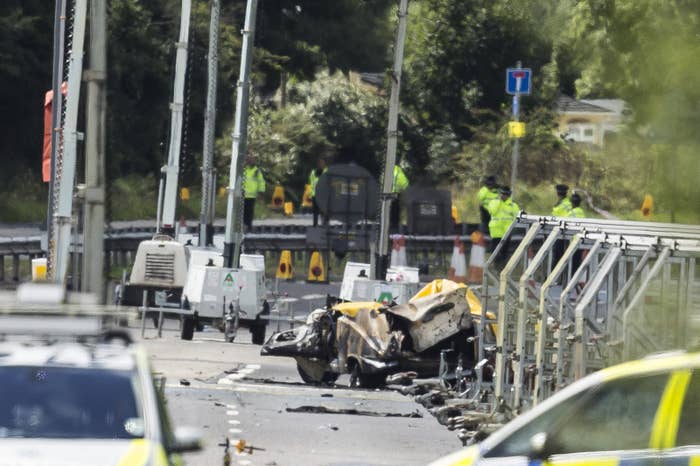 Police announced on Sunday that they now believe at least 11 people died when a plane crashed into vehicles on a major English road while performing stunts at an airshow.
The incident occurred at the Shoreham Airshow in West Sussex at around 1:20pm, when the Hawker Hunter jet was attempting to perform a loop but crashed into the A27 road, which runs between Brighton and Worthing.

Initial official figures said seven people had died in the crash, but Assistant Chief Constable Steve Barry of Sussex police said on Sunday that at least 11 people were now believed dead.
"The numbers are increasing," he said in a video statement. "We are at 11 that are believed to have been killed as a result of the crash, but we do know that number is likely to rise.
"We're entering the recovery phase of the operation and as we do that we are likely to uncover more fatalities."
Barry praised the work of local emergency authorities for their swift and sensitive handling of the disaster.
"I've certainly not seen anything like this in my career in terms of the scale, the tragedy, and the impact that this is going to have on the local community," he said.
The news came after the first three victims of the disaster were publicly identified.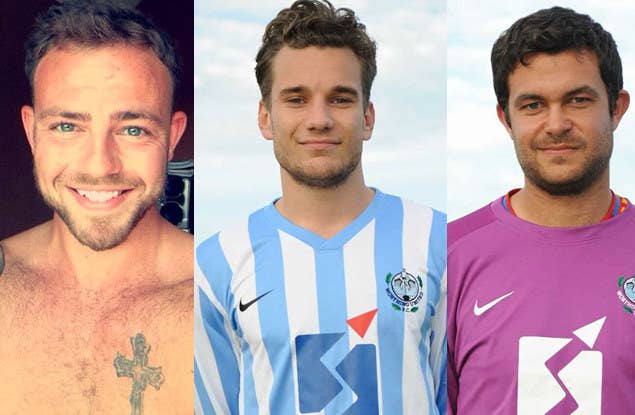 Jacob Schilt, 23, and Matt Grimstone, 23, were teammates at Worthing United Football Club and were reportedly travelling to a match at the time of the crash.

"Grimbles was our first team goalkeeper ... and a huge talent, quiet and reserved but a brilliant player with a huge potential to go further in the game," team officials wrote on the club's Facebook page.
"Jacob who was ... small in stature and a tenacious midfielder, [was] also very [skilful] with a eye for goal."
The club added: "At this point we don't know how or if we will cope with this."
Another victim was identified as Matt Jones by his sister on social media. In a series of Facebook posts Saturday after the crash, Becky Jones asked her friends if they had heard from her brother. She later wrote she was devastated to learn that her brother was among the dead.
According to his Facebook profile, Jones, 24, worked as a personal trainer and had spent time living in Australia on an extended working holiday.
On Saturday, Sussex police said in a statement that the plane's pilot was receiving treatment for life-threatening injuries, while 14 other people received minor injuries.

"Emergency services have declared a major incident and a number of helicopters have been deployed to the scene to evacuate casualties to hospital," police said.
Superintendent Jane Derrick said police would continue to search the scene.

"We are continuing to search the area to ensure that we have identified all casualties. It is possible that there are still bodies at the scene and it is important that our search is professional and thorough," Derrick said.
Police said those killed were believed to have been on the road at the time of the crash, with no casualties reported at the airshow itself.

Authorities closed the highway in both directions, with motorists asked to avoid the area.

Graphic footage uploaded to YouTube showed the moment of the crash, as the fighter aircraft dives towards the ground before erupting in a huge fireball.
"We were waiting for it to go back up and it didn't," Ailish Southall, who was on the A27 with her children, told BBC radio. "It seemed to kind of split in two."
"There were huge amounts of fire and we ran from the car to kind of avoid the debris because we were about 15 metres away, we were just across the road from where the accident happened," Southall said.

Officials with the Air Accident Investigation Bureau have travelled to the scene.
Tim Loughton, the local Conservative MP, called the crash "tragic".
Sunday's airshow was cancelled following the deadly accident.
Police also asked people who filmed or photographed the crash to send their footage to the authorities so they could be reviewed for investigative purposes.
"We are working closely with [emergency services] and the organisers to deal with the incident and to understand exactly what happened," Derrick said.