A Metro police helicopter crashed Wednesday in a residential area in Las Vegas, Nevada, local police told BuzzFeed News.
The chopper came down at about 1:29 p.m. PT near the intersection of East Bonanza Road and 23rd Street, police said.
Two police officers on board the helicopter were taken to the University Medical Center for treatment, a police spokeswoman said.
Las Vegas Metro Police later tweeted that both officers had escaped with non-life threatening injuries.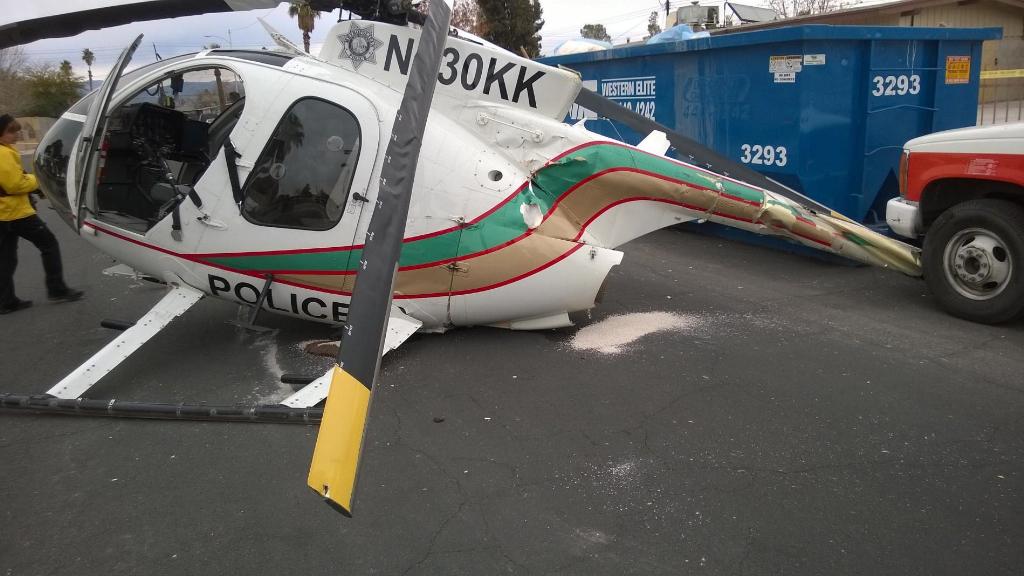 It does not appear any residents from the surrounding area where injured in the crash, the police spokeswoman said.
It is not yet known how high the chopper was flying at the time of the crash, with the police spokeswoman noting the investigation into the incident remained ongoing.