Comedian Aziz Ansari wrote a touching tribute on Friday to his late friend and colleague Harris Wittels, who was found dead on Thursday in Los Angeles from a suspected drug overdose.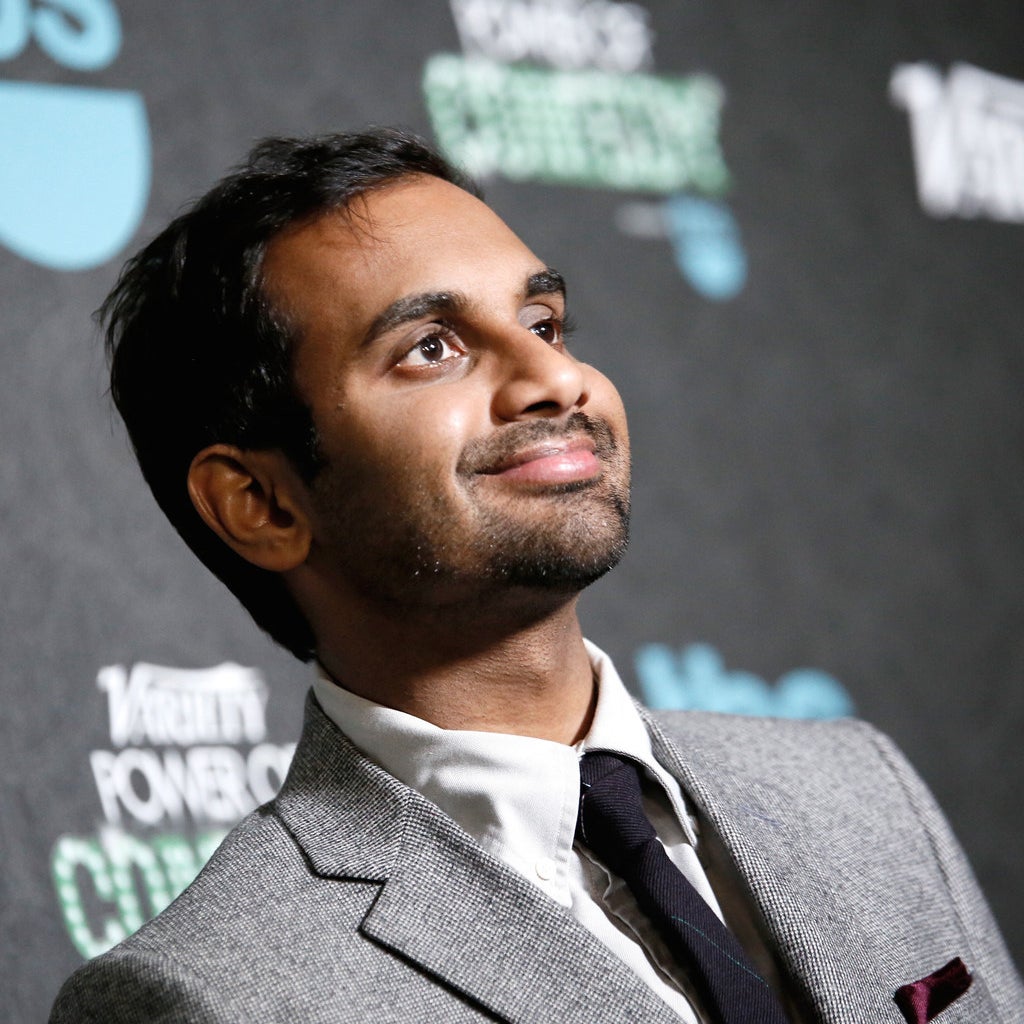 Wittels, a comedian himself, served for several years as a producer and writer for NBC's Parks and Recreation, occasionally starring opposite Ansari as one of Pawnee's fumbling animal control staffers.
"There are so few people that you meet in life that give you that feeling that you've found a real unique, original person," Ansari wrote on Tumblr. "Harris Wittels was one of those and we lost him yesterday."
"I've been devastated," he wrote.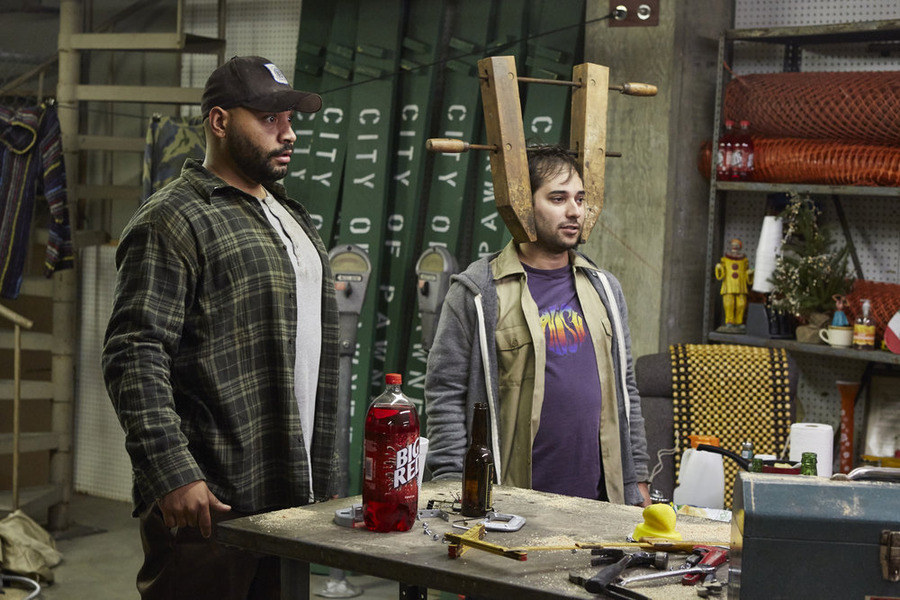 Ansari shared anecdotes from working in Hollywood alongside Wittels, describing a film script the pair worked on for a movie entitled Olympic Sized Asshole, which was never made:
Around this time in my career, I was very puzzled by film scripts. None of the ones I read ever made me laugh. I figured that I must not know how to read scripts properly. Maybe these things were funnier in person than on the page.

Then I got Harris' first draft of Olympic.

Every page had a huge laugh. I couldn't believe it. Jody Hill and I called each other and were just rolling about our favorite jokes.

I was DYING.
Ansari shared a few jokes from the Olympic script: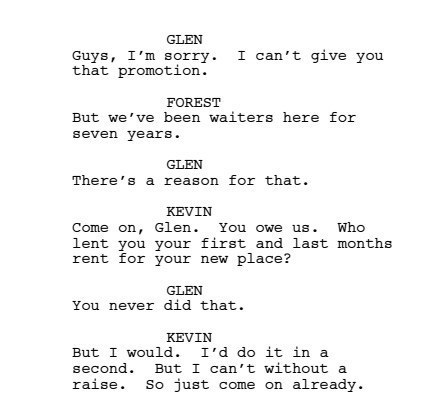 Ansari also praised Wittels' offbeat and unique comedy stylings:
Most jokes when read by "comedy people" don't get a laugh per se. You just read it and go, "Oh that's funny" and you understand it would get a laugh. You eventually just know how jokes are constructed and you aren't as easily surprised. Harris was part of that rare breed where you wouldn't see his shit coming. His jokes were so weird, unexpected, often brilliantly dumb that they were in that ultra-exclusive club of ones that made comedy people laugh — and laugh hard. This was why Harris was such a go-to for everyone. Anyone that was ever in a writers room with him knew he was probably the funniest comedy writer out there. He was just a machine.

... Here's some highlights I found on Tumblr today:

"One time I said to a guy that, 'I loved learning new things. I'm a bit of an infomaniac.' And he thought I said NYMPHOMANIAC….so he fucked me. And I said 'No, no no…I said INFO. I'm an INFOmaniac' And he said 'Well, here's some info…you just got fucked. Clean yourself up.'"

"I hate smoking sections. Unless it's Jim Carrey's The Mask. Then the smoking section is my favorite part!"

"I'm not getting married until gay people can get married. Because I'm gay."

Imagine being around a guy who was this uniquely silly all the damn time. That's what it was like being in a writers room with Harris. It was just bullshit like this non-stop. And it was the best.
He also shared this hilarious anecdote from behind the scenes of Parks and Rec:
He really seemed to relish getting laughs out of other comedians. Last night, the Parks writers staff and other friends shared Harris stories. One of my favorites was there was a serious email from NBC about a big sexual harassment seminar. Serious execs are CC'd along with Harris and the writers. Harris writes back, REPLY ALL, with this gem — now keep in mind EVERYONE is on this email, all the crew, so many higher level producers and execs, here we go:
The NBC email read:
A brief remainder that we all have to attend a mandatory NBC Workplace Harassment Seminar this Friday, July 22nd at 8am here at the lot.

It will be downstairs in the basement Multi Purpose Room #1

there will be bagels

and coffee

thanks!
To which Wittels had this totally inappropriate but hilarious response: "Will the bagels be shaped like pussy holes?"
Ansari's stories made Wittels seem like a genuinely lovable guy:
He was also kind of an odd ladies man in a way. Not blessed with a tall stature and traditional handsome guy stuff, he was able to transcend it all by being charming in an adorable/silly way. He was a romantic at heart. He once had a really big date. Someone way out of his league. His move - show up with a box of Russell Stovers chocolates. You know, the brand of chocolates of you get when you really want to impress a girl. He also once sent an e-vite to a girl's heart. She declined. He once proposed to a woman on G-Chat. Genuinely.

Here's some other random things I loved about him: He loved 311 and knew that the bassist's name was P-Nut. He once had dinner with my parents and I in New York at a fancy restaurant and showed up in a suit that was 5 sizes too big. He looked like a kid dressing up in his dad's clothes. Afterwards he turned to me and said, "Hey man, can you help me get a suit that fits?" His Tinder profile said, "I make money. I'll buy you a couch." We asked him why and he said, "Girls love couches."
Ansari's final words were heartbreaking:
Bye Harris. I miss you and I'm glad I got to enjoy your genuinely amazing and original presence. I wish I got to you know even more. I hope people reading this realize what a incredibly unique man you were, and what brutal a loss it is for those who knew you and also for those who never had the pleasure. This has been so hard to write because I just keep wanting to add more and more stories and more jokes and more everything, but I'd never be able to finish it. You are far too special to sum up in any kind of piece like this. You were one of the best and we all will miss you.
Read Ansari's full Tumblr post here.