A Pilot Diverted An International Flight To Save The Life Of This Small Dog
Pilots are responsible for every life on board a plane, an airline spokesperson said.
An Air Canada pilot is being praised for his actions after he diverted an international flight to save the life of a small dog traveling in the plane's cargo hold.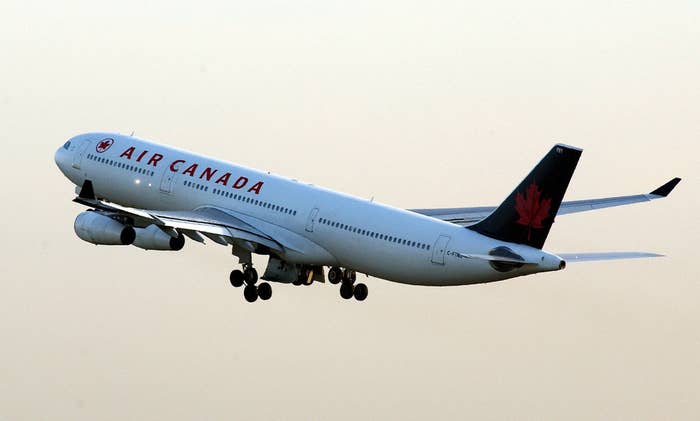 French bulldog Simba was traveling in a crate on the flight between Tel Aviv and Toronto on Sunday when the pilot received a warning that one of the cargo hold's heaters had malfunctioned and the temperature had started to fall, City News reported.
"As soon as the crew became aware of the temperature issue, the captain grew rightfully concerned for the dog's comfort and wellbeing," Air Canada spokesperson Peter Fitzpatrick said in a statement to BuzzFeed News.
"With the altitude it can become very uncomfortable, and possibly the situation could have been life threatening if the flight had continued," Fitzpatrick said.
With 232 passengers on board, the pilot made the decision to divert the plane to Frankfurt, where little Simba could be offloaded to another flight.
"While we recognize this was an inconvenience for our customers, the overall reaction was positive, particularly once people understood the dog was in potential danger but safe as a result of the diversion," Fitzpatrick said.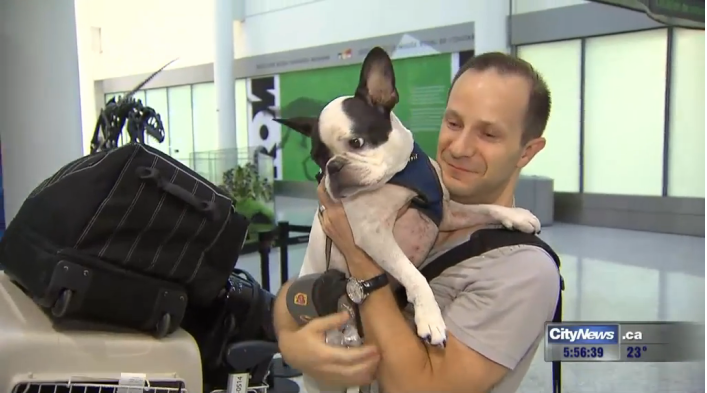 BuzzFeed News has contacted Simba's owner, German Kontorovich, for comment, but he told City News he was extremely grateful. "It's my dog, it's like my child," he said. "It's everything to me."
Watch the City News report here: