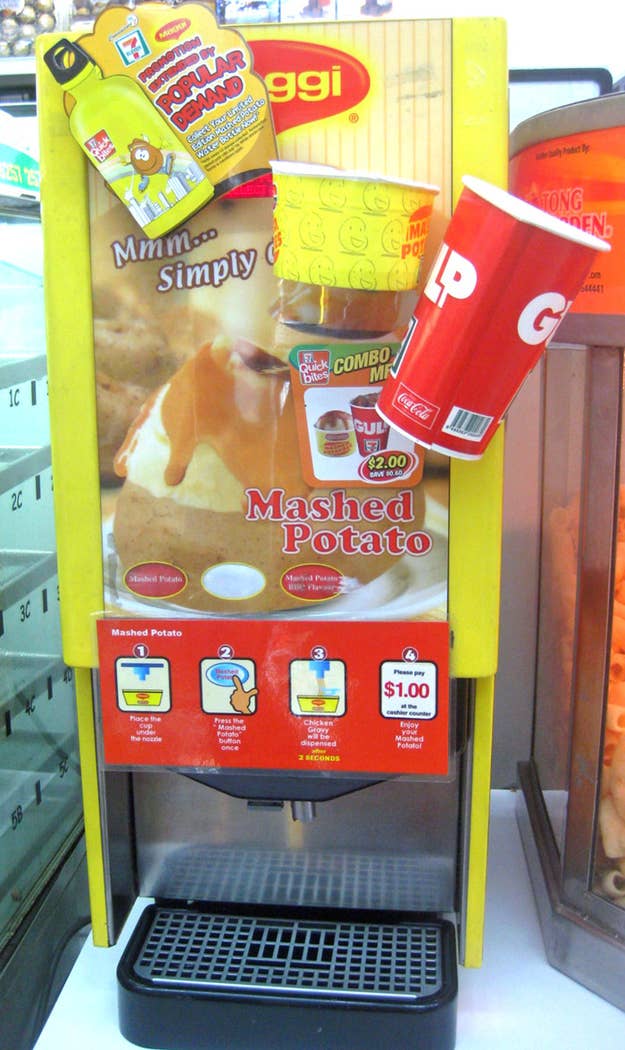 In case you can't read the directions, here's what they say:
1. Place the cup under the nozzle.

2. Press the "Mashed Potatoes" button once.

3. Chicken gravy will be dispensed after 2 seconds.

4. Enjoy your mashed potatoes.
I'm guessing Step 5 is "Dump entire concoction into a Monster (TM) Energy Slurpee." It is for me, anyway.