18 Tweets That Will Make Every Millennial Feel Like They're So Incredibly Old
I never thought I'd see the day.
Remember when you were younger and you wished you were born in the '60s or '70s or whatever? Always saying you were born in the "wrong generation"? Well, I've got some slightly upsetting news:
1.
It's happening.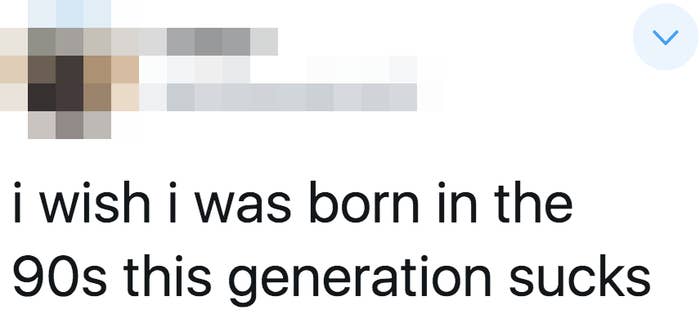 2.
It's really happening.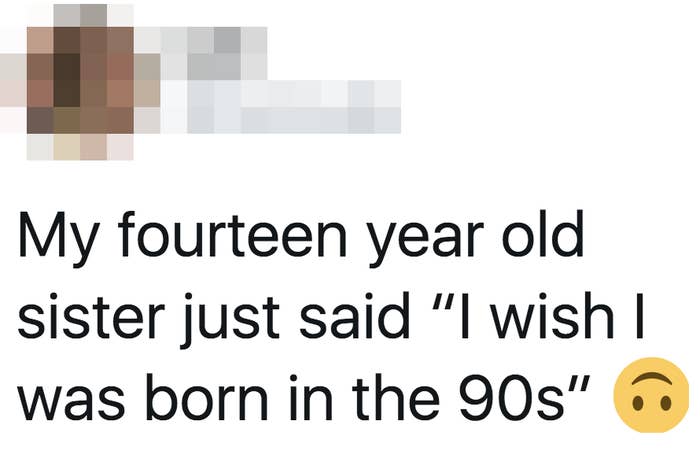 3.
Kids are wishing they were born in the '90s.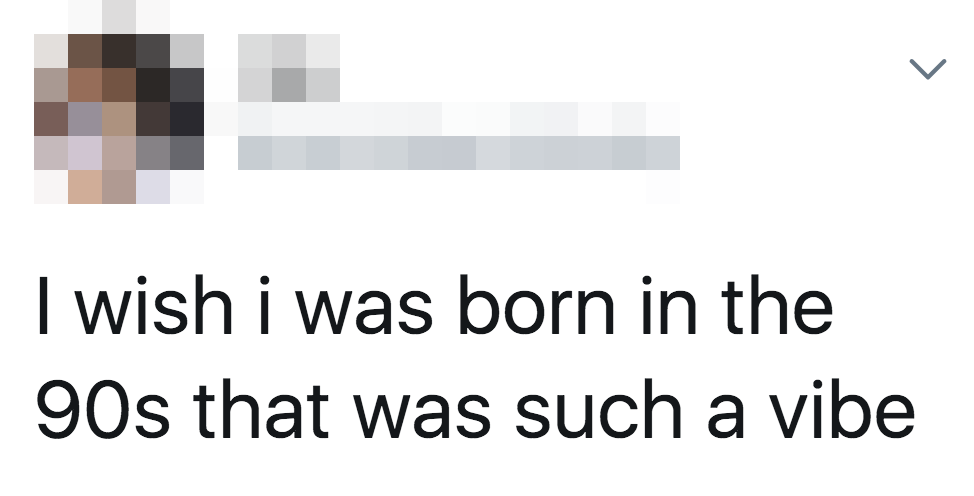 4.
Like, the I-swear-they-couldn't-be-more-than-like-10-years-ago '90s.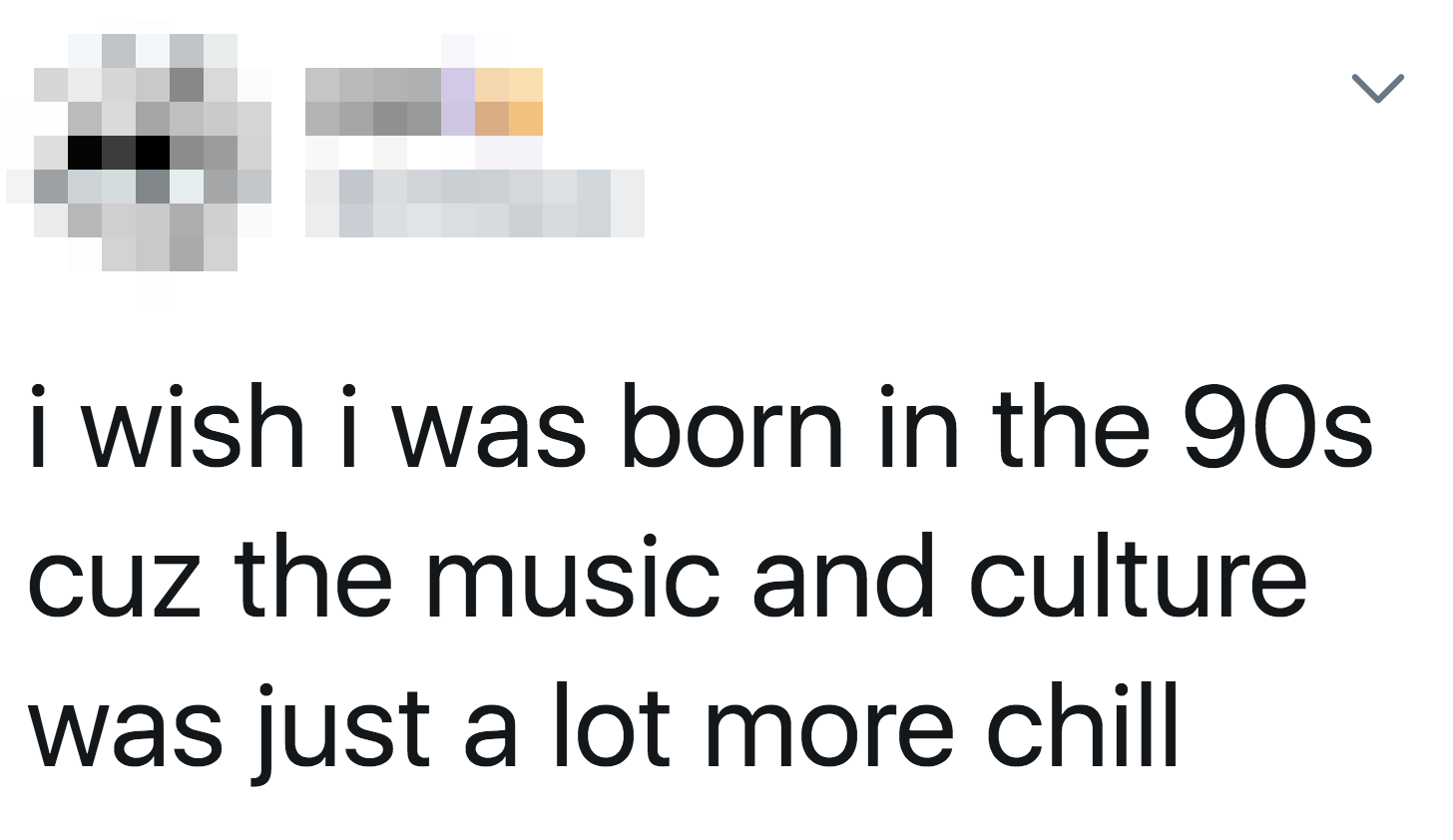 5.
THAT '90s.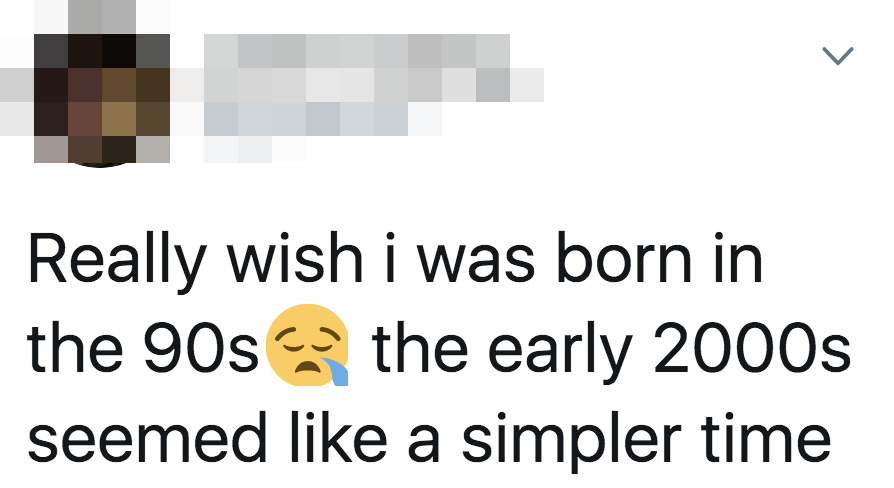 6.
I know what you're thinking: Does this mean I'm old?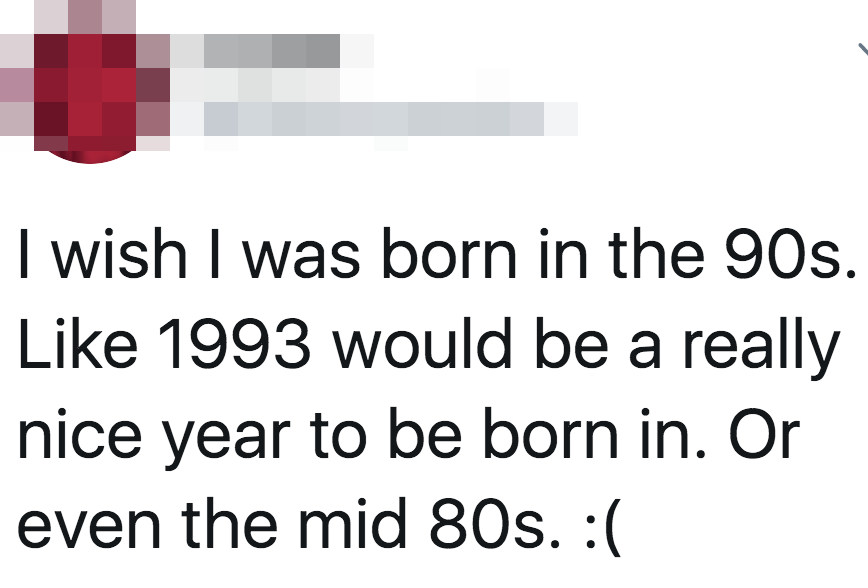 7.
Yes. You're old. Very old.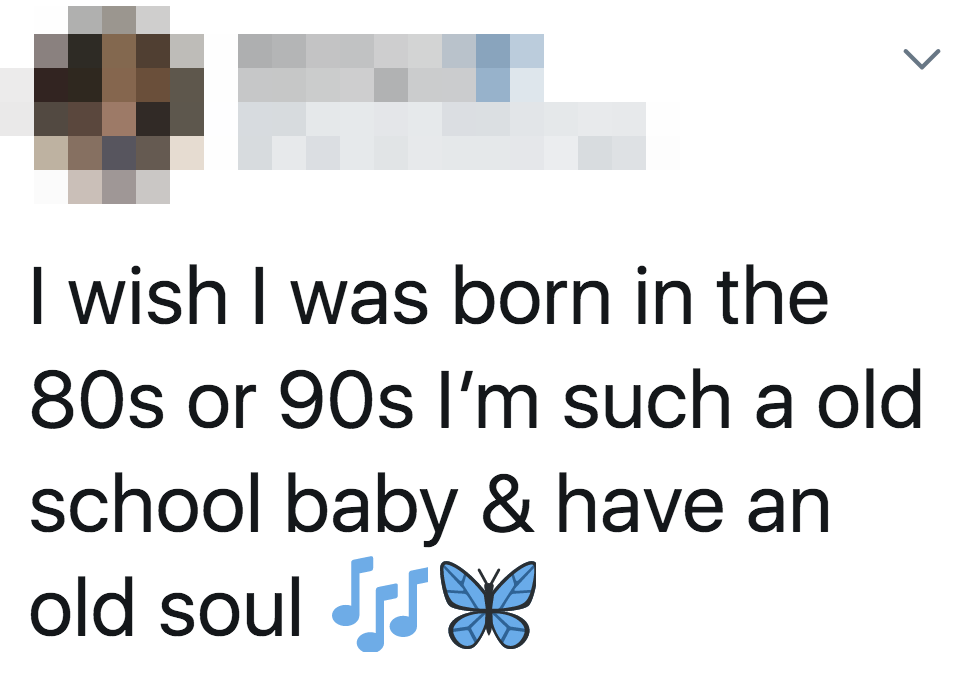 8.
This hurts.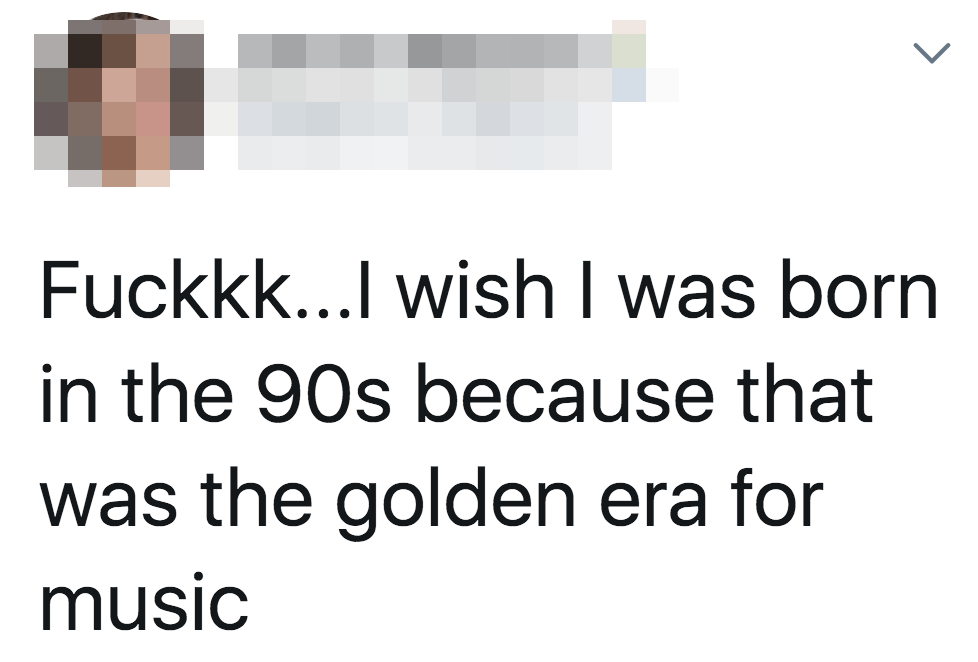 9.
Saints preserve us.

10.
I mean...sheesh.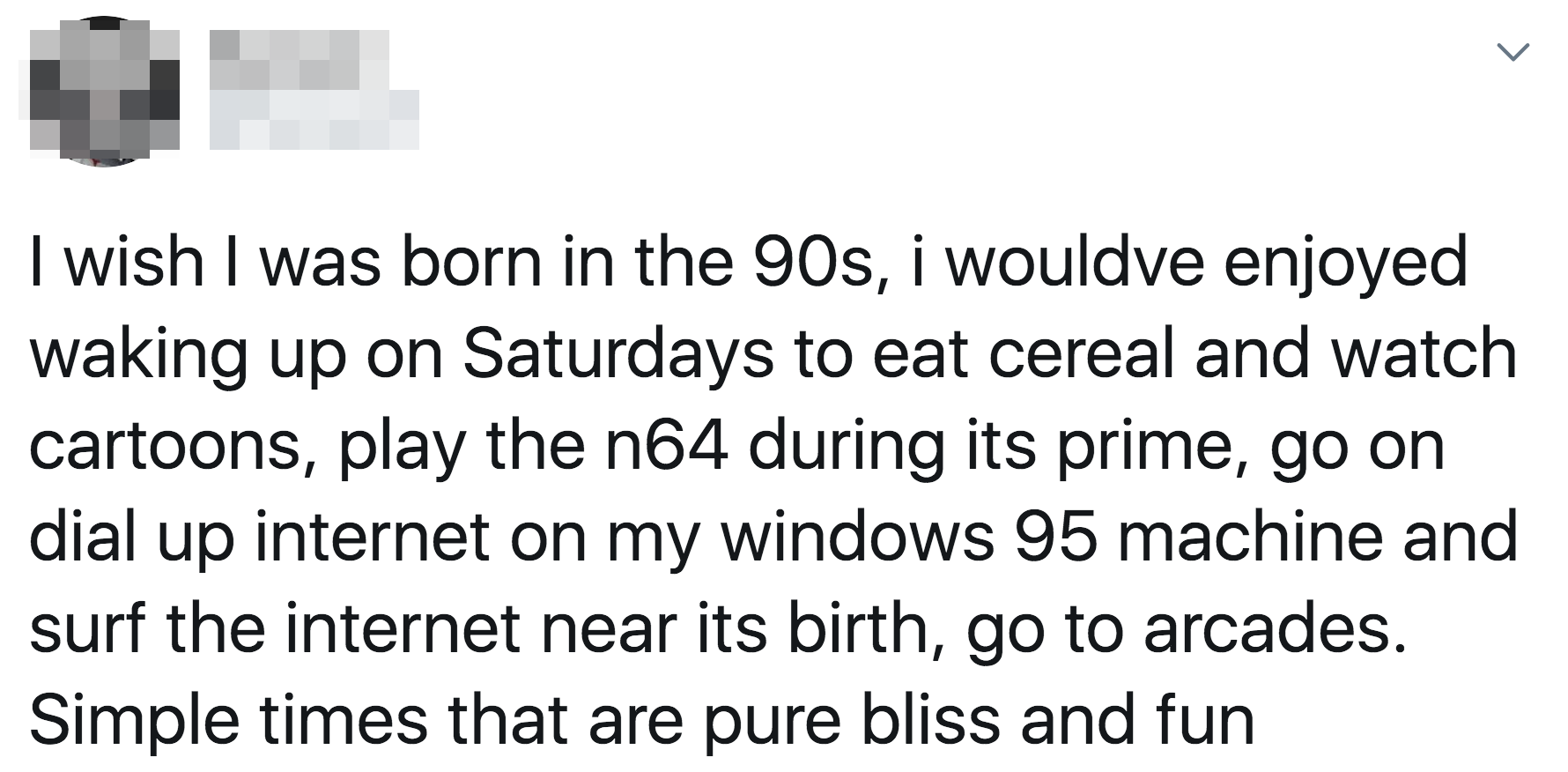 11.
We're through the looking glass here, people.
12.
Sheesh, man. Sheesh.

13.
Whoa, Nelly.

14.
Whoa, bestselling artist Nelly.

15.
Ouch.

16.
When did this happen?
17.
I'm...melting.
18.
AhhhhhhhHHHHHH.