25 Things That Retail Employees Absolutely Hate That Customers Do
Just stop.
1.
Ask questions like this:
5.
Come immediately before close:
6.
And fail to see the obvious:
7.
Try to make things better by saying "I know it's not your fault":
8.
Make this exact joke:
9.
Or this exact joke:
10.
Say "you just lost a customer":
11.
Talk all about how great it is to not be working:
12.
Tell them your entire life story:
13.
But at the same time not extend the bare minimum of humanity: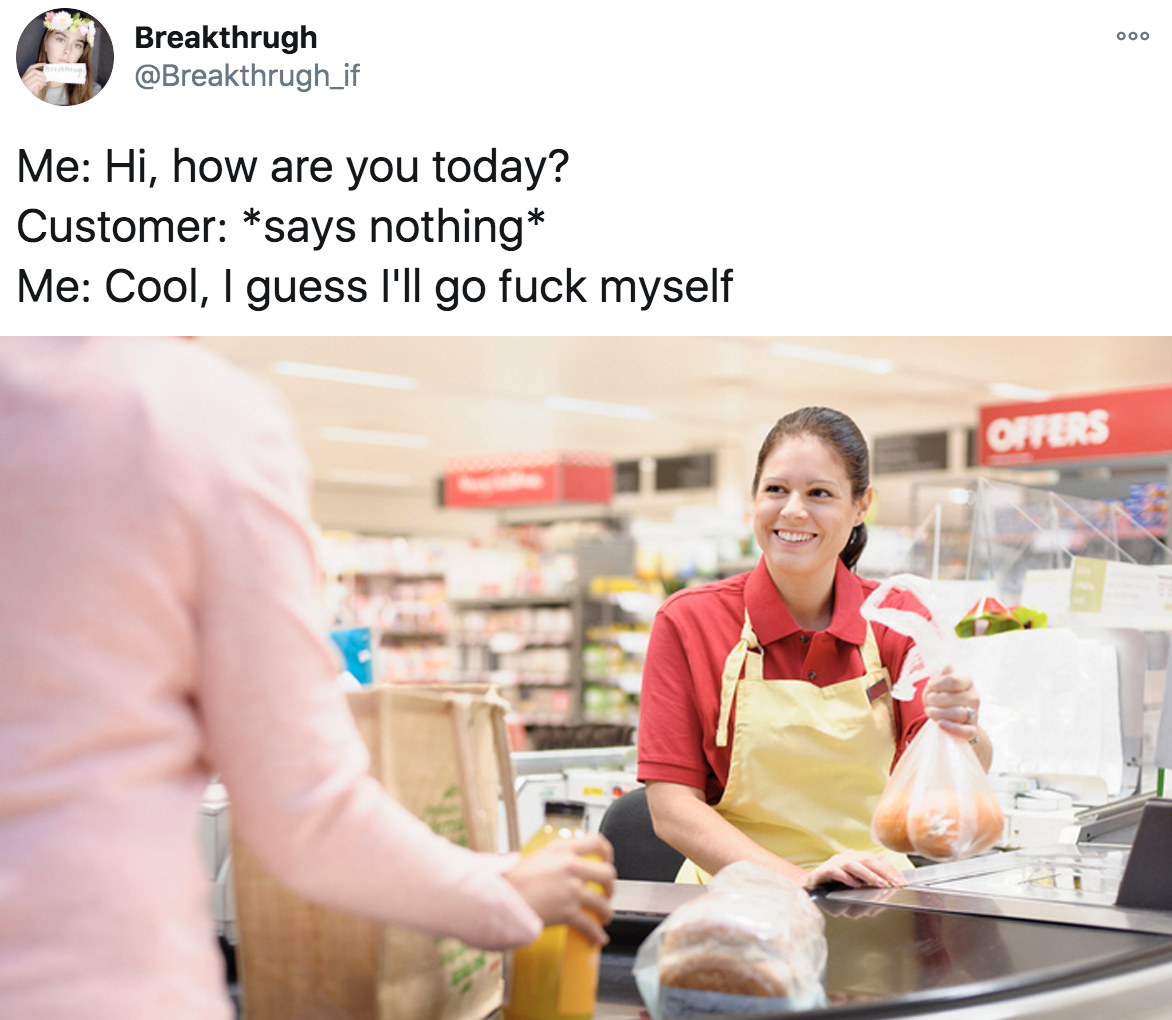 21.
Think the rules don't apply to you:
23.
Or, lord forbid, a penny:
25.
And, lastly, if you say something like this: