Before we get started, remember this post is full of SPOILERS.
Seriously, turn back if you haven't watched the last episode, "Thank You"...
OK. If you watched the The Walking Dead tonight, you just had your G.D. heart ripped out as you saw your worst nightmare come true.
WHHHYYYYYY.
It's not fair. Just not fair.
But what's even worse about this is that literally the worst character is still alive.
I'm talking about frowny ol' Father Gabriel.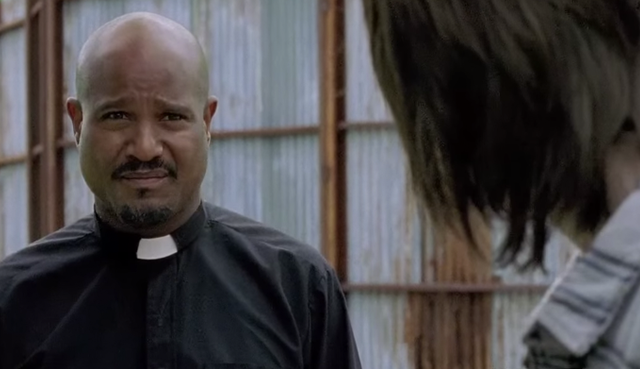 HOW DID THIS HAPPEN???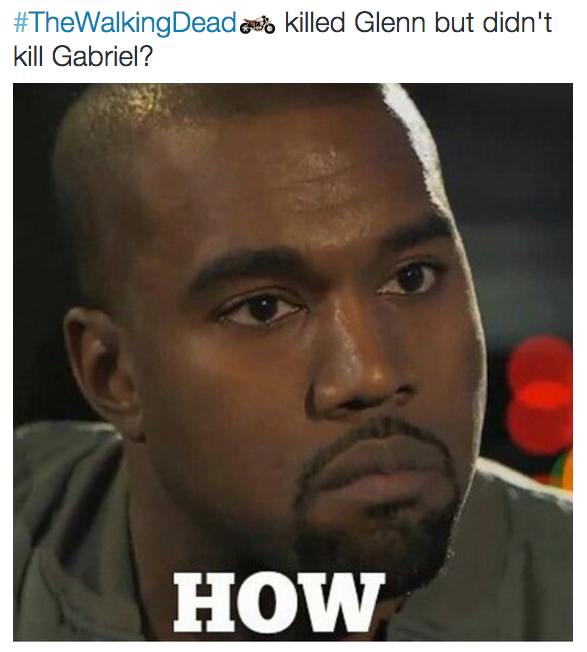 It makes no sense.
Glenn deserves better. America deserves better. EARTH DESERVES BETTER.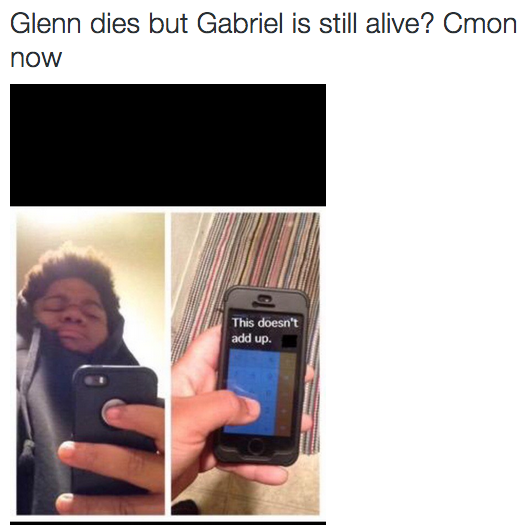 How did Father Gabriel outlive Glenn when he should be roastin' in Father Gabri-HELL???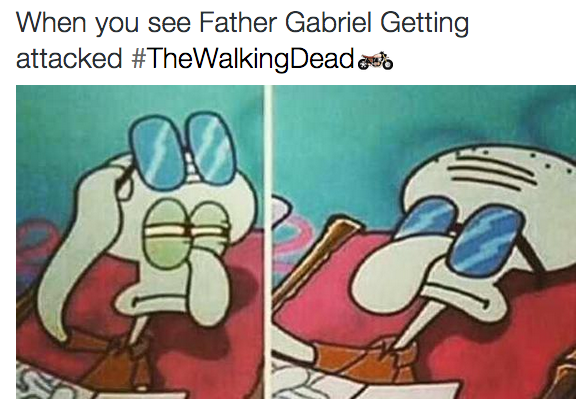 The people DEMAND A TRADE.
They demand ANSWERS.
They demand it in English...
They demand it in Spanish...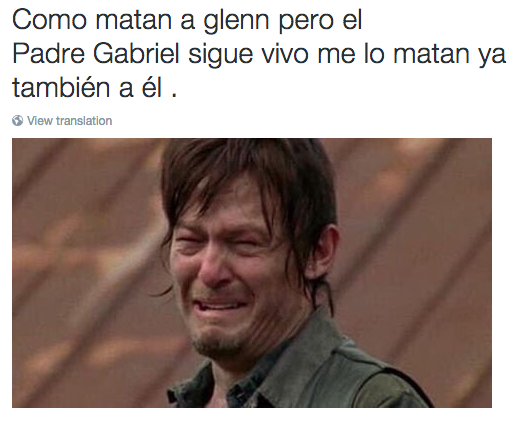 And, hell, they're even demanding it in Portuguese.
TAKE GABRIEL INSTEAD!
So let me ask you once and for all:
Oops. Something went wrong. Please try again later
Looks like we are having a problem on the server.
Who should it have been?
Our beautiful baby angel Glenn

Father "I'm a nuisance to everyone around me but I'm sure the actor who plays me is really nice but I still suck a whoooooole lot" Gabriel