1.
If the Earth is round, explain THIS: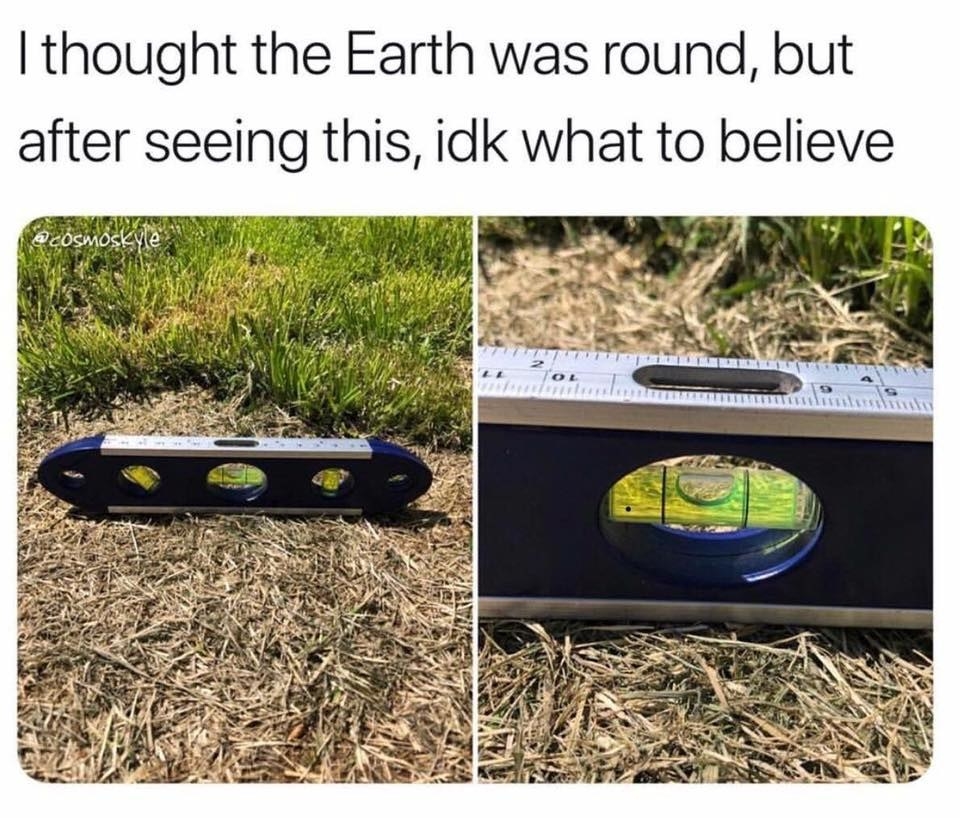 2.
Oh, yeah, and what about helicopters???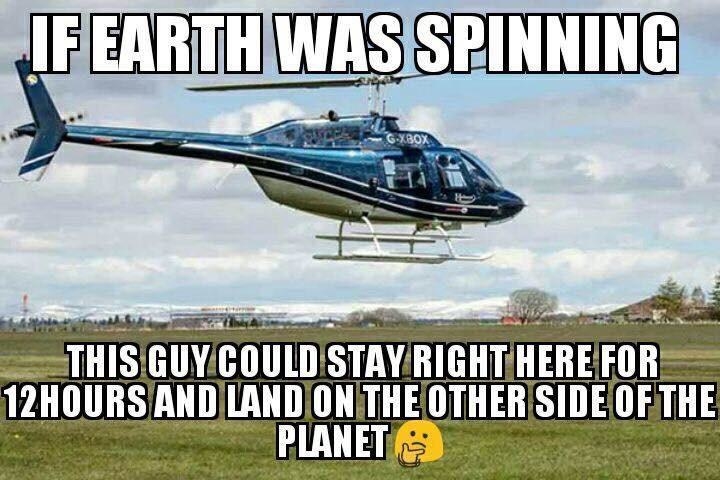 3.
Never seen a boat travel uphill!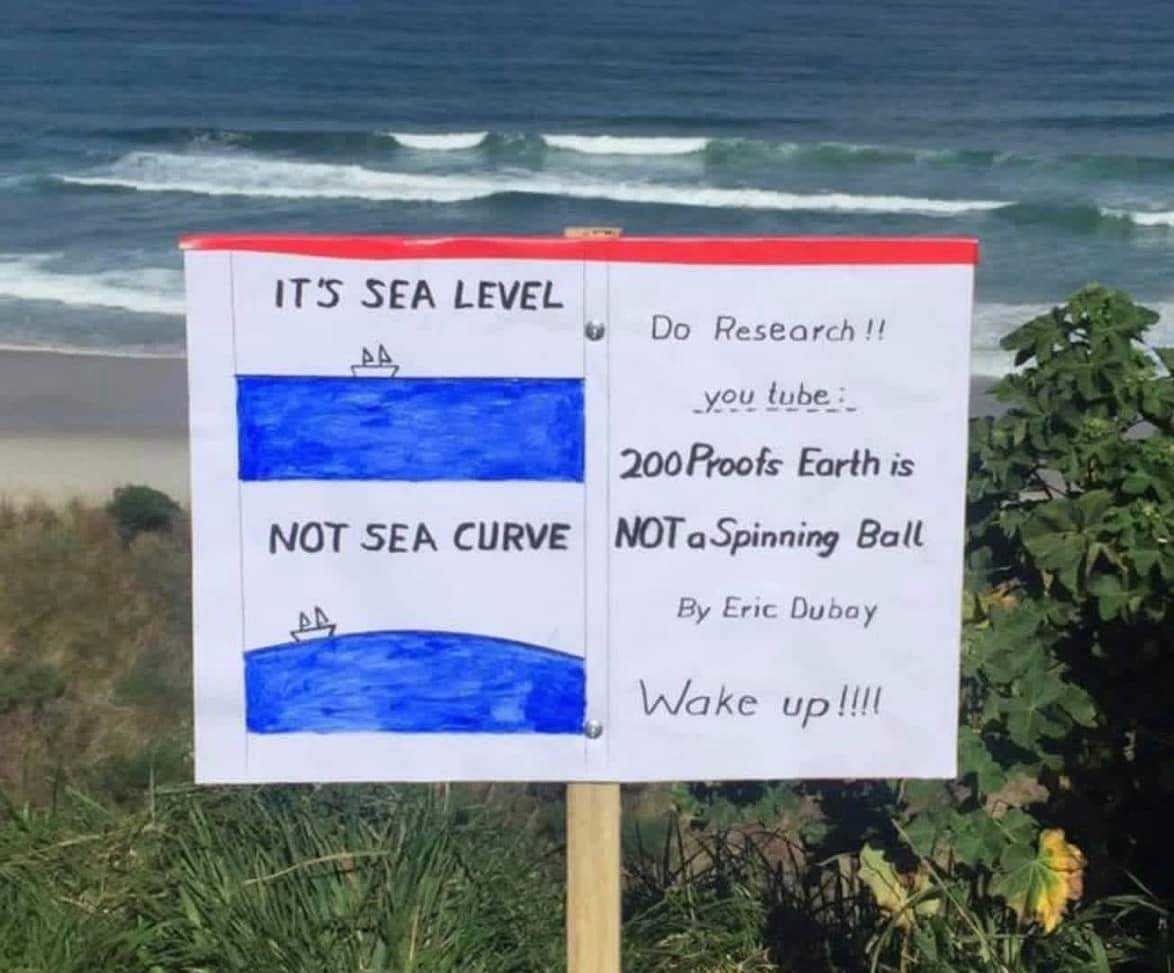 4.
You ever consider Bigfoot??? CONSIDER BIGFOOT!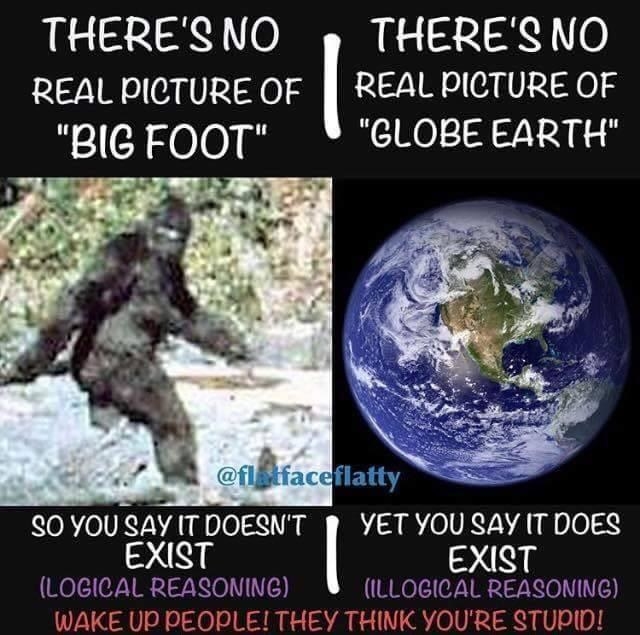 5.
I mean, it just makes sense: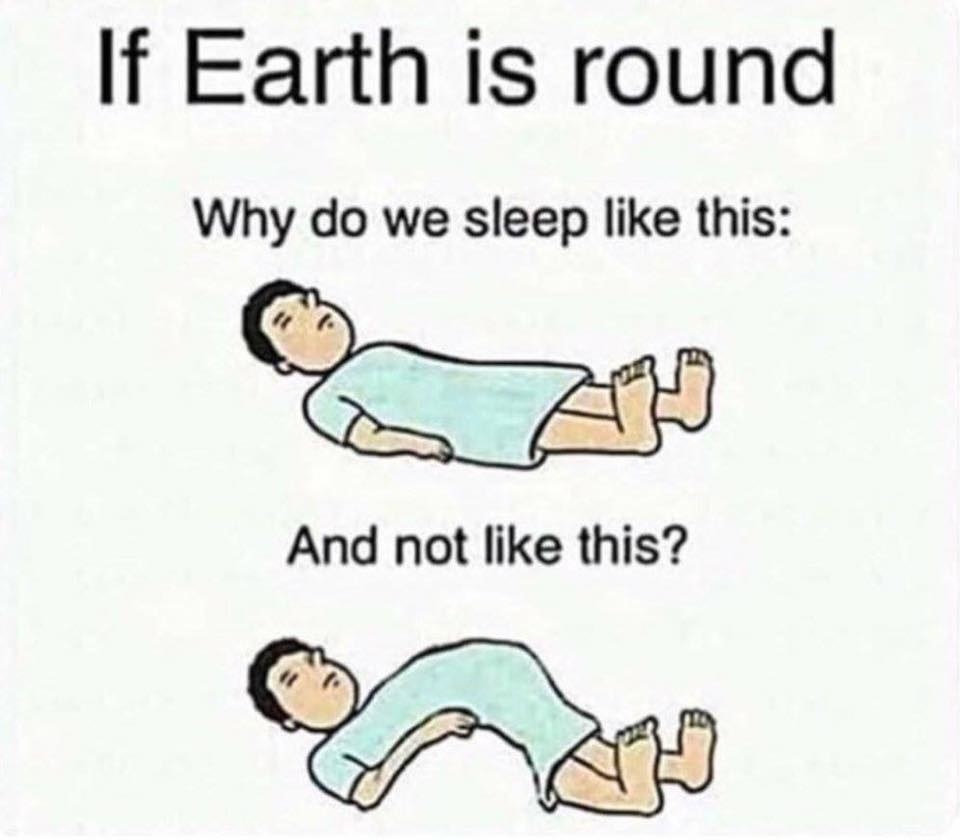 6.
Checkmate, round earthers!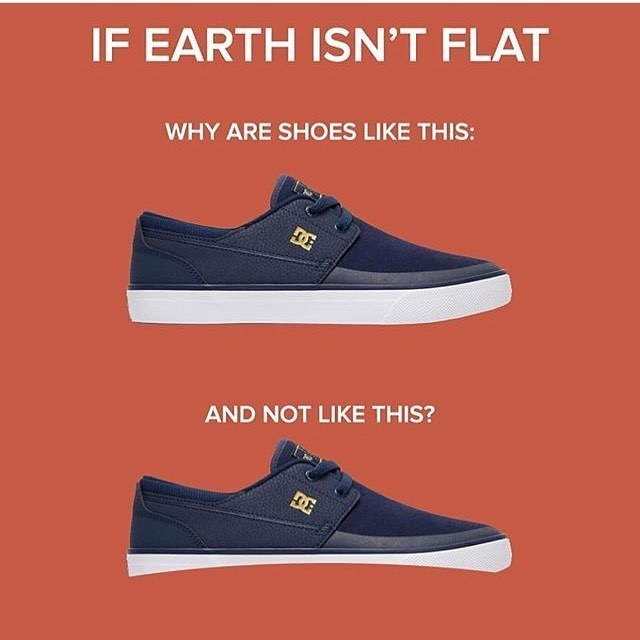 7.
Riddle me this!!!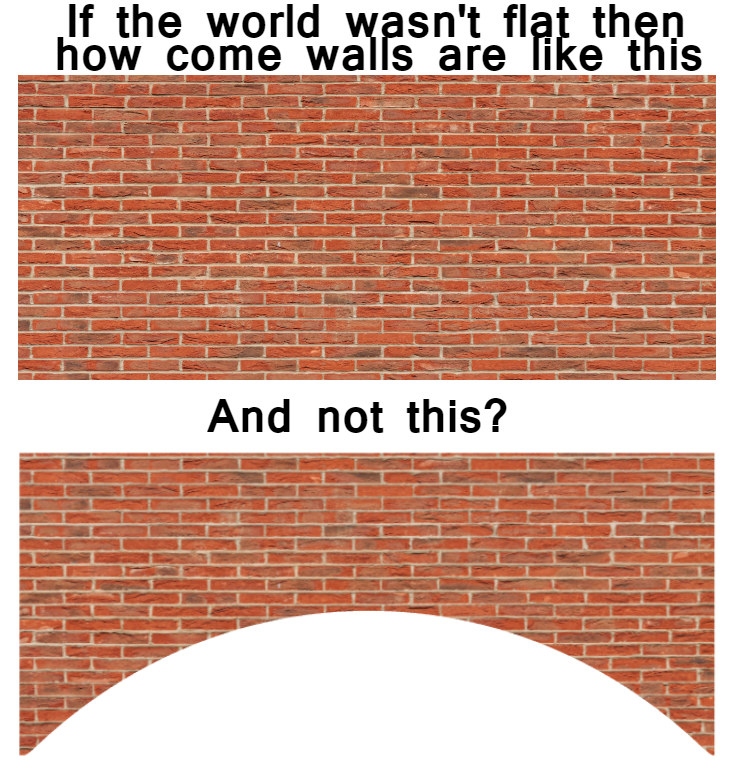 8.
Ya ever think about meteors? THINK ABOUT THEM!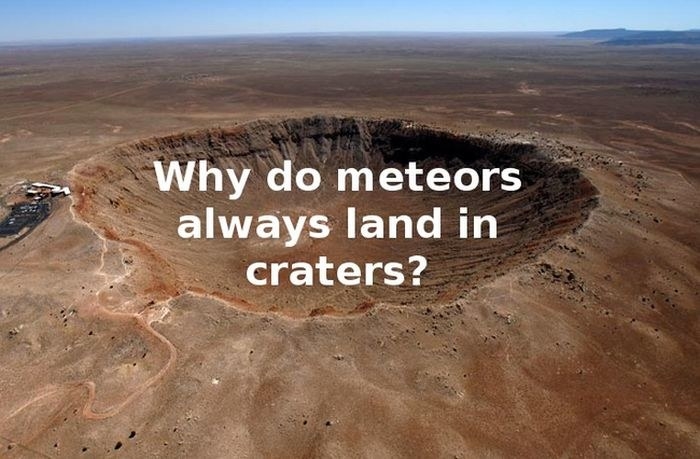 9.
Explain stars. EXPLAIN STARS! WON'T SOMEBODY PLEASE EXPLAIN STARS!!!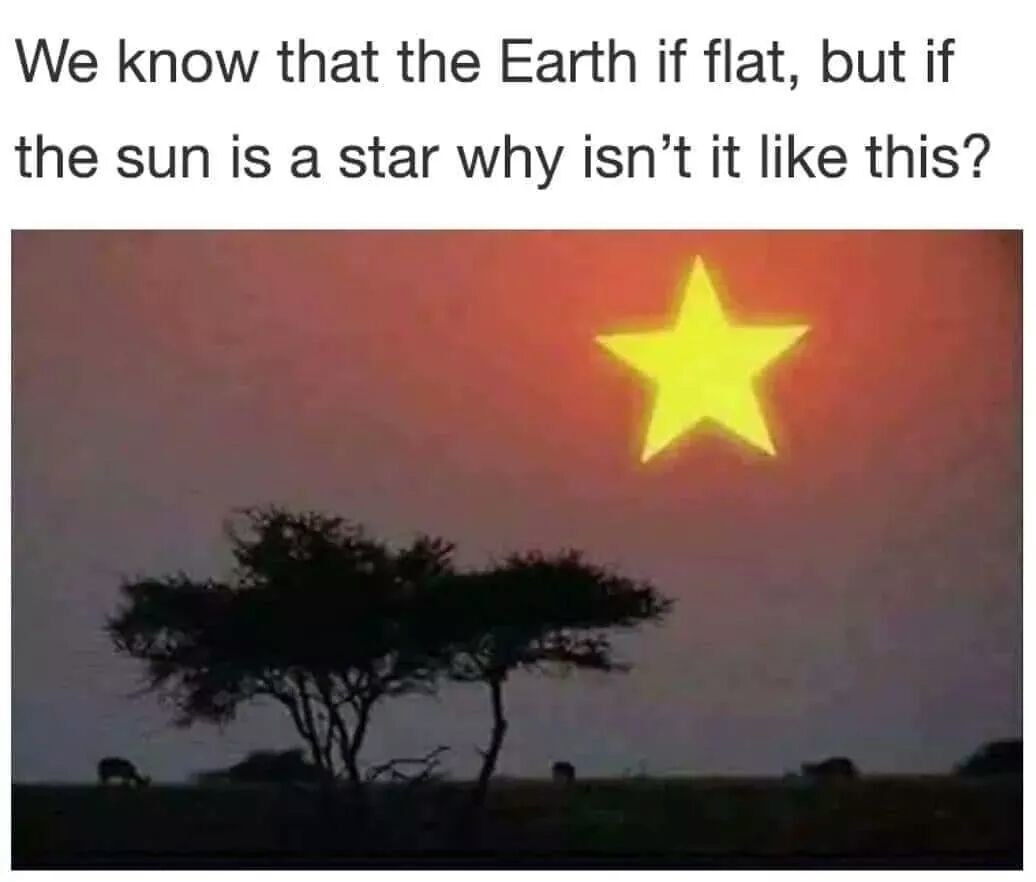 10.
Let me put it into words you'll understand: ball doesn't hold water. BALL DOESN'T HOLD WATER!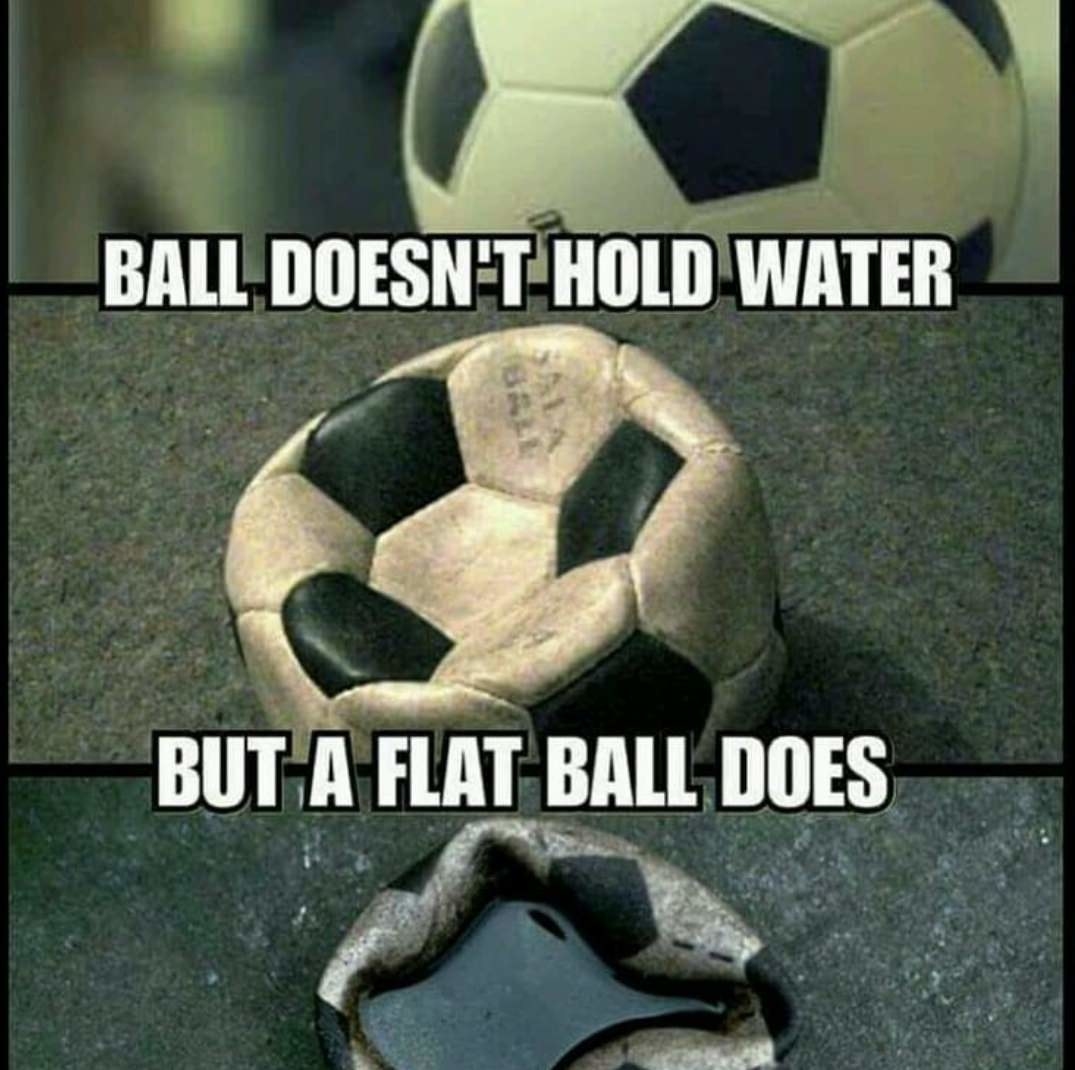 11.
Speaking of "Water":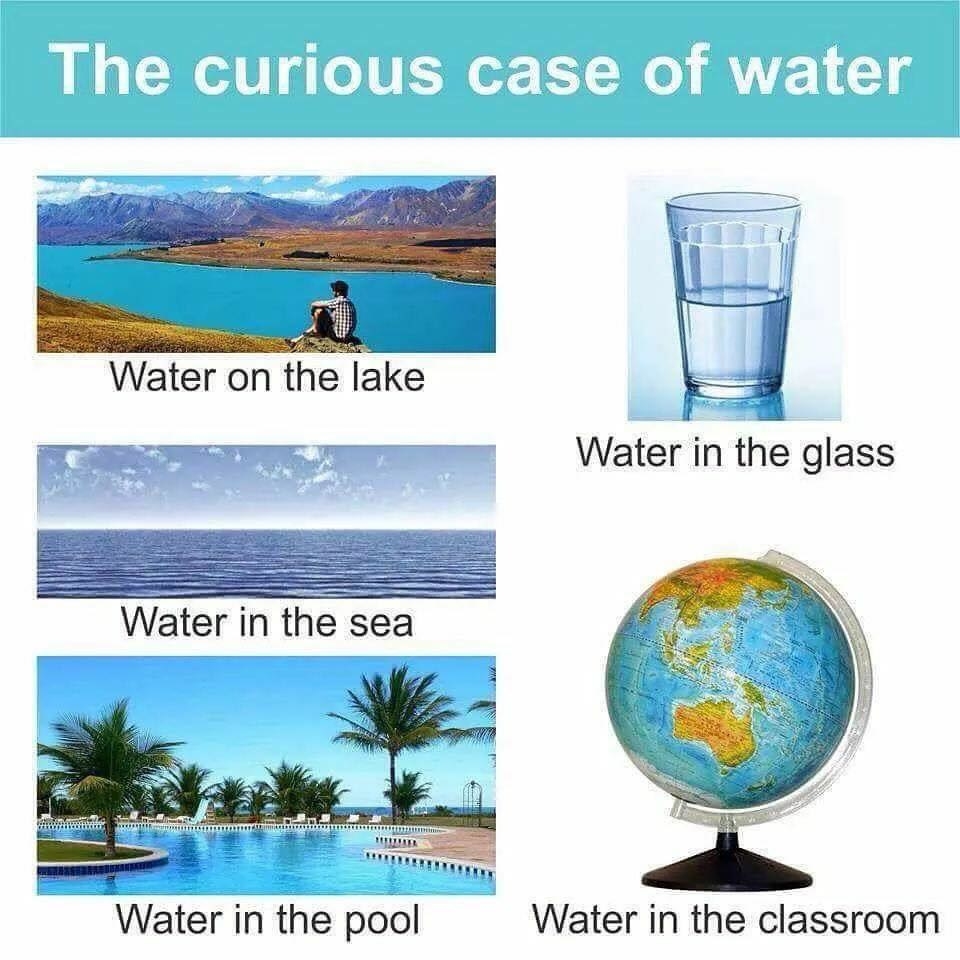 12.
And don't even get me started on GLOBAL warming: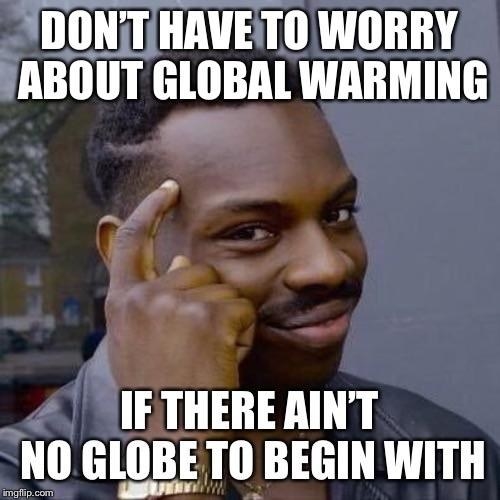 13.
Where's the sun's tail, huh? WHERE'S THE SUN'S TAIL???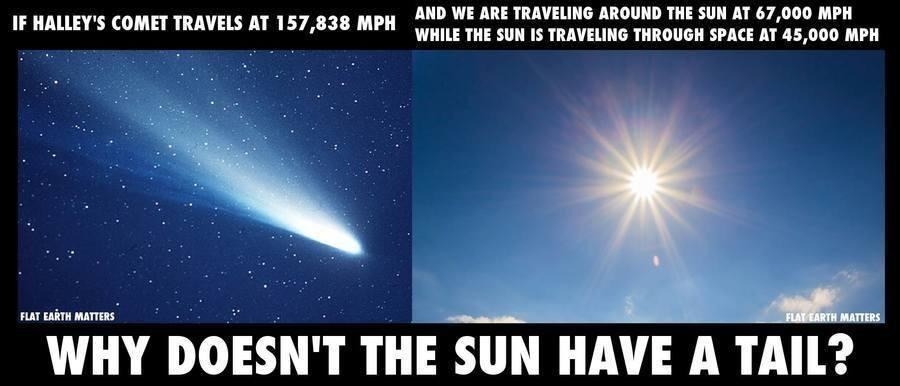 14.
Oh and uhhhh... chemtrails!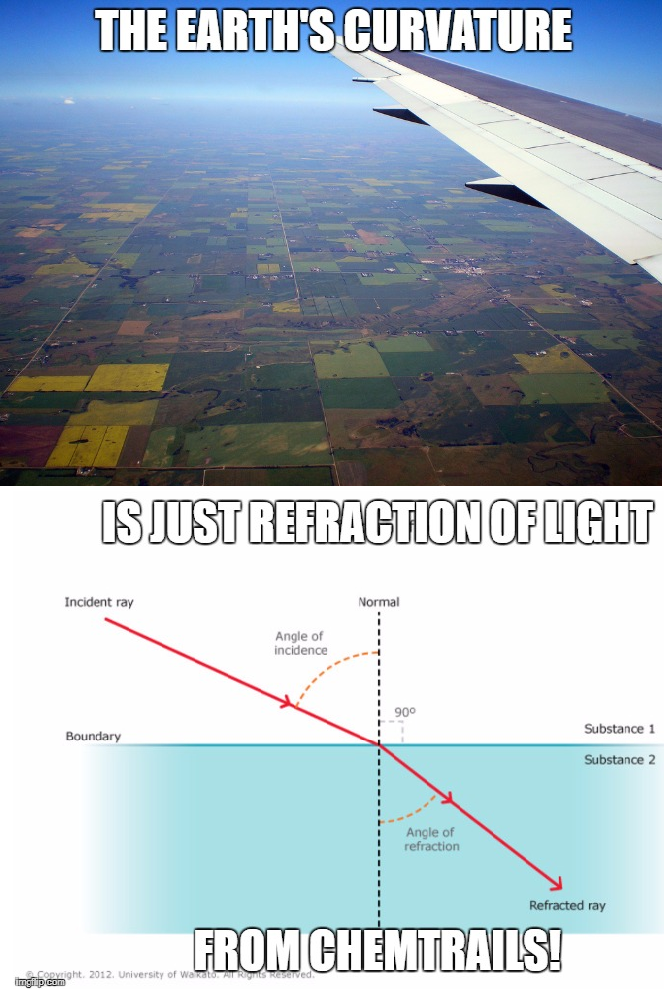 15.
Say it with me: #BasketballsAreFlat.
16.
It's just simple science: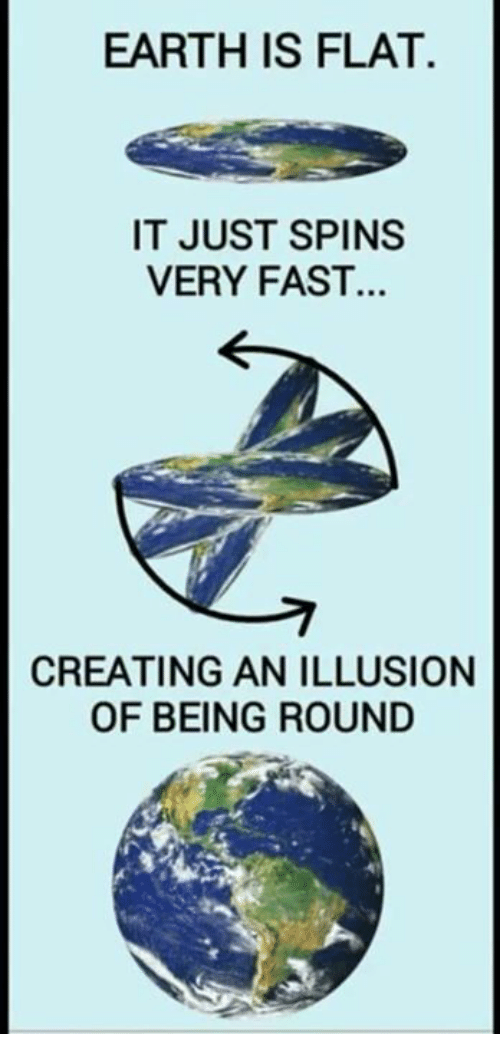 17.
In conclusion: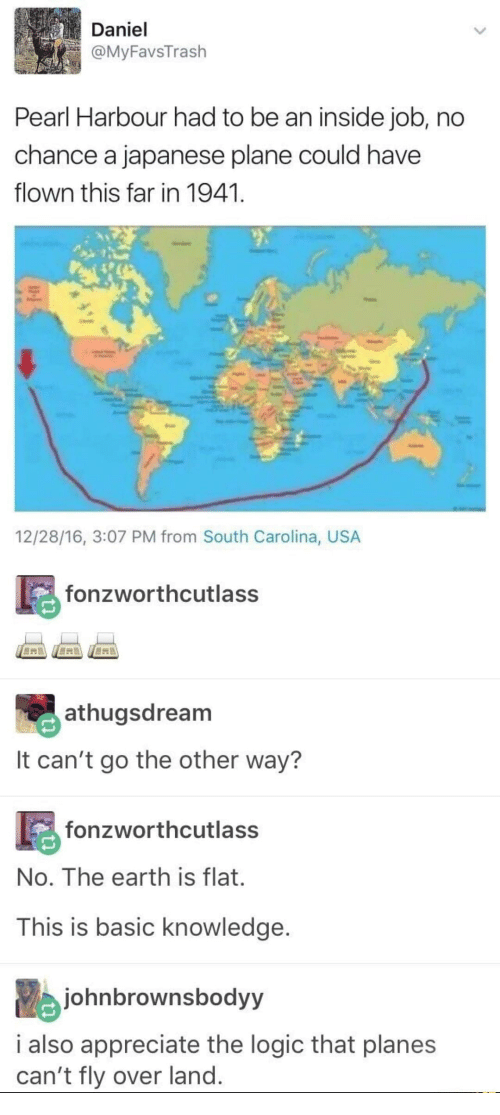 Looks like there are no comments yet.
Be the first to comment!