For Everyone Who's Still Scarred For Life By That ONE Scene In "Final Destination"
ALWAYS. CHANGE. LANES.
Picture this: You're driving down the highway, minding your own P's and Q's, and then...
You know EXACTLY what THIS means.
It may have been YEARS since the movie came out, but you aren't taking ANY chances.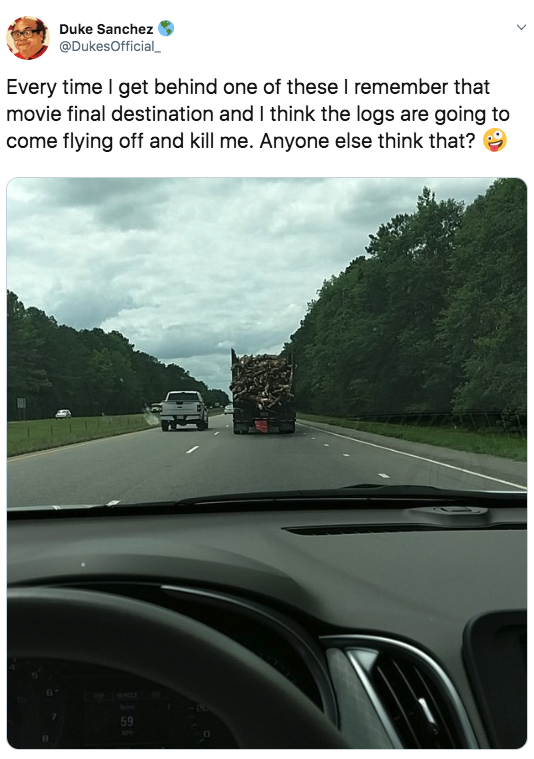 Thanks a lot, Final Destination.