This is Guy Fieri (pronounced "geye fee-air-ee"). You know him for his trademark hair and trademark goatee.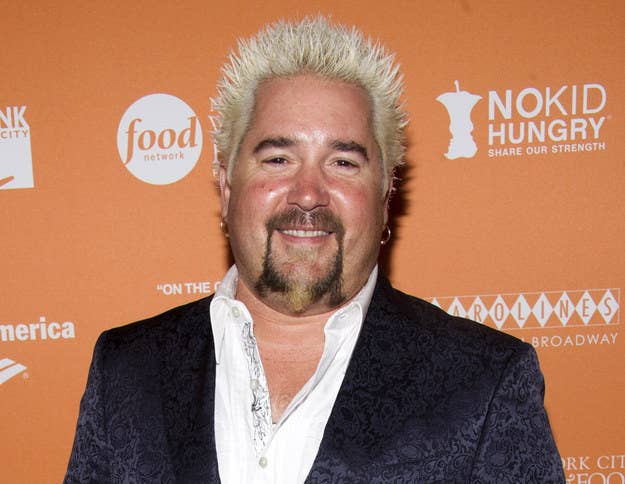 This is the back of Guy Fieri's (pronounced "gee fee-et-tee") head. It is yellow, it is spiky.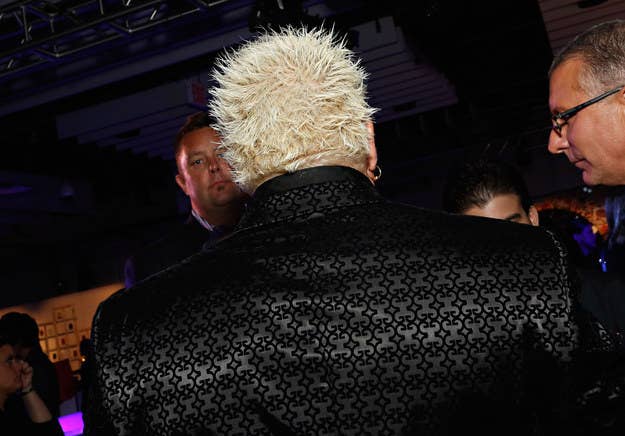 Here is Guy Fieri (pronounced "gum fum-yum-tum") rubbing his trademark facial hair.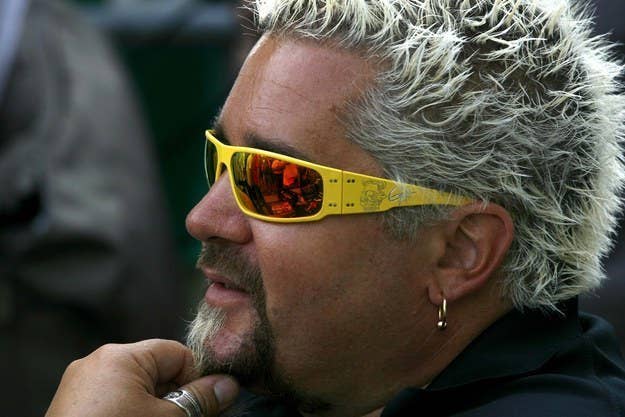 And here is Guy Fieri (pronounced "goo fa-doo-dee") blessing the children.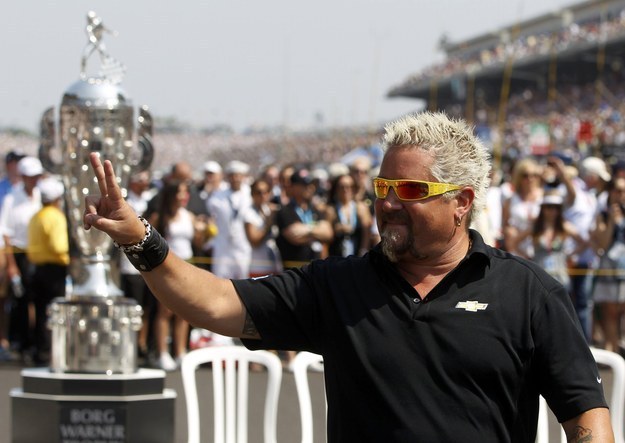 You know this man. Look at him. You know him. You want to be him. But did you ever think you'd see him WITHOUT his mask on?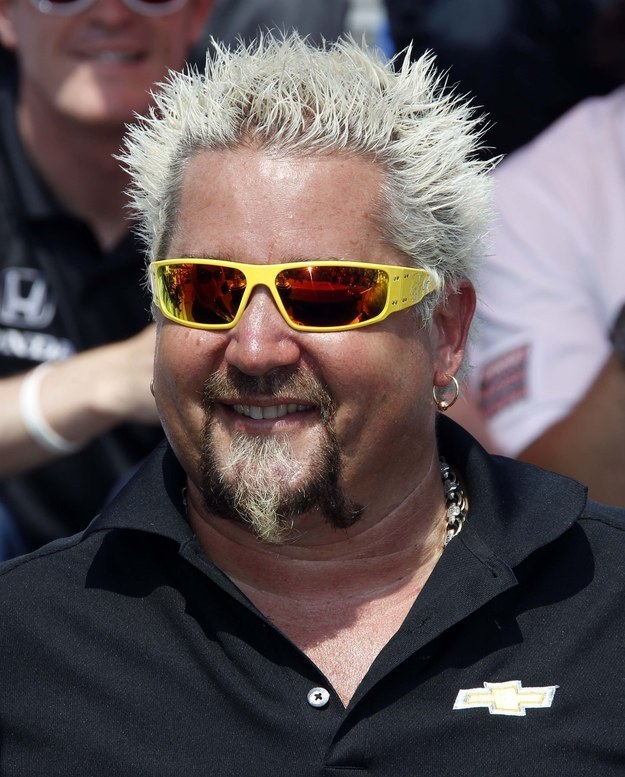 BEHOLD: WHAT GUY FIERI (PRONOUNCED "GOOP BA-DOOBLE") LOOKS LIKE WITHOUT HIS TRADEMARK HAIR AND FACIAL HAIR: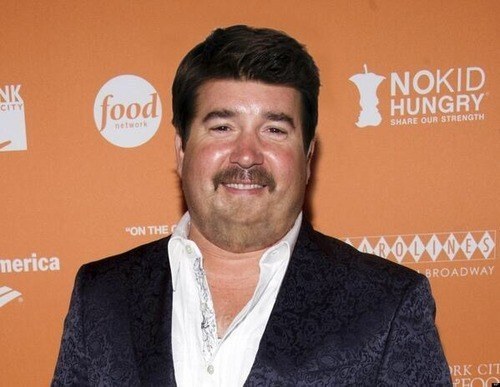 GONE ARE THE FROSTED TIPS OF YORE. GONE IS THE MAJESTIC GOATEE. ALL THAT REMAINS IS PURE, UNADULTERATED GUY. 100% UNCUT, RAW, OILY GUY.
ONCE YOU SEE IT, THERE'S NO GOING BACK.