20 Ways High School Teachers And College Professors Are Completely Different
"tHiS wOnT fLy In ColLeGe."
2.
They are super intense:
5.
They are SUPER strict with directions:
6.
And they don't appreciate any funny business:
9.
And they make zero effort to get to know the students:
10.
College professors have absolutely no room for failure:
13.
College professors take tests very seriously:
14.
Super, super serious:
16.
They rarely give extra credit:
17.
College professors only cancel class if the situation is truly desperate: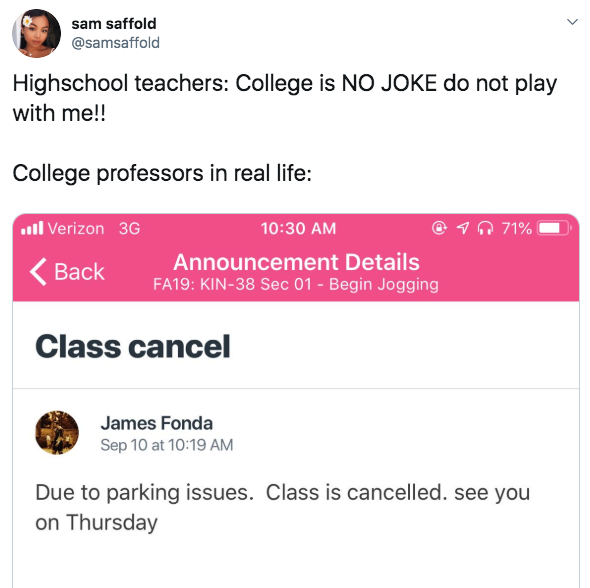 18.
Like, truly desperate:
20.
And they're super intimidating: