While in a rush to get all sorts of supplies and all sorts of alcohol, people are buying stores out of nearly everything. That is, except...
Corona.
In some stores there's still shelves of it left.
People are really not buying it because of COVID-19.
This is a thing humans with a brain much like yours are doing.
These people really exist.
And they're supposed to wash their hands as much as you.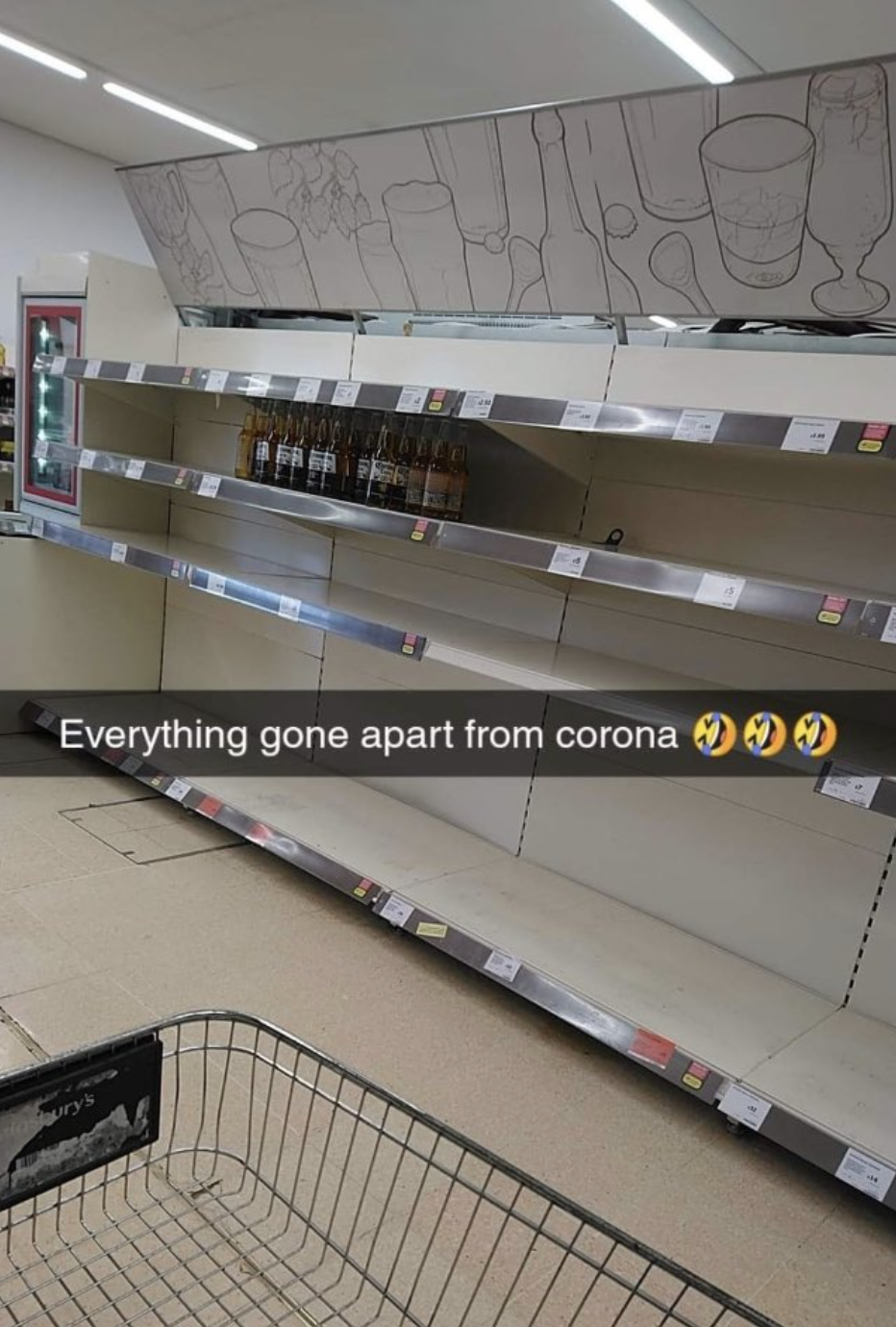 I mean, come on!
How thick can ya be, my friends!
Sheesh.
You kiddin' me?
You pissin' up me leg?
People, man. People.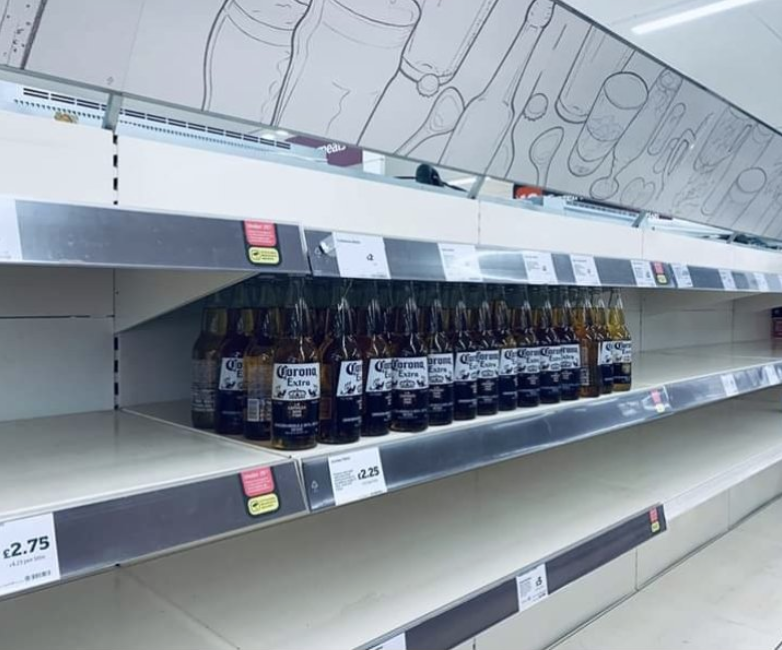 I can't.
I simply must not.
My brain is broken.
But somehow not as broken as these folks.
At least the Belgians have the right idea.