If you're like us, Space Camp is something that's always present in your life but always out of reach. In between pairs of Skechers and trips to Universal Studios, it was the ultimate prize on every game show growing up.
You dreamed of making it past that last temple guard, of climbing the Agrocrag and getting the holy grail as your prize. It was the promised land. It was a place most kids never got to go to. And now there's only one Space Camp left, located in Huntsville, Ala. (Nope, it's not in Florida!)
You are never too old for Space Camp, no matter what your parents say. Seriously, if the website says it, it's fact.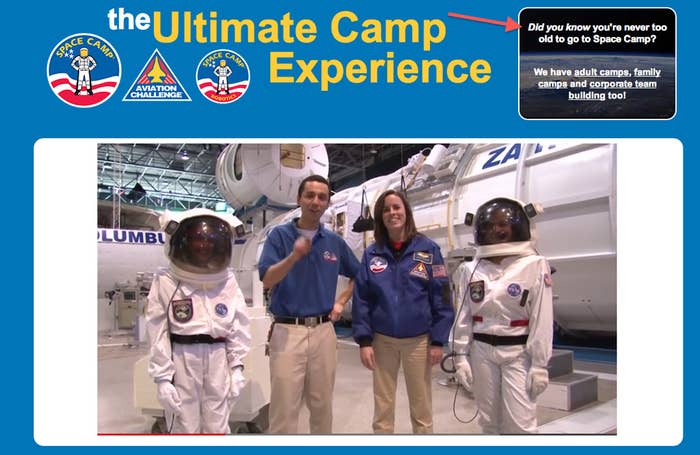 The Huntsville Space Camp boasts a number of programs, from child programs to family programs to adult programs. For $549 per person (not including airfare), we would be spending the weekend at ADULT SPACE CAMP.
That's right. These two adults, Lauren (that's me) and Dave (that's me) would be experiencing Space Camp in all of its glory.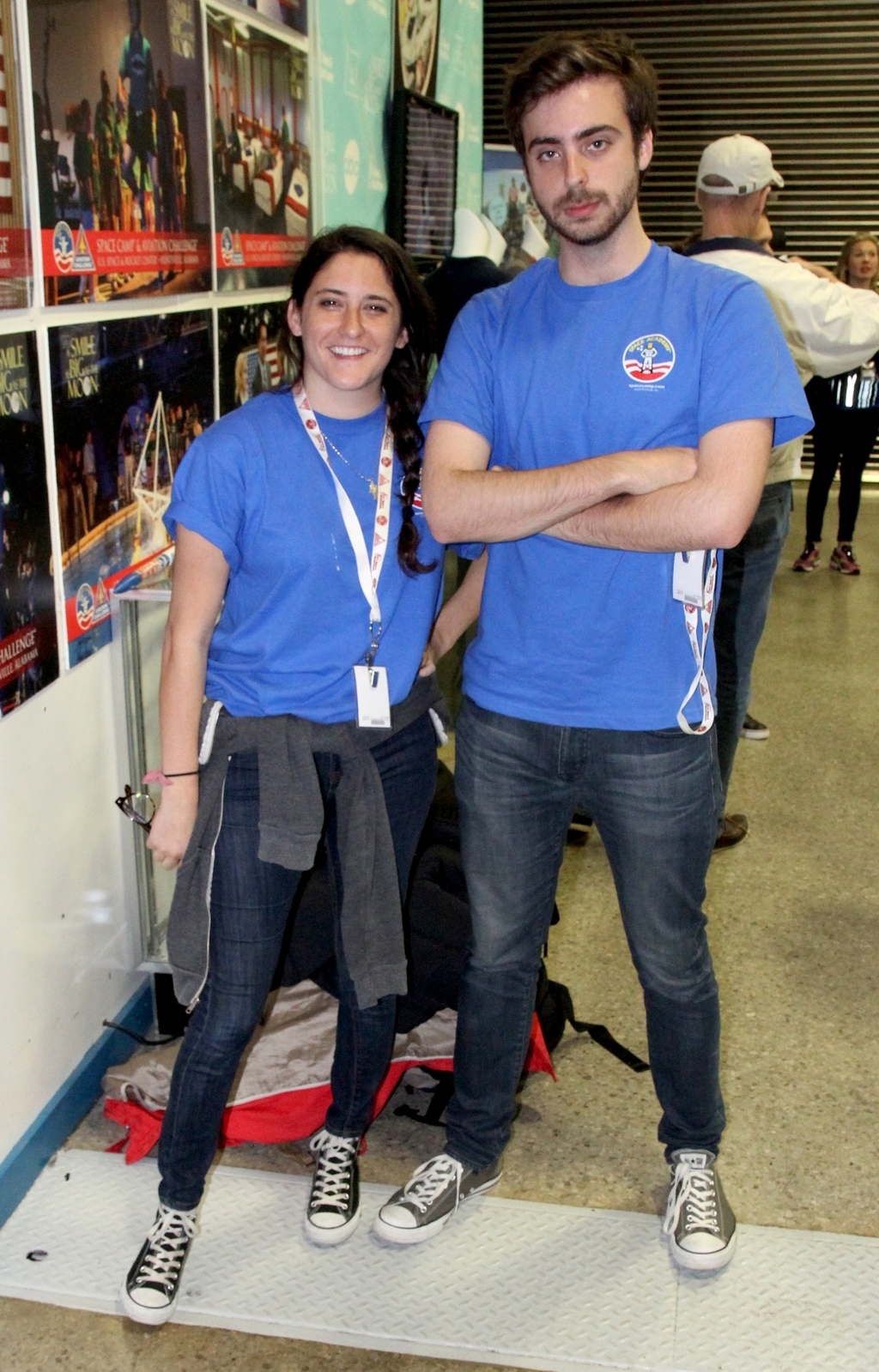 This is what Space Camp looks like from above (from SPACE even). It would be our home for the next three days:
The first thing you notice at Space Camp is a giant rocket. That's how you know you are in the right place. Clearly a giant rocket is something you'll only find in space/at space-themed places.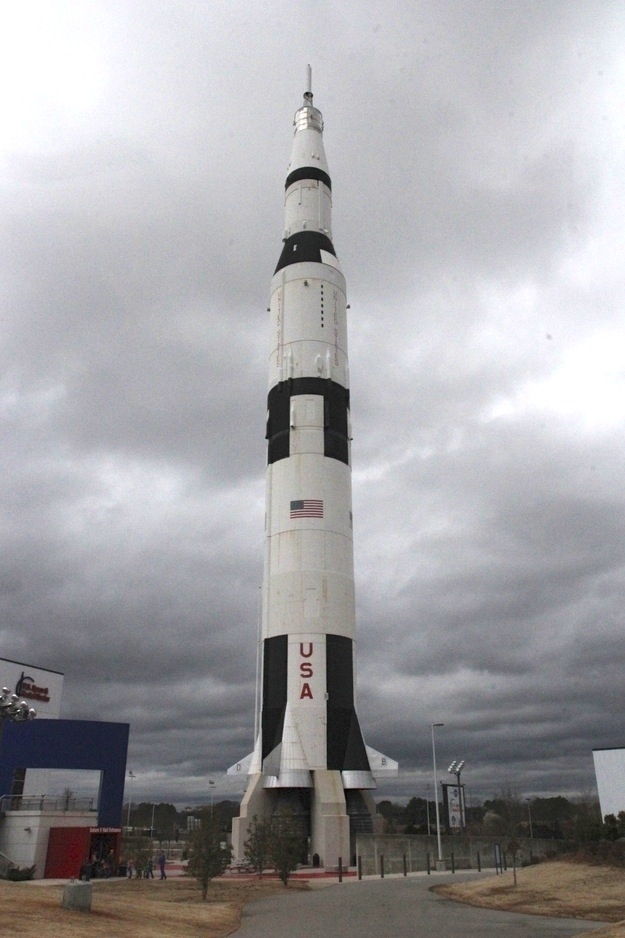 The second thing you notice about Space Camp are the massive amounts of children.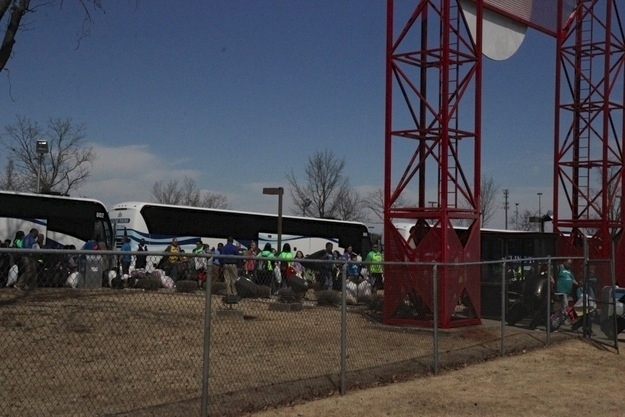 The third thing you notice about Space Camp is the barbed-wire fence running around the entire grounds.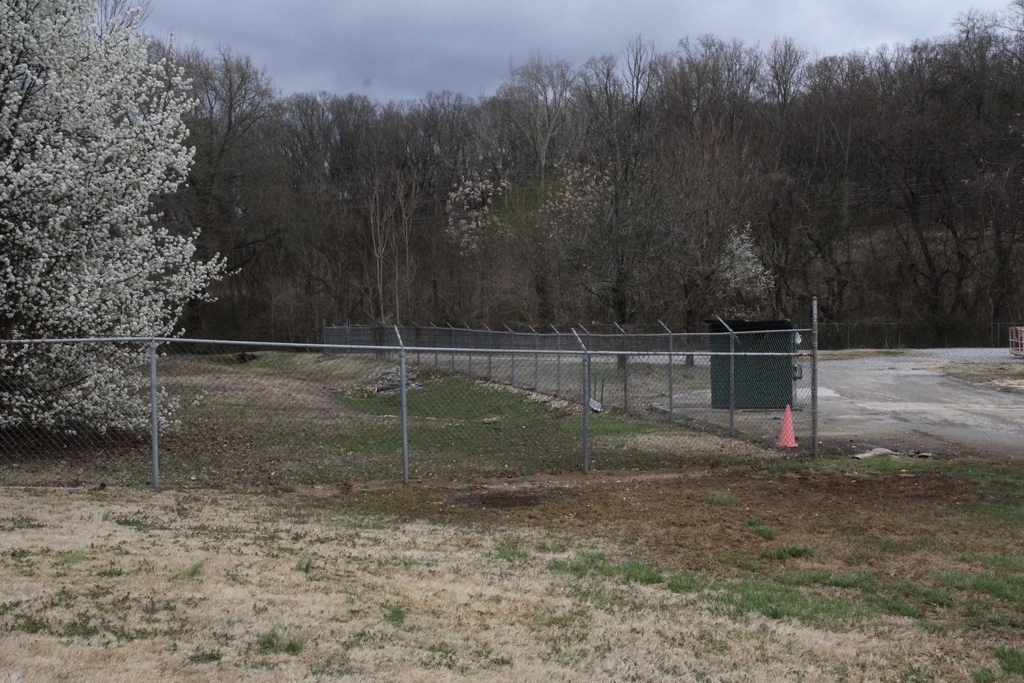 And the last thing you notice is this huge building shaped like paper towels.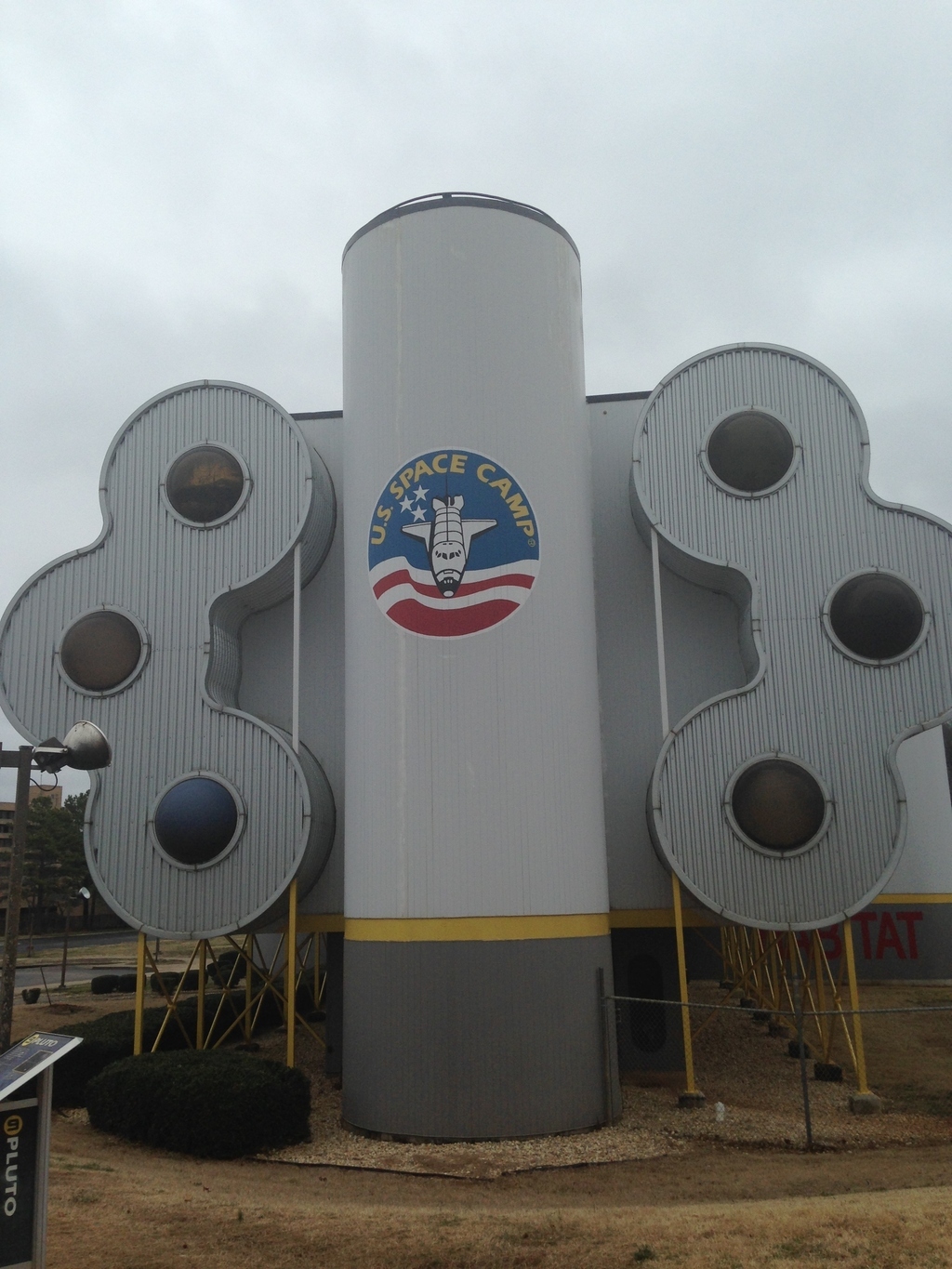 This paper towel building is the Space Camp version of bunks, called the "habitat."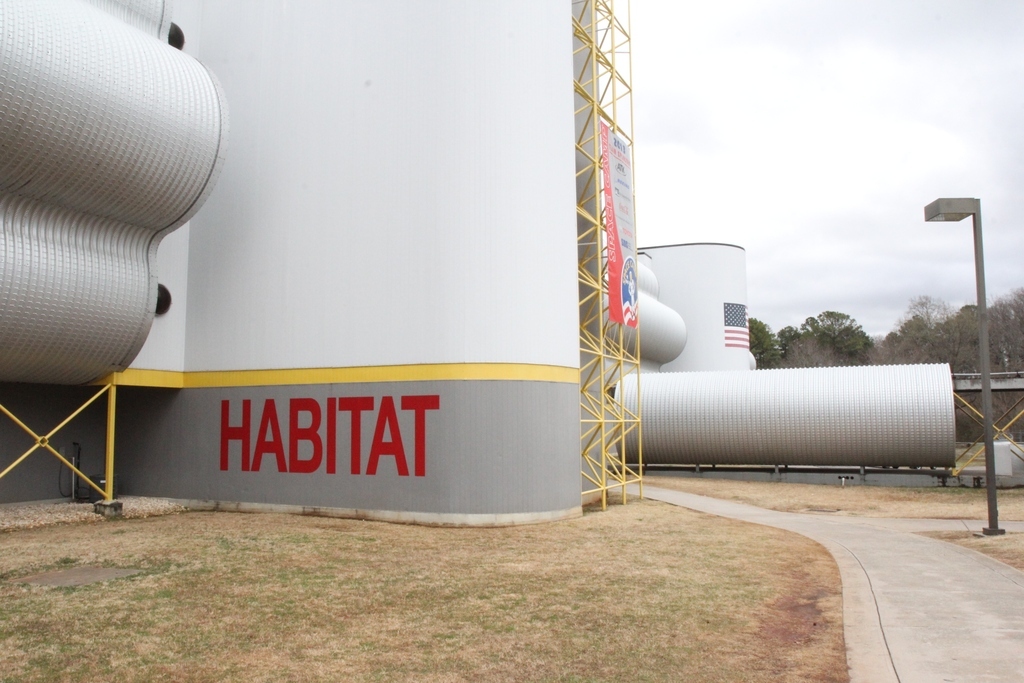 When you walk into the Paper Towel Zone, you quickly realize nothing will ever be the same.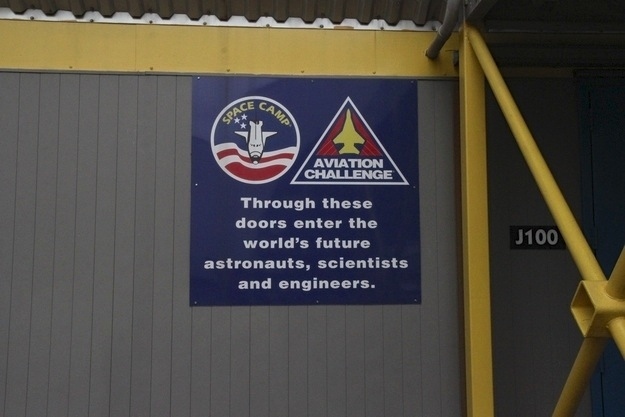 Because this isn't any regular old camp. This is SPACE CAMP. Here, the water fountains aren't just water fountains, they're...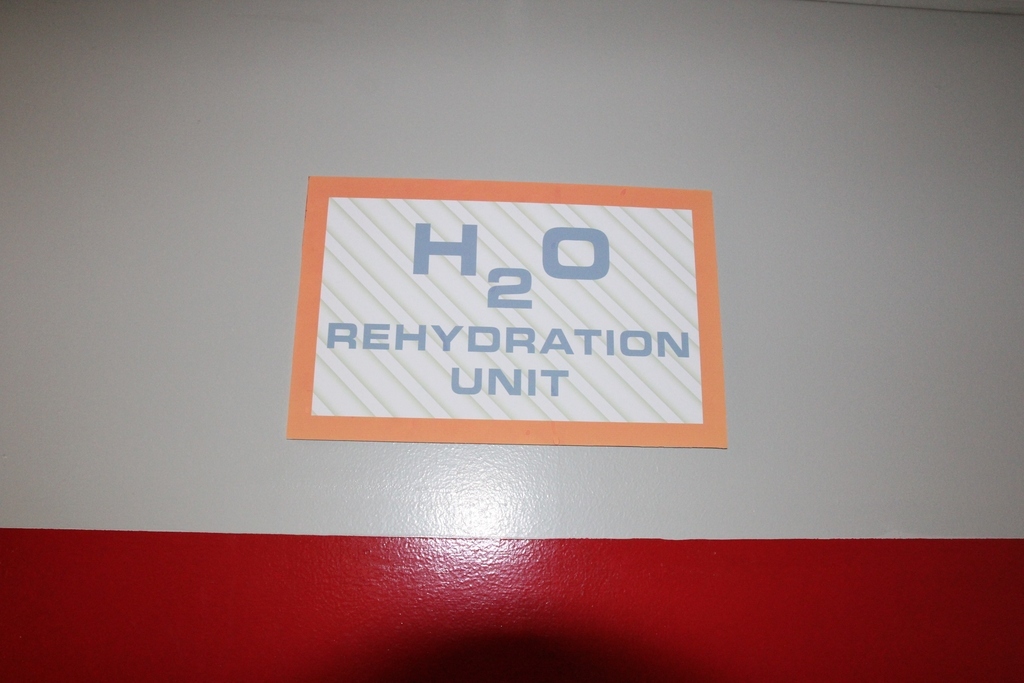 And the bathrooms aren't just bathrooms, they're called...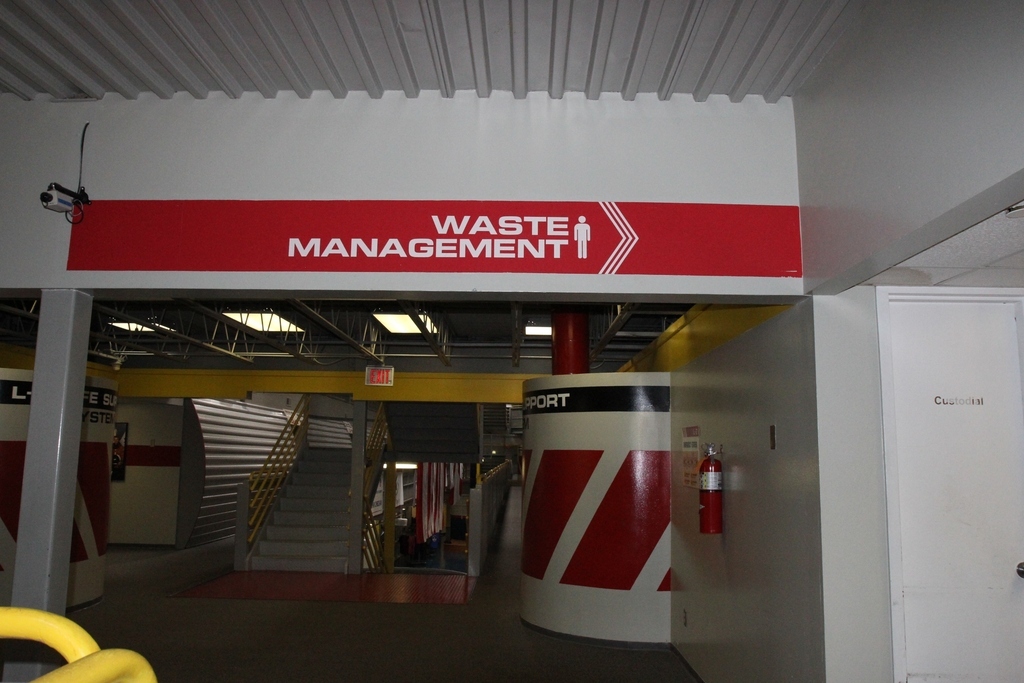 And instead of going to the infirmary to get out of swimming lessons, you go here: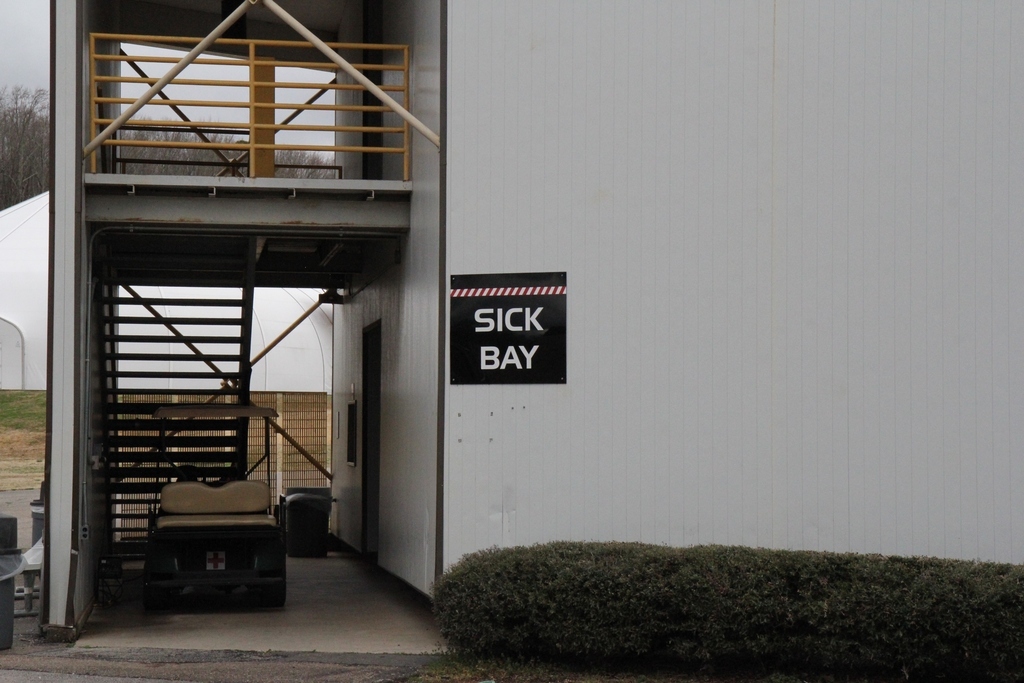 At Space Camp you stay in windowless pods that run throughout the habitat: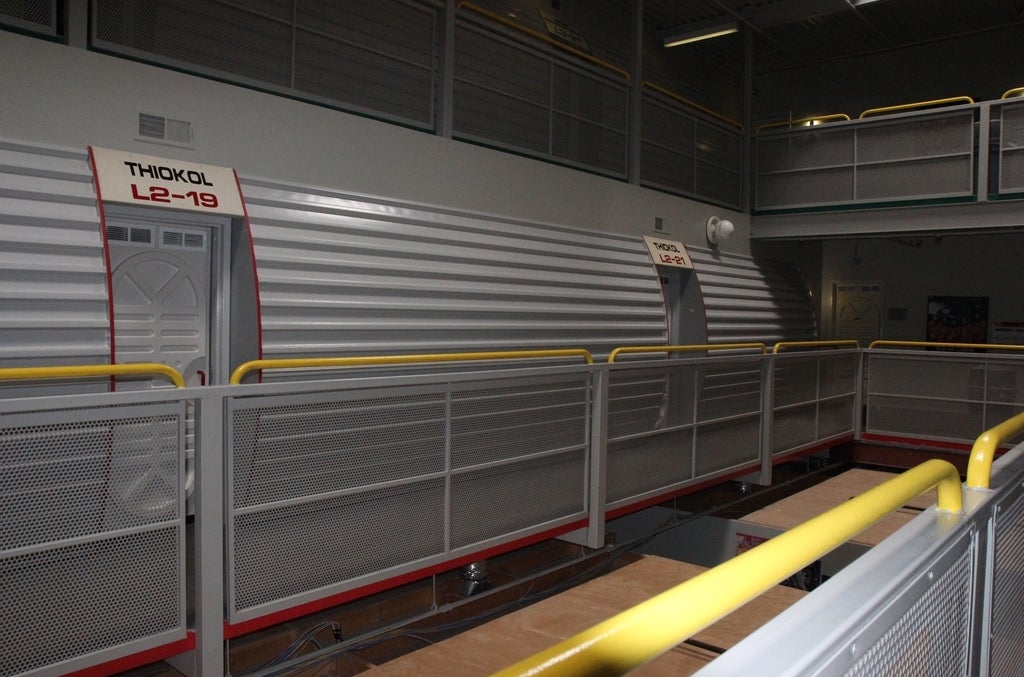 This is what they look like from the inside: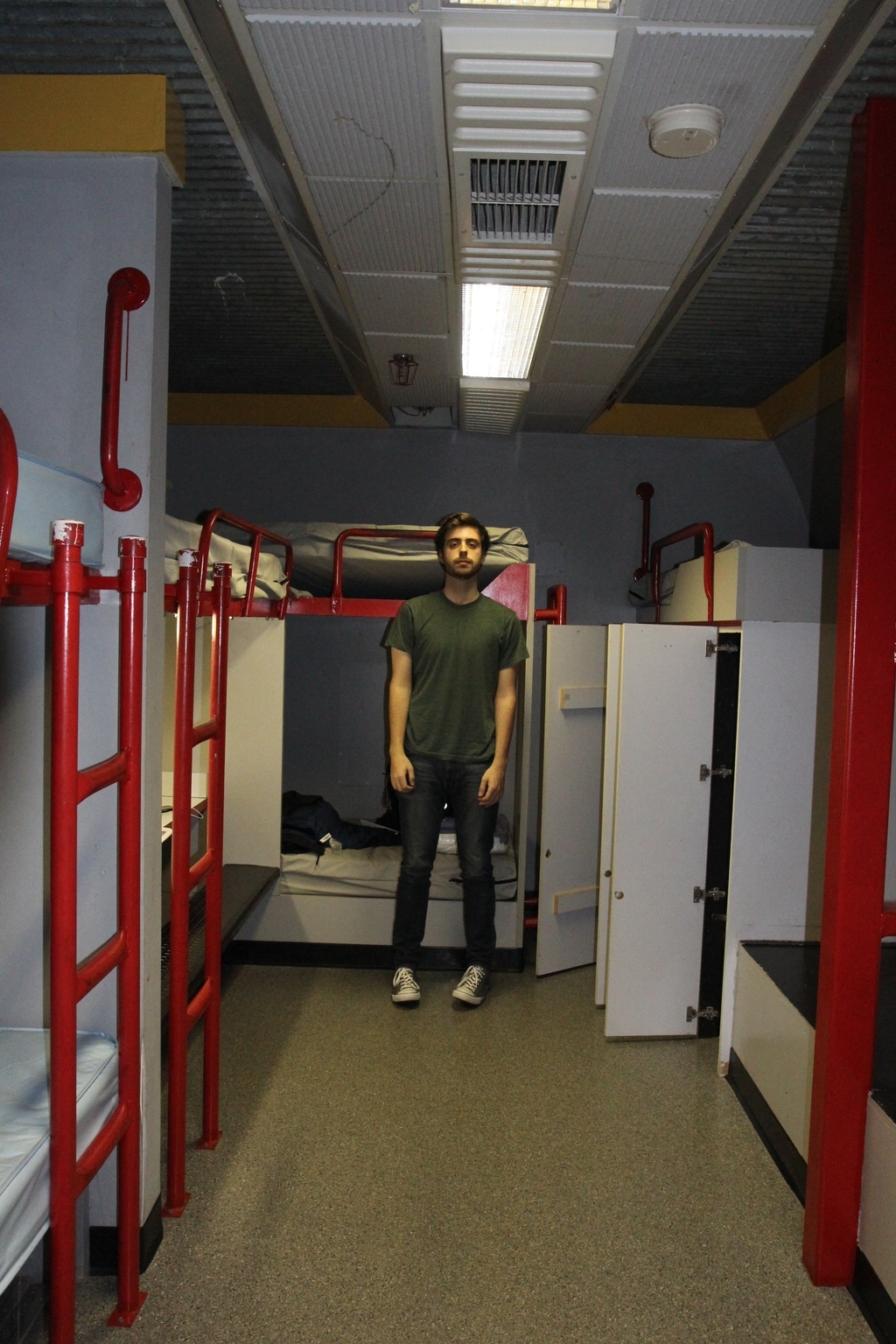 This is what one of the bunks looked like. Cozy!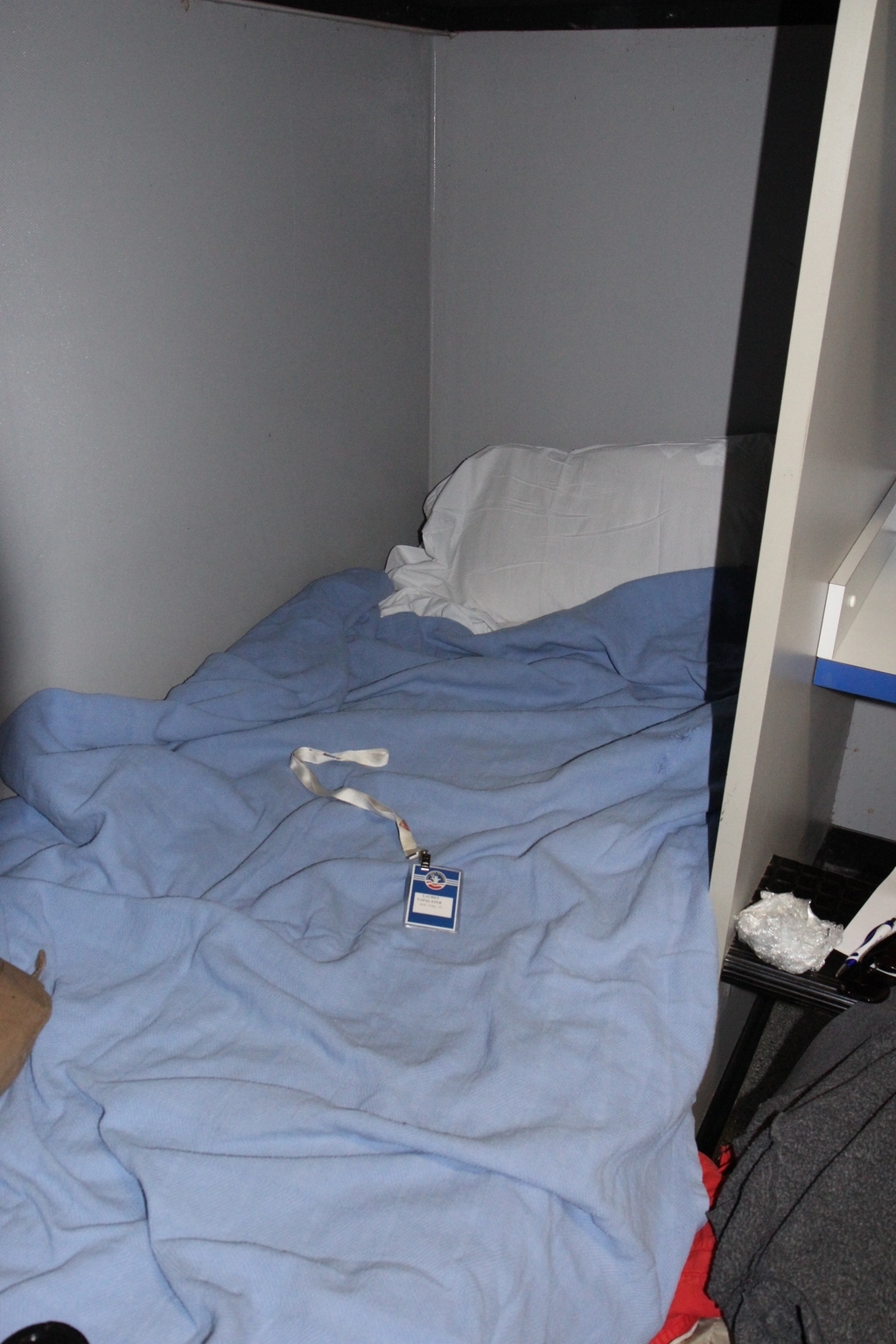 After checking in we got these sweet lanyards. They basically showed that we were allowed to be there, which was important because we were two of literally, like, 20 adults.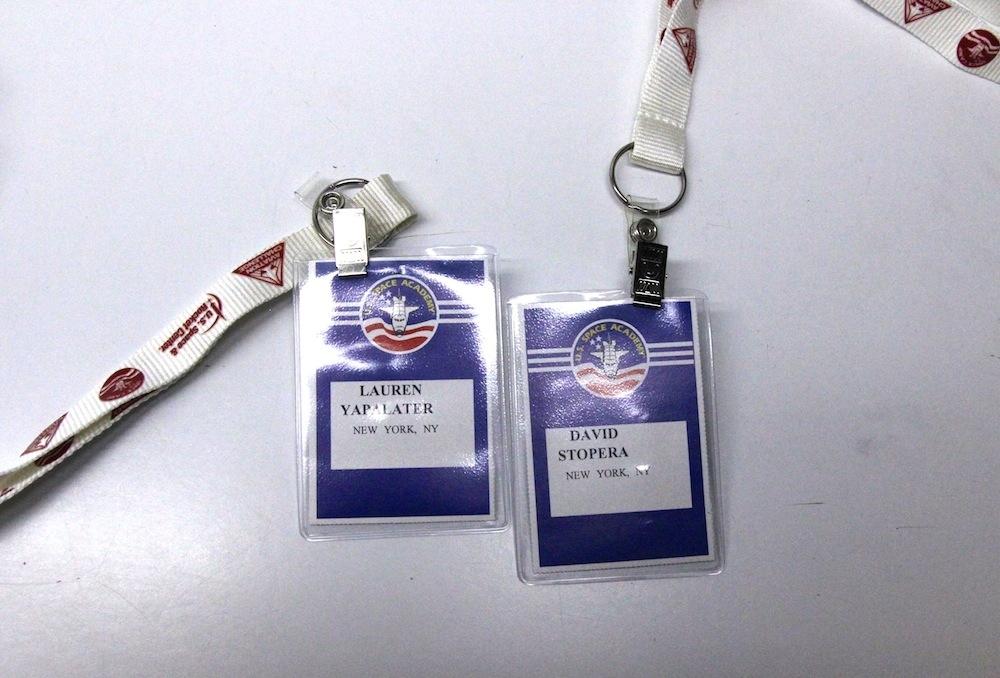 This is the face of a FUTURE ASTRONAUT: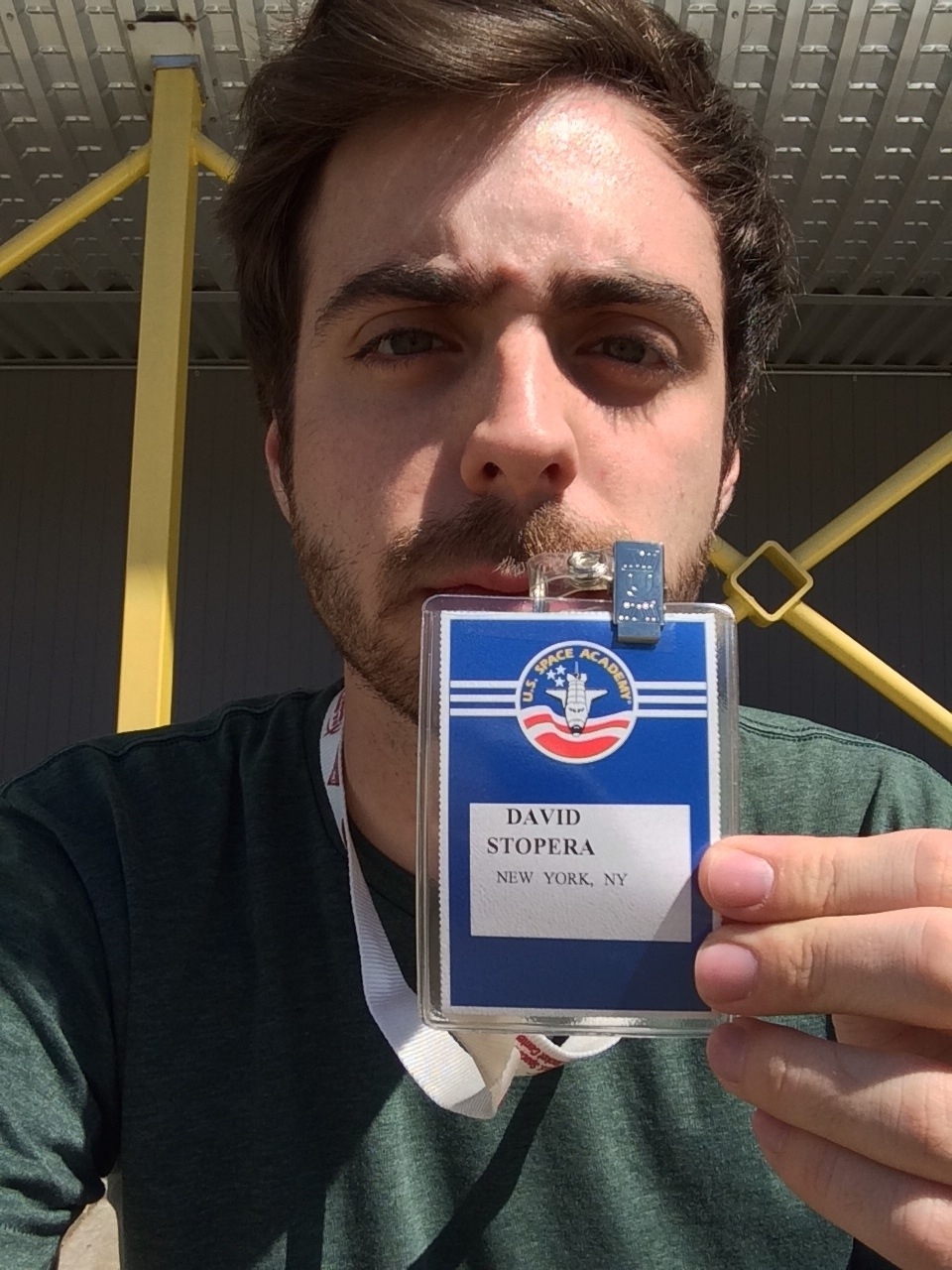 We were also handed our itinerary, giving us a sneak peek at what we'd be doing for the next three days.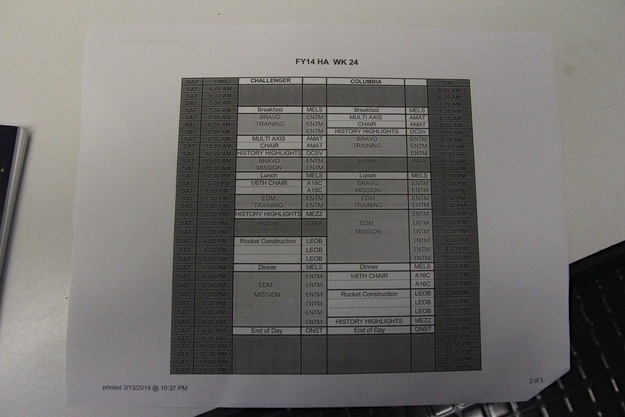 Especially interesting was this mission, which would finally unite the juggernauts of Space Camp and electronic dance music into a magical duo.
Next up was orientation, where we learned some ground rules of Space Camp. First up: Always wear your wristband.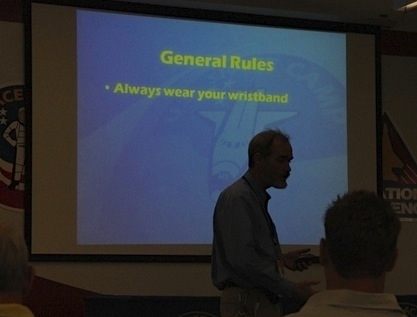 Second: If there's a fire, put clothes on!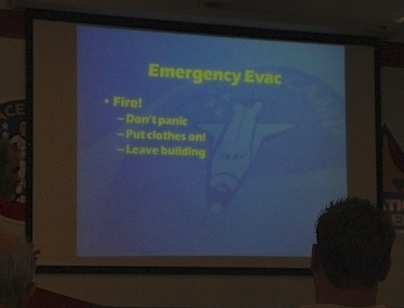 And third, lights out! Rules are RULES in the habitat.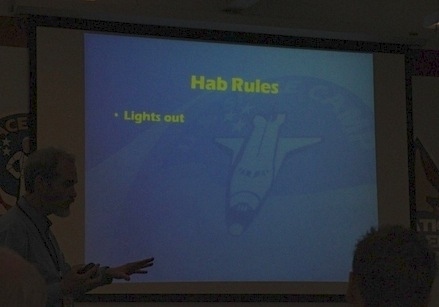 The last part of Space Camp orientation was meeting the team we'd be assigned to and taking our team photo.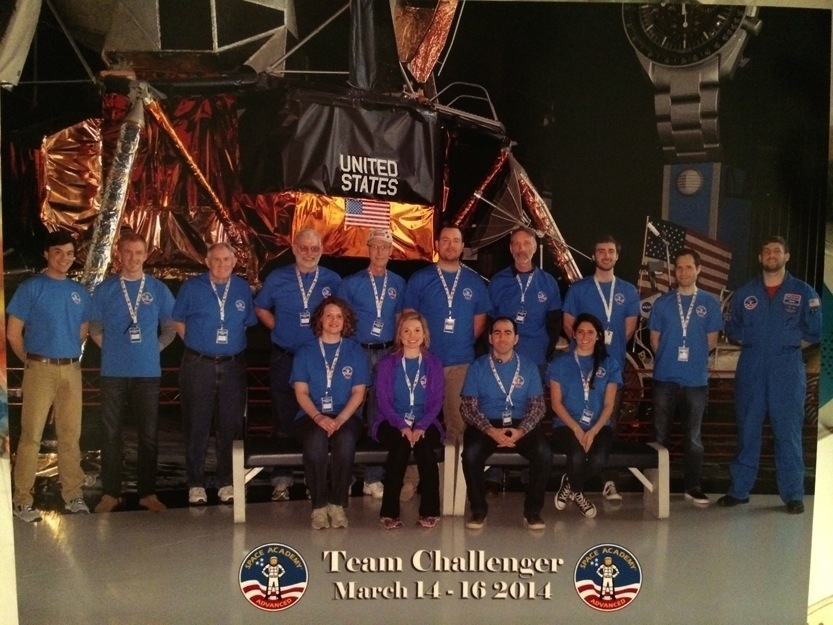 These are the faces of two people ready to start their Space Camp adventure.
Camp began with a tour of the Space Camp grounds. To get pretty much anywhere you had to pass under this scale model of an orbiter: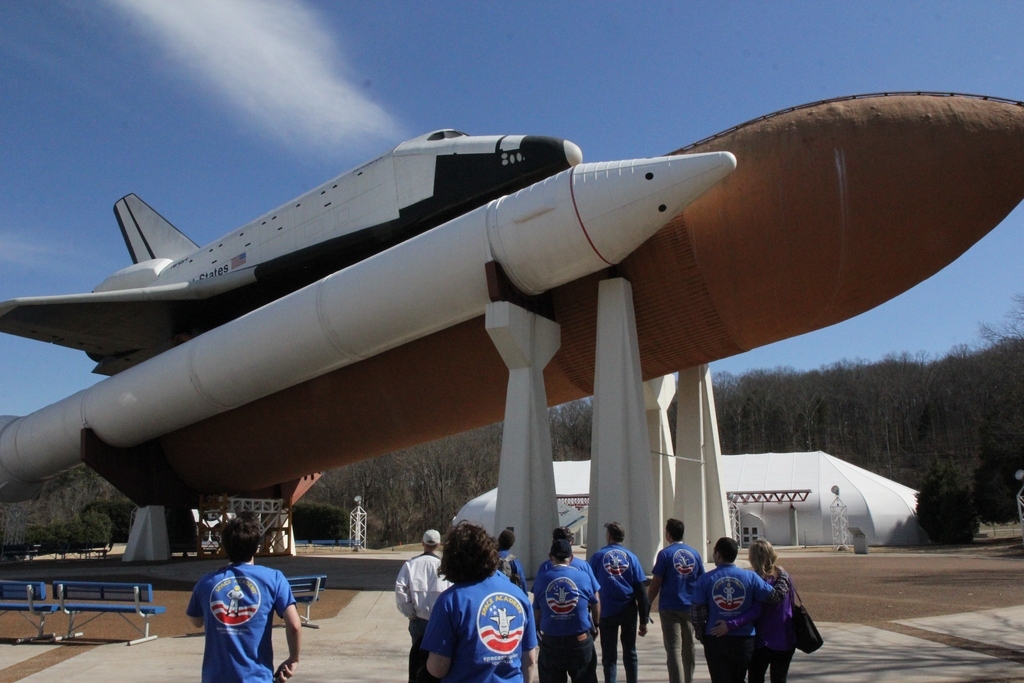 We'd be spending most of our time in this mission area.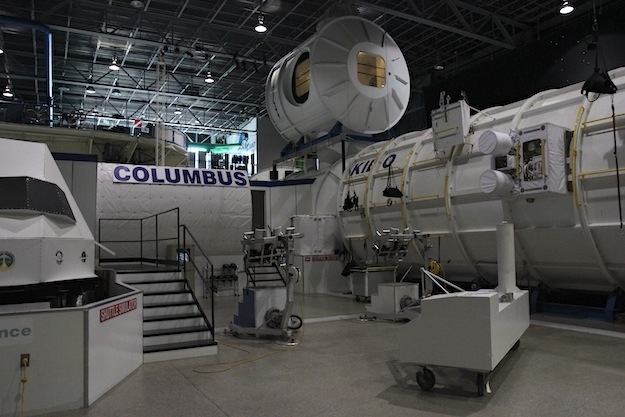 The area was complete with models of everything from the ISS...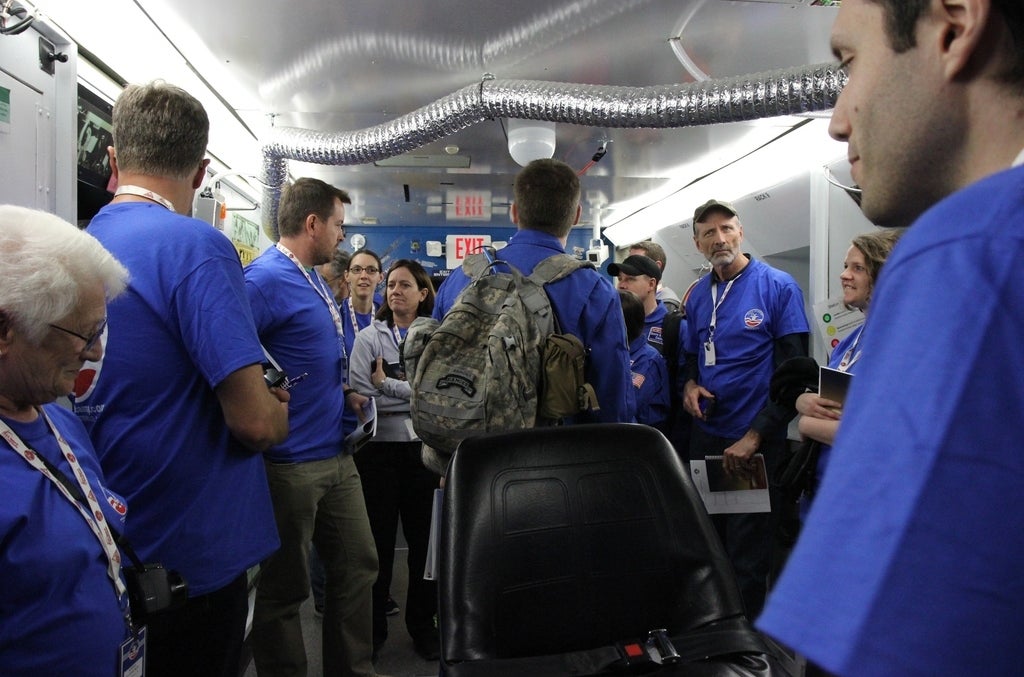 ...to mission control...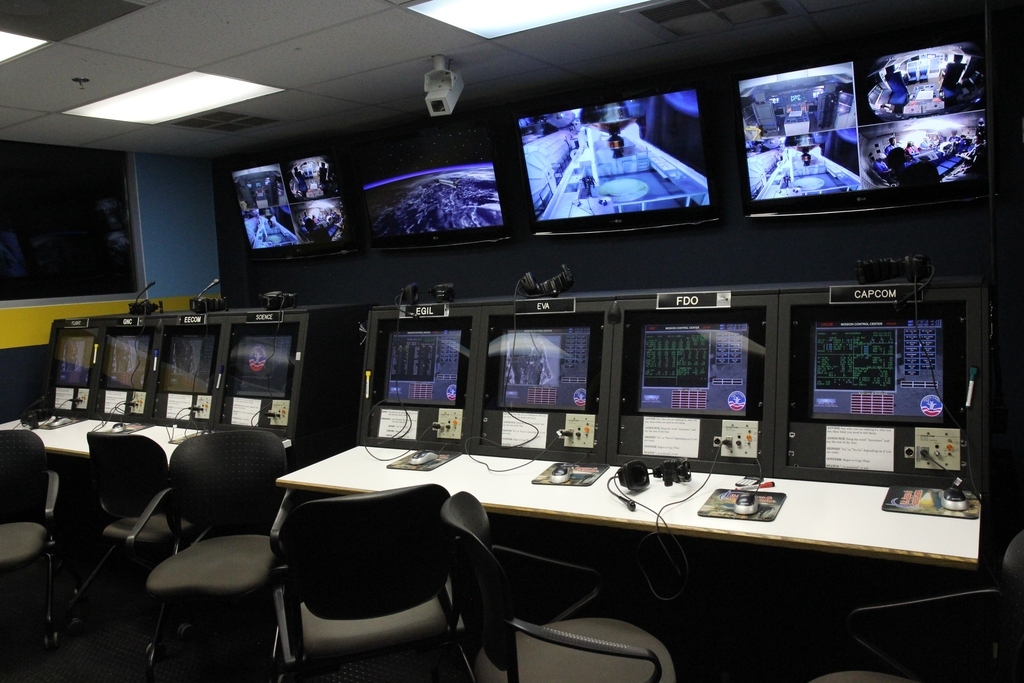 ...to orbiters with a bunch of switches.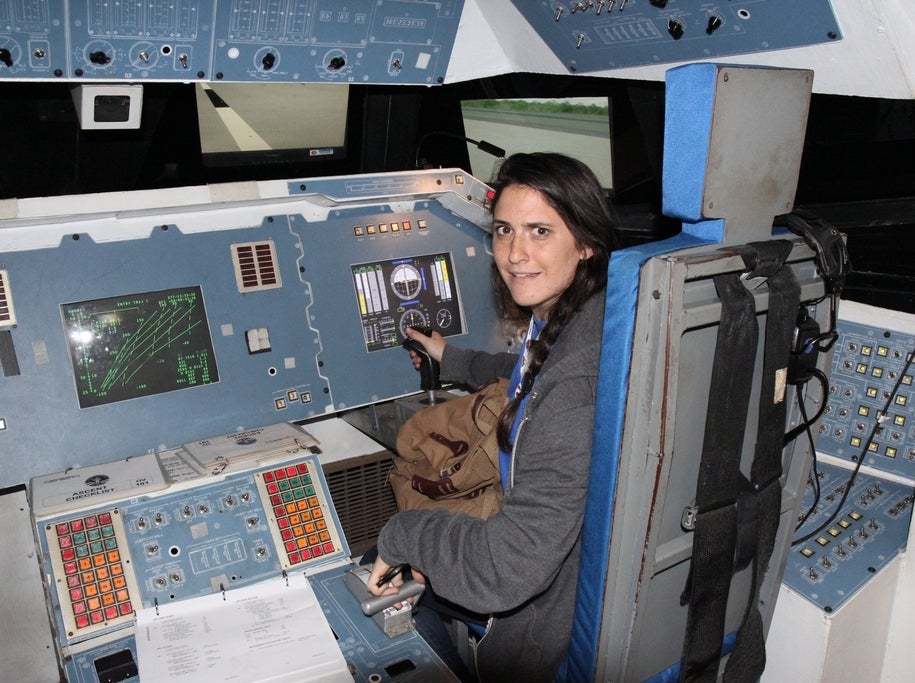 SO. MANY. SWITCHES.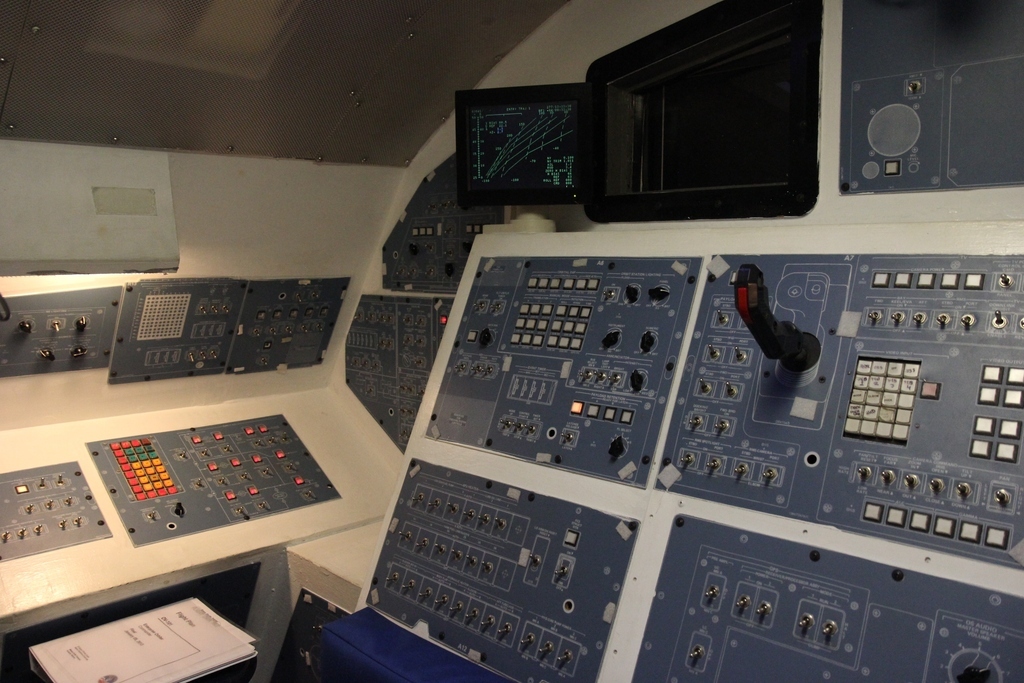 Post-switches we went on a tour of the Space Camp museum. It was great except for these absolutely horrifying monkeys: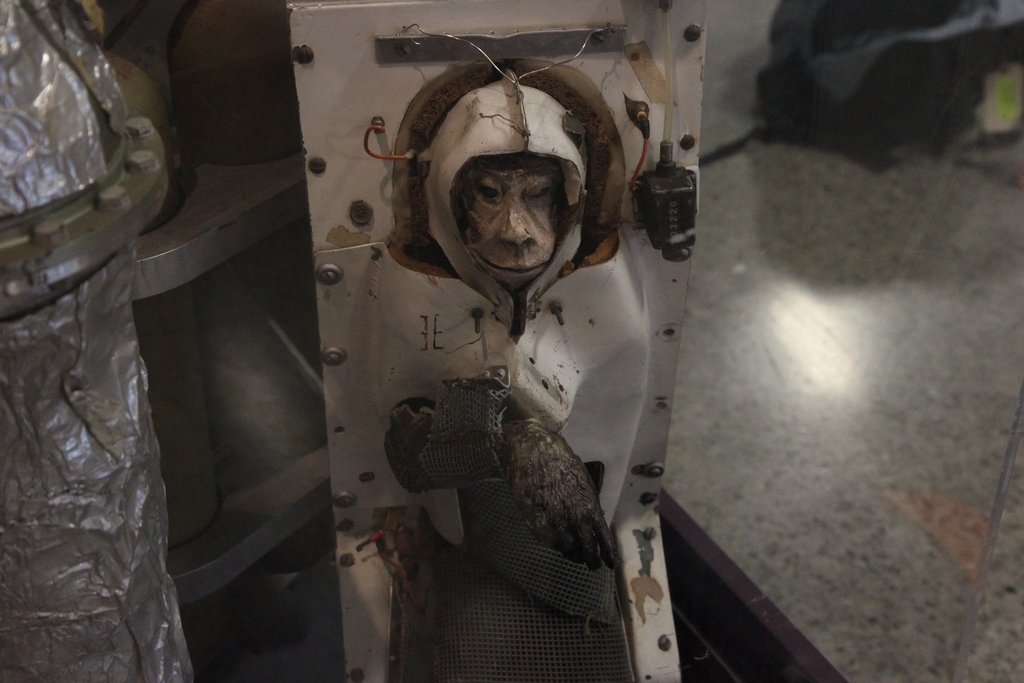 TERRIFYING: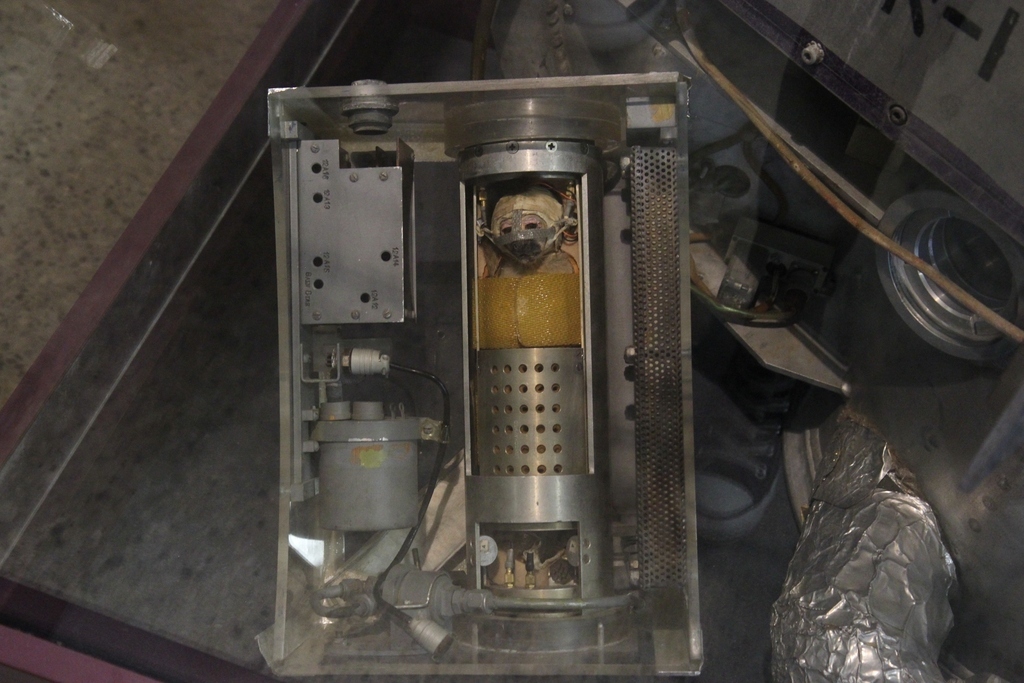 ALSO OF NOTE: There was a Dippin' Dots machine! Here are some teens getting Dippin' Dots.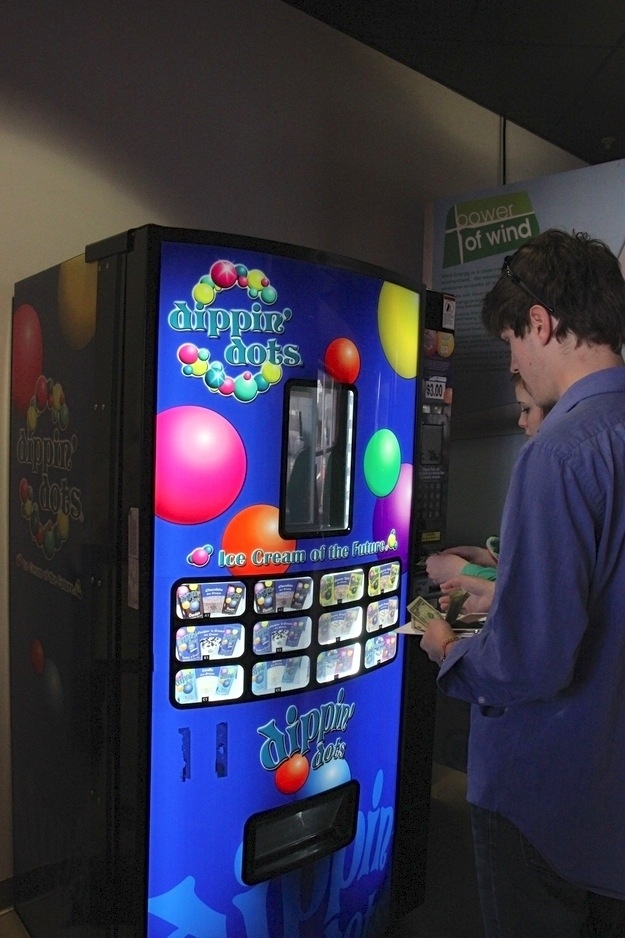 Afterward, it was time for dinner in the cafeteria.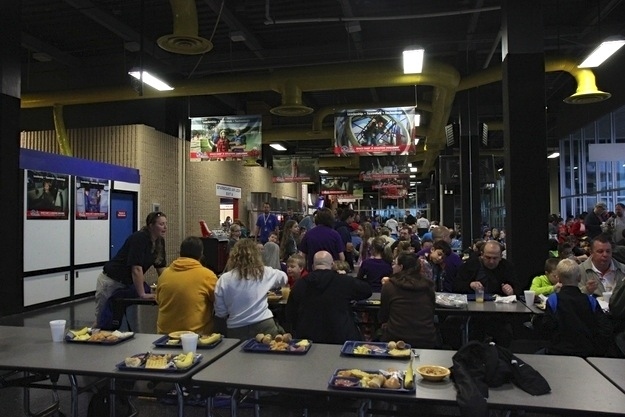 But before you can eat, you have to wait in a line full of children. SO MANY CHILDREN.
The food was basically all-you-can-eat.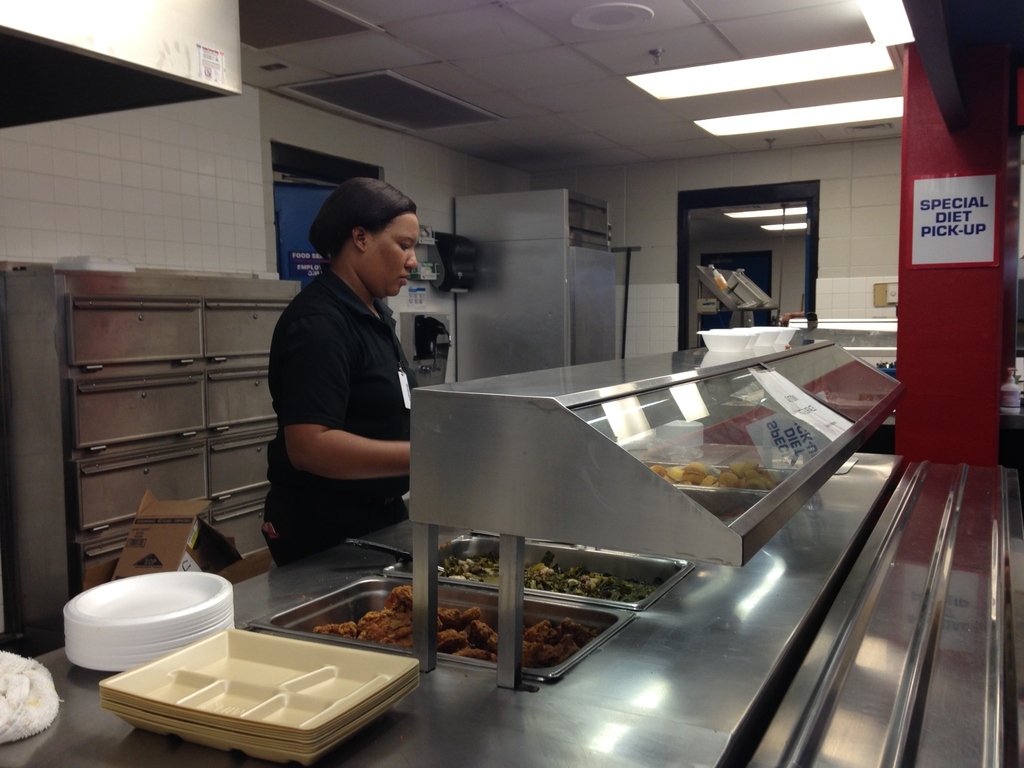 Oh, and coffee was for adults ONLY.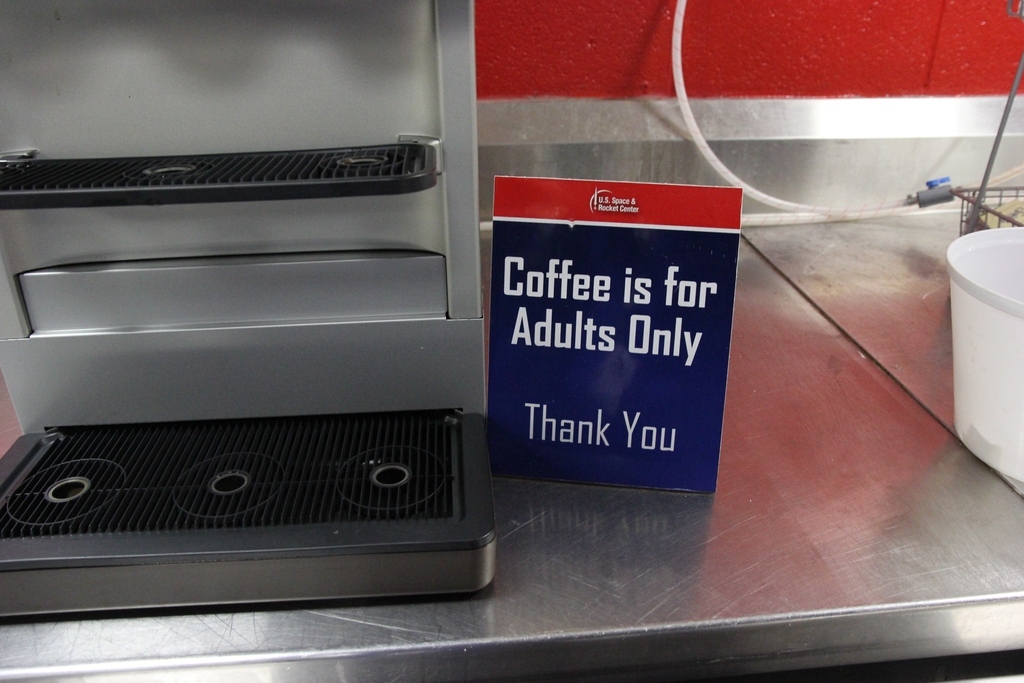 And in case you were wondering, here's what dinner looked like: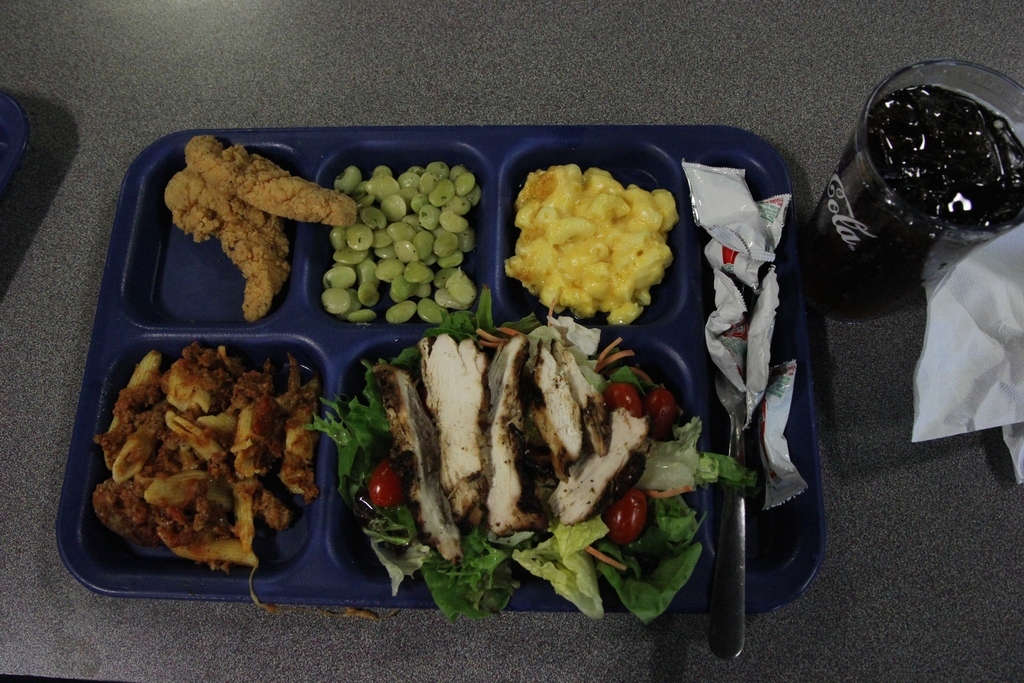 And of course there were MoonPies for dessert.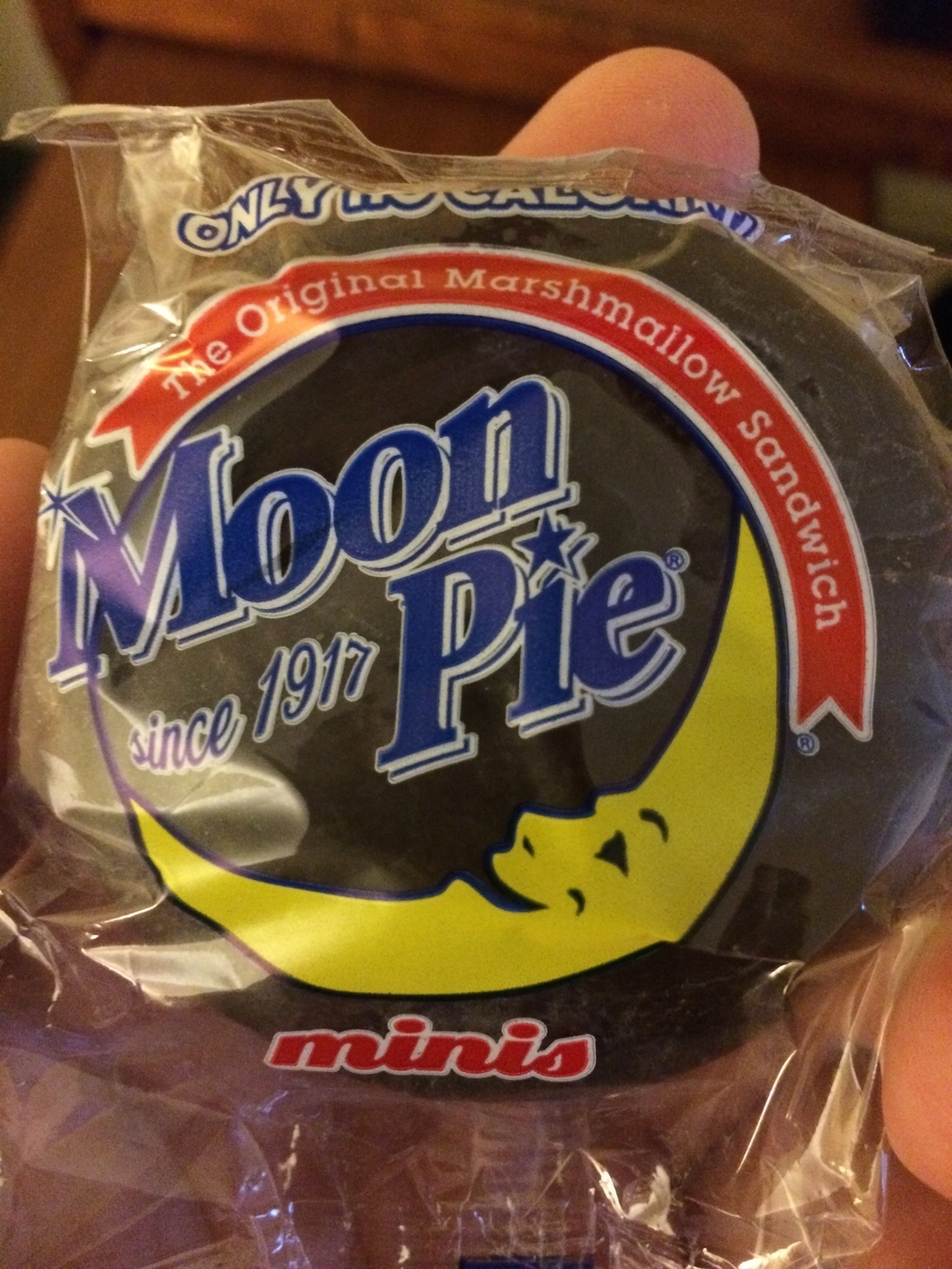 We spent the next few hours on the "ropes" course. Note that there weren't actually any ropes.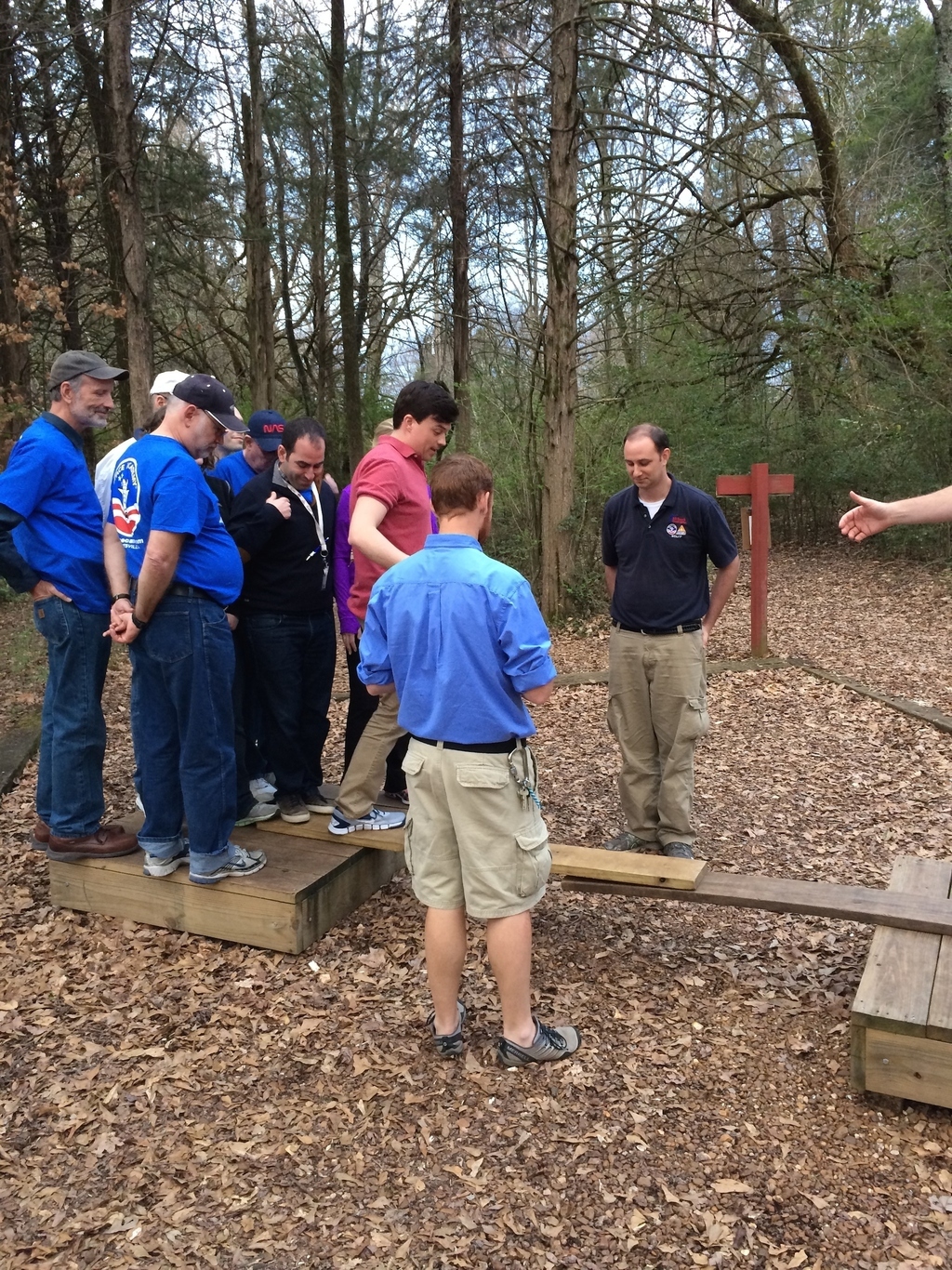 The last activity of the day was designing our Team Challenger's mission patch. This was ours: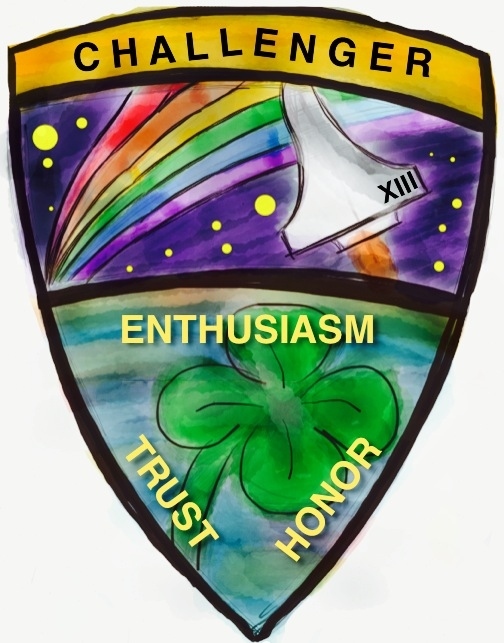 Breakfast was at 7:30 a.m.
Then it was onto the ICONIC Space Camp activities, aka that chair that spins in circles: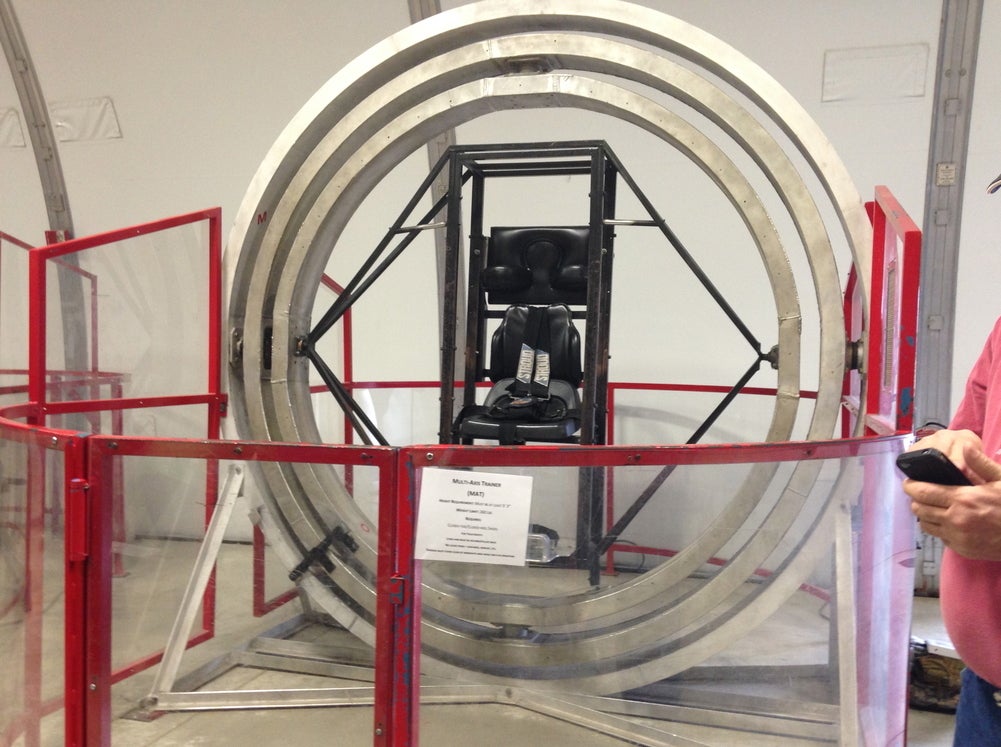 The circle thing (real name Multi Axis Trainer, MAT for short) was used during the Mercury program to train for astronaut disorientation. It hasn't been used by the actual Space Program since the '60s.
It's kind of just like you think it will be. You spin around and your face turns red and there's a possibilty you'll puke. Also, it's terrifying watching an old guy do it:
We also did the moon gravity (NOT ZERO-G) chair: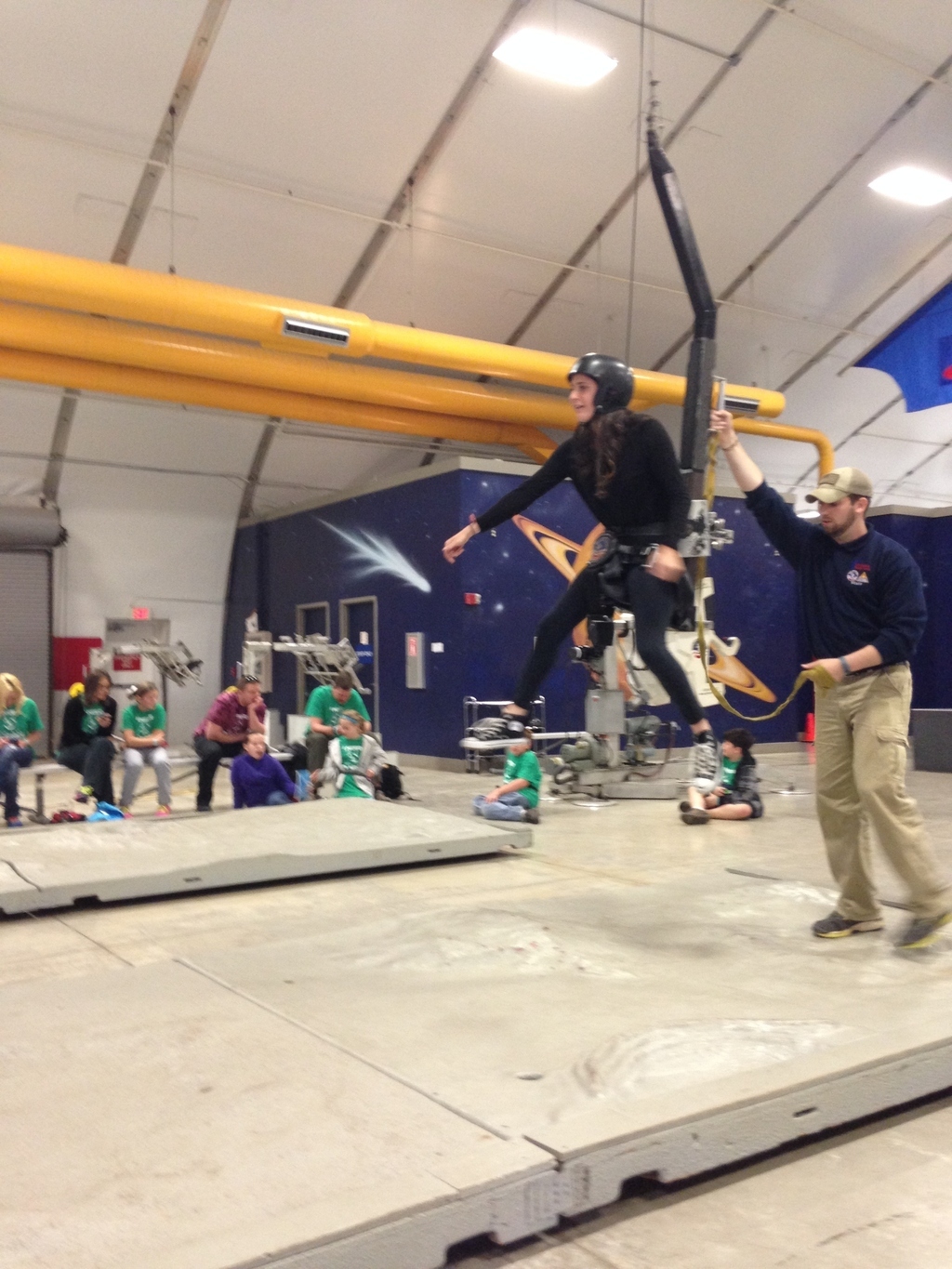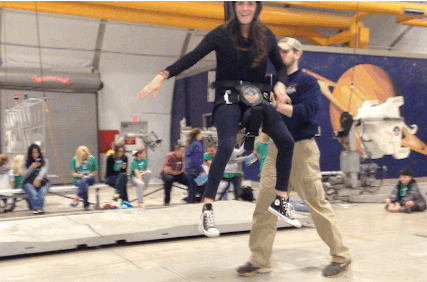 Lauren and Dave here, just moonwalking like a couple of ol' pros. Also note the large amount of children in the background. Terrifying.
Next, after watching an IMAX movie narrated by Leonardo DiCaprio: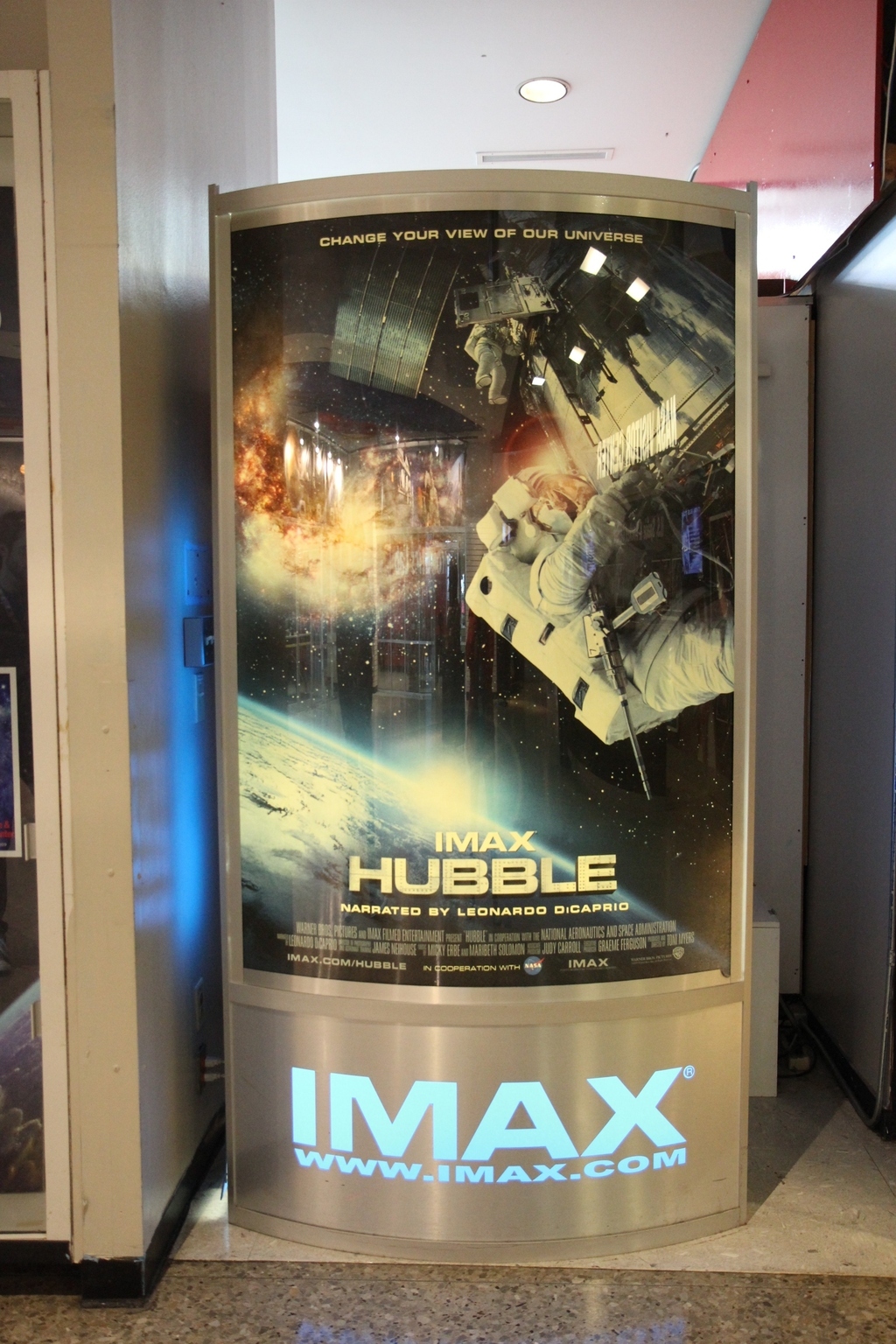 And after assembling rockets...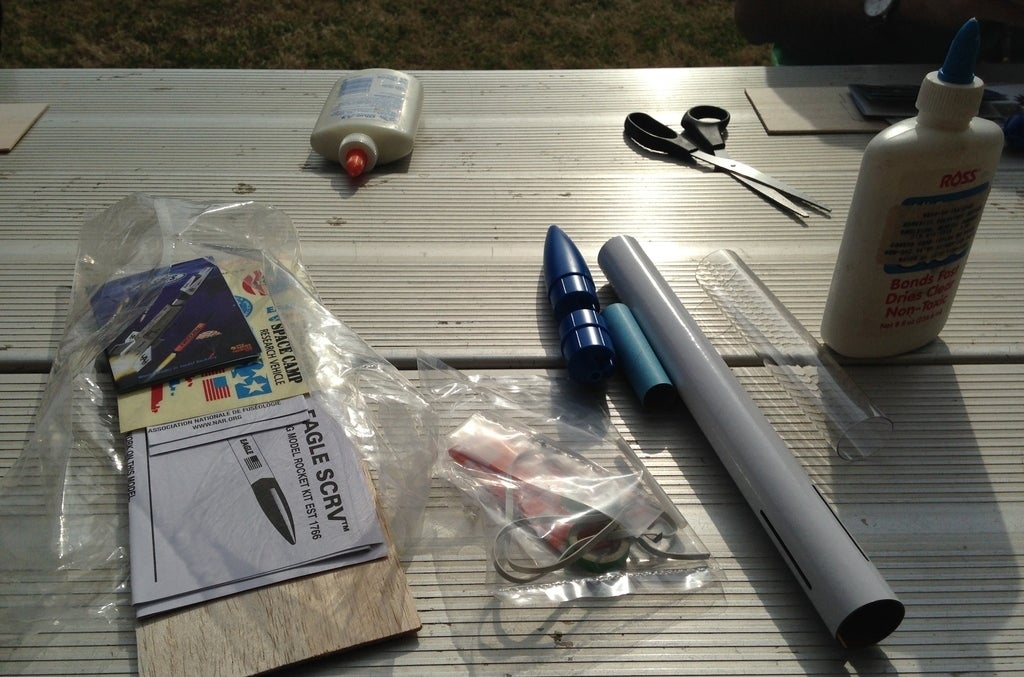 We never got to launch our rockets because it rained the next day so it was a NO-GO. We left our rockets in Huntsville and we miss them every day. I miss you, Rocky.
IT WAS MISSION TIME.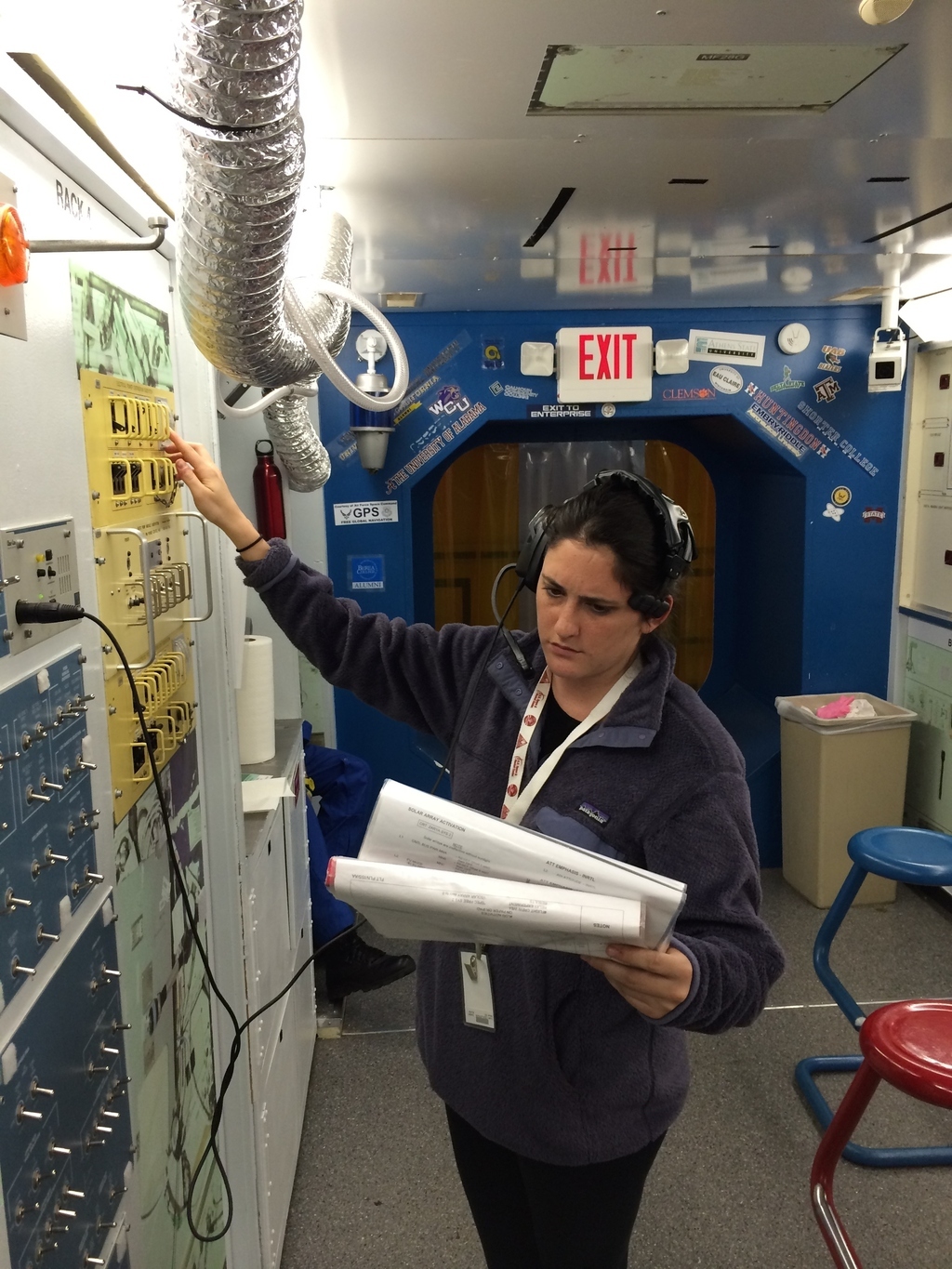 There are basically three types of jobs you can do. The first is being the commander or the pilot.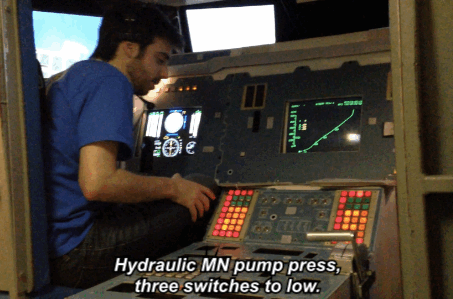 As commander or pilot, you are in charge of piloting the orbiter back to the Earth. Piloting the orbiter back to Earth BASICALLY means you are in charge of reading off a giant list of unintelligible things from a checklist that dictates what switches you have to flip. If you are a fan of trying to figure out what switch to flip in your reset box when a fuse blows, you'd love this job.
This is what one of those checklists look like: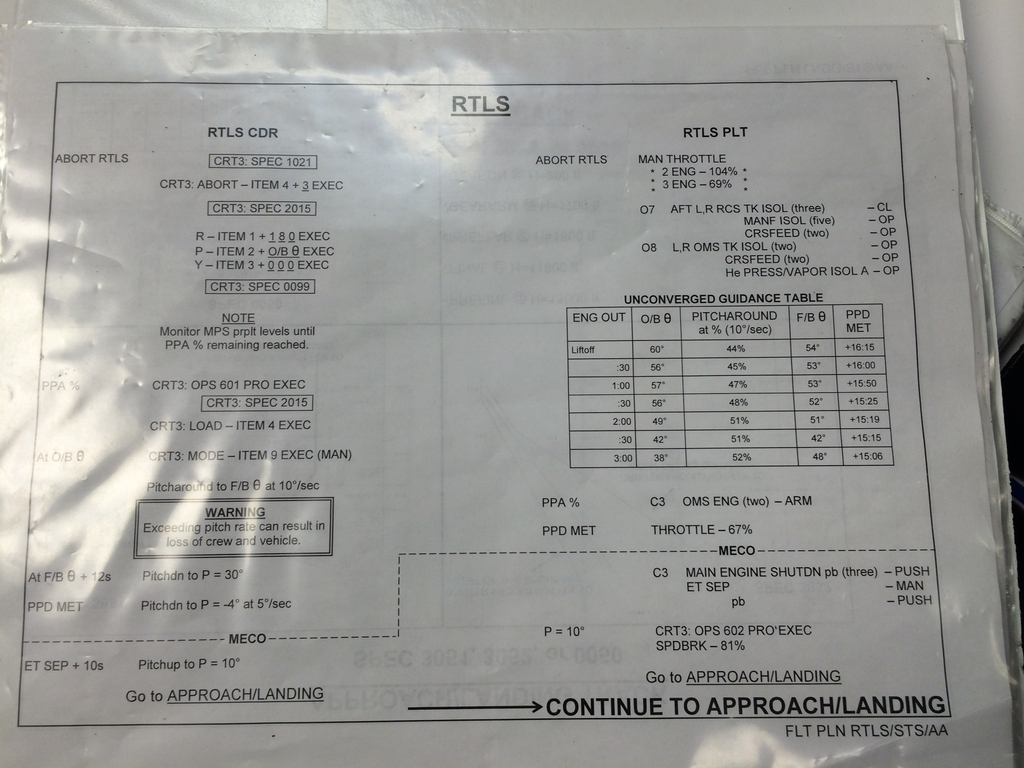 The second thing you can do is be a part of Mission Control.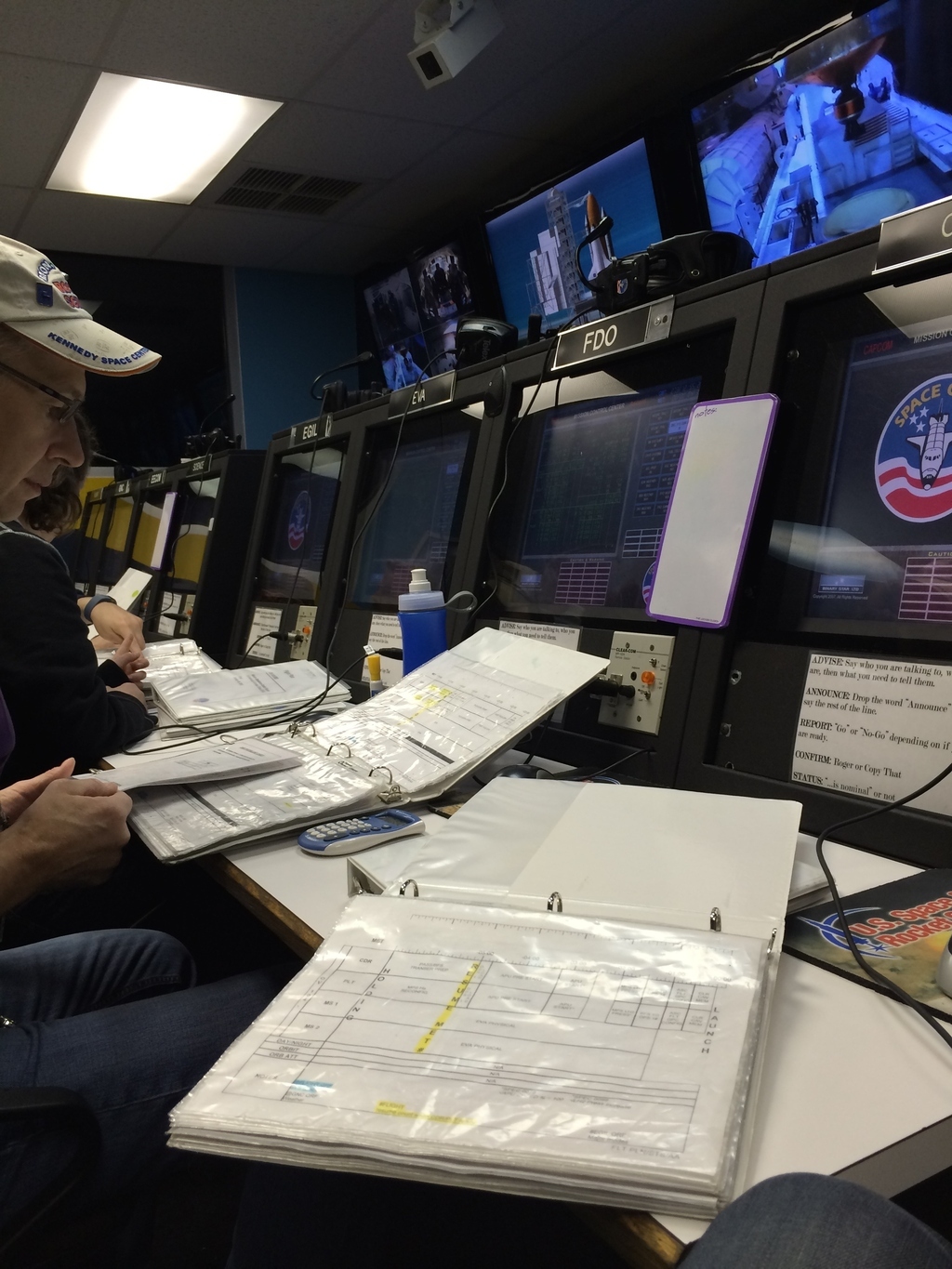 And finally the best position: MISSION SPECIALIST.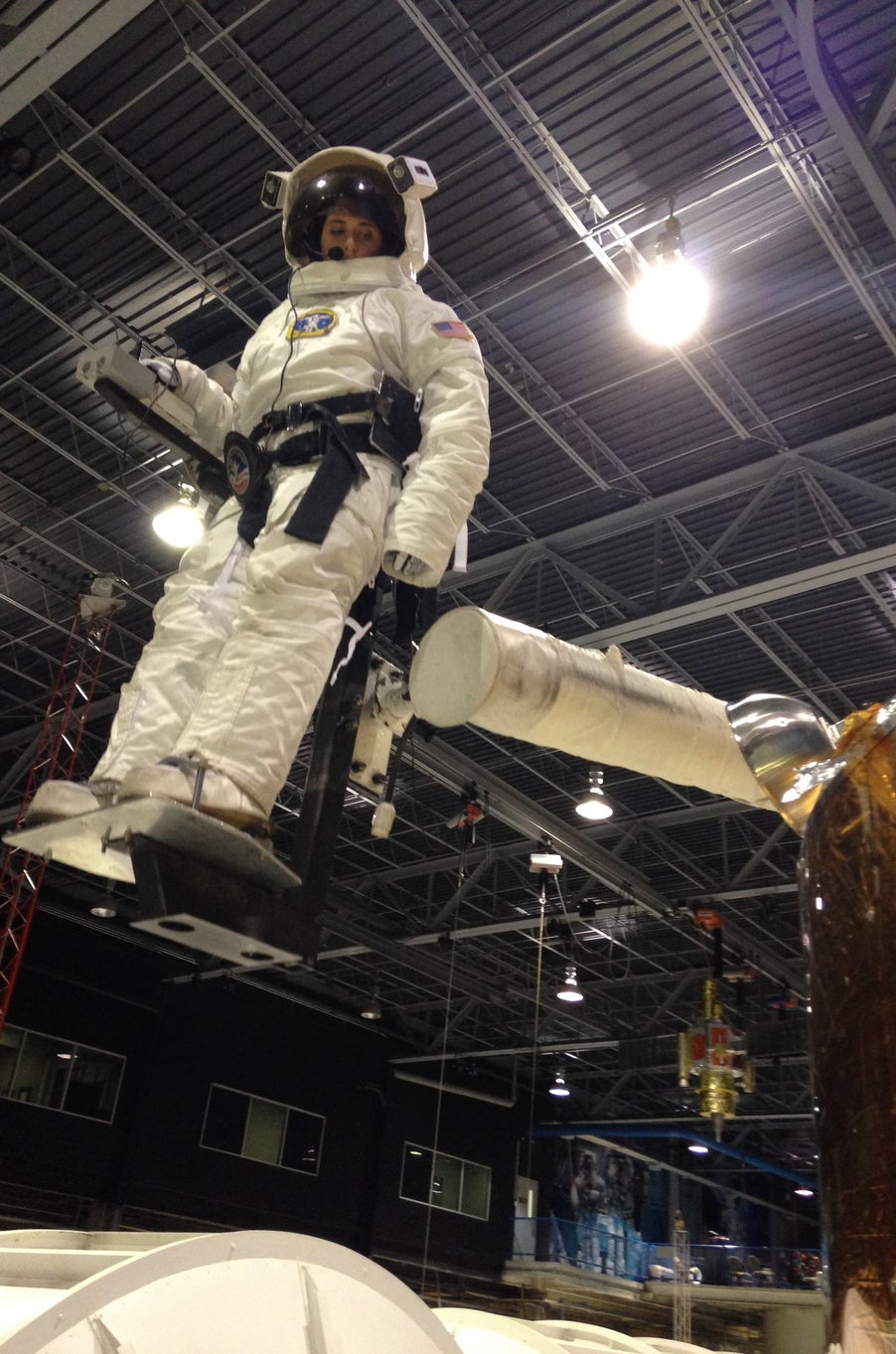 This is when you get to put on a goddamn SPACE SUIT and go up in the air and repair your broken satellite or whatever isn't working. It doesn't matter. You're wearing a space suit. Nothing matters when you have a space suit on. This is Lauren as Sandra Bullock in Gravity.
But when you see the little kids in their space suits, you realize you, as a grown-ass woman, probably don't look as adorable in yours.
Seriously, If I ever have a child, I hope they come right out of the womb in a space suit.
During the EDM (electronic dance mission/extended duration mission), we got to pilot the orbiter back to Earth together.
Not to toot our own horn, but we landed the orbiter SAFELY on Earth. However, everyone inside died due to our extremely slow/inaccurate switch-flipping. Sorry.
Since our rocket launch was canceled due to inclement weather, we decided to take a trip to the gift shop. Here's some of the stuff you can buy at the Space Camp gift shop — and ONLY at the Space Camp gift shop.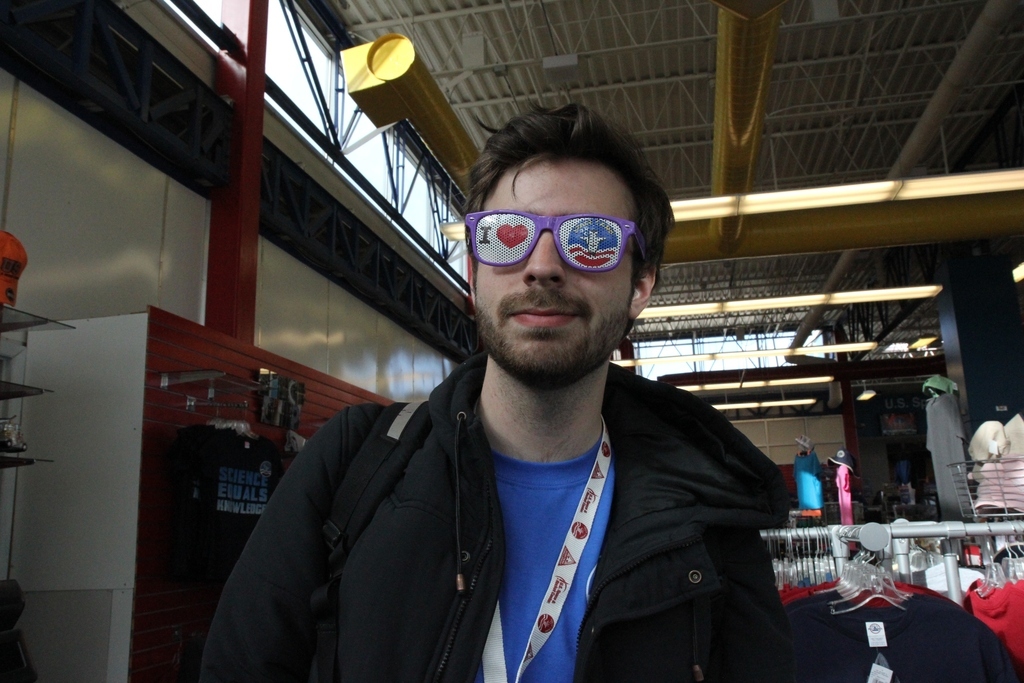 Several different kinds of bedazzled Space Camp hats: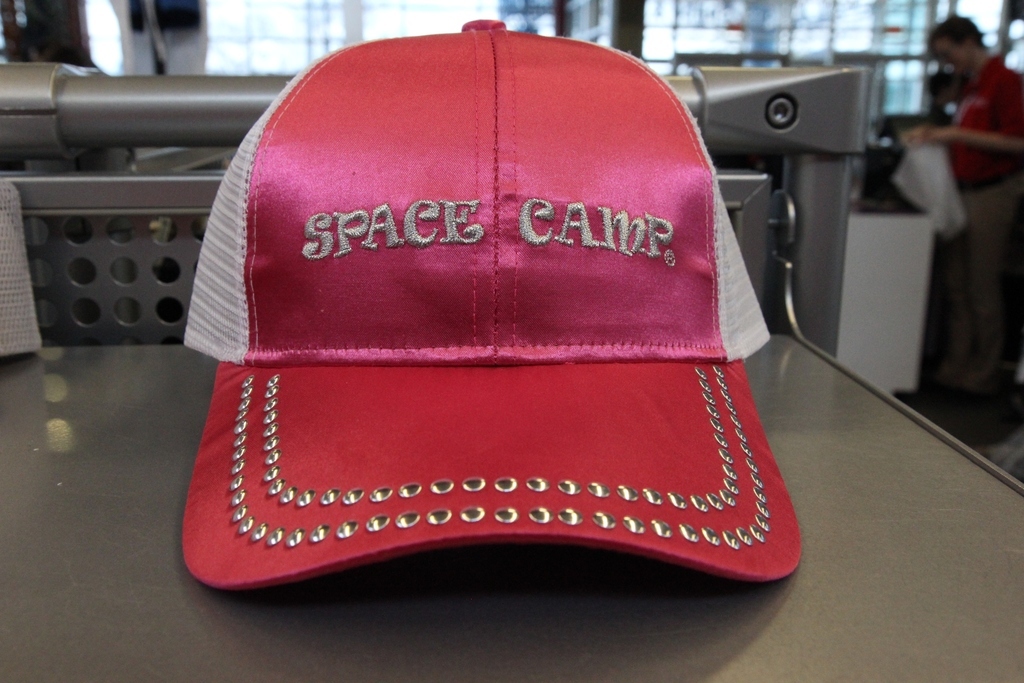 This apron: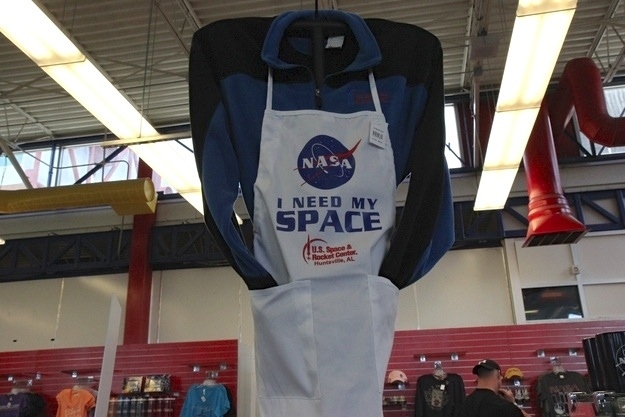 An assortment of bumper stickers, like this Space Princess one: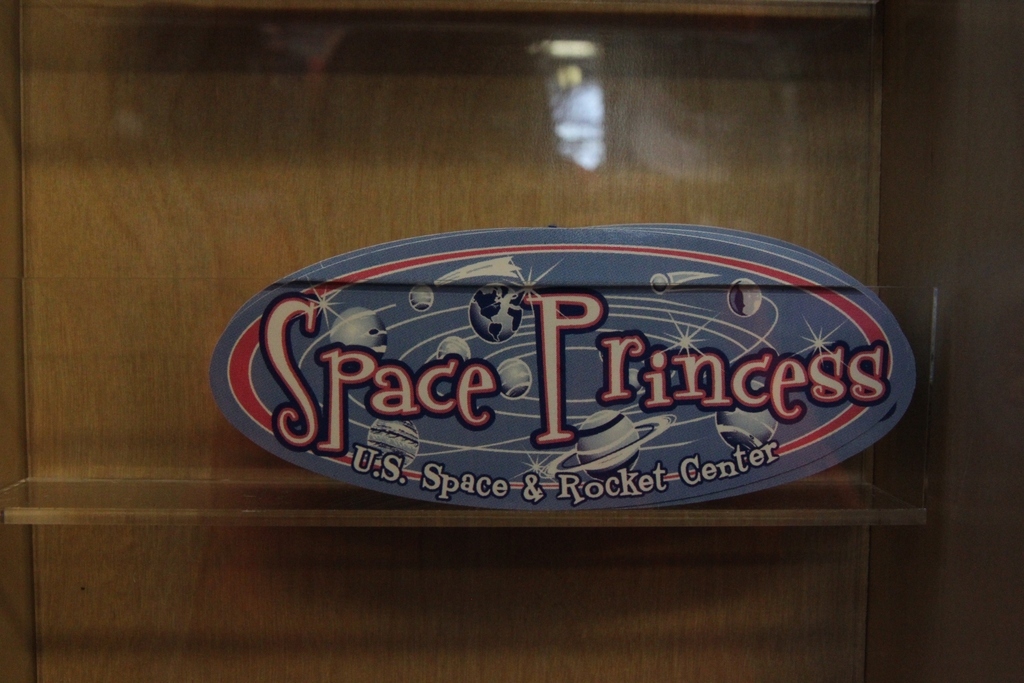 This punny psychedelic one: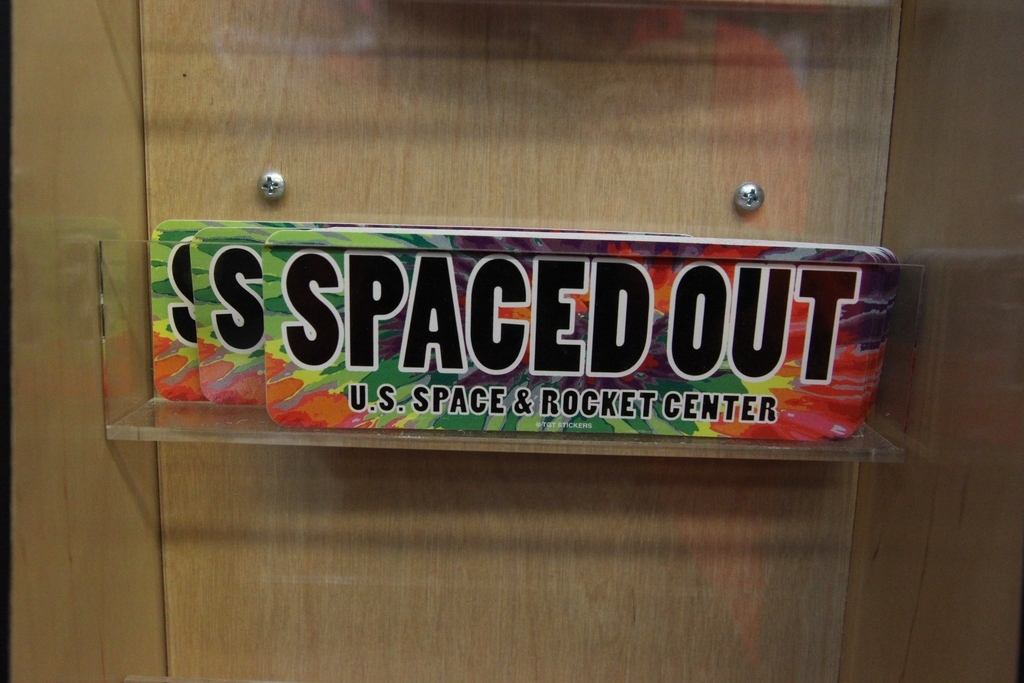 And this one: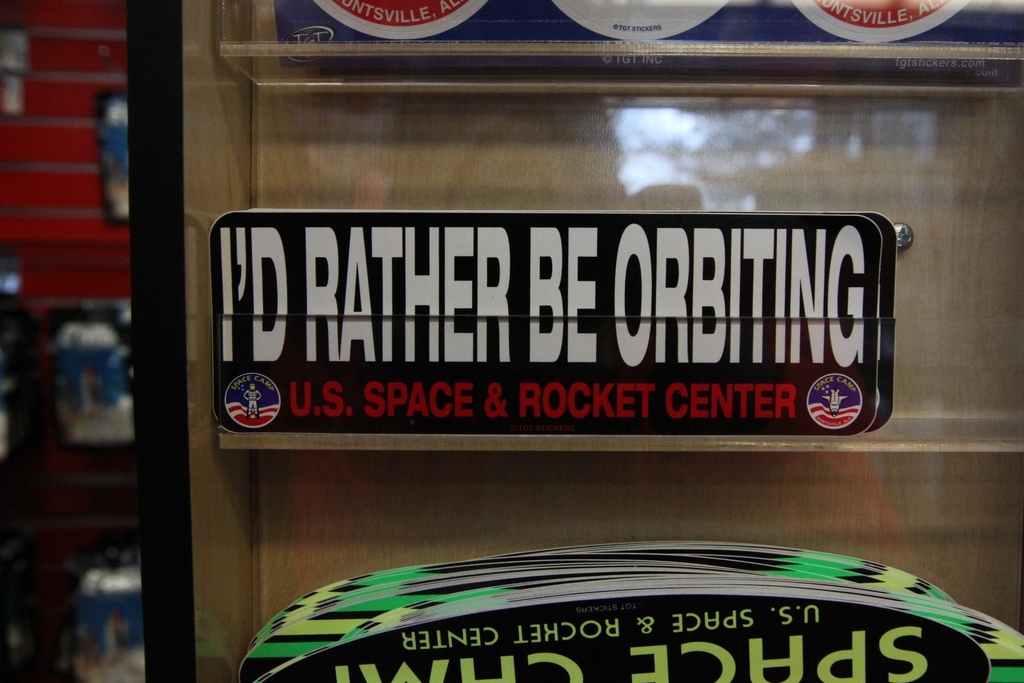 Space ties for your dad:
A barrel full of Croc visors: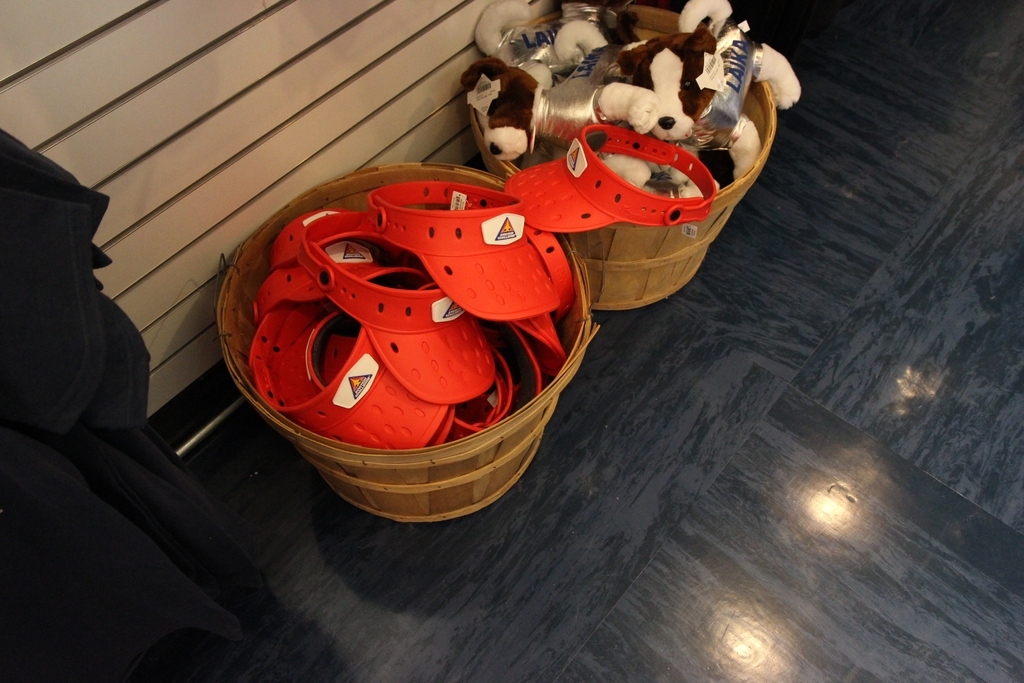 Bedazzled mugs: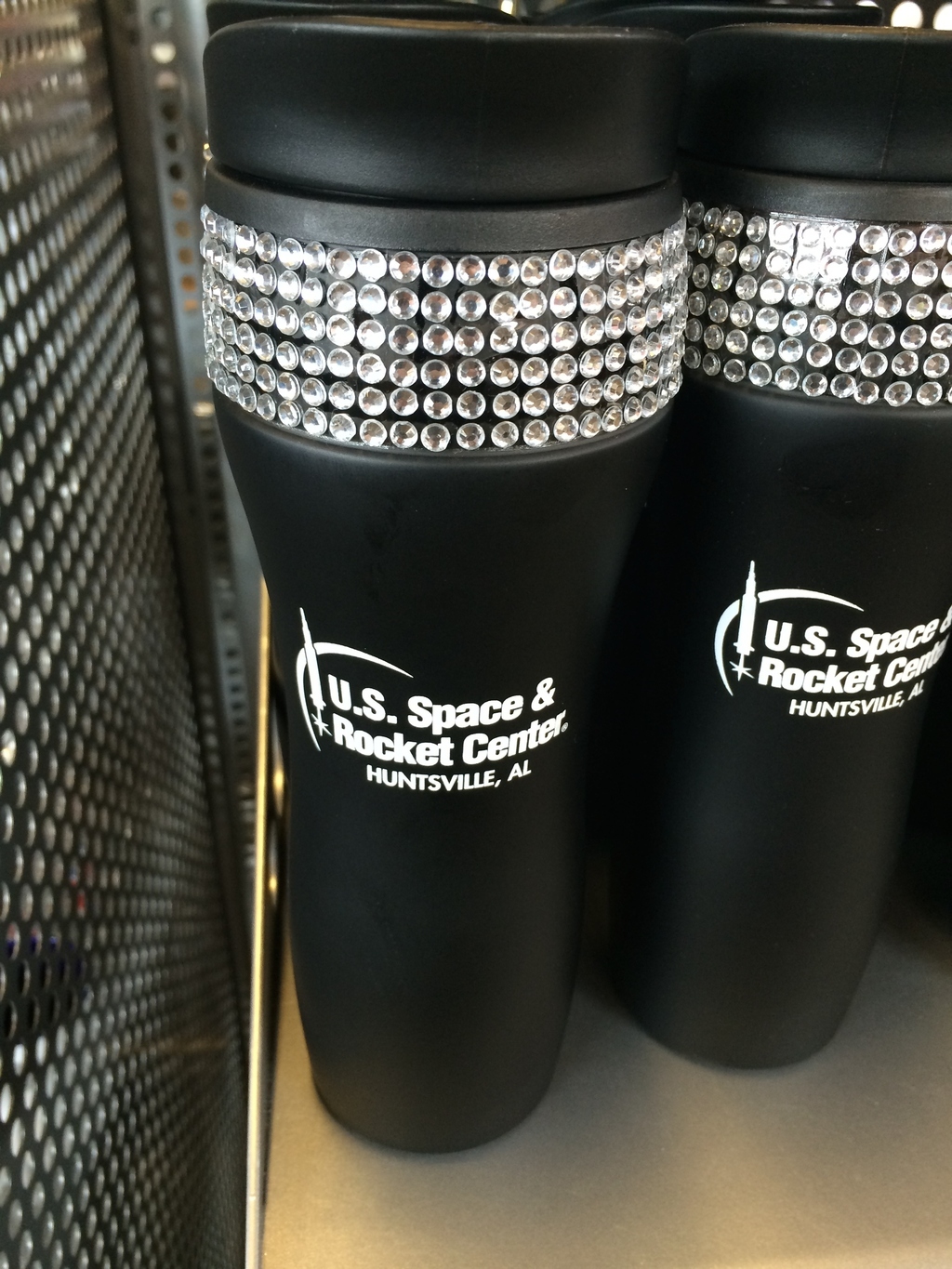 A questionable selection of shirts: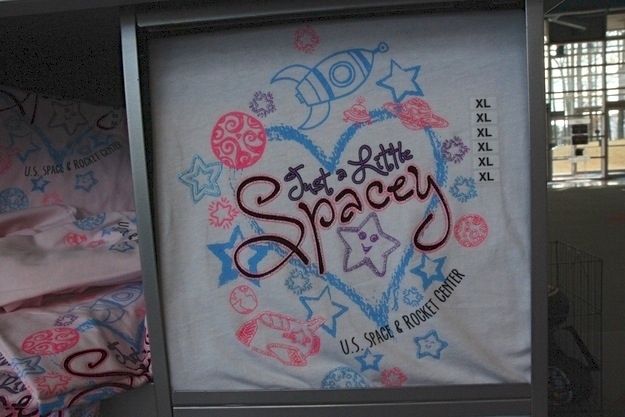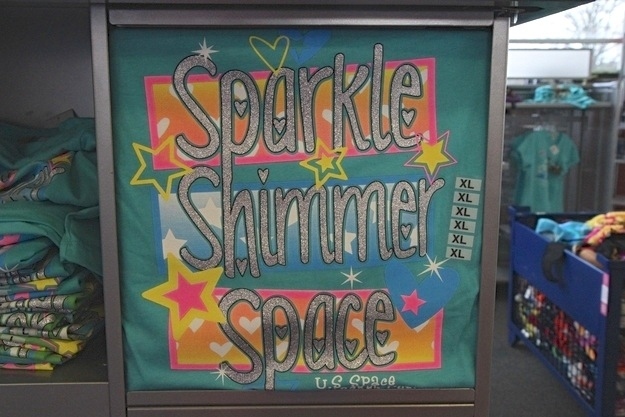 And a dad who's SUPER jacked: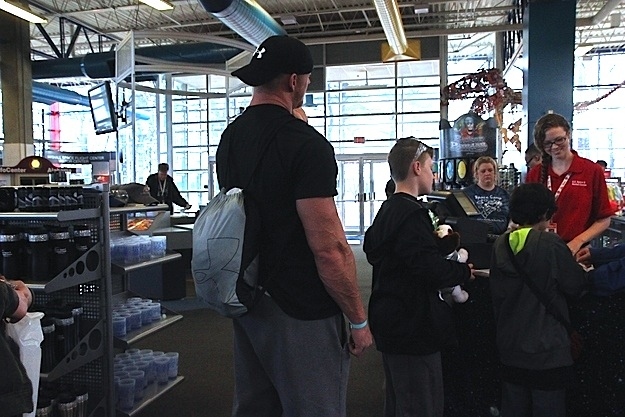 The final activity before we received our Space Camp diploma was a space trivia Jeopardy-style game.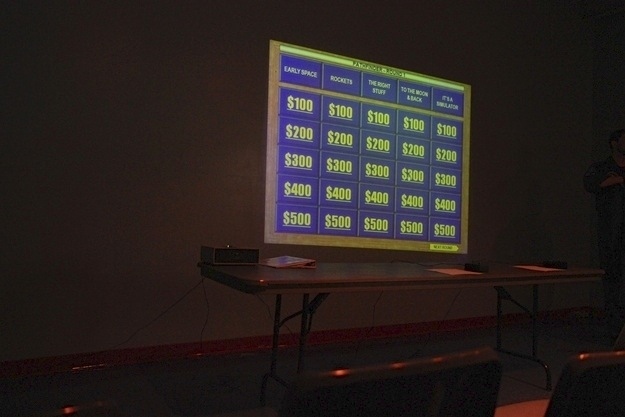 The competition was stiff. But team Challenger ended up beating Team Columbia.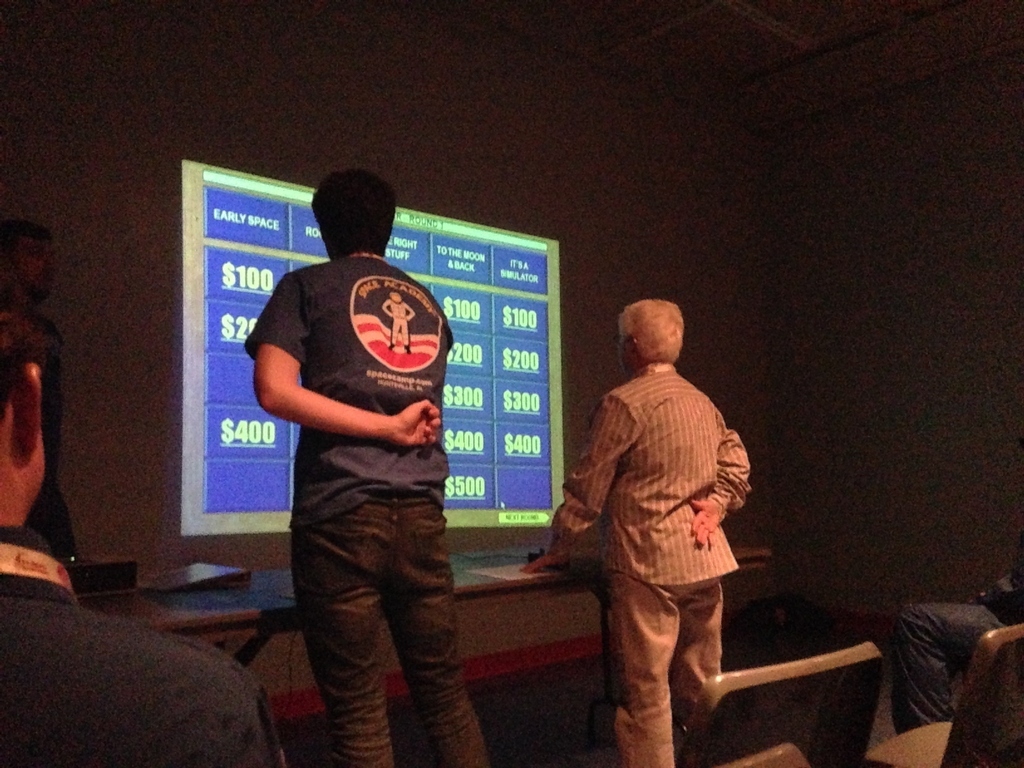 We were SPACE CHAMPIONS. It was time to graduate.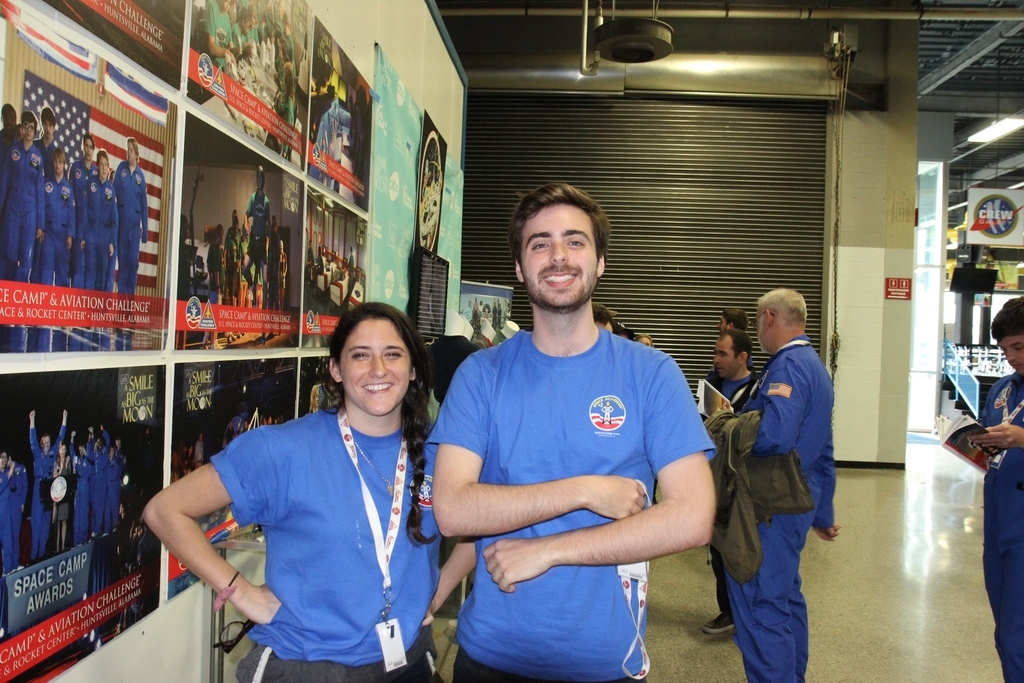 Our team leader, Boogie, started off graduation by highlighting some of our best team moments.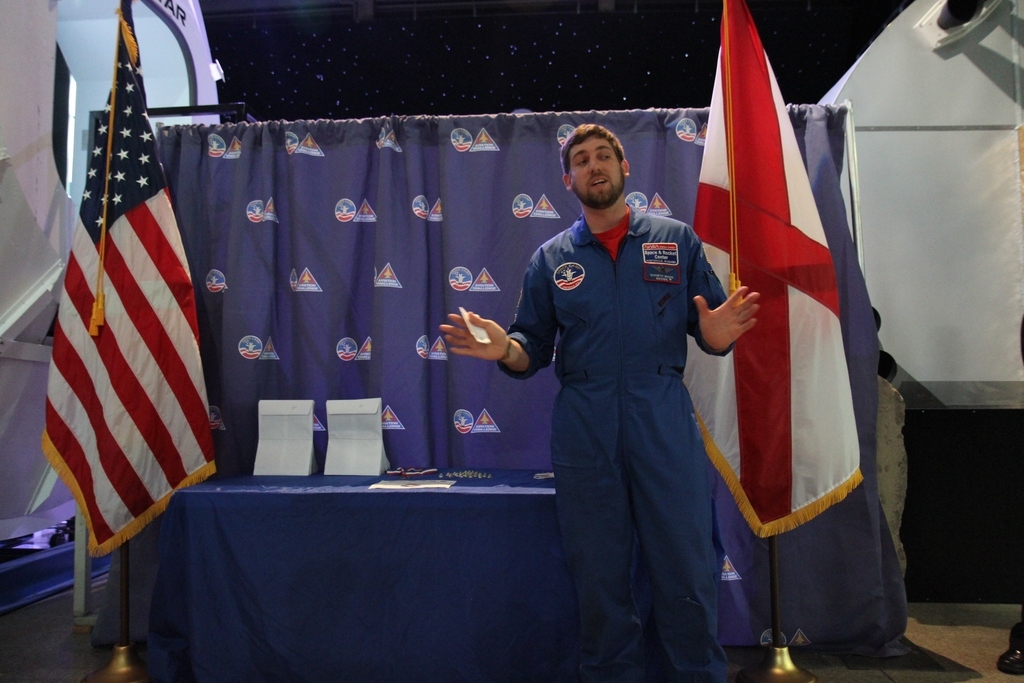 Then the time came. We were handed our diplomas.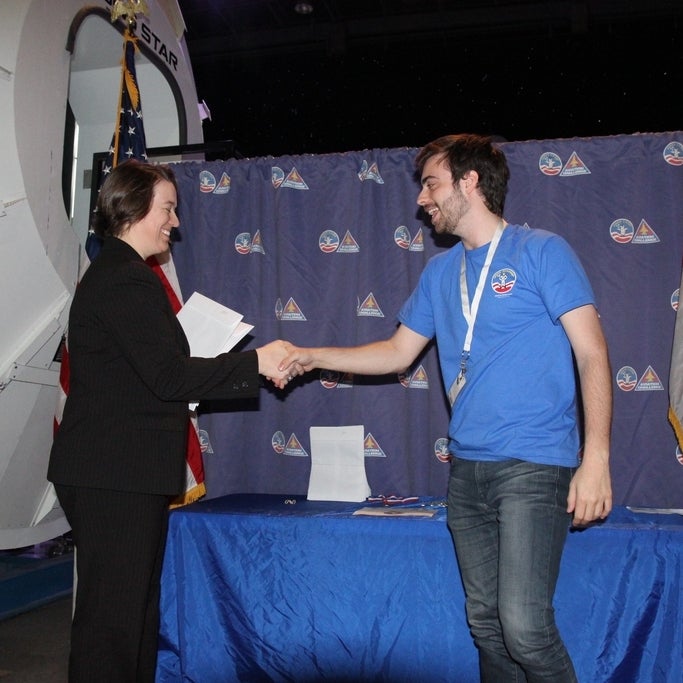 Please note the tears welling in our eyes.
Here is the face of the man who won the best astronaut of the weekend award. You might recognize him as the man who looked like he was seriously going to get injured in that spinning circle thing.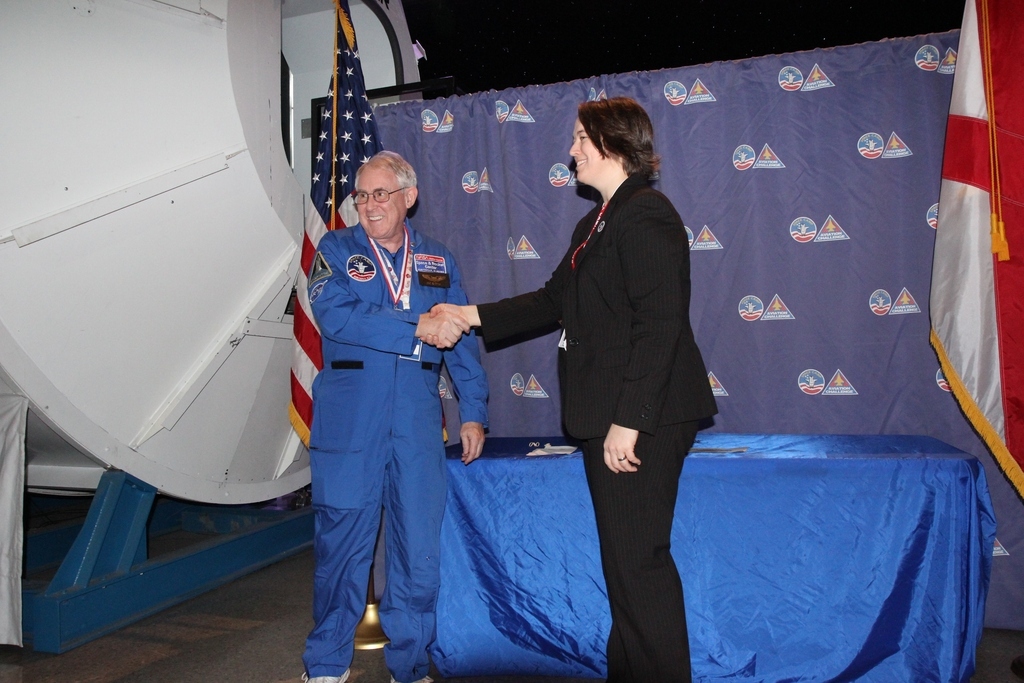 And this is the face of a lady who came all the way from ALASKA: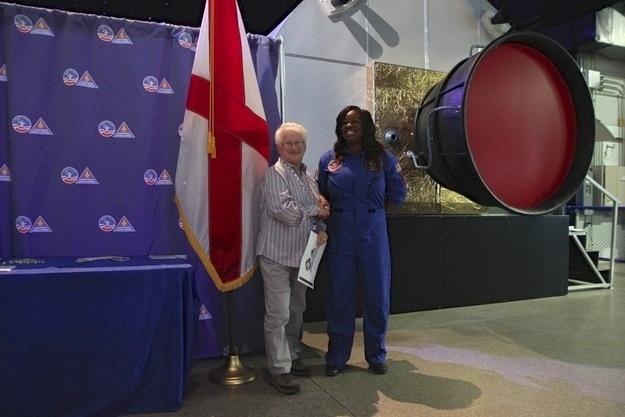 And then these are the faces of two people, just like you and me, WHO WENT TO SPACE CAMP AS ADULTS AND LIVED OUT THEIR CHILDHOOD DREAM.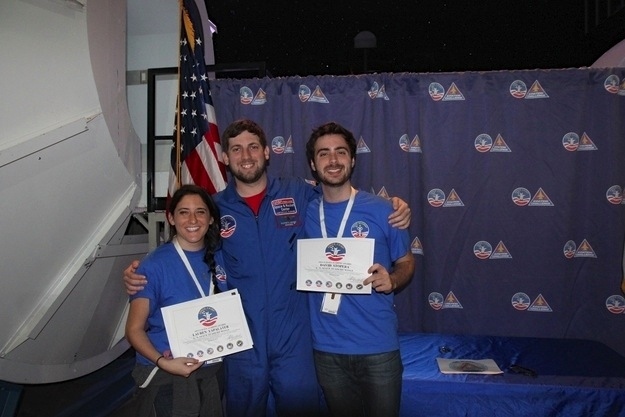 And now we are real astronauts and no one can take that away from us.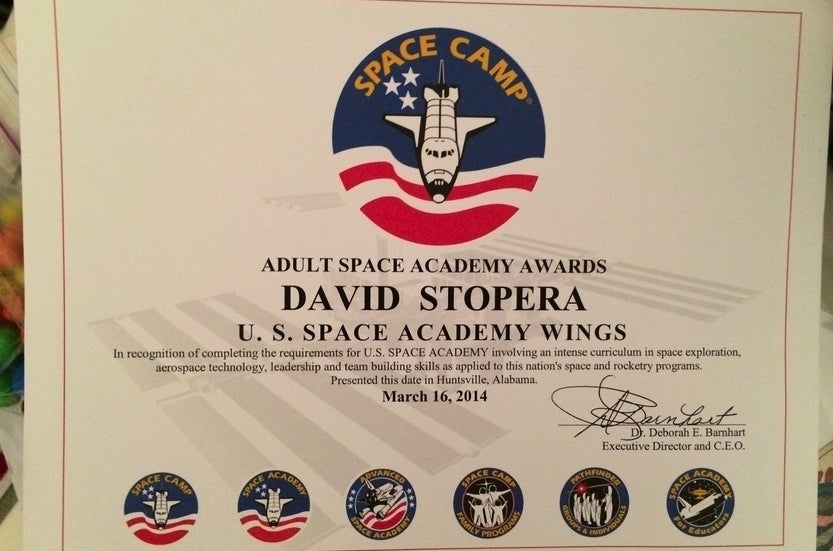 Would we do it again? I don't know. Would the 8-year-old inside all of us do it again? Absolutely.
All photos taken by Lauren or Dave unless otherwise sourced.