Dennis Rodman, Still Looking For Attention, Tells "Sports Illustrated" He Could Win A Nobel Peace Prize
Here are five other insane things that the NBA Hall of Famer said in a new interview. (He's on the cover of the mag holding an eagle.)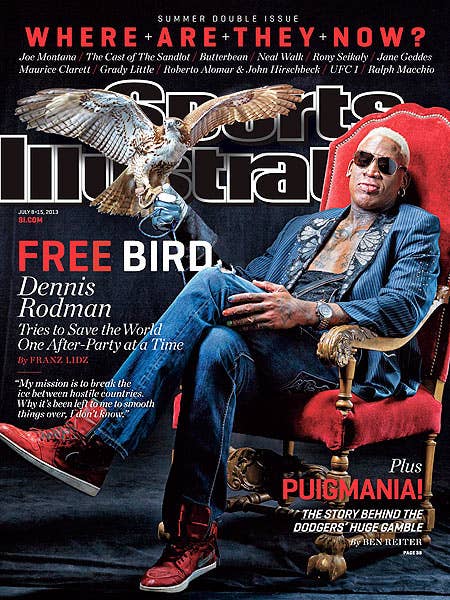 1.
"Before I landed in Pyongyang, I didn't know Kim Jong-un from Lil' Kim."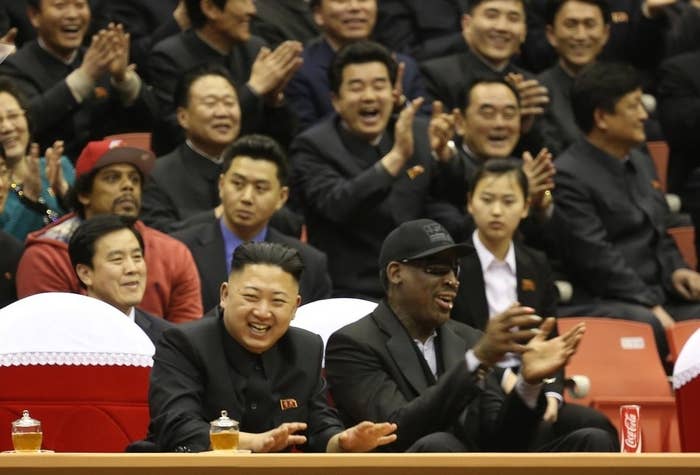 2.
"All I know is Kim told me he doesn't want to go to war with America. His whole deal is to talk basketball with Obama."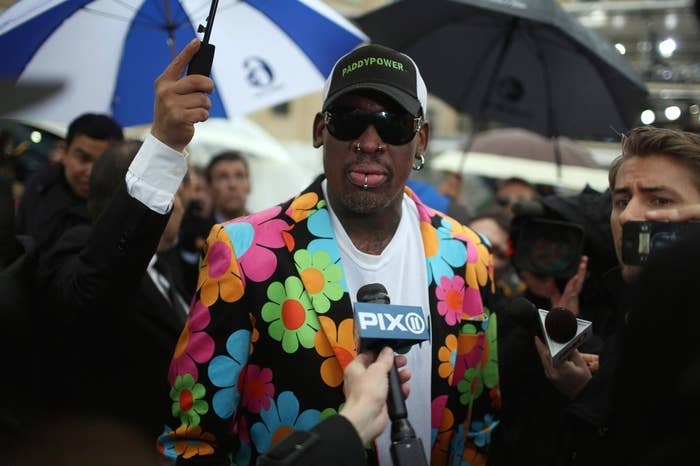 3.
"I've called on the Supreme Leader to do me a solid by releasing Kenneth Bae."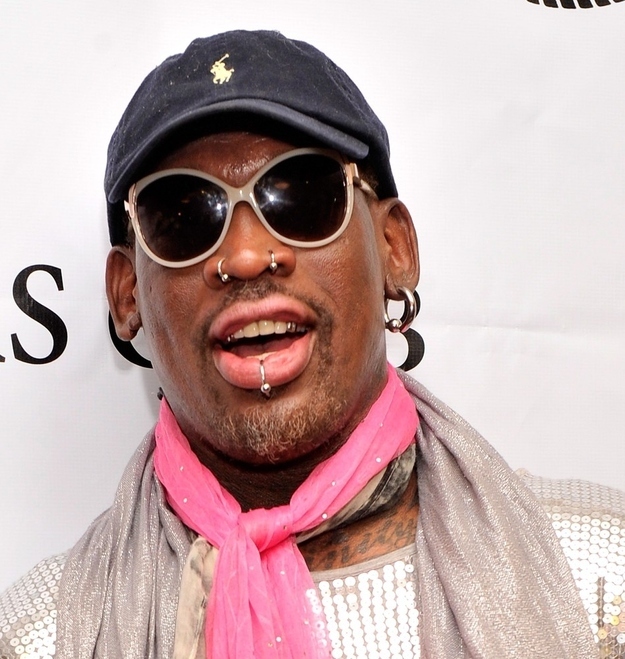 4.
"My mission is to break the ice between hostile countries. Why it's been left to me to smooth things over, I don't know. Dennis Rodman, of all people. Keeping us safe is really not my job; it's the black guy's job."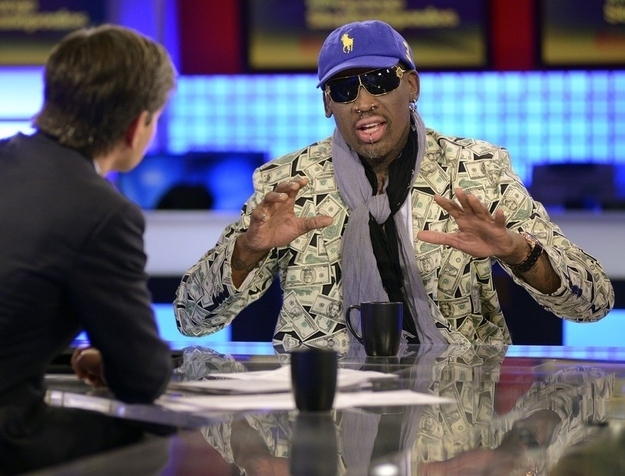 5.
"If I don't finish in the top three for the next Nobel Peace Prize, something's seriously wrong."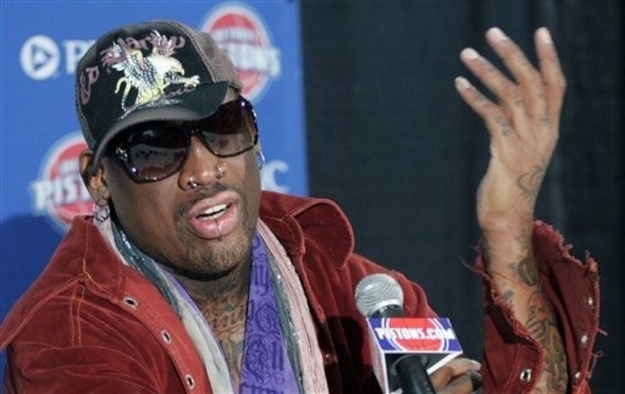 6.
"I'm just gonna chill, play some basketball and maybe go on vacation with Kim and his family."