5 Pieces of Life Advice From Chuck Palahniuk
The prolific author visited BuzzFeed this week and dropped some insight.
Chuck Palahniuk stopped by BuzzFeed this week to discuss his two new books and also share some insight.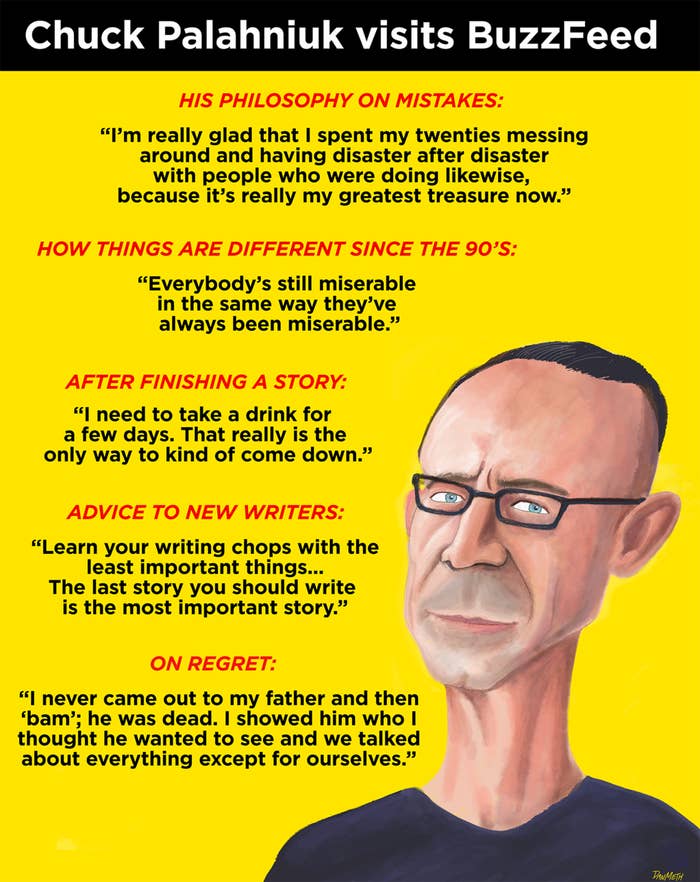 Make sure to check out Palahniuk's new short story collection Make Something Up and the comic book series Fight Club 2.