People Who Choose Not To Vote See How Difficult It Is For Others To Cast Their Votes
"It's really opened my mind...makes me feel like an asshole."
by
,
Meet Selorm and Carlos. They are two American citizens who have decided not to vote in political elections. We decided to show them various images and video depicting people all over the world exercising their right to vote, despite incredible obstacles:
At the beginning of the video, Carlos told us that he straight-up isn't registered to vote: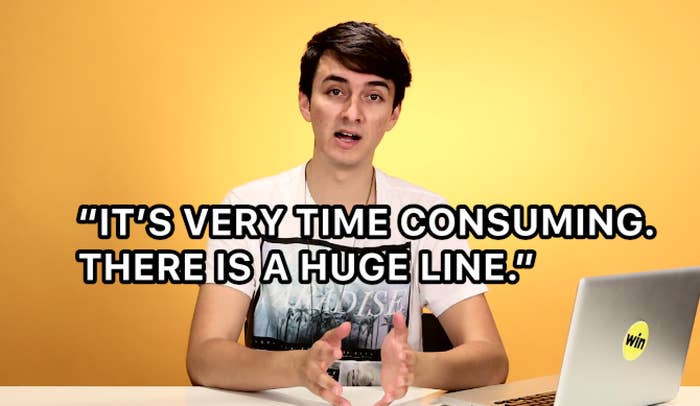 Whereas Selorm is registered but doesn't feel an affinity for any one candidate, nor does she think her vote counts.
First up, we showed them footage of women voting in Afghanistan during an election in 2014.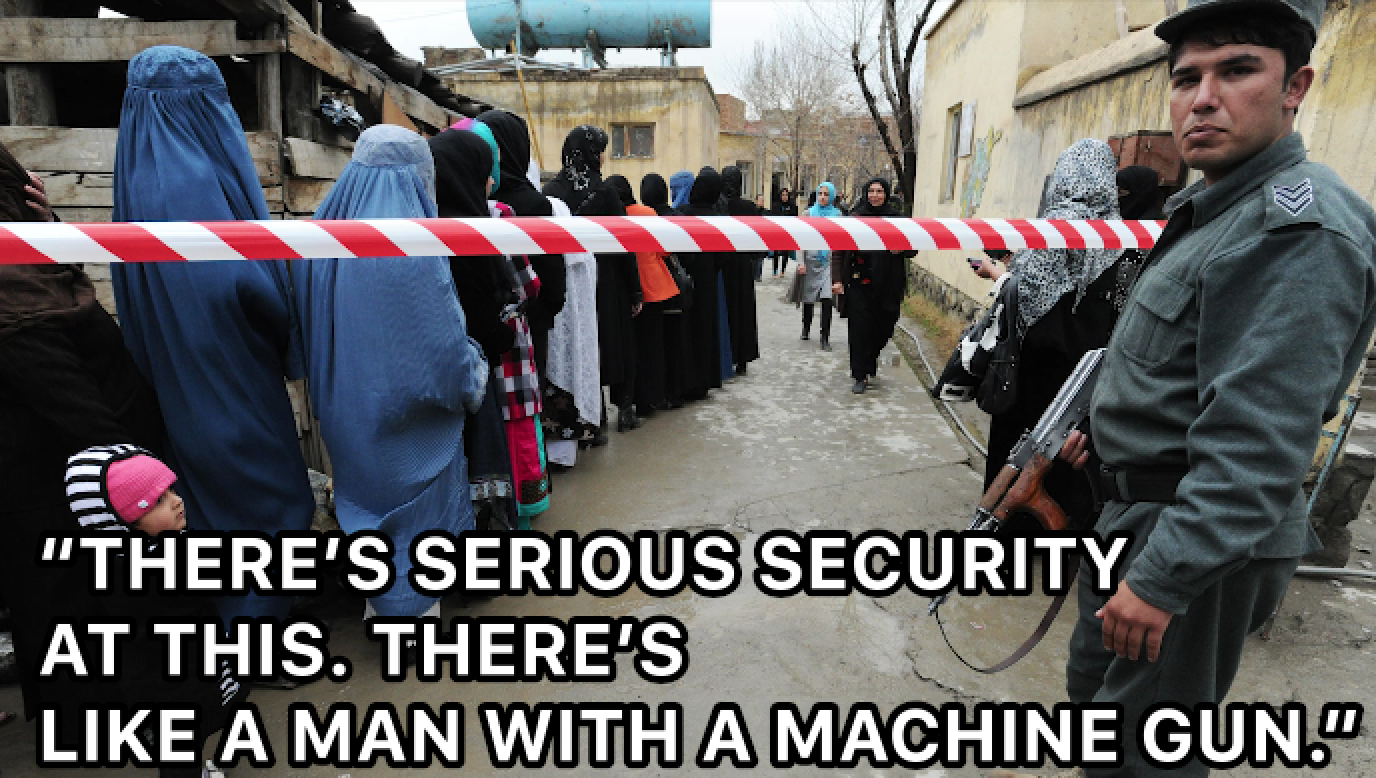 They said that it was surprising to see these women being threatened because they were choosing to go vote.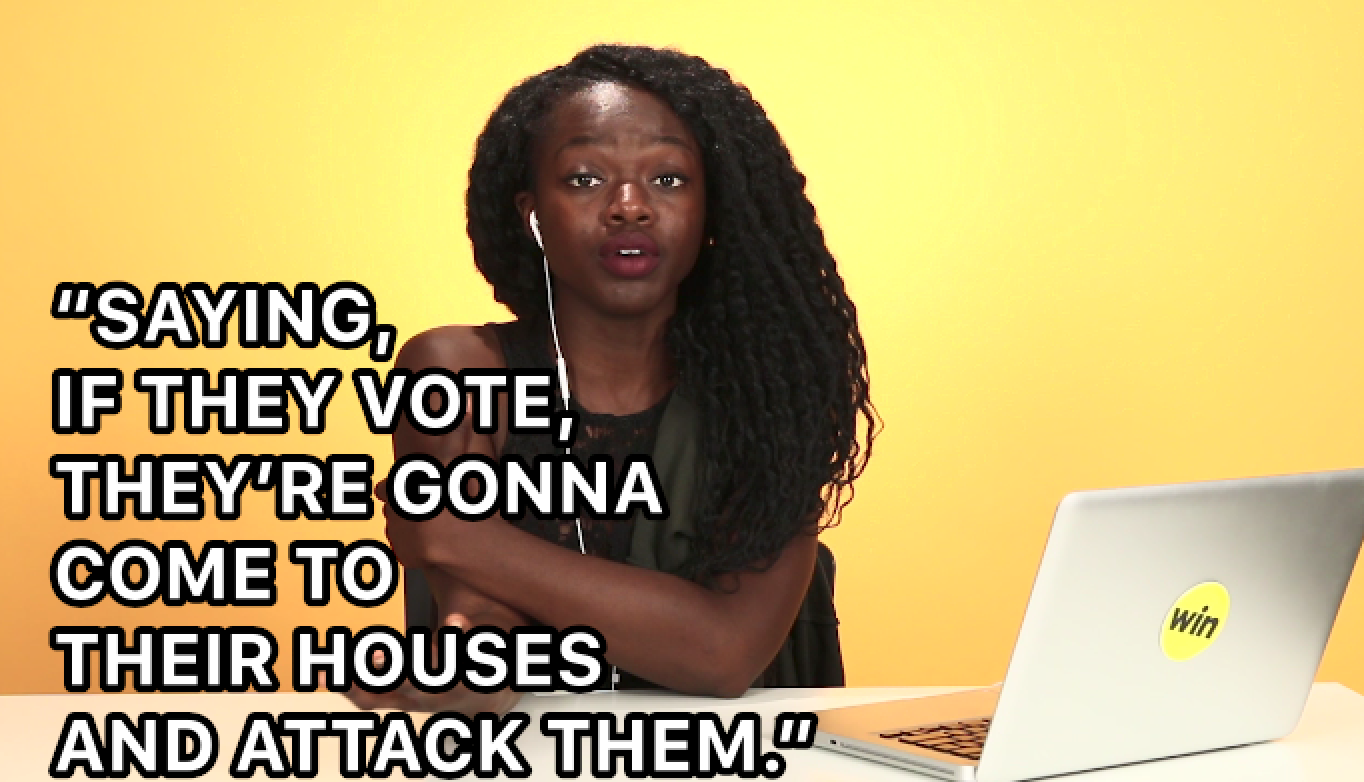 Selorm also made the important point that because these women dip their fingers in ink to vote with their fingerprint, it is not as easy for them to avoid confrontation about voting.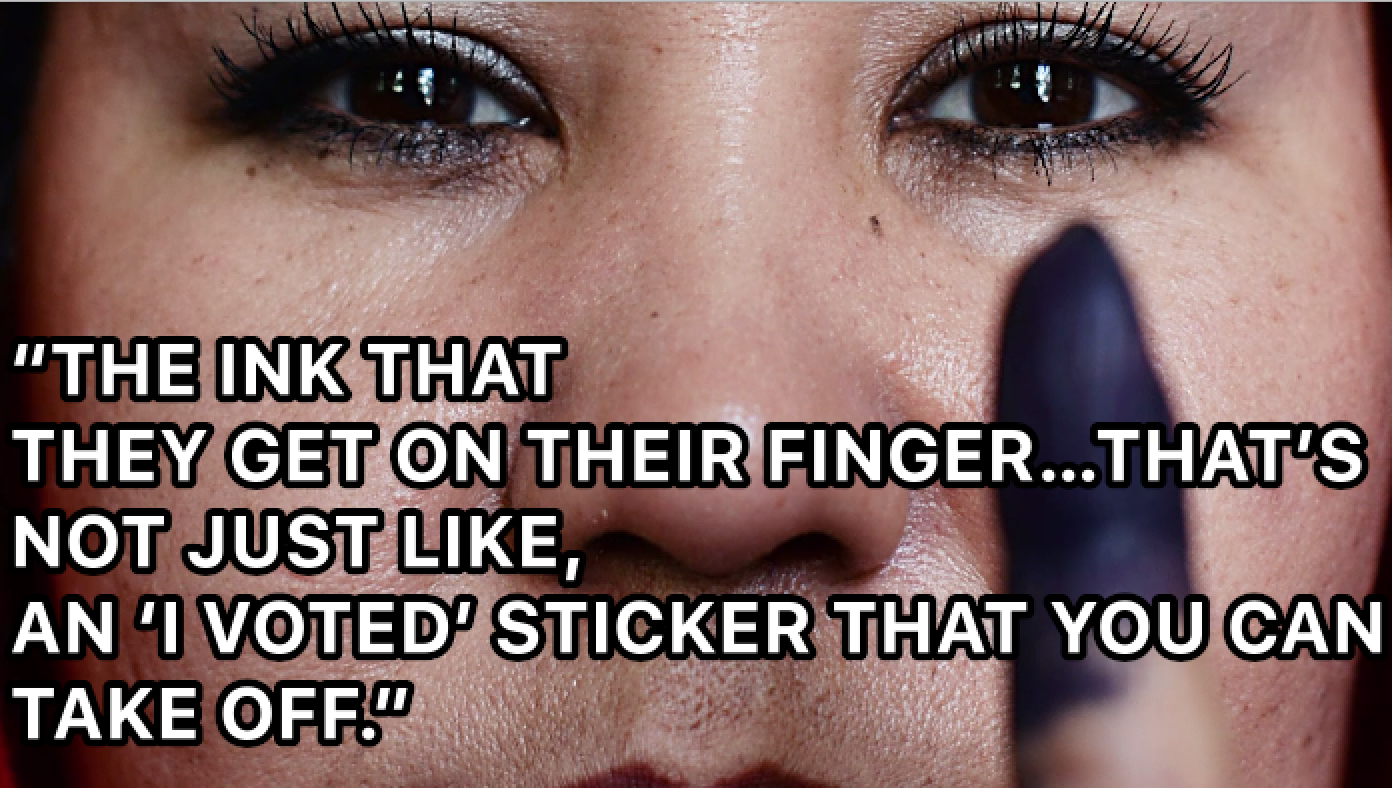 Next up, we had them listen to a 1946 radio broadcast about black people voting in South Carolina. This one really hit home for Selorm, especially when she realized that 80% of the people who went to the polls in that area were black:
Carlos was moved by the fact that so many people showed up to vote after fighting such a long battle for the right to let their voices be heard.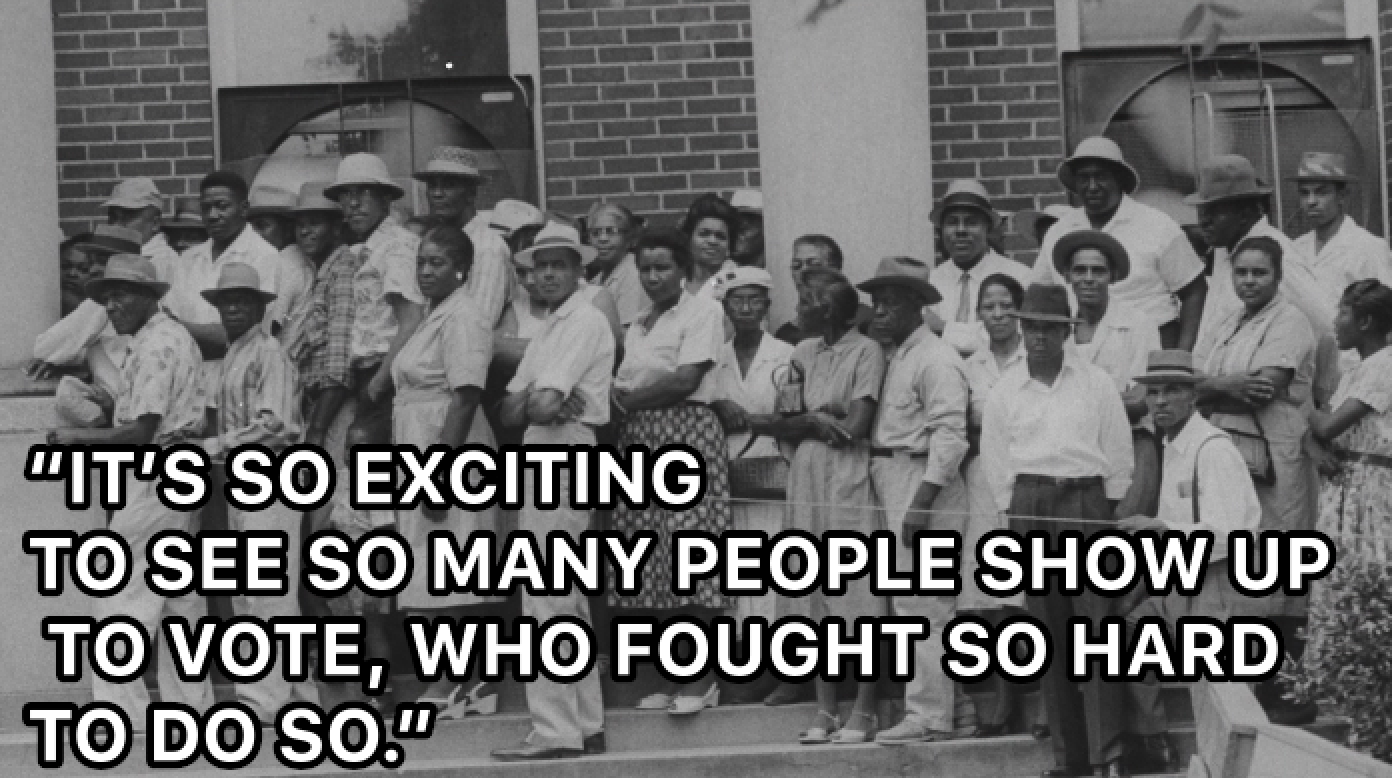 Then, we played a news report from Dec. 12, 2015, which showed Saudi Arabian women voting for the first time. Selorm was amazed by the fact that the women weren't allowed to leave the house without a male chaperone, and she was pissed off by some of the comments the men were making about how they didn't want their ladies leaving home to vote:
She followed it up by admitting that she was impressed that they still went to vote despite so many obstacles in their way.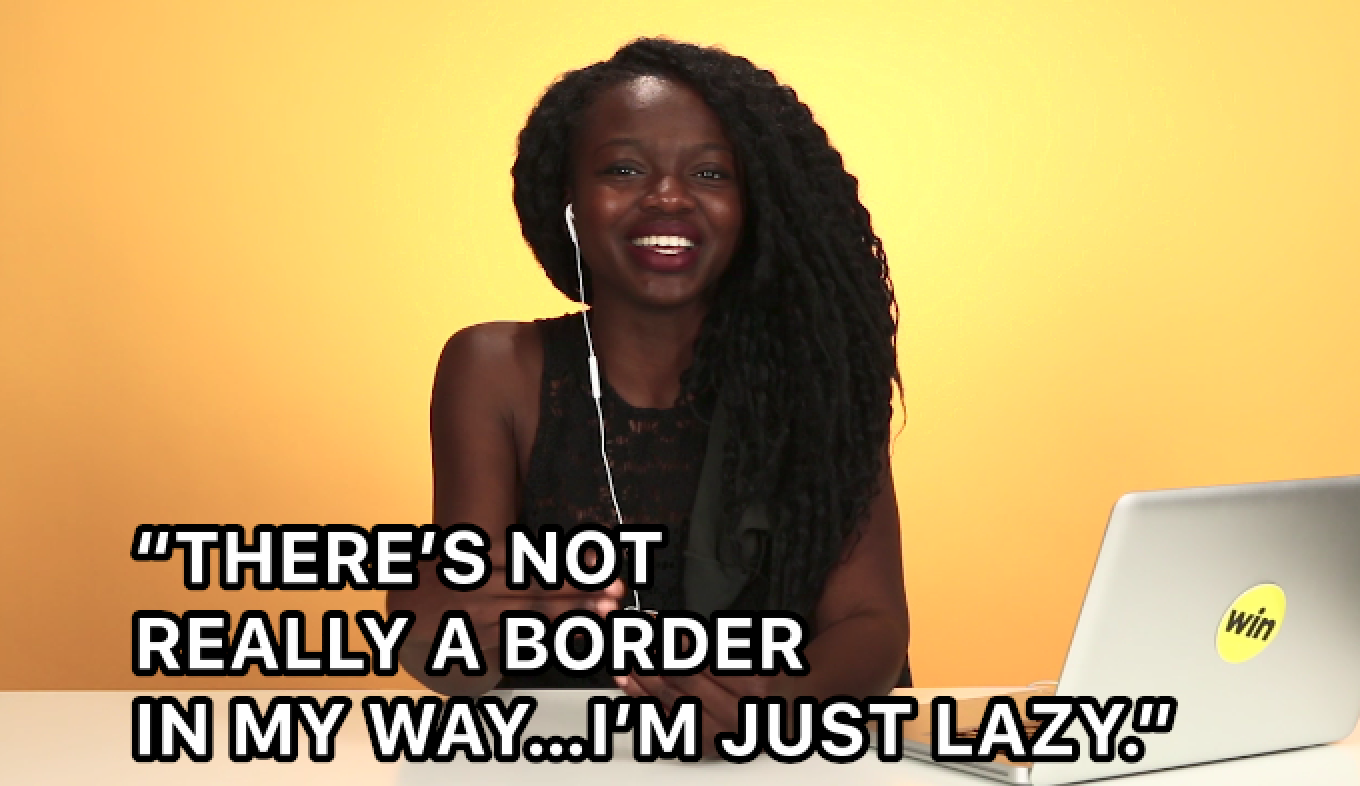 Then, it was time for "My First Time Voting," a TED talk from Lisa Bu. In the talk, Lisa explains how in China people found the notion of Saving Private Ryan odd, because they risked the lives of six people to save one. She then relates this back to voting.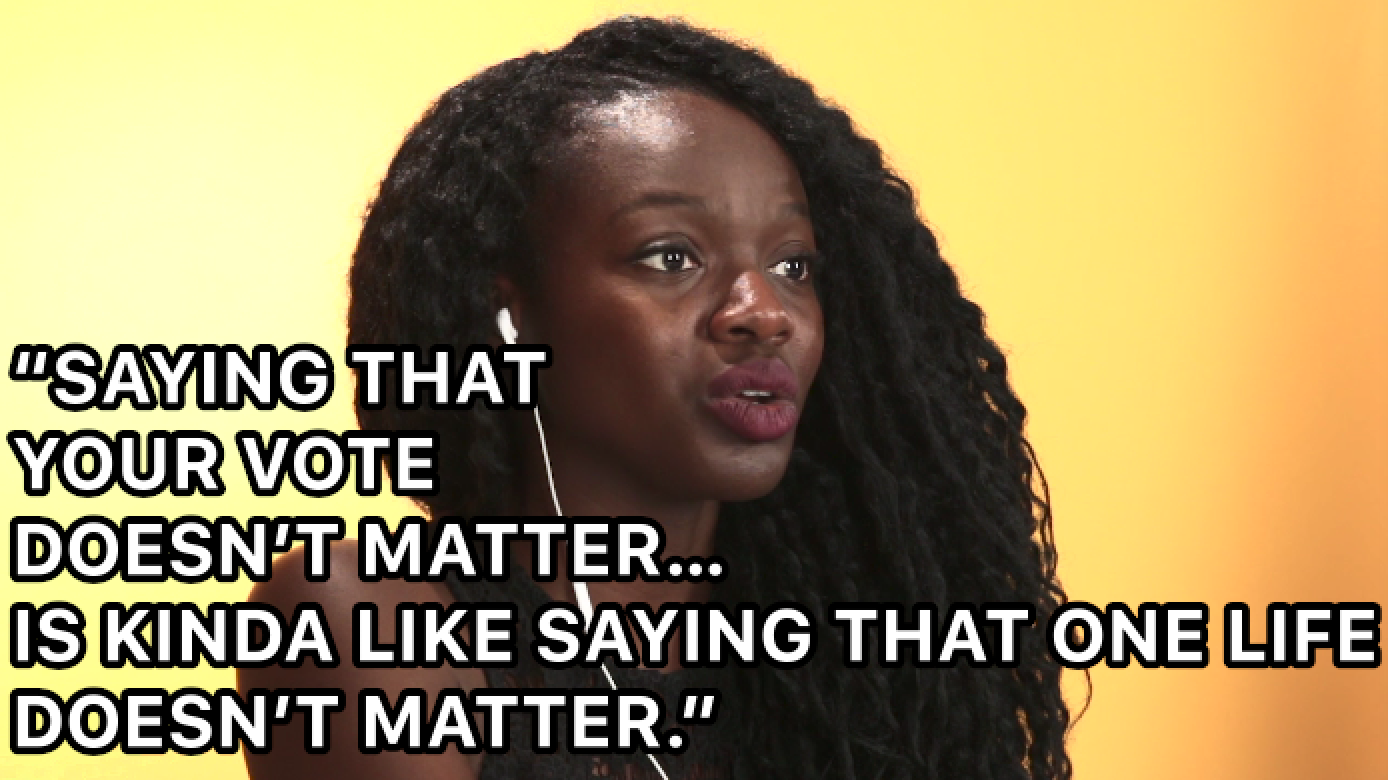 It also helped Carlos realize what an enormous privilege it is that he has the ability to vote at all: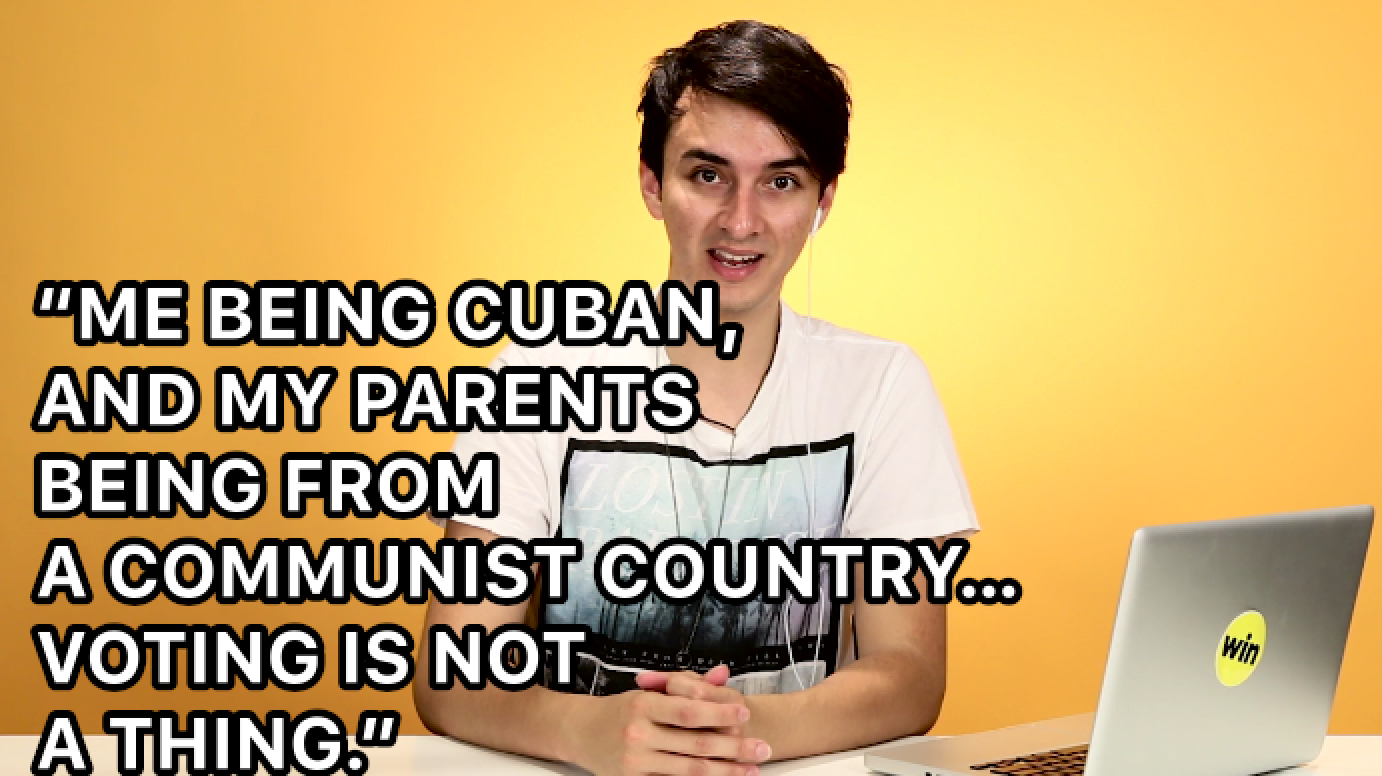 Lastly, they were told the story of a veteran who had never missed voting and who voted ON HIS DEATHBED:
In the end, seeing these images WORKED! They walked away 1) feeling bad...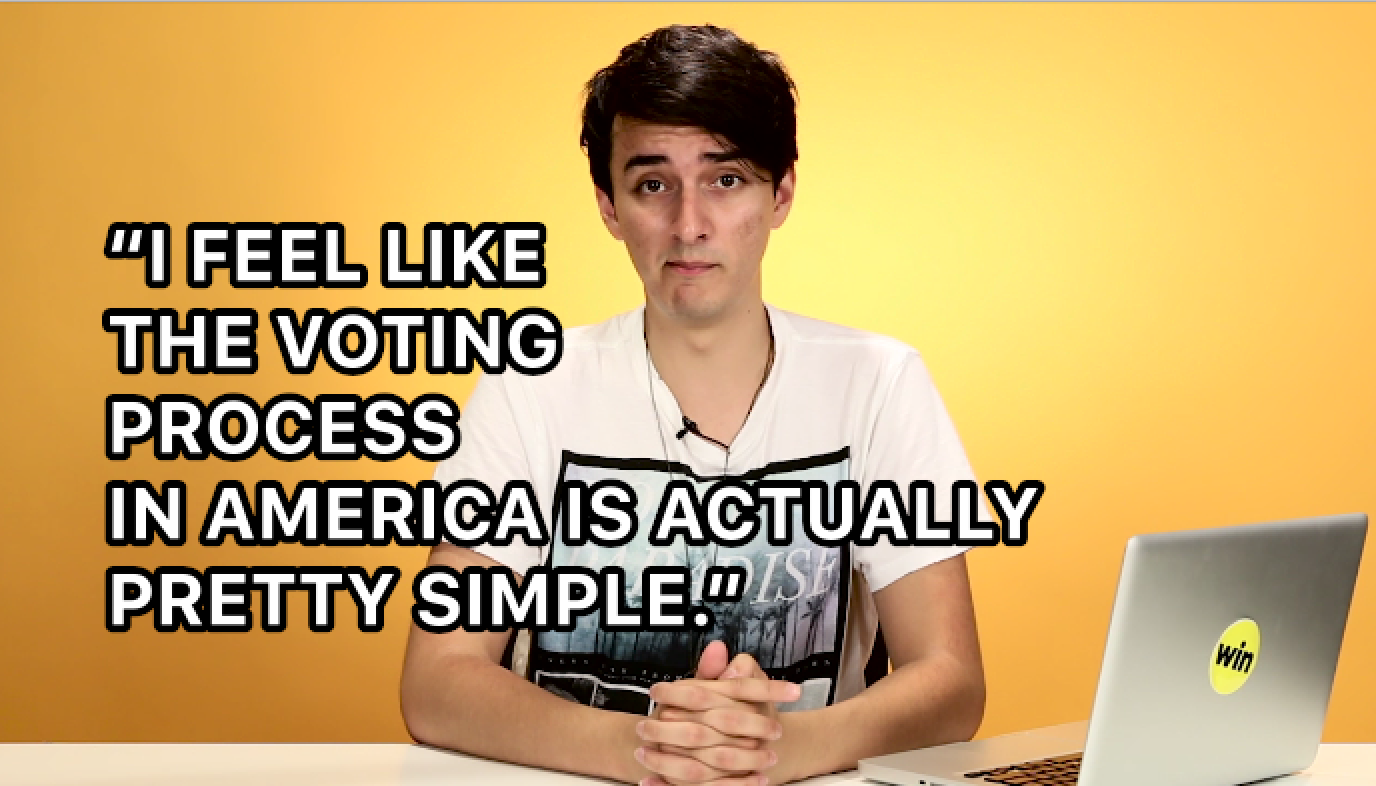 ...and 2) wanting to vote!