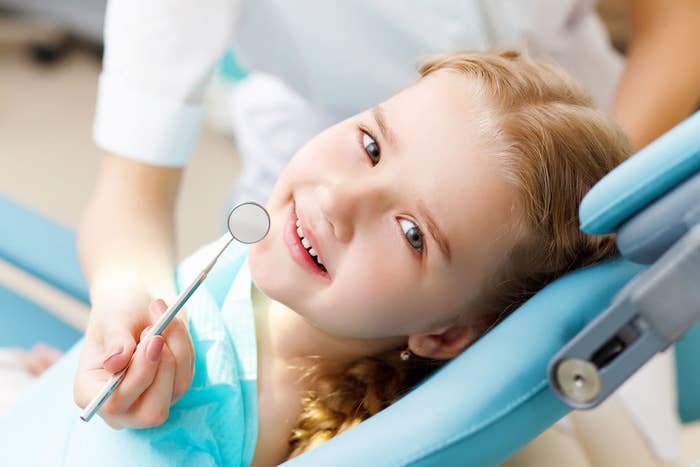 This is often no that enjoyable of an experience, and often, they might struggle with this either due to past events, maybe they have a fear of going to the doctor or dentist because of general anxiety, or they might see that you fear it and might emulate it, which will make going to the dentist much harder. Whatever it might be, it can be hard for a parent. However, as a parent, you need to schedule the appointments and show your child that it's okay to go to the dentist. The best way to overcome this fear is to go to the dentist. However, there are other ways to help them you too, and that's where this article will come in, allowing you to have the best experience possible.
The first thing to do is to start the child out young. Often, if a child is really young, it might be weird to do this so soon, since it might be traumatic, but if you do it younger, you'll be able to ease them into going to the dentist in a comfortable and more regular manner.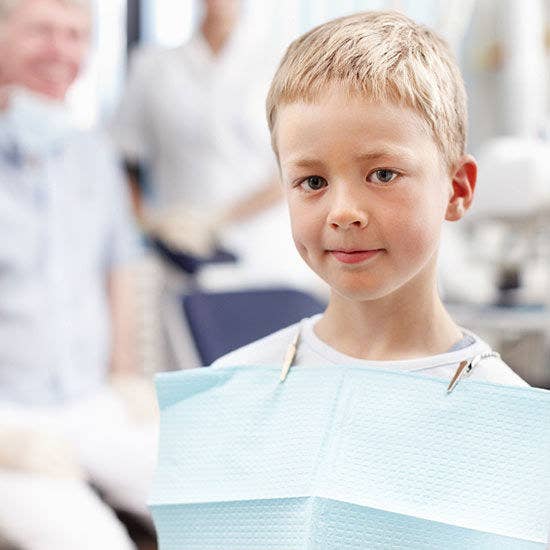 Another key part of this is positivity. Positivity will help in just about every aspect of life, and it will definitely help prepare not only yourself, but your child for the dental appointment. When you do talk about this, the best thing to do is to not go into details about the appointment in a vivid manner. A child might get traumatized by this, but instead you want to keep it light and airy. Let them know the benefits of doing this, and from there, tell them the positive things about going to the dentist.
Most parents know to avoid the frightening words and such, since they might have to talk about other subjects of this nature with their child. Don't talk about the words shot, pain, hurt, or say word that is associated with that. You should instead talk about how they'll check teeth, make it better, make any ouchies go away, and whatever. You want to make sure that if there is something that needs to be introduced, have the staff do it, since they'll tell the child in a positive manner. This will allow the child to understand better what is going on. you should look for a dentist that is kid friendly, since they will work to help lessen the fears and make them understand what is going on in a simpler manner.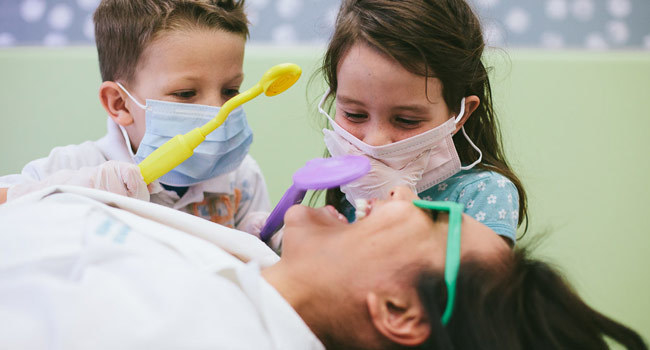 Finally, get creative with your child. Play dentist with them. Give them a mirror and a toothbrush and get them to count their teeth, show you how to brush, and even get them to watch you when you do this. This will show them what to do when they have their own appointment, and it makes a difference.
When our child knows what the dentist does, they'll be able to associate the experience with a positive one and with a benefit. You should show you child how important oral health is by showing them how to brush and floss. Show them how good it is to go to the dentist after a cleaning, and get them to actually go see the dentist. Remember, making a game out of it, allowing them to use their imagination, and the like, will allow them to have a positive experience whenever they go to the dentist, and make it easier.
It's often traumatic to go to the dentist, and for many, it can be quite hard for a person to actually get over the anxiety of it, and also get their kids to not be scared too. But by actually taking the time to indoctrinate your child on what the dentist is, and what the benefits of going are, it'll make the whole experience a whole lot easier, not only for yourself, but also for your child as well, and it'll make them more willing to go to the dentist as well and as a result from them learning.