1.
A Mushroom and Moss Gel Cream that'll help you achieve morning grass levels of dewiness from your skin. This hydrating, CBD-infused formula checks all the feel-good beauty boxes: vegan and sustainably sourced with no harsh fillers — just the good stuff.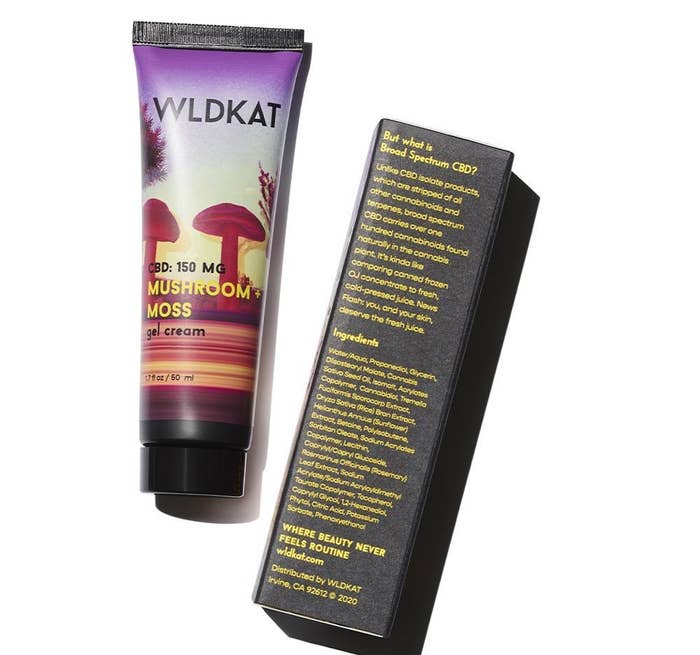 2.
A bottle of relaxing liquid sleep drops to help you fall asleep and stay asleep without any intoxicating effects that could leave you feeling groggy the next morning. Made with full-spectrum CBD and beneficial botanicals like chamomile, this potent sleep starter can help kickstart your journey to destination dreamland.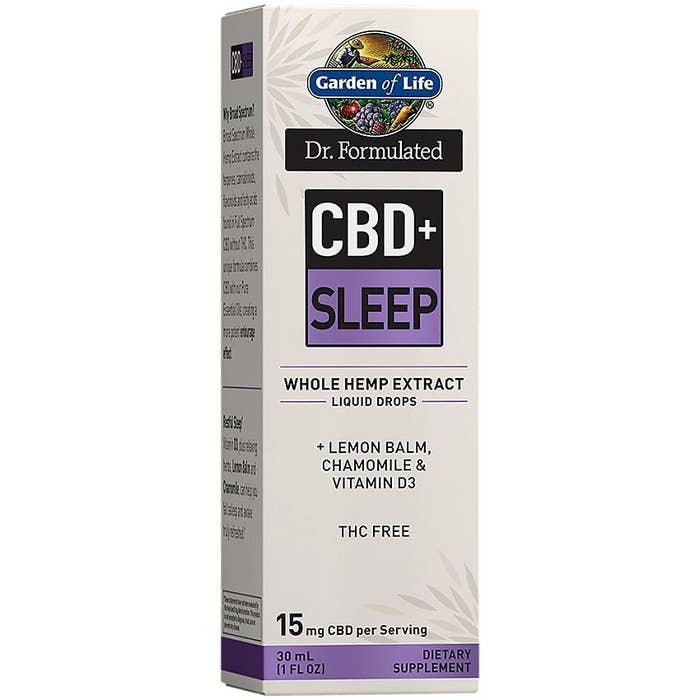 3.
A moisturizing whipped body butter with a powerhouse blend of shea butter, CBD, and aloe so you can help soothe sore muscles *and* hydrate your skin from head to toe.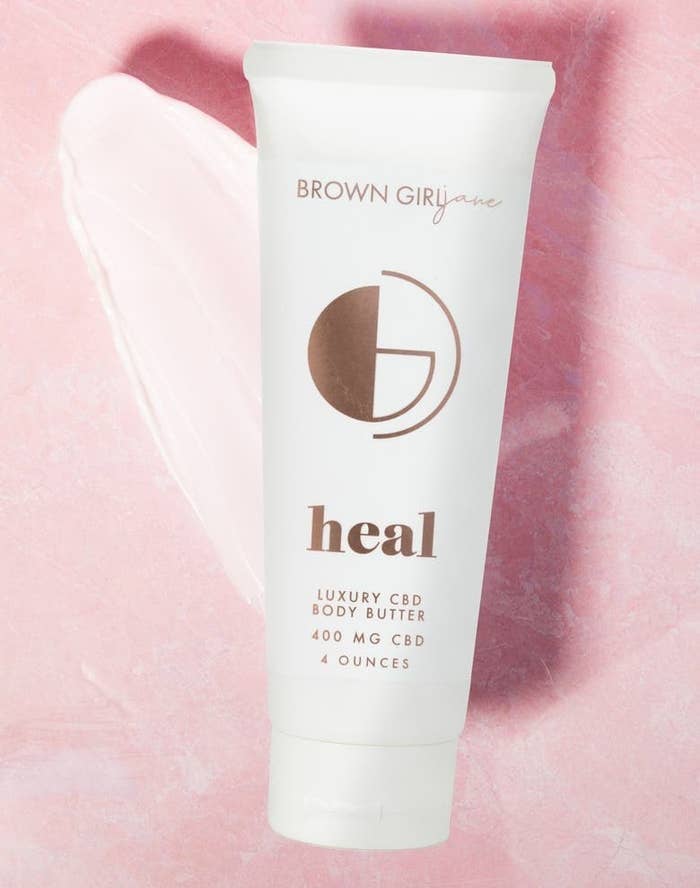 4.
A Glow Elixir packed full of cannabinoids for helping balance and brighten skin at once. This splurge-worthy formula serves as a catch-all treatment for everything from wrinkles to acne. Now, get 👏 that 👏 glow👏.
5.
A bag of luxury CBD soaking salts if you're into the idea of relaxing away stress with a triple threat combination of Epsom, Dead Sea, and pink Himalayan salts. Just measure out a half-cup for your bath and soak up that sweet, sweet self-care.
6.
A combination skin and scalp oil because it's not uncommon that if one is suffering, the other is too. CBD and arnica flower can help calm inflammation and nourish itchy, dry patches whether you use it as a regular moisturizer, overnight scalp treatment, or both!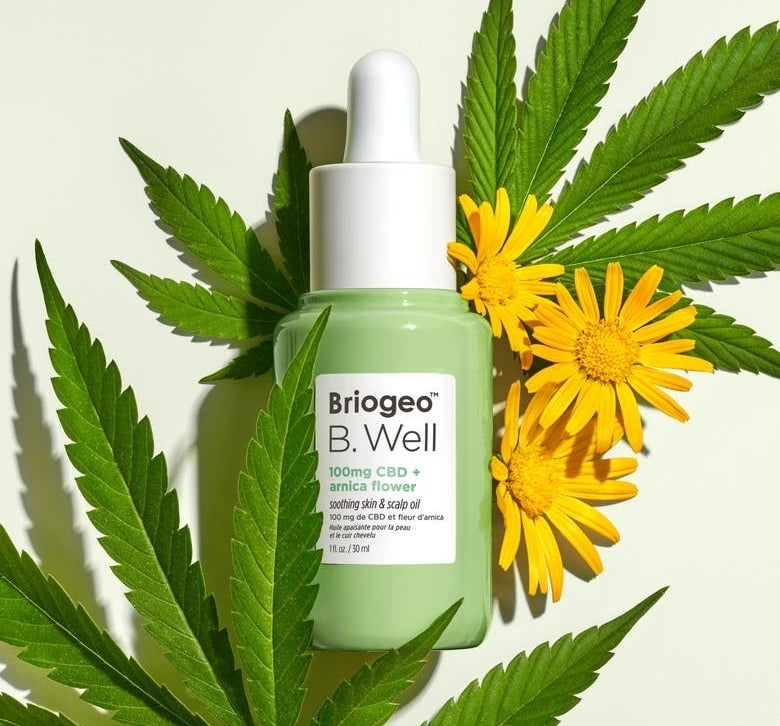 7.
A tension-relieving CBD recovery cream with peppermint and menthol that'll trigger that "oh yea, that's working" cooling effect. Apply liberally wherever you're feeling tension (looking at you, gym rats) and massage into your skin for natural relief that also leaves skin feeling smooth and refreshed.
8.
A leave-in hair treatment that works with a combination of collagen peptides, CBD, and lotus flower to actually rebuild cuticle bonds. Apply this lightweight formula to damaged portions of wet or dry hair for targeted protection against two of your hair's least favorite things — breakage and split ends.
9.
A hydrating face oil so you can beat dull, dry winter skin. This little green queen of hydration is lightweight, absorbs quickly into skin, and reduces redness thanks to — you guessed it — the calming effects of CBD.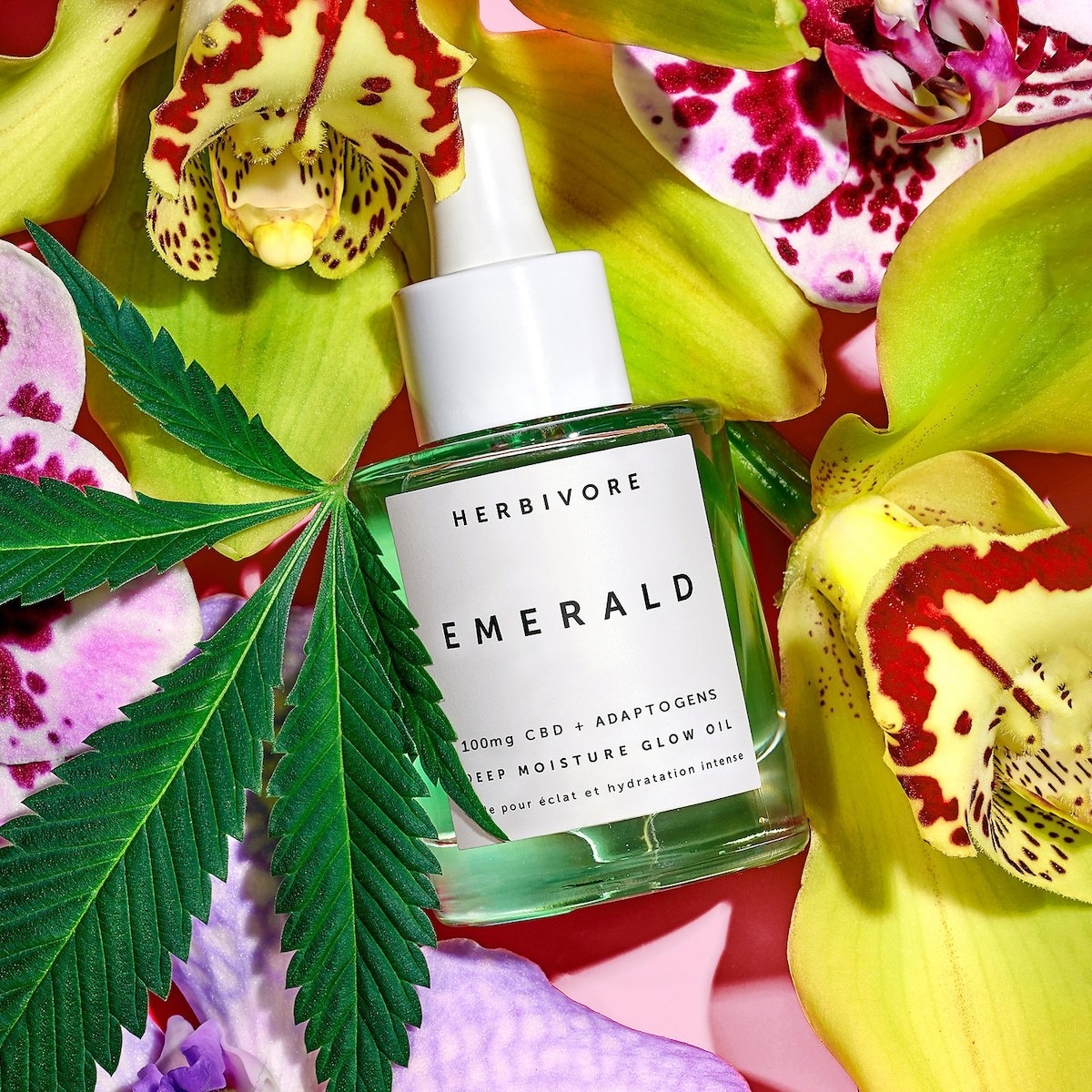 10.
Colorful CBD gummy worms for anyone seeking a tastier alternative to traditional chill zone oils. A blend of sugary-sweet and sour, each worm is packed with 10mg of CBD.
11.
A sexy, natural fragrance with a smoky sandalwood scent if you enjoy some two-for-one action. It smells great and also offers targeted pain relief! Apply this CBD roller topically to your wrists, behind your ear, or anywhere you are experiencing discomfort.
12.
A perfect-for-all-skintypes vegan body serum that's one part hydrating moisturizer and one part aroma therapy, with a light scent designed to promote relaxation.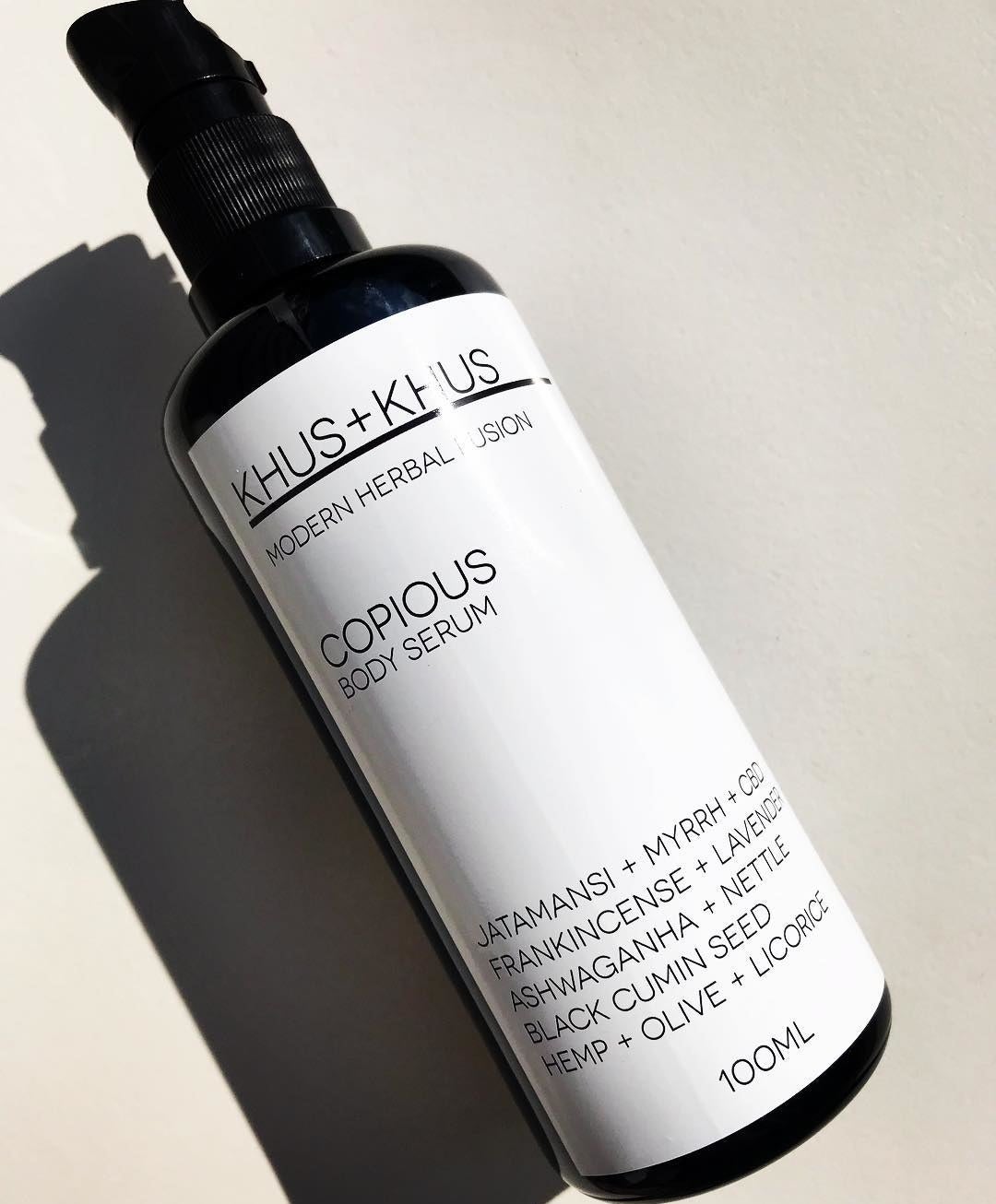 13.
A revitalizing and potent eye cream that'll help de-puff your under-eye area and make you look well-rested even when you're not. It's formulated with some of your favorite names in skincare — vitamin C, green tea, and grapeseed, plus one special addition: CBD!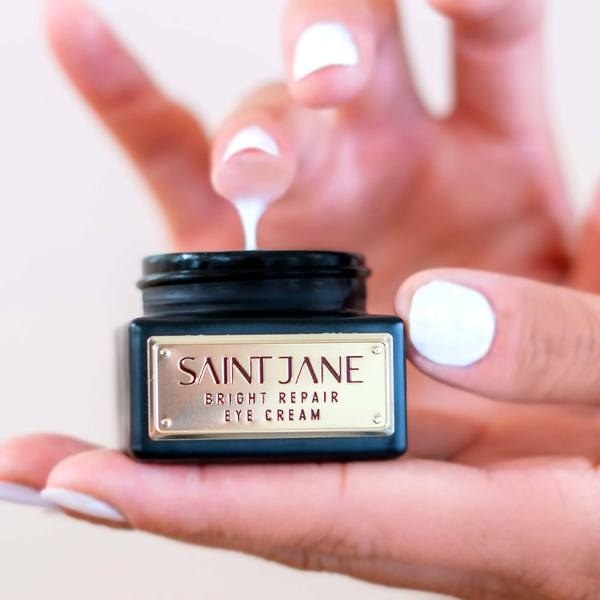 14.
A case of refreshing CBD-infused sparkling water formulated with ginseng to help increase focus and decrease anxiety. White Claw fans will enjoy the similarly fruity, bubbly taste, and might even enjoy any calming effects, too.
15.
A bottle of soothing vegetable capsules that are designed to deliver a consistent dose of full-spectrum CBD every time, so all you have to worry about is soaking in the potential benefits — better sleep, less anxiety, and pain relief.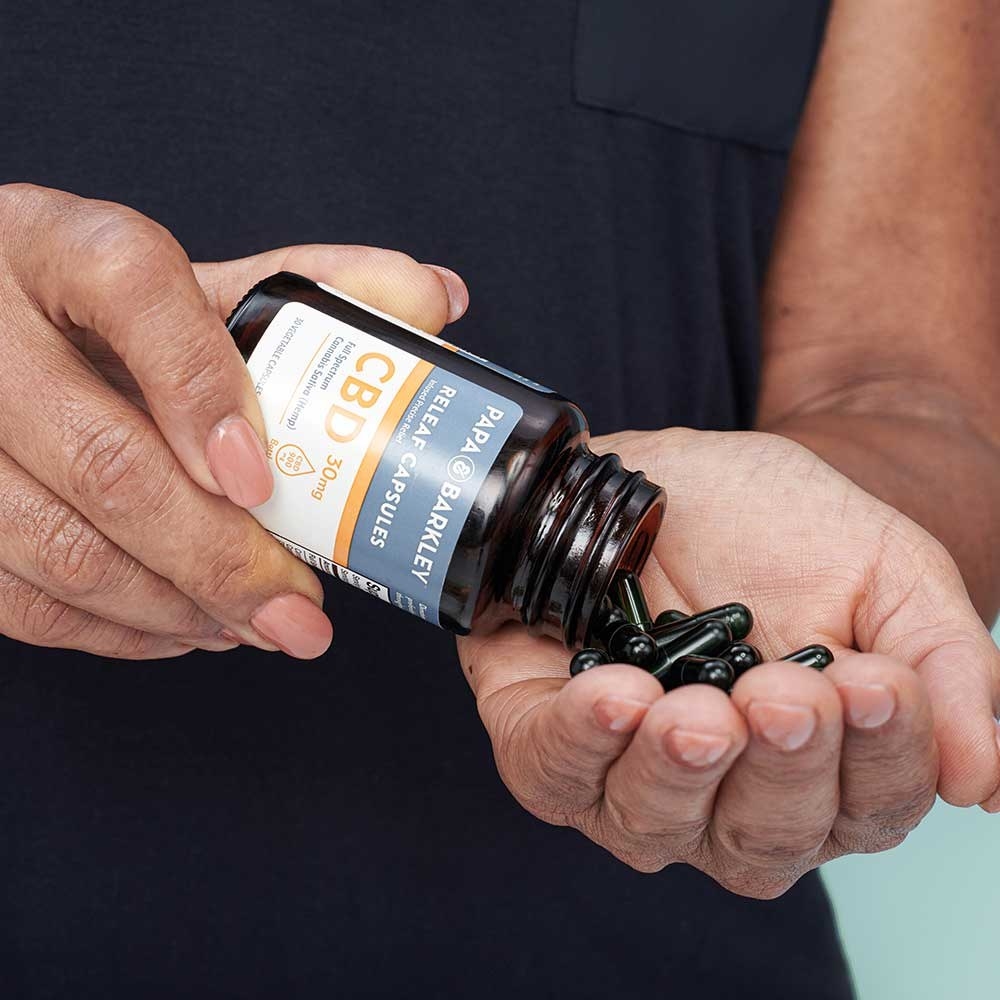 Some reviews have been edited for length and clarity.
What's your favorite product?