15 Dog Booties To Protect Their Little Toe Beans
For maintaining happy, healthy paws through freezing cold winters, blazing hot summers, and everything in-between.
We hope you love the products we recommend! All of them were independently selected by our editors. Just so you know, BuzzFeed may collect a share of sales or other compensation from the links on this page if you decide to shop from them. Oh, and FYI — prices are accurate and items in stock as of time of publication.
1.
Some multi-purpose dog booties with adjustable Velcro straps and anti-slip soles for keeping your active pup's paws clean and dry in hot or cold weather.
2.
A pack of skid-proof waterproof booties so your dog can saunter straight through those puddles without turning their paws into a muddy mess that you'll have to deal with later.
3.
These itty-bitty fleece-lined boots with a too-cute, fashion-forward design that resemble a pair you might have in your own closet. You and your matching mini-me will be the talk of the dog park.
4.
A set of natural rubber Pooch Kicks if you're looking for cool, no-fuss paw protection from the walk time perils of living in a big city — trash, unidentified fluids, and salt — that threaten to irritate Fido's toe beans. Once they wear out (after a week or two) just toss 'em in the trash and crack open a new pack.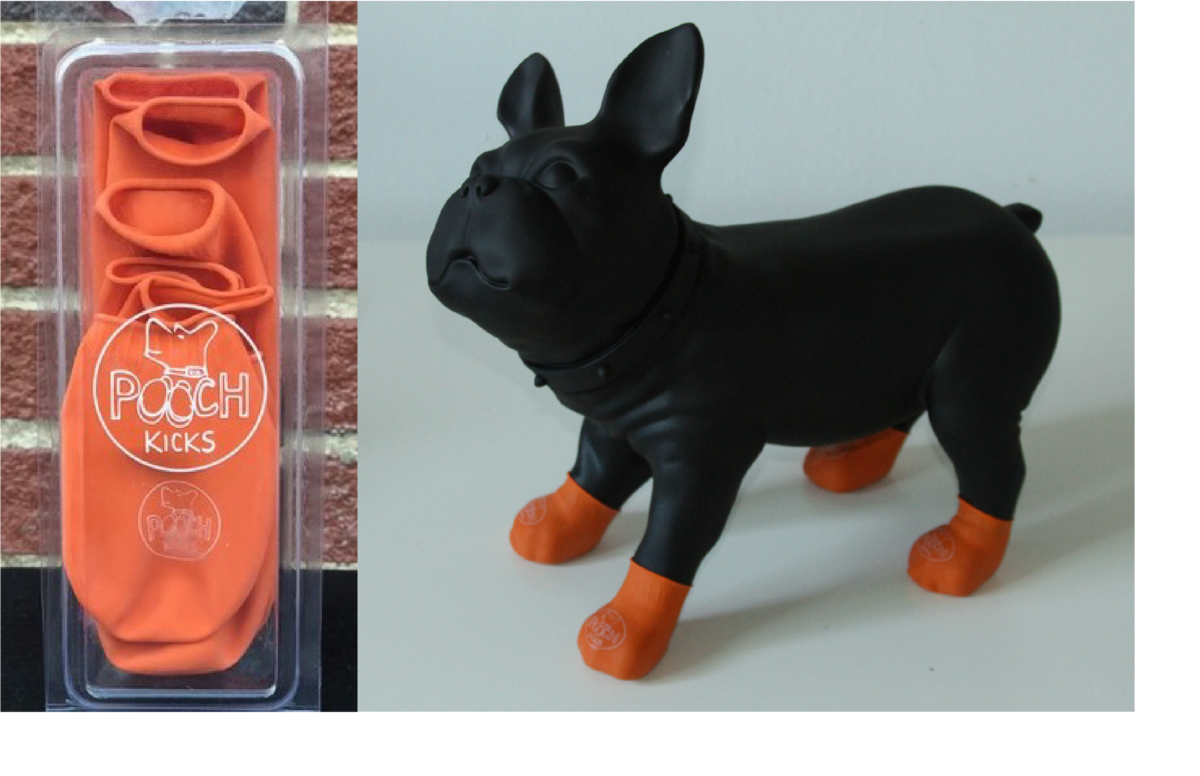 5.
Some cozy dog socks with a grippy, anti-slip sole to help improve your dog's traction on slippery tile or hardwood floors. Whether they're an unsteady senior or they just haven't figured out how to swiftly enter the kitchen without crashing into the stove in the process, these can help provide stability.
6.
A pack of rugged waterproof dog shoes with tough rubber soles and reflective strips because walkies have got to happen rain or shine, day or night and it's best to be *puppared* for anything.
7.
These iconic Beluga 544 dog shoes with a knit upper and rubber soles for the street style-lovin' dog with their finger (paw?) on the pulse of fashion.
8.
A set of neoprene all-weather booties in a wide range of sizes so even your biggest good boy can get the paw protection they need from hot sidewalks and snowy yards.
9.
Some breathable mesh booties that'll keep dirt and debris away from your puppo's paws without overheating them in hot, humid temps.
10.
A pack of soft rubber-dipped socks if sturdy, completely machine-washable, and multi-purpose (you can remove the Velcro straps for more comfortable indoor use) sound like qualities you'd like to have in a dog shoe.
11.
These warm paw protectors with quick-and-easy drawstring closures to cut down on the time you spend wrangling your dog into their shoes before heading out into the elements.
12.
A set of slip-resistant pet sneakers because the "sneakerhead" identity shouldn't be limited to just humans. Dogs look cute in sneakers, too!
13.
Some super-chic cheetah-print sneakers for timeless fashion-forward style and functional paw protection all rolled up into one.
14.
These adorable WagWellies rubber boots so your dog stops refusing to go outside for potty breaks when the grass is even vaguely damp.
15.
A pack of specially-designed Italian Greyhound booties with soft fleece and adjustable velcro straps that'll keep your spindly sighthound's paws free of mud and slush without slipping off halfway through the walk.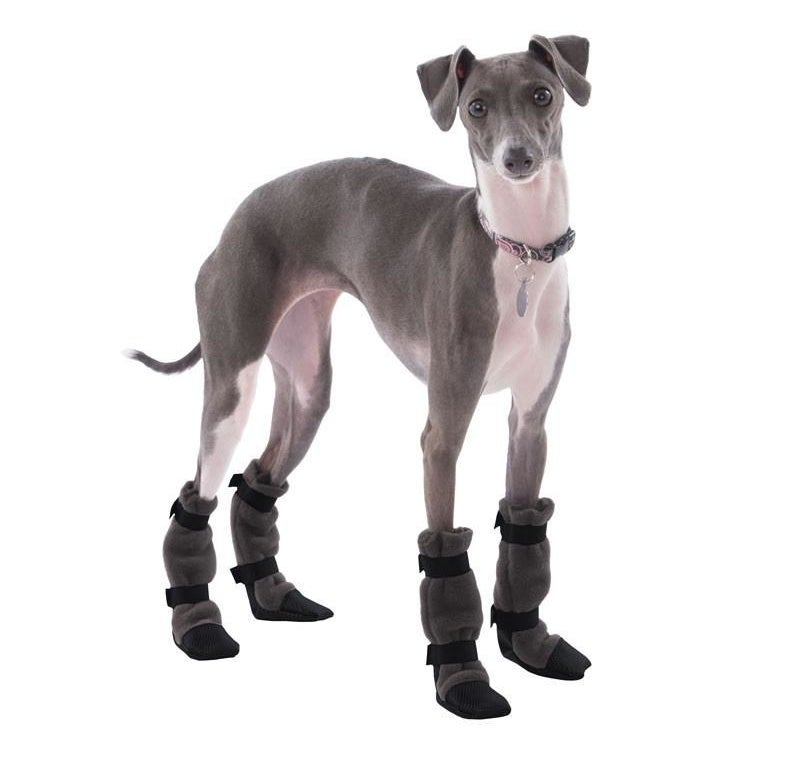 What your dog would tell you if they could: