Warning: This story contains upsetting images and content.
Over the course of the past few weeks, South Australia has been ravaged by bushfires. Around 2.5 million acres have already burned.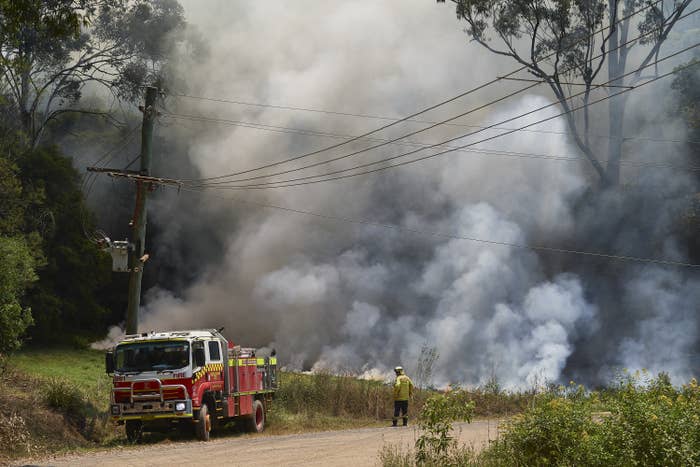 Port Macquarie, a city in New South Wales, has been severely impacted by the fires with thousands of acres already scorched. In addition to those losses, hundreds of koalas are presumed to have burned to death in the flames.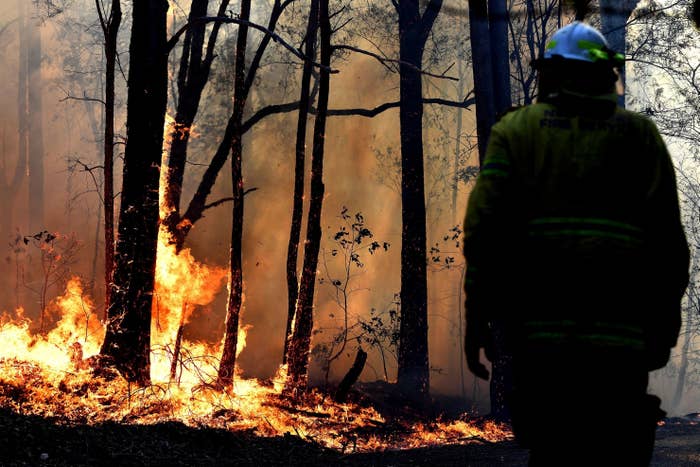 If that fact alone hasn't brought you to tears, this definitely will. A video has been released of a woman named Toni Doherty who literally used the shirt off her back to save a koala that was badly burned by the fires.
According to 9News, Doherty was passing through a burning area when she spotted a badly burned koala. She knew she had to do something. Doherty told 9News what went through her head. "It was terrifying to see him just come out of the flames and he looked so defenseless running along the road."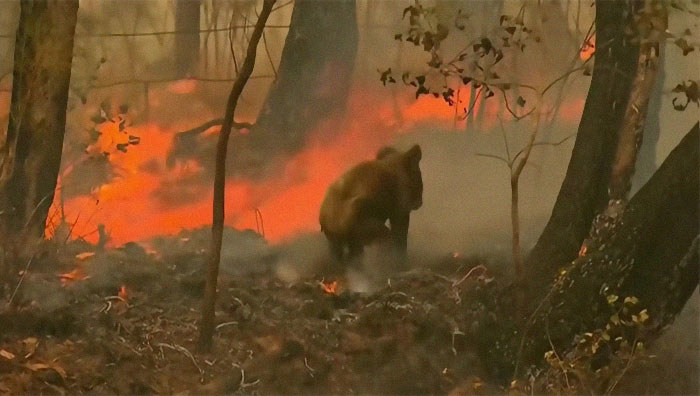 With no time to spare, she came up with a plan on the spot. "I knew I needed to put something around him as I ran to the tree, so I just took off my shirt and covered him with it. I just tried to get him out of the fire, it was so hot and so frightening."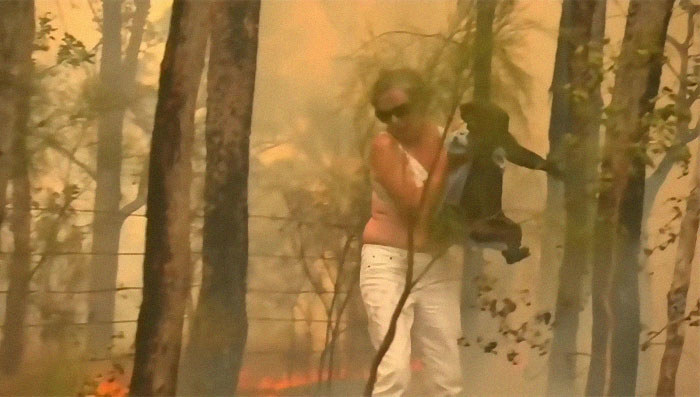 The scene was nothing short of spectacular. Look at this HERO.
After saving the precious koala from immediate danger, she immediately gave him some water before wrapping him in a blanket.
Doherty named him Lewis after one of her grandchildren and handed him over to the Port Macquarie Koala Hospital to receive proper care.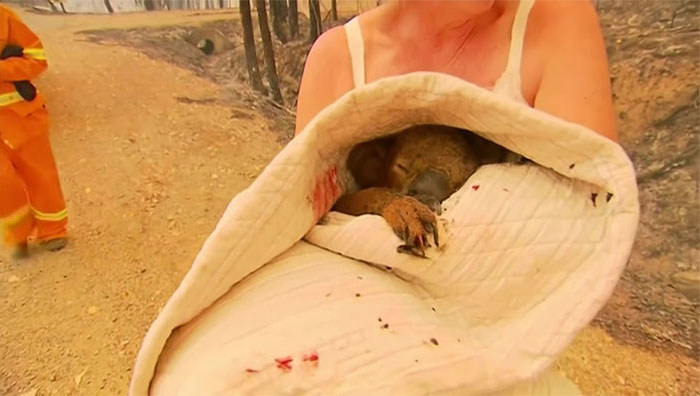 Lewis is thankfully able to eat, but still has extensive injuries.
Lewis and Doherty have reunited since the incident. She visited him at the Port Macquarie Koala Hospital to check up on his recovery. I can feel the love from here.
The iconic duo has of course received tons of loving praise.
If you want to donate to the Port Macquarie Koala Hospital, you can do so at their GoFundMe page. It will help fund the care of Lewis and other koalas who have fallen victim to these devastating fires.
I know where my next paycheck is going, that's for sure.