Jay Burleigh, a 24-year-old teacher and writer from Louisiana, has known she was queer since the age of 12. But she grew up in a small, conservative, and Catholic town where being her authentic self didn't really feel like an option.
"I knew that I had a lot of beliefs that were outside of the social norms of my town for my whole life, but always stayed very quiet about them from fear of being judged or shunned more than I already felt I was," Jay told BuzzFeed.
But once Jay went to college, she began to embrace her true identity. "I was finally able to open up to these liberal thoughts and beliefs and really explore my sexuality," she said. "I was finally able to develop and educate myself on what I believe to be just and what I believe to be unjust."
Jay decided to share her journey of self-acceptance in the form of a TikTok trend. In the video, she shows photos of what she looked like while growing up in her conservative town, then reveals what she looks like now.
"I didn't come out to my family until I was 22, but after coming out I fully embraced my gender fluidity and I continue to educate myself and fight for social justice and human rights every day," she said.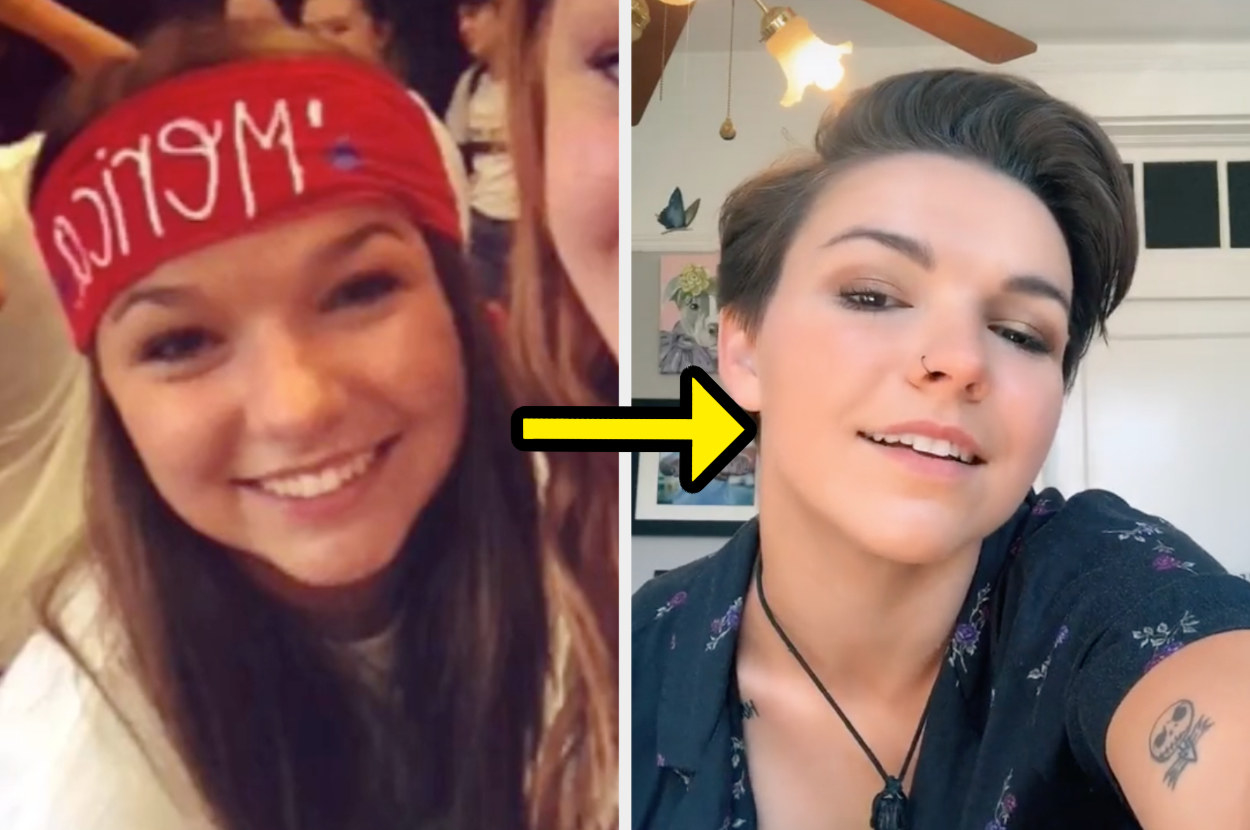 And I truly can't thank her enough, because the amount of self-love and confidence these videos exude is giving me life!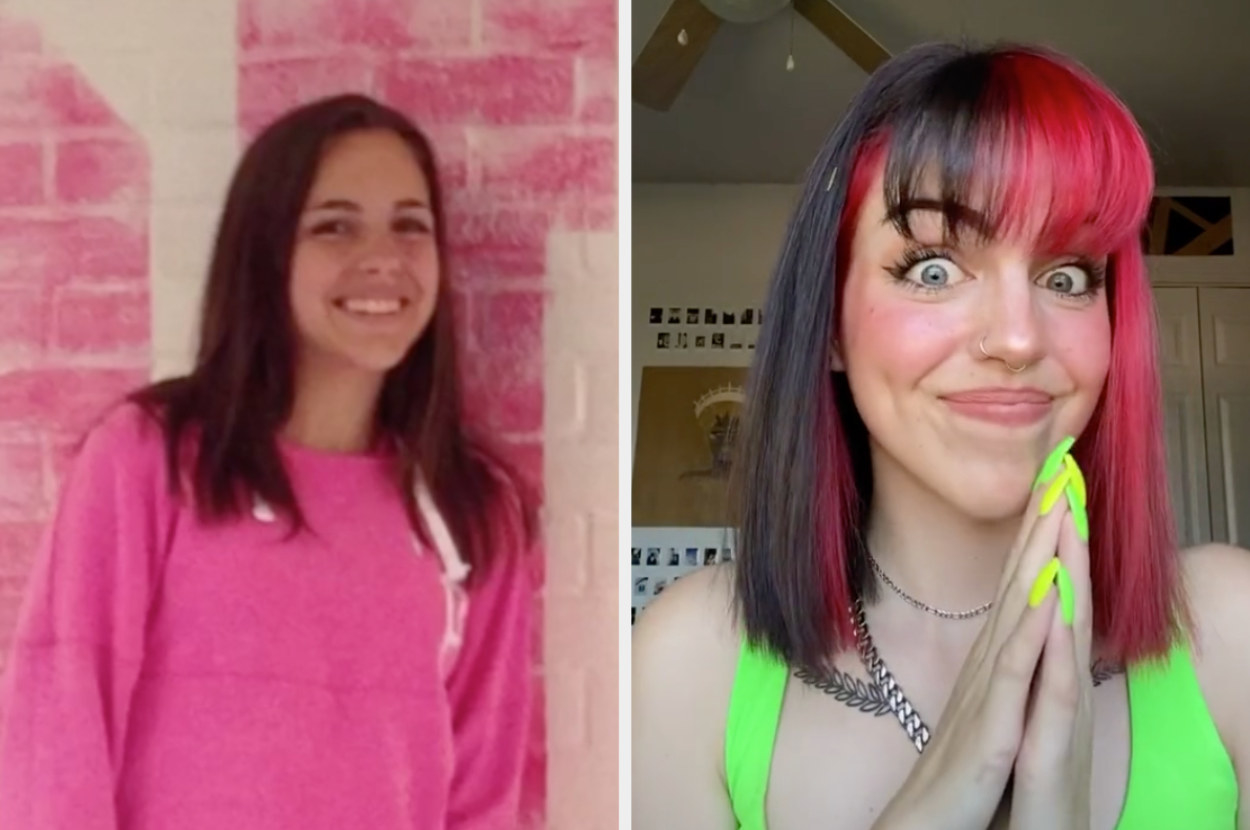 I love that lipgloss shade, btw.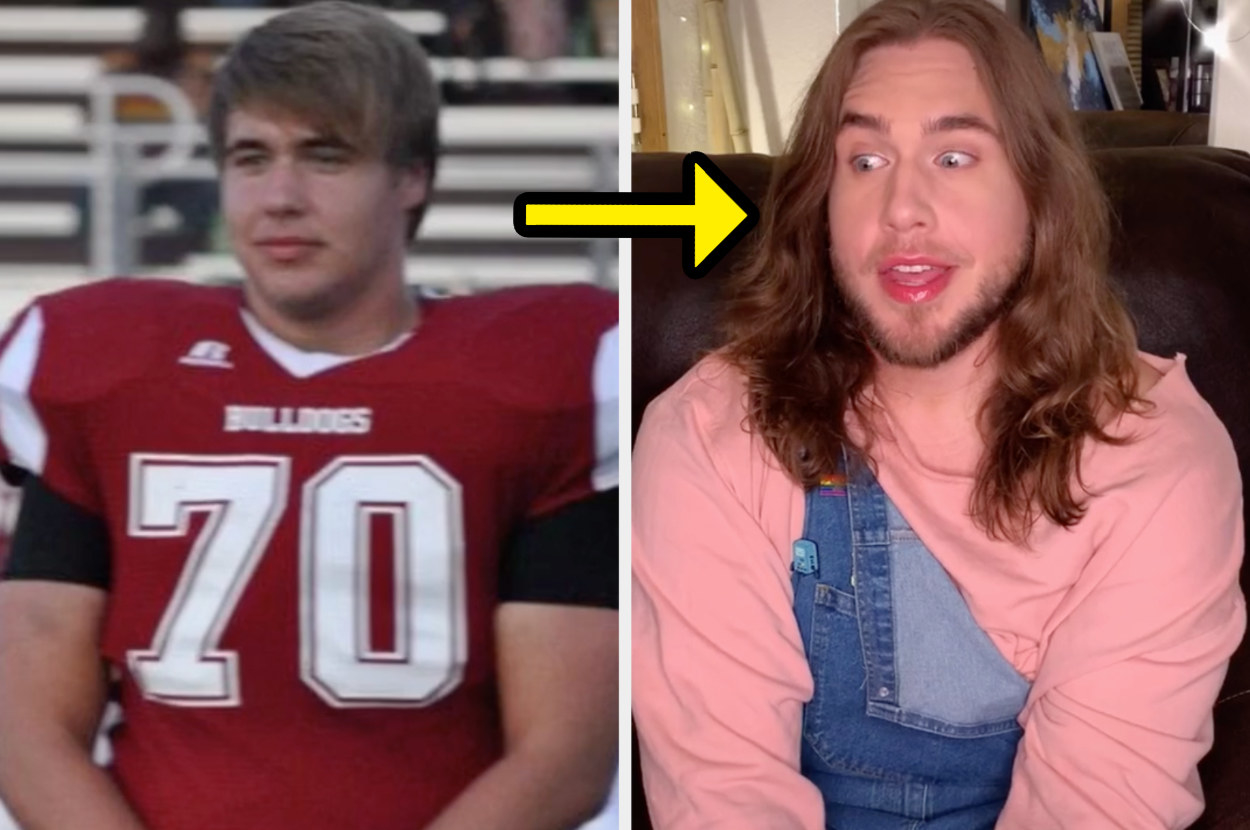 Glow-ing.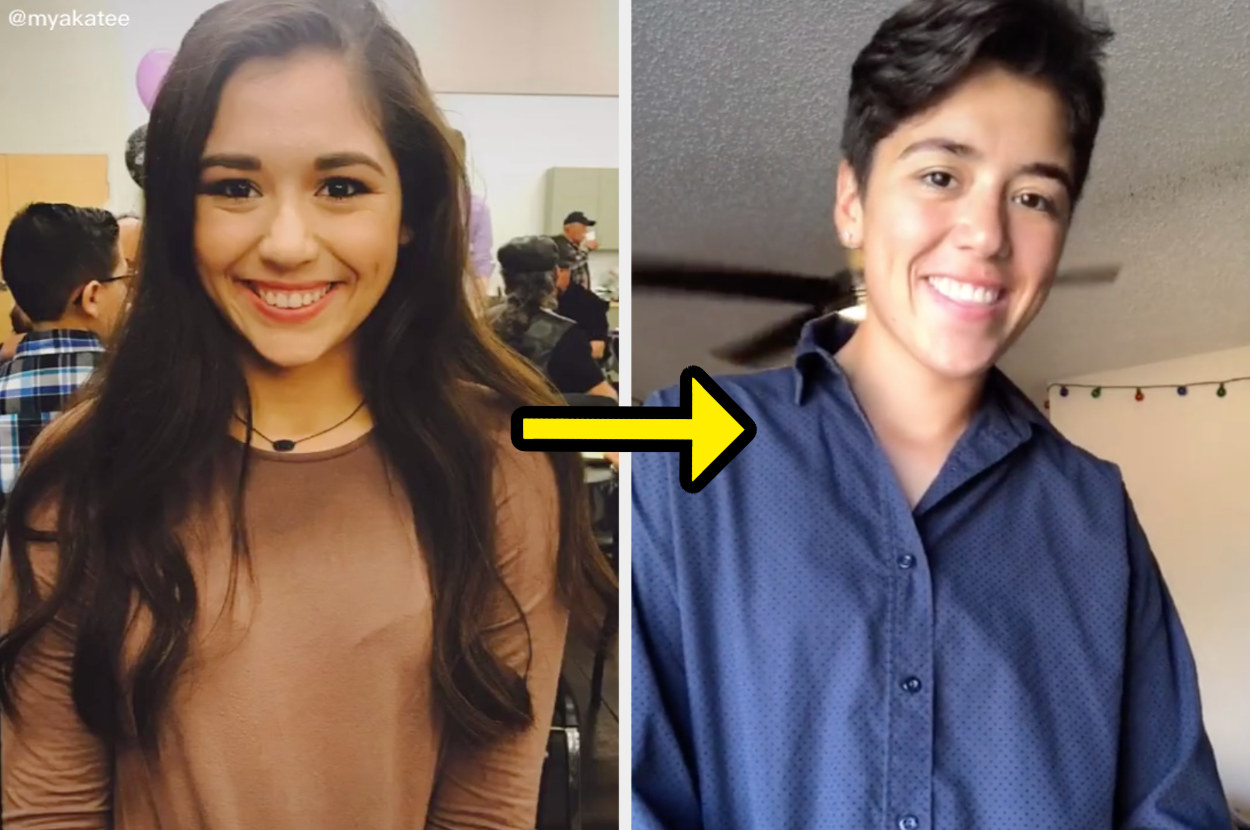 Thank you to everyone who participated in this inspiring challenge! Here's hoping it gives some people the confidence they were looking for to show the world their true colors.